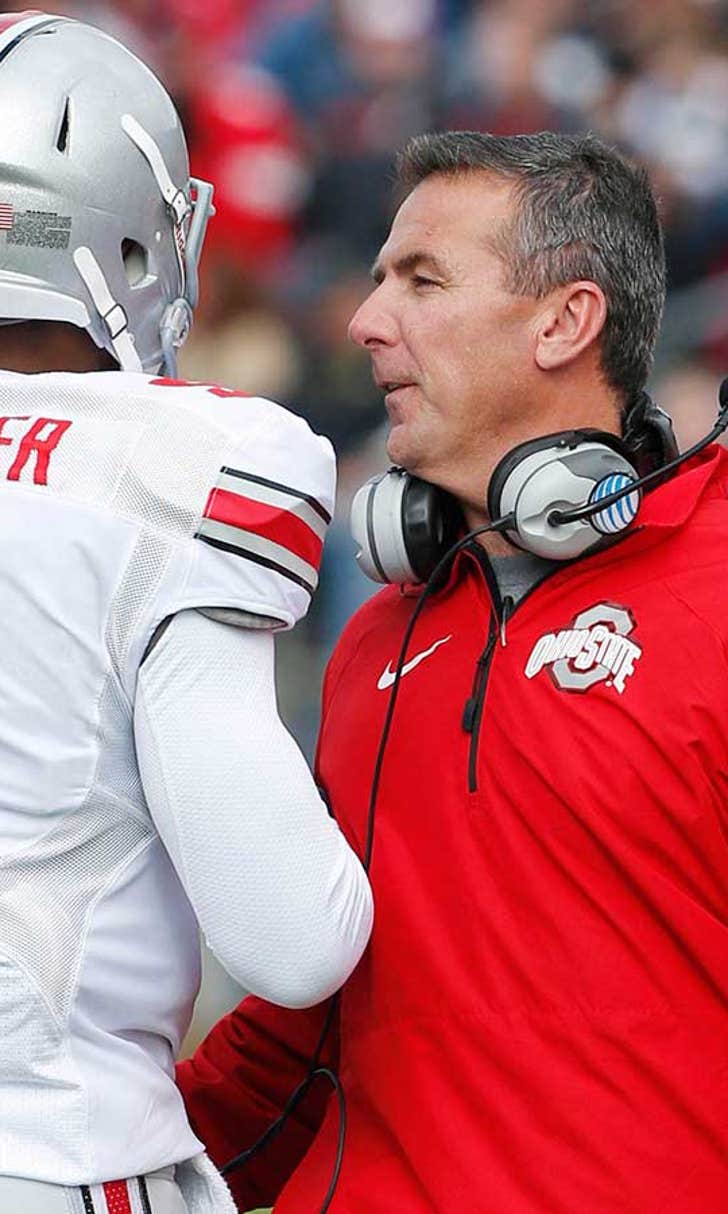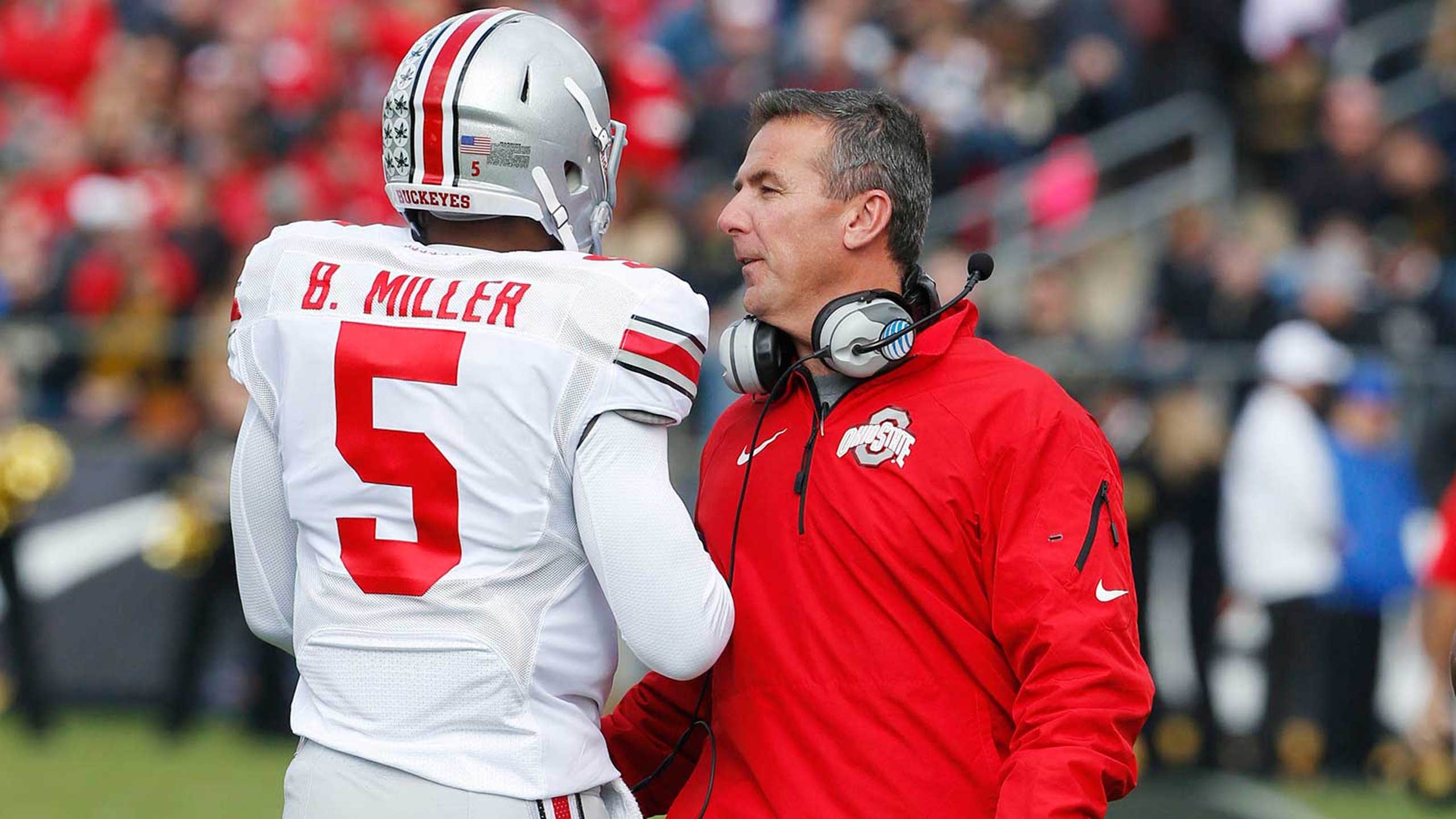 AD Smith, former Buckeyes talk upcoming season
BY Marcus Hartman • August 15, 2014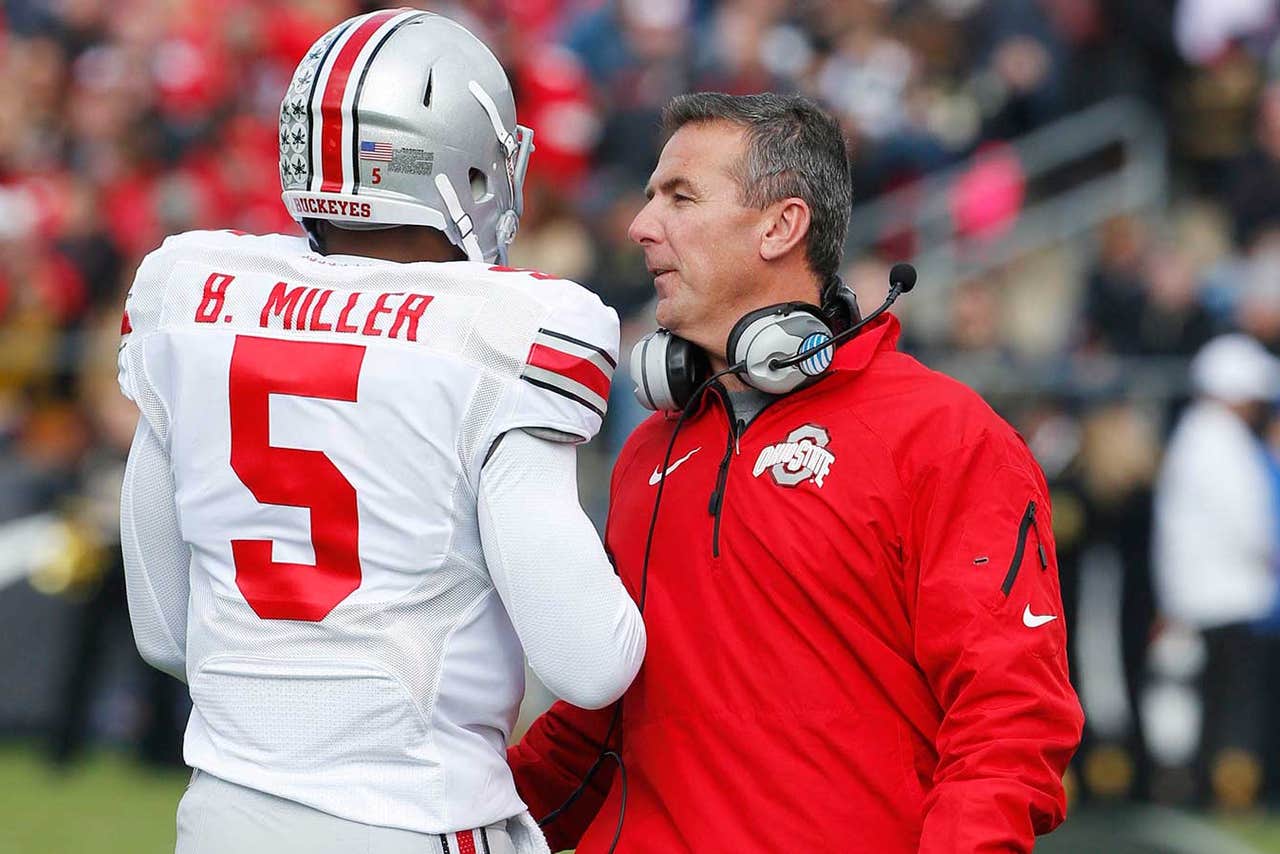 When the Greater Columbus Sports Commission pulled together a trio of former Ohio State football stars to talk about the return of the Ohio state football championship games to Central Ohio, it was only natural for former Buckeyes Bobby Hoying, Paul Warfield, and Beanie Wells to talk about their outlook on the coming season as well. 
"I think we're poised to have a good run this year," Hoying said Thursday morning at the GCSC "Morning Sports Report" in downtown Columbus. "I think Braxton's going to take it to the next level. He's got a chance because he's got all the experience and hopefully he'll stay healthy. I think we've got enough good coaches and good players to make a good run this year."
The Braxton to whom Hoying referred is Braxton Miller, of course, the senior quarterback of the Buckeyes who won the past two Chicago Tribune Silver Football Awards as the most valuable player in the Big Ten. Hoying knows a thing or two about the quarterback position having been one of the best to suit up for the Scarlet and Gray. It was not lost on Hoying nor event emcee Jeff Hogan that Miller has a chance to break many of the records Hoying set as a senior in 1995, but they had some fun with it.
"I like to say I set a lot of the records at Ohio State while (running back) Eddie George won the Heisman," Hoying replied with a smile.
While Hoying not surprisingly talked about the offense, Wells cited the other side of the ball as an area in need of improvement for the Buckeyes to take the next step up to a Big Ten championship and potential slot in the first College Football Playoff.
"I'm excited," said Wells, an All-Big Ten running back in 2007. "I follow the Buckeyes and hopefully we can build on some of the things we did last year. I'm looking forward to seeing how our defense rebounds."
As the elder statesman of the trio, Warfield's answer might not have been too surprising, either. An All-Big Ten halfback in 1962 who went on to even bigger and better things in the NFL with the Browns and Dolphins, he cited the long history of success at Ohio State as reason to be optimistic about the Buckeyes in 2014.
Oh, and having a two-time national champion for a head coach in Urban Meyer doesn't hurt, either.
"He appreciates the history," Warfield said. "When he decided to come back to football, he could have done it any place across the country, but he had been an assistant coach here so he believes in the tradition, he believes in Ohio, and he chose to come back here. I think it all adds up to certainly a win for Ohio, a win for Ohio State and we're very fortunate to have him here."
Warfield wasn't the only one to offer an endorsement for Meyer. So did the coach's boss, Gene Smith.
Smith, the Ohio State director of athletics, noted his admiration for Meyer's never-ending desire to improve himself, his staff and his players by any means necessary. That could mean in the form of leadership training or even simply an upgrade in workout regimens and nutritional plans.
"It takes time with any organization, and I think he did a marvelous job with that," Smith replied when asked to assess Meyer's first two seasons at Ohio State, a period of time in which the Buckeyes went 24-2. "We saw the results of it. When your baseline in your organization is getting your people right, because people are the heart and soul and all that matters, if you get that right, then I think you have an opportunity to be successful. I think he came in and did that masterfully and you saw the results. We won a lot of games. We lost two games in two years, and that's a spectacular performance. And our kids are doing great academically. He's done everything I could possibly imagine that a coach would do."
Smith also indicated a splashy Heisman campaign is not likely in the offing for Miller, who has finished in the top 10 in voting for college football's most prestigious award the past two seasons.
"We don't do that -- it's not necessary," Smith said. "Ultimately if we're six or seven games in and we win and we're in the right position with stats that provide us with an opportunity then we'll probably have a targeted campaign to voters rather than a mass effort. We'll target it about him and what he's all about and hope we can sway some voters that way."
The 2014 offseason has been an eventful one for Miller, who began it by pondering a jump to the NFL but chose to return to use his final year of eligibility. He has also had to deal with an injury to his right (throwing) shoulder that prevented him from participating in spring practice and has the coaches limiting him at times in the preseason.
Miller is expected to be fine for the Aug. 30 season opener against Navy, though, and Hoying anticipates seeing a big jump from Miller's junior to his senior season. That is something Hoying himself knows about, having gone from a somewhat inconsistent two-year starter in 1993 and '94 to putting together one of the best passing seasons in Ohio State history in his final go 'round.
"I think between going from my junior year to senior year I made drastic strides and improvement going through it a number of years and he'll do the same thing," Hoying said. "I really believe that this year. It will pay off and hopefully he'll stay healthy and I believe we have enough great players and great coaches that we can make a run for a national title again this year."
Follow on Twitter @marcushartman
---