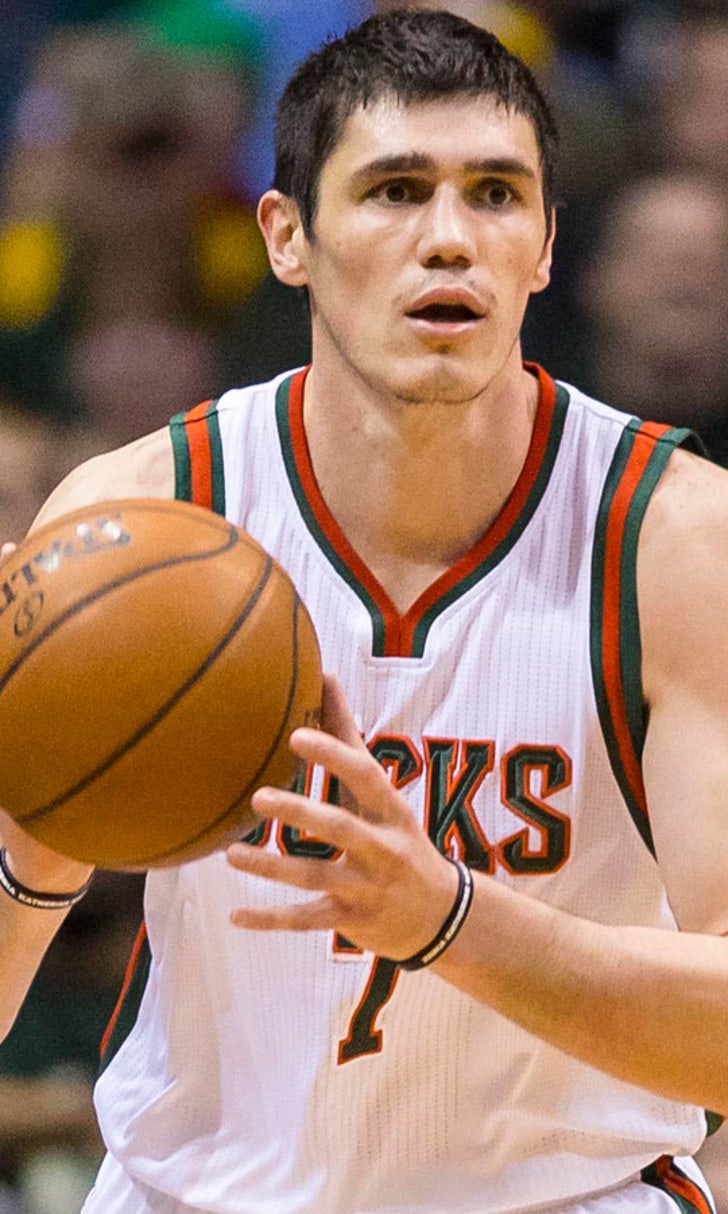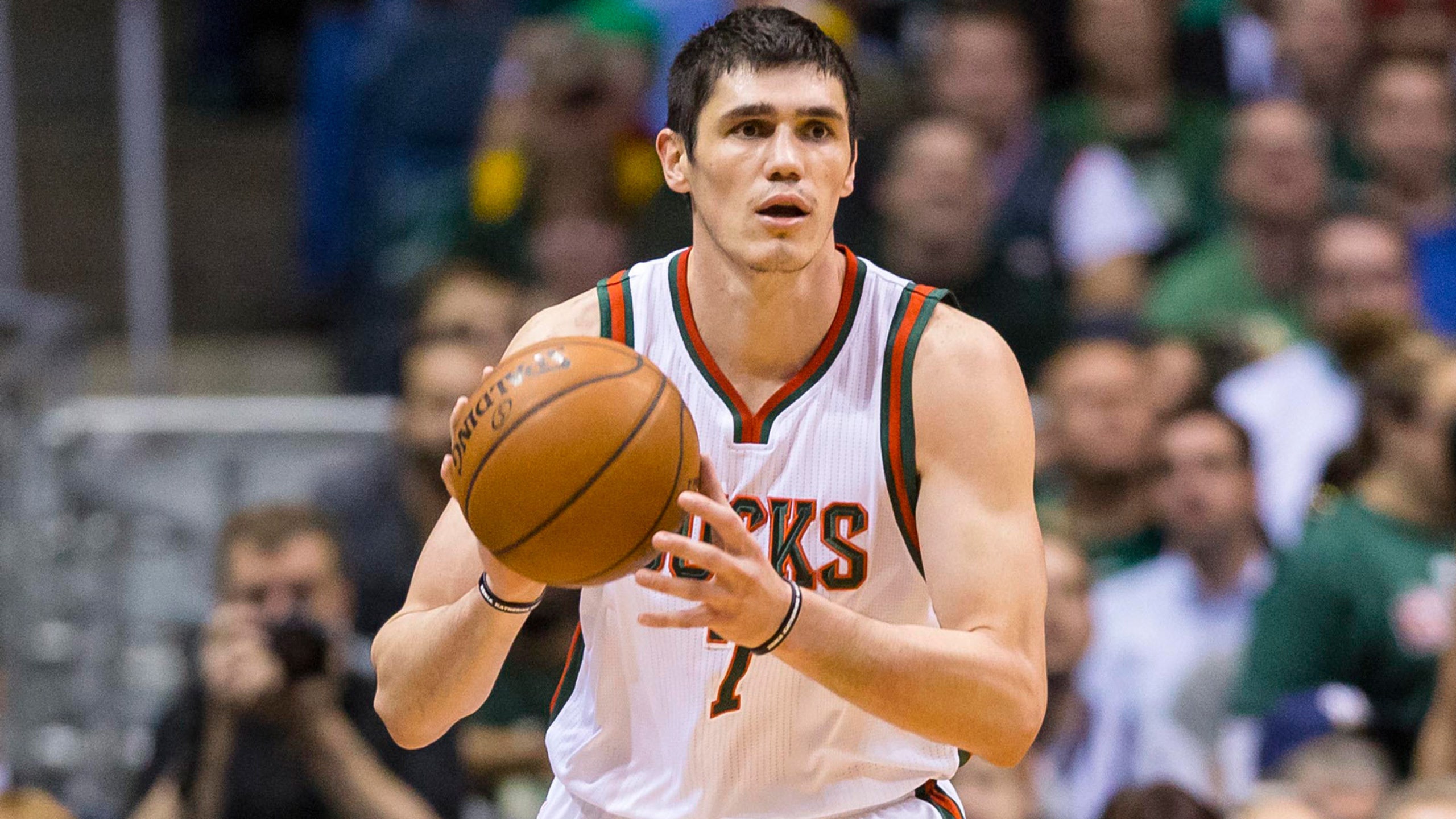 Acquisition of Ilyasova marks start of new era for Van Gundy, Pistons
BY foxsports • June 16, 2015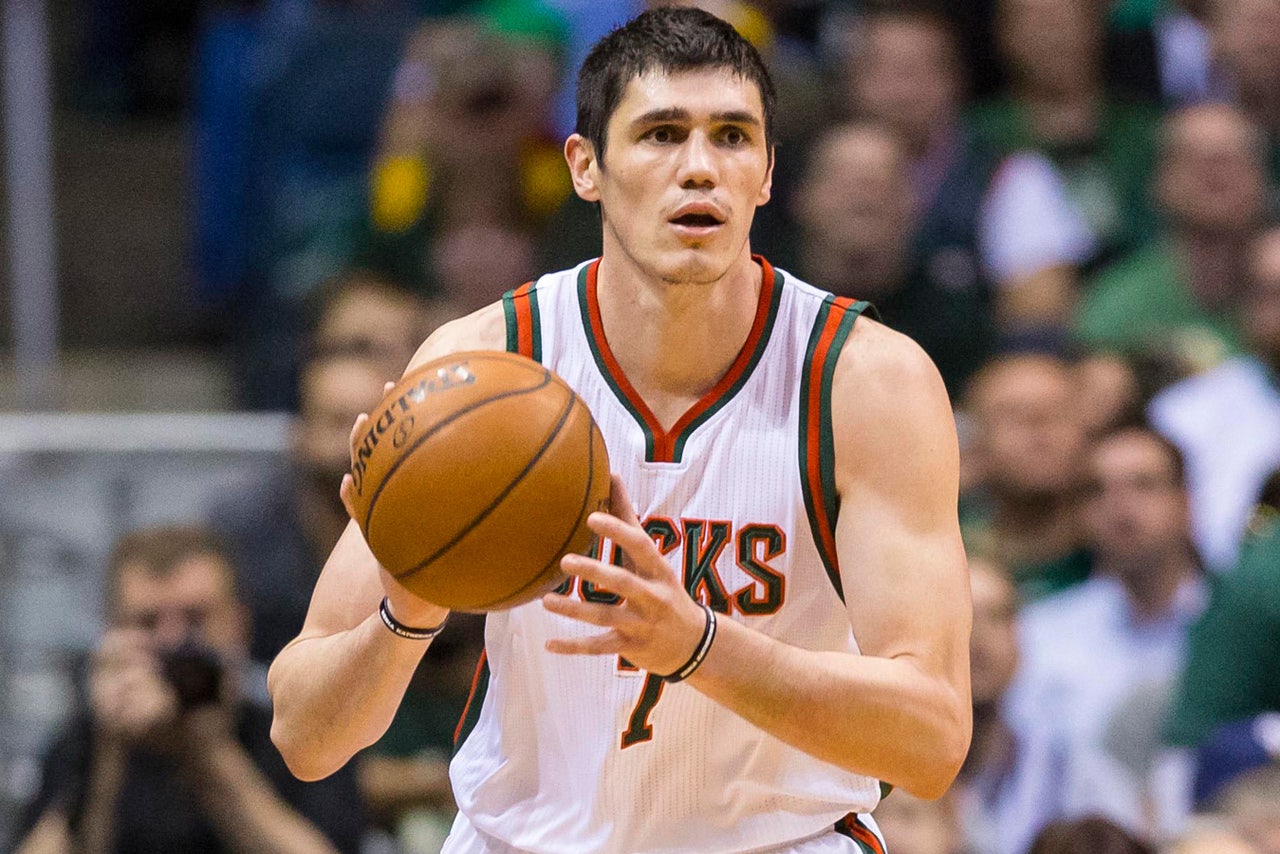 AUBURN HILLS -- Stan Van Gundy isn't trying to hide his excitement over the Pistons' acquisition of Ersan Ilyasova.
"This is a great, great deal for us," he said as Ilyasova was introduced to the media on Tuesday. "This is a guy that I've had great respect for, dating back to my days in Orlando, and someone we inquired about as soon as we got here."
With a press conference welcoming Ilyasova and Greg Monroe's name never being mentioned, it was clear that Tuesday marks the start of a new era for Van Gundy and the Pistons. Not just with a new name at the power-forward position, but a final embrace of the wide-open, fast-paced style that Van Gundy loves.
"As last year went on, it became obvious that we wanted to play a different style than what we could with the talent we had," Van Gundy said. "Going into this summer, we know we had to find someone who could stretch the floor, someone who provided quickness and someone who gave us toughness. 
"We didn't know we would be able to get all three in one guy, but we're thrilled about that."
One of the biggest problems the Pistons faced last season was a lack of space in the paint. Cutting Josh Smith helped, but for all of Monroe's skills, he still needed to play near the basket. That allowed his defender to help out against Andre Drummond or penetration from Brandon Jennings or Reggie Jackson.
Ilyasova, though, is a true power forward that is a career 37-percent shooter from 3-point range. 
"Andre is a great, talented player, but when we've played Detroit, you can tell that he really needs more space," Ilyasova said. "I'm the type of player who can spread the floor and provide that."
Ilyasova also has the advantage of having spent three seasons with Brandon Jennings in Milwaukee, and said he talked to him soon after the deal.
"When I first got here to meet everyone, Brandon was working out," he said. "We made the playoffs together with the Bucks, and hopefully history will repeat itself here."
Just as importantly for the Pistons, this means they won't have to go into the uncertain world of the draft and free agency trying to find both a new power forward and small forward.
"If you look at the list of power forwards in free agency, it is pretty thin, especially when you look at the kind of player we need," Van Gundy said. "Those are moves that you are making with 55-45 confidence or 51-49. With this move, we're 100 percent confident.
"Now we can go into the summer knowing that we only need small forwards and a backup center. That's a lot more doable, especially for a franchise that probably isn't a huge free-agent draw right now."
The Pistons could now fully embrace the European style by drafting Croatian small forward Mario Hezonja with the eighth pick in next week's draft, leaving only bits and pieces to be acquired in free agency. Even if that's not Van Gundy's plan, he's got plenty of time to tinker with one.
"It was scary going into the summer knowing we were going to have to get two starters," he said. "Now that we've got this done, I'm sleeping a lot better."
---