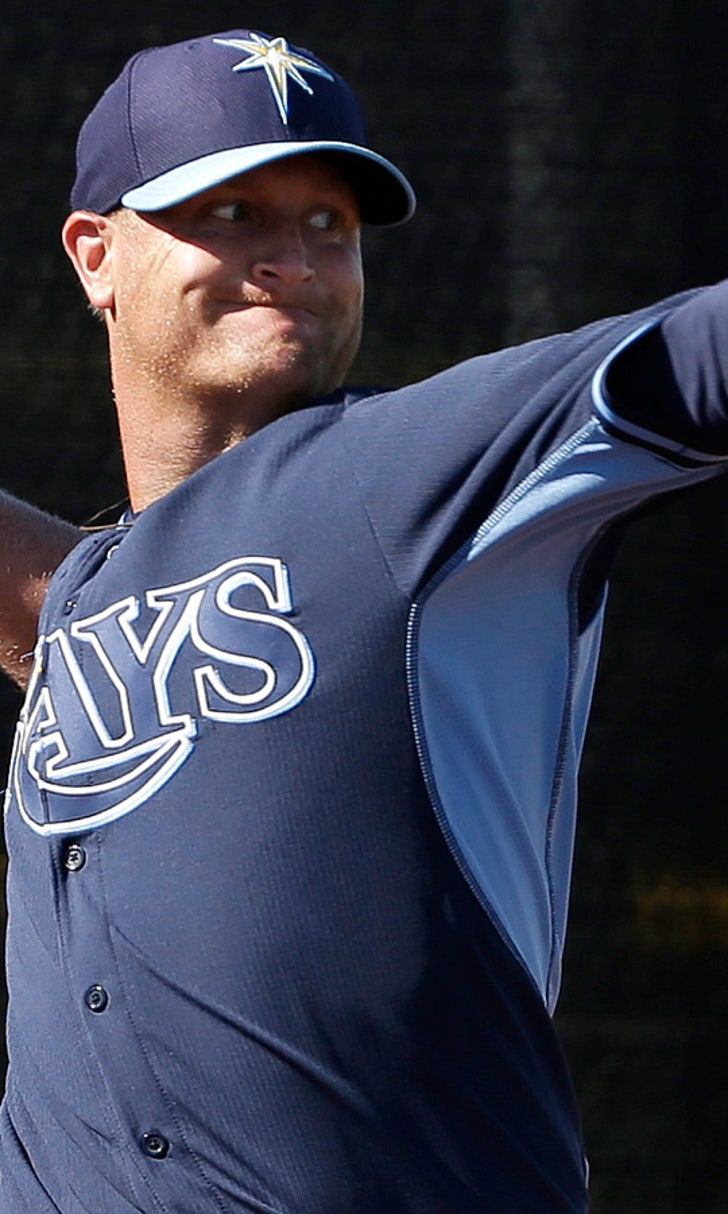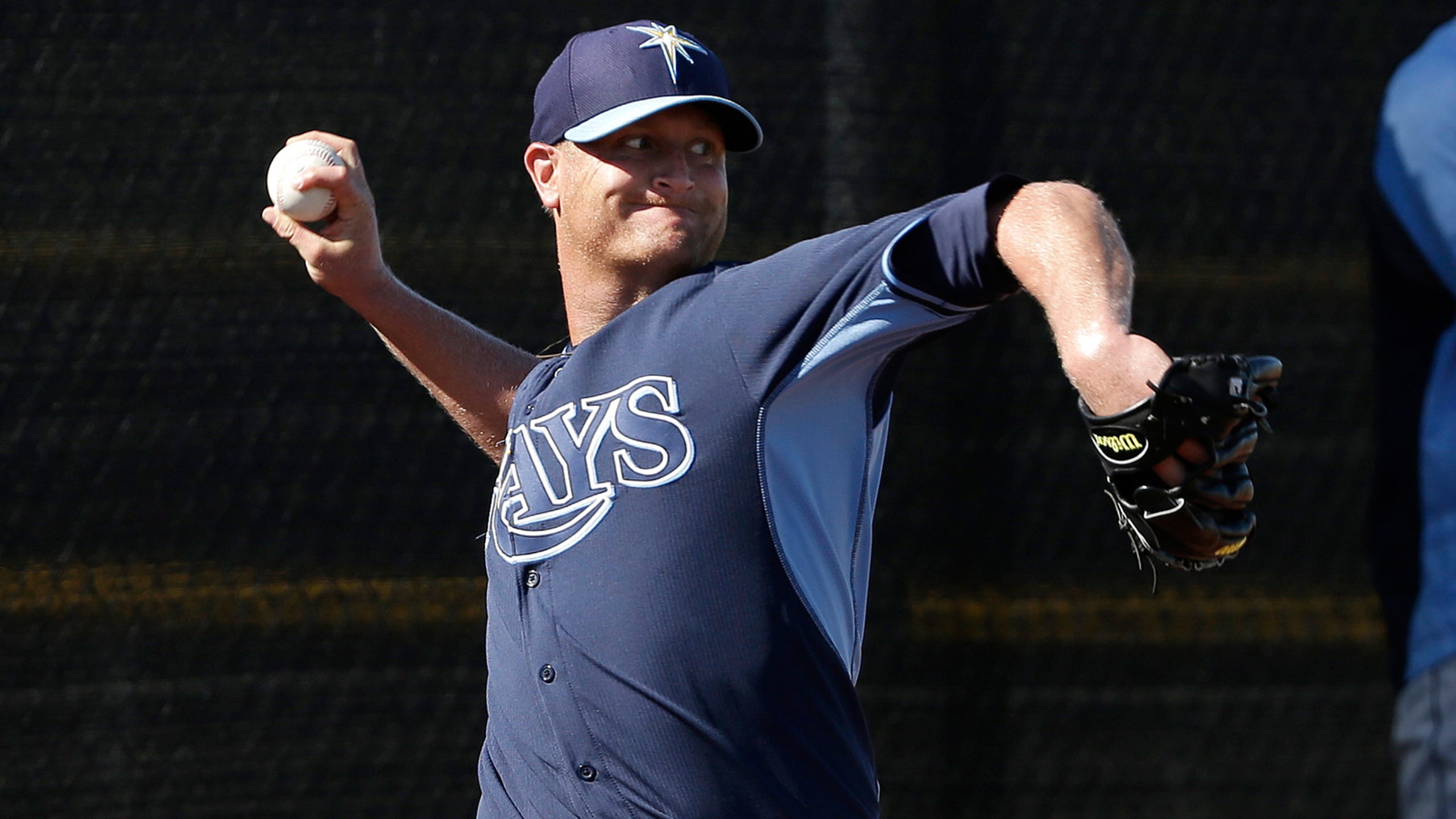 Ace in the making? Alex Cobb enters spring with destination in mind
BY foxsports • February 27, 2014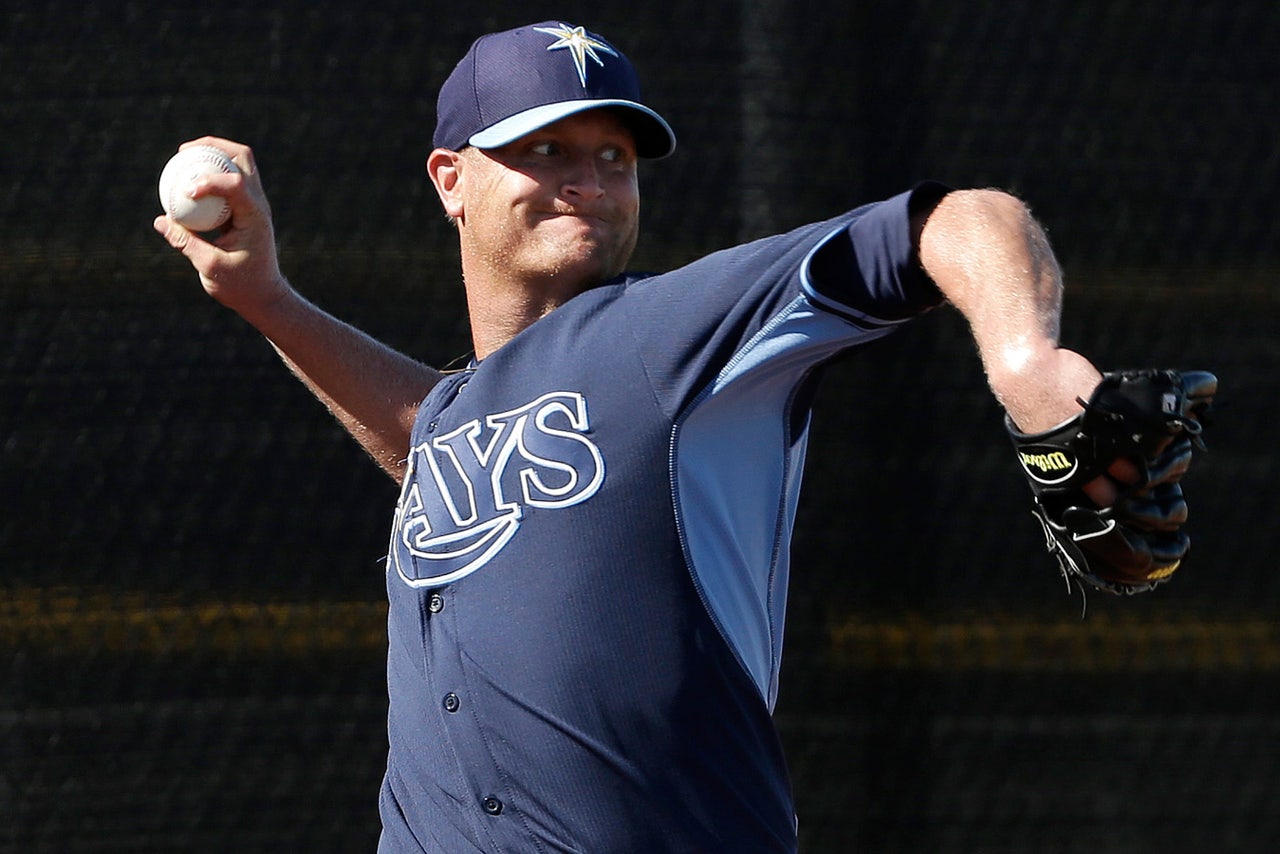 PORT CHARLOTTE, Fla. -- Alex Cobb is one of the Tampa Bay Rays' promising young arms, his composition a pleasing mix of skill, control and mental depth that makes his progress worth tracking.
He's one of the most self-aware, introspective personalities in a clubhouse filled with extroverts. As he begins his fourth major-league season, he has added comfort to his repertoire.
He knows where he has been. He knows where he can go.
Now, his task is reaching an understood mark.
Sometimes, the word "ace" is tossed around online and floated throughout airwaves with reckless abandon, but whispers of Cobb becoming one hold value. As long as left-hander David Price remains with the Rays, the 2012 American League Cy Young Award winner will be Tampa Bay's accepted ace.
But Cobb's growing value in the rotation should never be overlooked, and if recent results are to be believed, Cobb has gained the title already.
"I think that's obviously very flattering that people would say that about you," Cobb said of the "ace" label. "The great thing about our staff is that we have five aces. Every night throughout the course of the season, somebody is going to carry the squad. We saw it last year."
One of the greatest "what-if" games of the Rays' 2013 season is to consider if Cobb could have carried home major hardware. It's no stretch to think he should have received consideration for the AL Cy Young Award had he not missed two months after a scary line drive off the bat of the Kansas City Royals' Eric Hosmer struck him near the right ear, resulting in a mild concussion.
Cobb closed 11-3 with a career-best 2.76 ERA and 134 strikeouts in 22 starts. Some of his greatest work, though, came after the freak injury: A 2-1 record with a 2.19 ERA in four August starts; a 3-0 record with a 2.57 ERA in five September starts; a 1-0 record with a 1.54 ERA in two postseason appearances, including a start in the Rays' lone victory over the Boston Red Sox in the AL Division Series.
"I'm not searching for what I think I need to do to succeed," Cobb said. "I already know the level I need to get to, and I've had a lot of glimpses of it early in the spring, and now I feel very comfortable right now in spring. Now, I can work on repeating that."
The possible result of that repetition is appealing. Pair a maturing Cobb with Price's ability and the promise of left-hander Matt Moore and right-hander Chris Archer, and the Rays' staff looks strong enough -- if the fifth rotation spot becomes settled -- to give them a fighting chance against AL East heavyweights in Boston and New York.
Confidence in Cobb? There's no lack of belief in Tampa Bay's clubhouse.
"With the way he did at the end of last year, it's not a stretch by any means to call him an ace," right-hander Jeremy Hellickson said. "He dominated. To be an ace, you need to go out there and dominate every five days. I don't think it's any stretch to call him an ace."
Cobb, no matter the title, knows how this game works. Expectations can either help or harm in baseball -- especially within the mound's hot spotlight -- and he has said he'll counter the psychological weight by placing the same personal pressure on himself. He's ready to be steady.
The journey to reach that consistency took time. There were parts of six seasons in the minor leagues, starting in rookie ball with Princeton in 2006. There was walking into Charlotte Sports Park in 2011 for his first spring training, before staring at Johnny Damon and Manny Ramirez from his locker on a far wall and feeling as if a new life had begun. There was learning to let sour starts go, a lesson gained after allowing eight runs and 12 hits to the Los Angeles Angels in an August 2012 start before baffling the Oakland Athletics in a complete-game shutout five days later.
"He is much more relaxed and comfortable here, and he reveals more of his personality because of that," Rays manager Joe Maddon said. "I think he'll say things that he probably would not have said before -- I don't mean bad things, I just mean the full extent of his humor, and if you ask him something, you're going to get this absolutely straight-forward answer back. There's no hesitation or filter involved."
Change from growth is a common tale in the major leagues and elsewhere. The Rays are built on pitching and defense, so the development of players like Cobb is key to their survival. There can never be too many success stories.
"Ace" tag or not, the Rays need Cobb to own the same bite on his two-seam fastball, they need him to show the same discipline when pressured (he allowed 45 walks last season), they need him to display the same confidence in his delivery that makes a peer like Archer say, "His change-up has always been plus and the movement of his fastball is incredible."
"He has been the same pitcher all the way up through the minor leagues, but his success has transferred to the big leagues," reliever Jake McGee said. "He's the same guy, just doing well. He's staying with his strong pitches like he did in the minor leagues."
Cobb is doing so because he's sure enough in himself to know how. He's young -- 26 years old -- but he's old enough in this game where his goal has shifted from survival to mastery. There are more developments to come.
"Last year was trying to get myself as good as I can possibly get it," Cobb said. "And then before that was trying to make a team, and then now I can just kind of relax and get to where I know I need to be."
Cobb knows his destination, a location that will make him among baseball's best if he lives the vision, with or without the "ace" tag.
For now, he doesn't need three letters to let him know he's on his way.
You can follow Andrew Astleford on Twitter @aastleford or email him at aastleford@gmail.com.
---