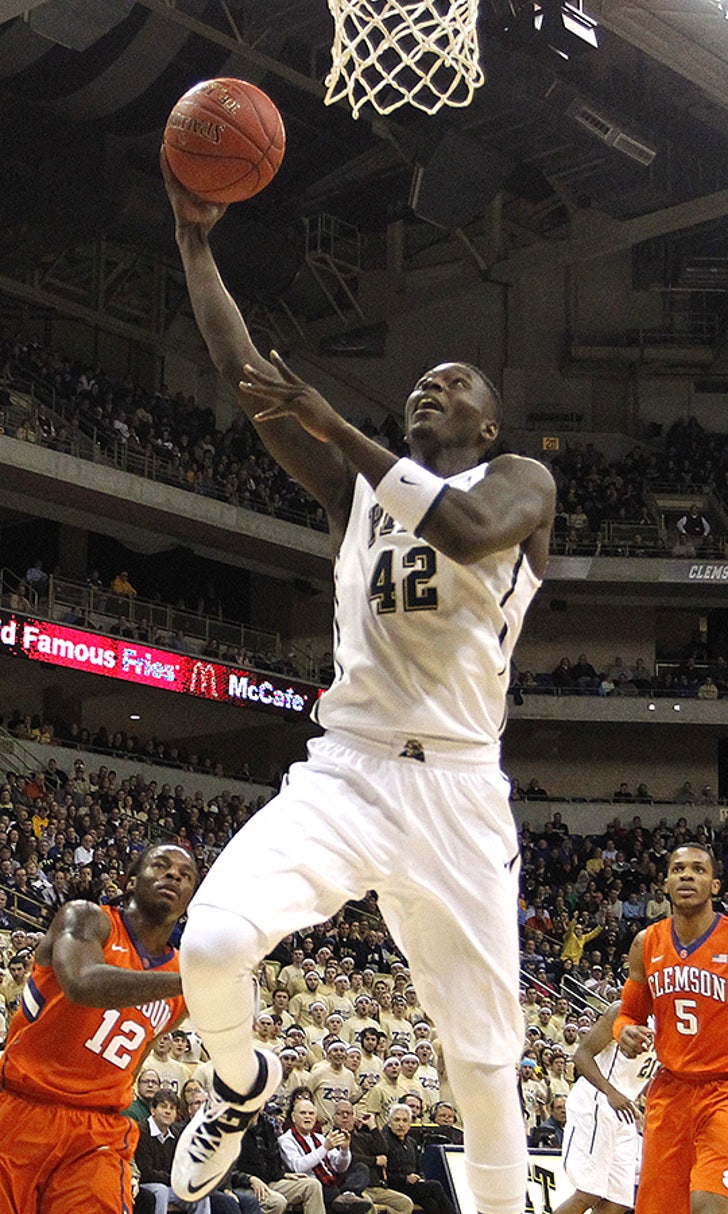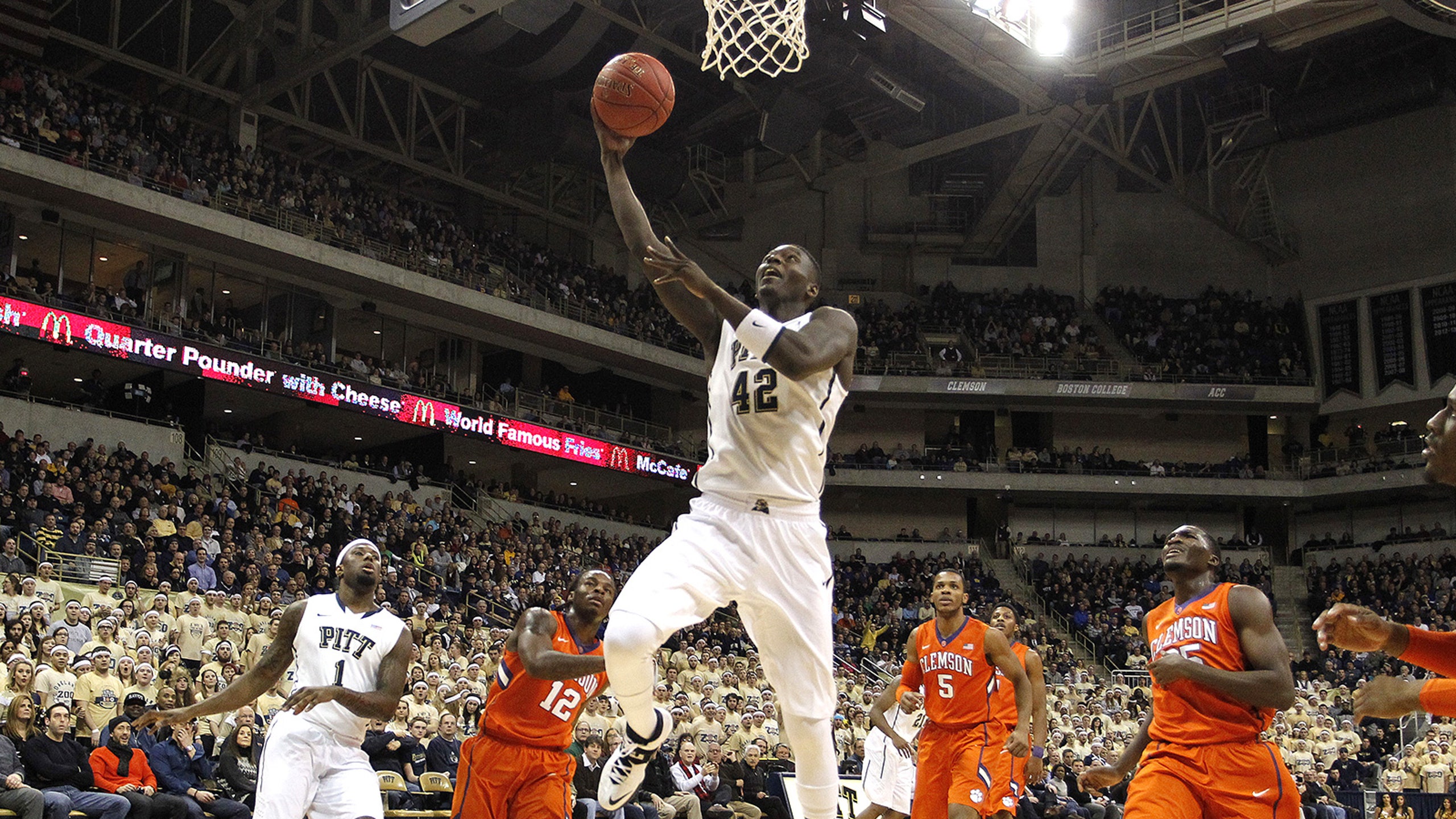 ACC Roundup: Pitt's Patterson, Zanna continue to impress
BY foxsports • January 27, 2014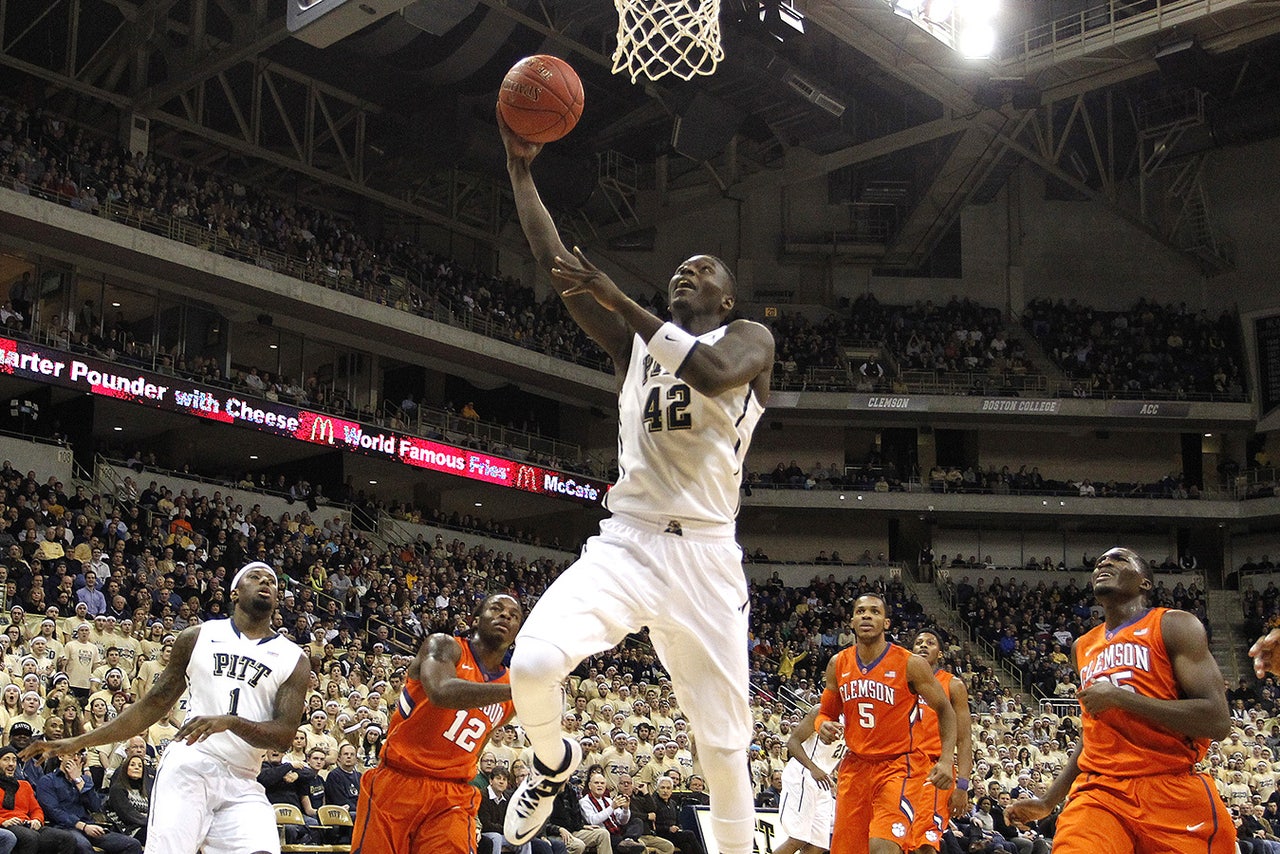 This week was packed full of standout performances, so there were plenty of candidates for All-ACC consideration this week that got left out, either because they played just one game (Syracuse's C.J. Fair and Jerami Grant) or their team lost twice (Virginia Tech's Devin Wilson, who averaged 19 points in two losses, and Notre Dame's Eric Atkins). So if you played just one game or your team lost twice, you'd better be pretty spectacular to make the list.
Lamar Patterson/Talib Zanna, Pittsburgh: Patterson continues to be spectacular, as he averaged 20.5 points on 52.4 percent shooting last week in two games, adding 5.5 rebounds, 6.5 assists and three steals in 28 minutes per game. Wow. Zanna was almost just as good, too, averaging 19 points in 27 minutes a game.
Garrick Sherman, Notre Dame: Notre Dame lost twice last week, but Sherman was fantastic: he averaged 20.5 points on nearly 59 percent shooting to go along with eight rebounds and 1.5 steals in 32.5 minutes a game. He's been struggling with his shot lately, and while Notre Dame has a host of other issues, it can't hurt the Irish that he's hitting shots again.
Trae Golden, Georgia Tech: Georgia Tech's transfer guard has become the focal point of the Yellow Jackets' offense, averaging 21 points (14-of-30 shooting), four rebounds and four assists in two games last week. There were times in both games that he was unstoppable, and he's fearless attacking the basket. (That last shot at N.C. State in regulation notwithstanding.)
Ralston Turner, N.C. State: Speaking of N.C. State, Turner stepped up big-time in T.J. Warren's absence against Maryland with a career-high 23 points. And he was good again against Georgia Tech, finishing the week with a 17.5 ppg average on 13-of-31 shooting. The numbers aren't great, but they're better than they had been for him and someone needs to make 3s for that team.
James Michael McAdoo/Kennedy Meeks, North Carolina: McAdoo has become the constant of this erratic UNC team, and last week was no different: he averaged 16.5 points on 58.3 percent shooting, 5.5 rebounds, two assists and a block per game. He set the tone against Clemson with his energy, too. Meeks has now had three straight double-figure scoring games at the five-spot for UNC, averaging 13 points, 8.5 rebounds and two blocks in the two games.
The Cavaliers smoked their only two opponents this week in North Carolina and Virginia Tech. Both games were at home, and neither opponent is at the top of the league by any stretch, but Virginia is a team that, in the past, has struggled even with inferior opponents, and even at home. This is clearly a Virginia team ready to take that next step and be a more consistent ACC squad this season, and to couple an elite defense with a solid offense is something Charlottesville has been waiting for for a while now.
N.C. State over Maryland, 65-56. Coming off of a 95-60 loss at Duke on Saturday and with barely any time to regroup, N.C. State had to face Maryland -- a team that's disappointed this year, but still has plenty of talent -- at home without the ACC's leading scorer, T.J. Warren. It took the Wolfpack a half or so to work things out, but they did, overcoming an 11-point second-half deficit to win relatively easily, all things considered. It was impressive to see guys who had previously done more standing around and watching Warren than scoring to step up and make plays when called upon, and N.C. State showed that while it is limited in a lot of areas, it has more toughness than maybe we initially thought this year.
The Tigers looked like they were rolling, off to their first 4-1 start in league play in a long time and coming off of a win over Duke. And then, as typically happens to Clemson around this time of year, the wheels fell off. Clemson scored 104 points in its two losses last week, and even those 104 points were a bit deceiving since a lot of them were scored in garbage time against UNC when the game was long out of reach, especially considering Clemson went 18 minutes and 50 seconds of game action spanning both halves without a made field goal. That's not a typo.
Clemson has made 34-of-103 shots in the last two games combined (33 percent), and its strength -- defense -- is a strength no more, allowing Pittsburgh and UNC to shoot a combined 55.8 percent in the past two games. Pitt's offense is excellent, but UNC's had been struggling. Oh, and now Clemson has lost 57 straight games in Chapel Hill, losing yet another chance to win one against a beatable UNC team.
Maybe next year. Or 30 years. Whatever.
With respect to Jarquez Smith of Florida State (13 minutes, 0-of-3 shooting and 0-of-2 from the foul line with three fouls in two games) and UNC's Joel James (0-of-2 shooting, four fouls and three turnovers in 17 minutes over a two-game stretch), it's Clemson's Jaron Blossomgame. Ever since his 14-point breakout game against Duke (with 14 rebounds), he's been struggling, and last week was no different: he played 30 minutes in two games and shot 1-of-9 from the floor for a total of three points. He also had two fouls and a turnover. He did have seven rebounds, an assist, and a steal, though. So, there's that.
And look out for Notre Dame's Pat Connaughton (5-of-26 shooting over two games last week) and Miami's Garrius Adams (6-of-21 shooting in two games last week as well).
---