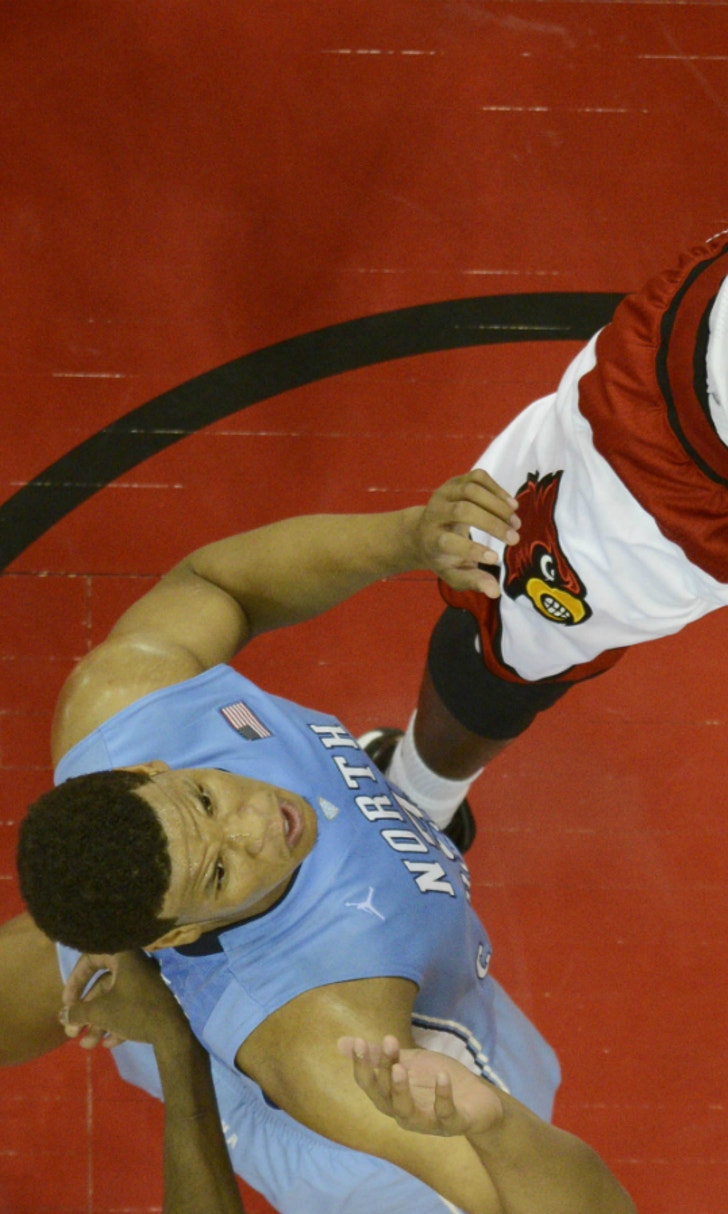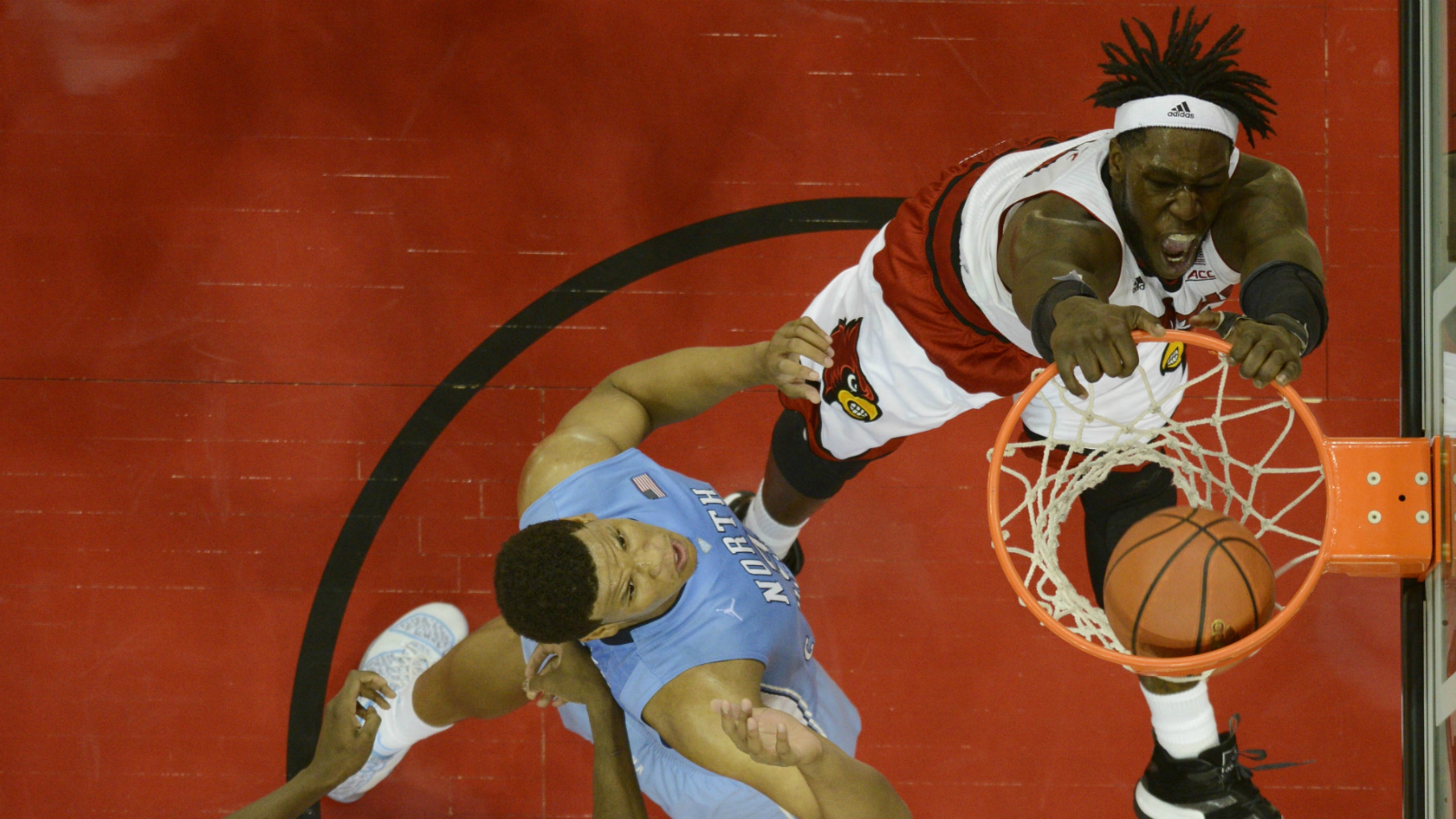 ACC Roundup: Crazy week proves anything is possible in league play
BY foxsports • February 2, 2015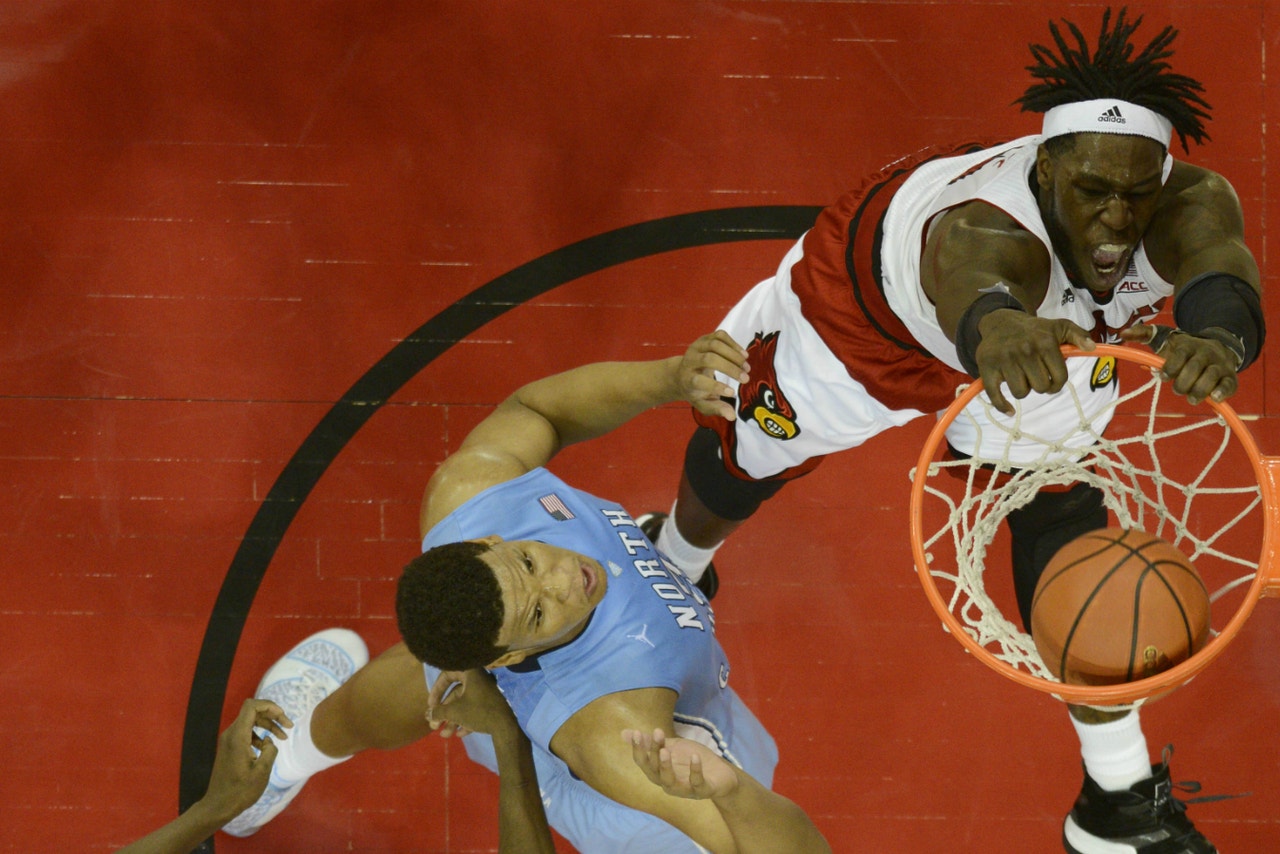 It's hard to top a weekend where multiple ACC teams lost double-digit leads -- some hung on to win, and some didn't -- and multiple games went to overtime, but this coming week is going to attempt to do just that.
One thing is clear, if nothing else is steady when it comes to life in the ACC -- you're never guaranteed anything, even against a so-called bad team. There are no easy games in this league, and as the top teams continue to form their identities going into March, they're finding this out each week.
ALL-ACC TEAM (JAN. 26-FEB. 1)
Marcus Georges-Hunt, Georgia Tech: The junior guard had a rough start to ACC play, but he averaged 23.5 points on 17-of-27 shooting last week in two games (a win and an overtime loss) to go with 6.5 rebounds, 3.0 assists and 2.0 steals in 37.5 minutes per game. When he's on, Georgia Tech can beat almost anyone and he certainly was last week against Miami and NC State.
Codi Miller-McIntyre, Wake Forest: Wake's junior point guard averaged 22 points in two games (a double-overtime loss and a win) on 16-of-27 shooting, and he only attempted one three-pointer, which was perhaps the best stat of them all. He's not a great shooter, but when he's driving and scoring around the basket, both he and Wake are at their best.
Terry Rozier/Chris Jones/Montrezl Harrell, Louisville: Jones and Rozier averaged 22.5 points each -- Jones on just over 50 percent shooting and Rozier on 15-of-35 shooting -- and both added other stats in the two wins, but it was Harrell who dominated the second half of the North Carolina game especially. He averaged 17 points on 13-of-25 shooting to go with 10.0 rebounds (including 10 offensive boards), 2.0 assists, a steal and a block. Now that he's on, Louisville becomes terrifying.
Jordan Roper, Clemson: He has been a #goacc Player of the Week before, and a candidate plenty of times. Well, he's made jokers out of his critics with this past week, averaging 21 points on 13-of-22 shooting (9-of-13 from three) in two Clemson wins. He's confident and playing very well right now, and it's no coincidence that Clemson is too.
Trevor Lacey, NC State: He didn't do a ton in the loss to Clemson, but he wasn't inefficient. At Georgia Tech, though, he was fantastic -- not only hitting the game-winner, but finishing out his two-game week averaging 18 points on just under 50 percent shooting, complete with 5.5 rebounds, 4.5 assists and less than a turnover per game. When Cat Barber is steering the offense well -- which he did last week -- that puts Lacey back off the ball and makes him that much better.
Honorable mentions: Rakeem Christmas of Syracuse was nearly honored for his 22-point, 12-rebound effort at North Carolina in a losing effort; he was dominant throughout the second half of that game. His teammate, Trevor Cooney, had 28 points but took 26 shots to get there (he was hot for a time in the first). ... UNC's Marcus Paige averaged 18.5 points last week on 50 percent shooting, but 22 of his 38 came vs. Syracuse and he had five turnovers at Louisville in the loss. ... Boston College's Aaron Brown averaged 21.5 points on just under 50 percent shooting last week in two losses. ... Notre Dame's Jerian Grant averaged 18.5 on 13-of-24 shooting but 23 of his 37 came against Duke; he struggled against Pitt until it was probably to late in that loss. ... UVa's Malcolm Brogdon had a game-high 17 points on 7-of-15 shooting to go with six rebounds and two assists; his floor game, as usual, was outstanding in the Cavaliers' first loss to Duke.
Special shoutouts: Virginia Tech's Adam Smith averaged 19 points on 13-of-28 shooting in two games last week (including the Hokies' first ACC win), while freshman teammate Malik Mueller added 32 points last week (10 in the win over Pitt) on 12-of-30 shooting. ... Speaking of Pitt, Jamel Artis continues to play well and averaged 18 points and 8.5 rebounds in two games last week, while point guard James Robinson added 13.5 points and 14 assists to two turnovers in two games.
Duke's top three guys right now did quite well in two games -- senior Quinn Cook hit some big-time shots late against Virginia and averaged 15 points in two games on 11-of-21 shooting, while freshman point guard Tyus Jones added 15.5 points on 10-of-21 shooting and freshman phenom Jahlil Okafor averaged 16.0 points and a ridiculous 13.0 rebounds, 3.0 assists, 1.5 steals and 1.0 blocks.
FRESHMAN WATCH
Okafor and Jones have been covered for Duke, but Justise Winslow found his touch again last week with 28 points in two games and 6.5 rebounds; he was 3-of-4 from three at Notre Dame, big for a guy who had been ice cold from deep. ... FSU's freshmen struggled against Miami but Xavier Rathan-Mayes had 21 against Wake (just five against the Hurricanes in a win) while Phil Cofer had 19 against Wake and didn't score against Miami. ... North Carolina's Justin Jackson averaged 7.5 points, 4.5 rebounds and 2.5 assists in two games. ... NC State's Abdul-Malik Abu averaged 11 points and 9.5 rebounds in just 14.5 minutes. ... Virginia's Isaiah Wilkins had a very good game against Duke (his only one last week), finding soft spots in the zone and finishing with seven points on 3-of-5 shooting to go with five rebounds and a block in 14 minutes.
Virginia Tech and Wake's freshmen went head-to-head and Saturday, as the game saw the return of Hokie freshman Justin Bibbs who missed four games with a concussion. He had 10 points in 20 minutes, while his teammate Ahmed Hill averaged 10.5 points and 6.5 rebounds in two games last week. ... Wake's Konstantinos Mitoglou averaged 10 points in two games, while Mitchell Wilbekin added 10.5 for the Deacs and Cornelius Hudson 11.0.
THE "I SEE YOU WORKING" TEAM OF THE WEEK
Clemson. It's been said about Brad Brownell's teams that they get better as the year goes on. It's certainly either that or everyone else in the ACC getting worse, as his Tigers are 5-4 in the ACC, somehow, and three of their losses are to teams ranked in Ken Pomeroy's top 11. This week, they beat NC State 68-57 on the road in a game the Wolfpack had to have (and it wasn't that close) before flattening Boston College at home, 64-49, on Saturday. They've won three in a row now, and start a stretch against beatable teams. Unless something improbable happens, it's likely way too late to start building an NCAA tournament resume (particularly with awful early-season losses), but the Tigers are at least showing the ability to be a tough out in ACC play.
ACC WIN OF THE WEEK
No. 4 Duke at No. 2 Virginia, 69-63. When Duke went down by as many as 11 and still trailed by eight just inside of five minutes, it seemed like Virginia was going to finish doing what it normally does -- frustrating opponents into going away quietly at the end of games as they finished out with their normally icy-cold efficiency. Except that's not what happened.
Duke scored on 14 of its final 15 possessions against Virginia, something that's hard to do against any opponent, much less one that good defensively. Cook, Tyus Jones and Matt Jones suddenly heated up from three, and Okafor -- who'd been frustrated all night by the Virginia double teams -- was able to do just enough to find open teammates. All it took was three stops on Virginia's end and a little bit of luck, but Duke had to make plays and the Blue Devils did that. After Rasheed Sulaimon's ouster on Wednesday and a loss the night before, Duke's backs were against the wall, and boy did they come through with a huge win to give Virginia its first defeat.
Duke still has issues defensively and depth is going to be a problem moving forward. Virginia also looked like the better team for the majority of that game. But it showed the Blue Devils had some toughness that its first two losses would have indicated that they lacked.
#goacc TEAM OF THE WEEK
Miami. The Hurricanes were ranked at the end of last week, and just like the last time that happened, they fell off a cliff in a hurry. They lost two in a row to Georgia Tech (and that one wasn't even close) before blowing a double-digit first-half lead at Florida State and losing that one, too. Georgia Tech and FSU are capable teams, but if Miami's really a Top-25 team -- and who knows, anymore -- they need to win games like that.
Honorable mentions: Notre Dame. The Irish got all the way up to No. 8 in the polls, then beat Duke to start out the week before falling at Pittsburgh in a game that was so predictable it seemed too easy. And Pitt, you're not immune. You lost at Virginia Tech. You don't have any business beating anyone good. NC State, you took Notre Dame to overtime, then got humiliated at home by Clemson and nearly dropped one that you had to have at a bad Georgia Tech team so you narrowly missed the cut, too. Thank Lacey for that.
#goacc PLAYER OF THE WEEK
Quinton Stephens, Georgia Tech. This isn't intended to pick on the sophomore, but boy did he have a rough two-game stretch last week. He was 0-of-3 from the field, 0-of-2 from three (he entered the week as Georgia Tech's leading three-point shooter) and 0-of-2 from the foul line in 13 minutes. He also had three fouls and two turnovers. But the two free-throw misses were the biggest, as had he made even one of them, Lacey's game-winner would have only been a game-tying shot and they would have played another overtime. But he didn't.
Honorable mentions: Stephens' teammate Corey Heyward played 27 minutes in two games last week, missed both his shots (both three-pointers; he's 1-of-7 on the year) and had SEVEN fouls and one turnover. ... Miami freshman Omar Sherman had no turnovers as a major rotation guy in ACC play entering last week. He had three in 35 minutes last week and was just 0-of-6 shooting. ... Wake Forest's Darius Leonard shot 1-of-9 from the field in 26 minutes and had four fouls in two games. ... Virginia Tech's Jalen Hudson made his only shot attempt and two free throws in two games last week but had five fouls and four turnovers in 17 minutes.
GAMES TO WATCH
• No. 3 Virginia (19-1, 7-1 ACC) at No. 12 North Carolina (17-5, 7-2 ACC), Monday, 7:00 p.m.
Two teams coming off of brutal losses, North Carolina's where it led Louisville by 18 in the second half on the road and Virginia's having lost a double-digit second-half lead at home. Virginia's evaporated in what felt like seconds while North Carolina's collapse was slower and steadier, but either way, both are in desperate need of a win. And guess what? Devastating losses or not, the winner of this game will sit alone in first place in the ACC, for now.
• NC State (14-9, 5-5 ACC) at Wake Forest (10-12, 2-7 ACC), Tuesday, 8:00 p.m.
NC State just barely managed to save its NCAA tournament hopes on the buzzer-beater by Lacey; that bad loss might have just been the death knell. Although we should all know by now never to count out the Wolfpack, they've left themselves little margin for error and a loss at Wake would be ... well, not good. Wake is a tough, tough out at home, though -- just ask Duke and Louisville -- and it will be a hard-earned win, should the Wolfpack get it. And they need it.
• No. 10 Notre Dame (20-3, 8-2 ACC) at No. 4 Duke (18-3, 5-3 ACC), Saturday, 1:00 p.m.
Wow, didn't these two teams just play?! It will have been just over a week after Duke's loss at Notre Dame that the Irish come to Durham and give Duke a chance to return the favor. It's worth noting that the highest-ranked Ken Pom opponent Duke will have faced at home to that point will be Miami (No. 62), which handed Duke its only loss of the season in Cameron. The Irish are No. 15. Duke will have to figure out a way to stop Grant, something it couldn't do in the first meeting.
• No. 9 Louisville (18-3, 6-2 ACC) at No. 3 Virginia (19-1, 7-1 ACC), Saturday, 7:00 p.m.
Yet another Saturday primetime matchup with a top-10 team for Virginia. This a big week for the Cavaliers, and how they perform during it could be the difference between a No. 1 seed and a No. 2 come NCAA tournament time. For Louisville, it will be a chance to prove that the North Carolina game was not a fluke and get yet another really good win. Plus, it's a chance to watch two of the best and most experienced backcourts in the league go head-to-head.
• Clemson (13-8, 5-4 ACC) at Miami (14-7, 4-4 ACC), Sunday, 6:30 p.m.
No matter what either of these teams do in the week leading up, this game is going to tell us a lot about which one of these teams wants to step up and be a clear middle-of-the-pack ACC team rather than a team with potential that's capable of pulling off a few upsets. Miami has beaten more of the teams it should beat, arguably, than Clemson, and has some better wins. But it's hard to argue that Clemson isn't playing better at the moment.
---