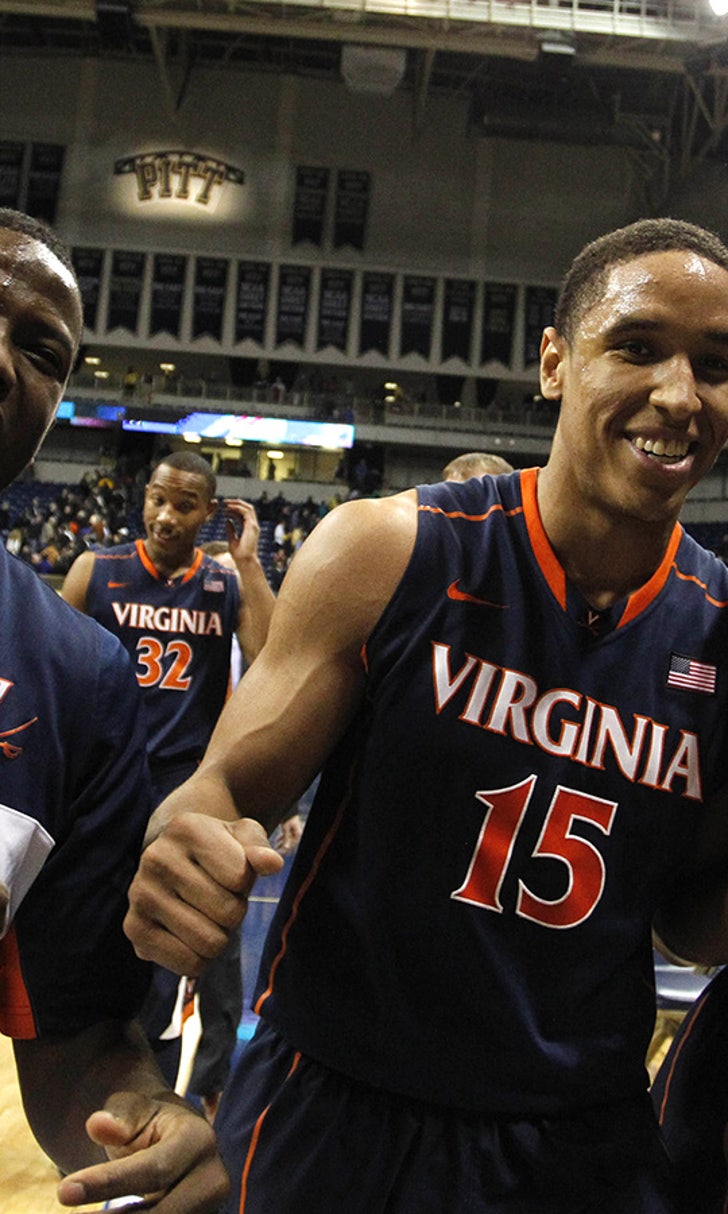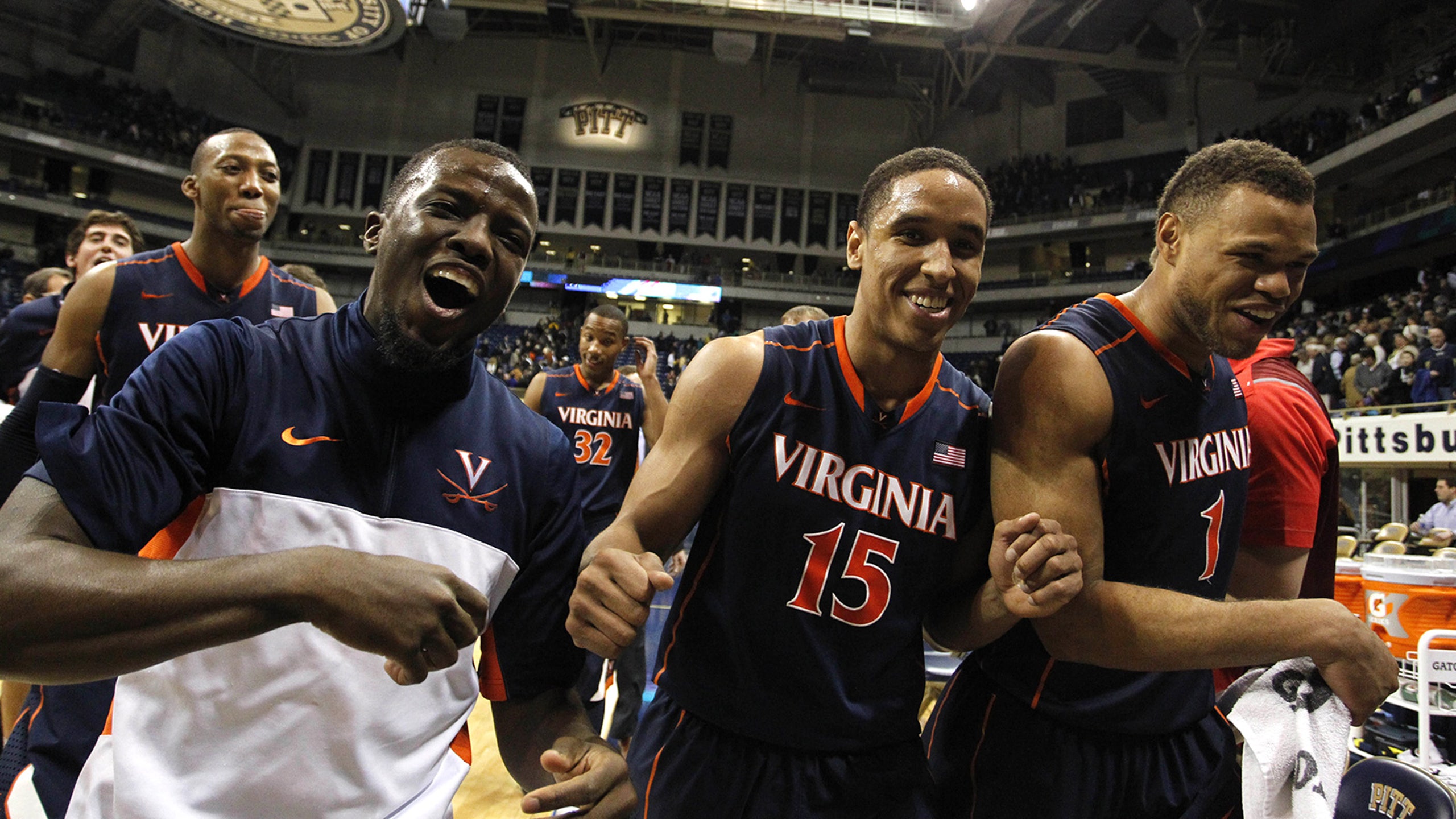 ACC Roundup: Conference rising in national rankings
BY foxsports • February 3, 2014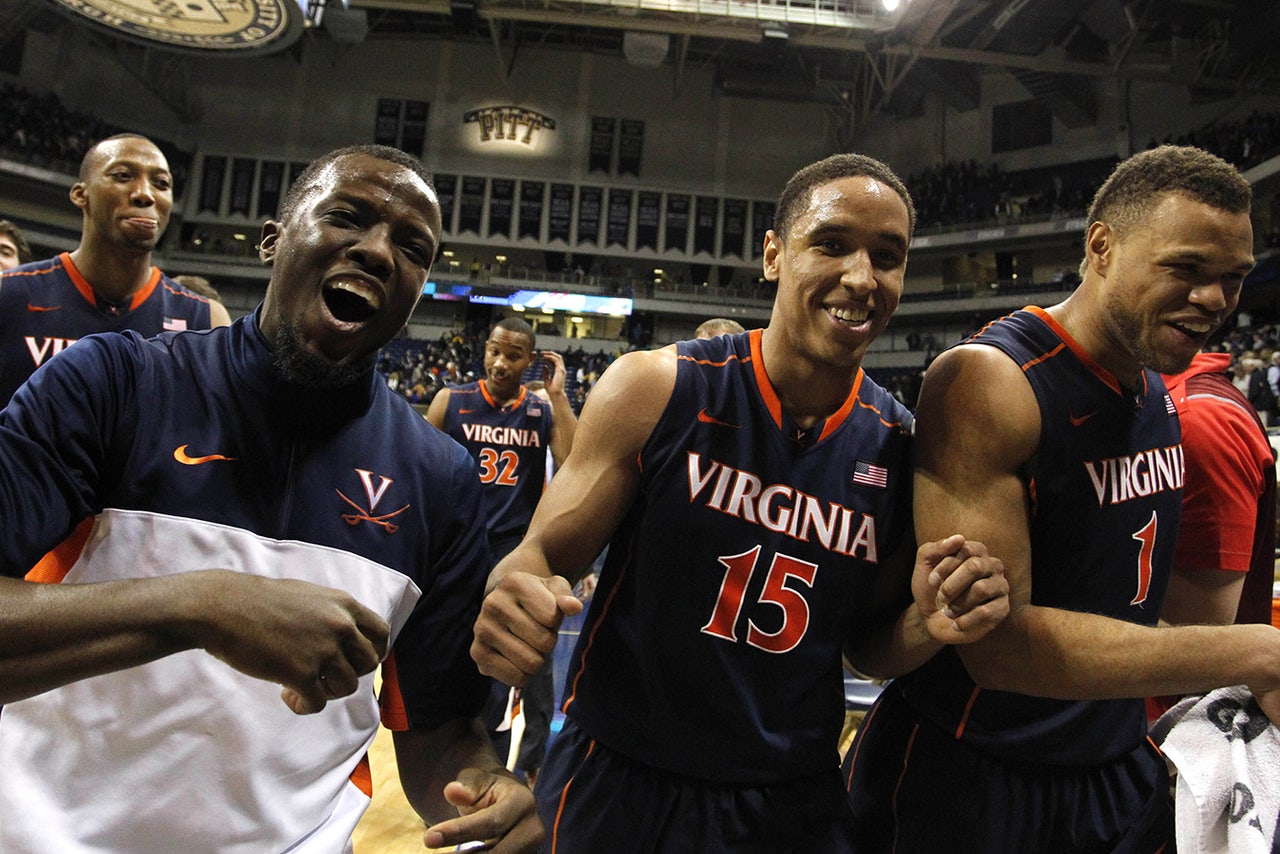 Oh, so you think the ACC is down this year, eh?
Well, then you must have missed the newest rankings, which feature four teams in the AP Top 25 (and climbing), as Virginia makes its debut this week. You also must have missed that fantastic game between Duke and Syracuse on Saturday (more on that later). The league has taken its lumps this year, but it'€™s clear the new members (well, two out of three, anyway) are well on their way to making this league the power many thought it could be when it was formed:
Malcolm Brogdon, Virginia: His point totals aren'€™t going to jump out at anyone -- 32 over two games -- but considering how slow-paced the Pitt game was played, his 16 points against the Panthers stand out even more. He shot 13-of-22 from the field (4-of-5 from three), adding 12 rebounds, 10 assists and five steals in 68 minutes. Pretty darned efficient. Oh, and he made the game-winner against Pittsburgh, if that counts for anything. (It does.)
Dez Wells, Maryland: In two games, Wells missed three shots and made 13. Pretty nice ratio there. Well, four total misses if you count free throws (although that would bring his makes up to 26). The Terps guard averaged 20 points, three rebounds, two assists and 2.5 steals in just 27 minutes per ame. Um, 40 points in 54 minutes? Insanity.
T.J. Warren, N.C. State: His numbers against North Carolina mostly came when it was too late, but the scoring machine averaged 25.5 points on nearly 60 percent shooting, including pouring in 30 in a close home win over FSU earlier last week. He also averaged 7.5 rebounds and three steals, if you need him. (And the answer is yes, N.C. State needs him.)
K.J. McDaniels, Clemson: It was just one game, but it was a nice bounce-back for McDaniels and the Tigers as they won at FSU. McDaniels was dominant: 26 points on 9-of-18 shooting, seven rebounds, three assists, a steal and three blocks. The four fouls and four turnovers are easy to overlook when you put up those kinds of numbers.
Ryan Anderson, Boston College: I'€™ll just leave this stat line here: 19.5 points a game, 66.7 percent shooting, seven rebound, two assists and three blocks in just 30.5 minutes over two games. The Eagles went 1-1 last week, but it was certainly not Anderson'€™s fault.
You have to have a separate set of awards for Duke and Syracuse players after last week. No, seriously. (These are intended with all due respect, of course, to Duke'€™s outstanding freshman Jabari Parker, who had 36 points this week in two games but took 35 shots to get there. The freshman is still great, but this says as much about the quality of play by some of his teammates -- and Syracuse's players -- as it does his shooting struggles.)
Andre Dawkins, Duke: In addition to basically winning the game at Pitt all on his own, going on a personal 11-3 run against the Panthers in a four-minute span to give Duke a 13-point lead, Dawkins had another 14 points at Syracuse (including some clutch baskets). He had a total of 34 points in 43 minutes in two games last week, making 10 of his 16 3-pointers. Good. Grief.
Amile Jefferson, Duke: Speaking of efficient scoring, Jefferson had a total of 28 points on 15 shots last week, adding 17 rebounds and seven assists. The Blue Devils' forward was 11-of-15 from the floor and 6-of-7 from the foul line, and he played a fantastic floor game against the Syracuse zone as well. If there'€™s a knock, it'€™s his nine fouls in two games (he fouled out against the Orange).
Jabari Parker, Duke: In spite of averaging more than either Dawkins or Jefferson (18 points per game), Parker just barely made the cut -- mostly because it took him 35 shots to get there. Still, he'€™s attacking the basket more and crashing the boards better (10 rebounds a game last week), and he played more minutes than either Dawkins or Jefferson. He still has a lot of work to do, but so do most freshmen, and he still makes plays that very few college basketball players at any age can make.
C.J. Fair, Syracuse: The Preseason ACC Player of the Year showed why he garnered the distinction this week. After a solid effort at Wake, he scored a career-high 28 points against the Blue Devils. In two games, he played every single minute (85!) and averaged 22.5 points on 16-of-34 shooting. But his game against Duke -- often making improbable shots, seemingly scoring at will -- was one of the best by an ACC player this year.
Tyler Ennis, Syracuse: The freshman point guard is the reason Syracuse is where it is today, and he was clutch in both games last week, averaging 16 points, 6.5 assists and 4.0 rebounds while playing 80 of 85 minutes. He was also 13-of-14 from the foul line, which is particularly where his "clutchness" comes in handy. He'€™s one you have to see to believe, but once you see him play, you quickly realize all the hype is well-earned for the poise-beyond-his-years frosh.
Jerami Grant, Syracuse: The versatile forward averaged 17 points and 12 rebounds on 52.6 percent shooting last week. He also made 14-of-19 free throws, and he took advantage when Duke's big men fouled out in regulation, putting up eight of his career-high 24 points.
Bear with me here: the Blue Devils went to Pitt -- a notoriously difficult envirnoment -- and handed the Panthers their third-worst home loss ever. And then they went to Syracuse and overcame a ton of foul trouble to improbably send the game to overtime. They overcame a lathered-up Syracuse crowd (a new college basketball attendance record, by the way) in the process. If there was any question about how good the new-and-improved Duke actually is, wonder no more.
No. 1 Syracuse over No. 11 Duke, 91-89 (OT): It was just a spectacular game from start to finish, and if you had no rooting interest, it was one that you never wanted to end. It was the start of yet another great ACC rivalry between two historical programs, and it was filled with non-stop drama: foul controversies, dunks, buzzer-beating 3-pointers, great plays being made all around. The fact that it ended somewhat controversially on a Rodney Hood dunk attempt (did he get fouled? did he not?) shouldn'€™t mar what was otherwise one of the best college basketball games in a long time. It felt like both teams deserved to win, but unfortunately, that'€™s not how this works.
After a very solid start in the non-conference, Florida State has now dropped three games in a row, two to teams it certainly could (and arguably should) beat in N.C. State and Clemson (at home). The Seminoles now have also lost senior guard Ian Miller for the foreseeable future, so what was recently a pretty solid NCAA Tournament team is now a team on the proverbial bubble.
This is somewhat unfair since Clemson played just once, thus no way for Filer to play his way out of this, but he played 15 minutes in the Tigers' win at Florida State and had zero points on 0-of-2 shooting, recording no other stats except four fouls and four turnovers.
It was a bad week for some ACC point guards, though. N.C. State's Cat Barber went 8-of-22 shooting in 57 minutes over two games, while FSU's Devon Bookert was 2-of-12 shooting with five assists and five turnovers. Even Duke's Quinn Cook wasn't immune: 5-of-19 shooting (2-of-11 from 3) in two games. Virginia Tech's Devin Wilson added 11 points on 3-of-11 shooting, five assists, six fouls and six turnovers in two games. Blah.
---