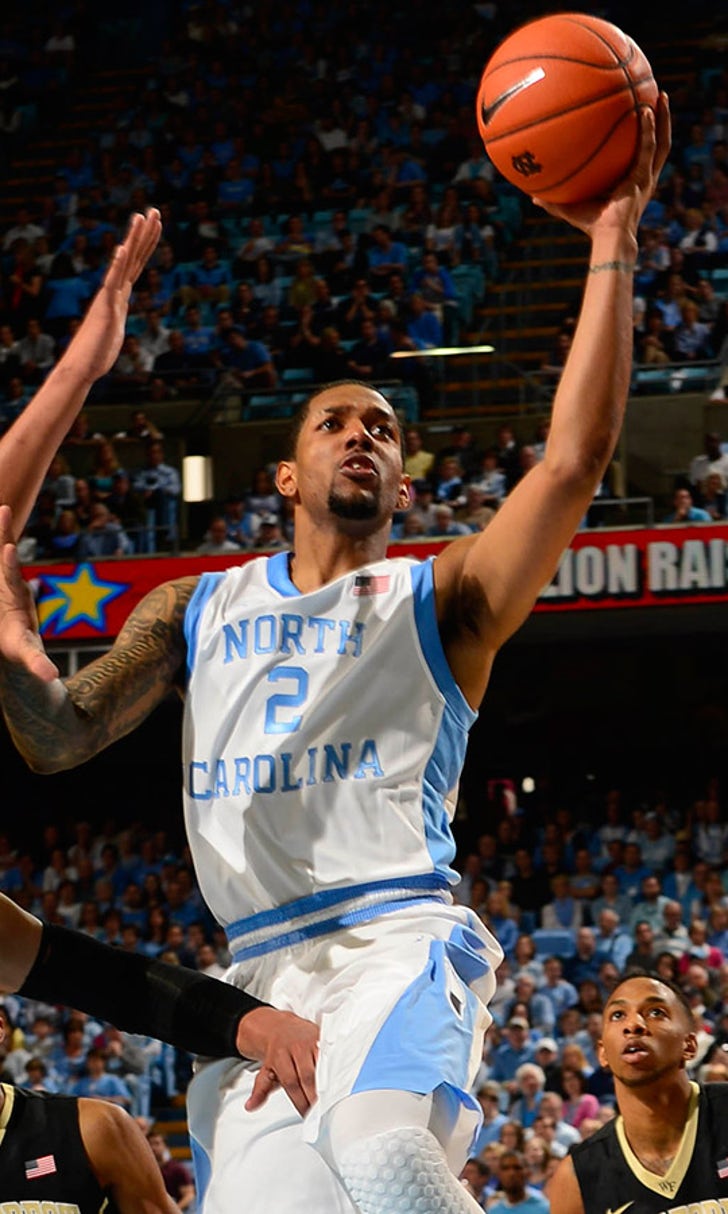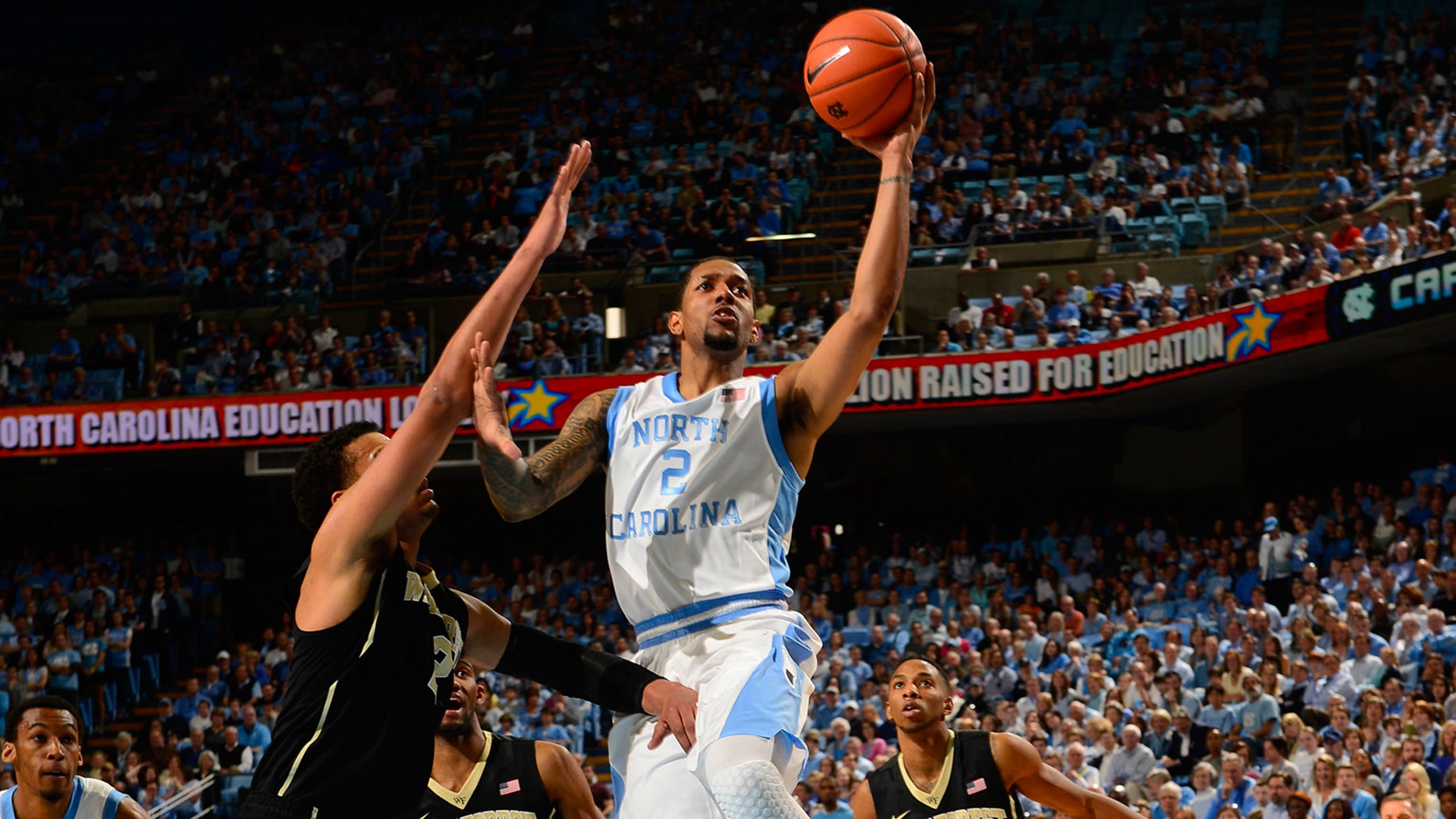 ACC Roundup: Boeheim gets meme treatment; Tar Heels stay hot
BY foxsports • February 24, 2014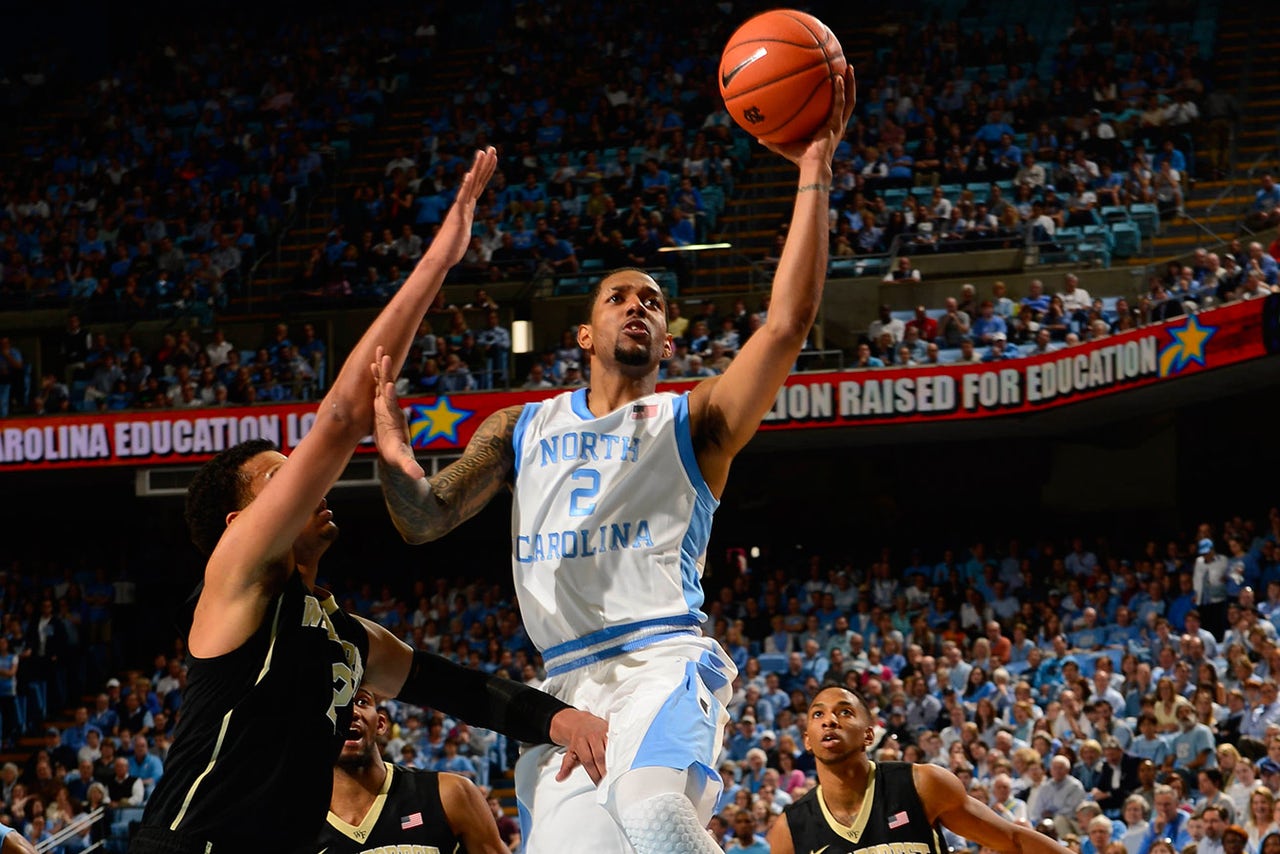 I think a lot of people predicted that Syracuse would not finish the season undefeated.
What they could not have predicted, however, is that the Orange would lose to Boston College. And then in a loss at Duke (which seemed reasonable), that Jim Boeheim would be ejected for the first time in his 38 years as a head coach in a regular-season game.
But hey, at least we got a series of Boeheim-related memes out of it.
With North Carolina streaking and Virginia in the driver's seat in the regular-season race, other things happened this week, too. It's just hard to remember them when we could all just be looking at Photshopped images of Boeheim.
For example ...
T.J. Warren, N.C. State
He just keeps making this list, doesn't he? In two games last week for the Wolfpack, Warren averaged 25.5 points on 55.6 percent shooting, adding 5.5 rebounds, an assist, 2.5 steals and 1.5 blocks. Warren didn't play a great game at Clemson, but he was still efficient and did all he could to keep his team in the game. In spite of how great a lot of players have been around this league on teams that are higher in the ACC standings, he certainly deserves as much consideration for ACC Player of the Year as anyone. He is as natural a scorer as there is in this league and he's literally doing it all for the Wolfpack, which is still on the proverbial NCAA tournament bubble.
Leslie McDonald/Marcus Paige, North Carolina
These two have to split a spot -- Paige was great in the second half of the three games this past week for UNC, while McDonald was brilliant throughout two of the three (and awful in one). After the Florida State game on Monday when McDonald was 1-of-8 shooting, he went 14-of-21 in the final two games, including 21 points against Duke on 9-of-12 shooting. Paige, meanwhile, averaged 15.3 points in three games and had 15 assists to five turnovers, hitting a lot of his shots in the second half of North Carolina's two closest games (the Seminoles and Duke). If UNC's perimeter guys play like this … well, the nine-game winning streak will likely continue.
Jabari Parker, Duke
The freshman went two out of three in terms of great games, but he still averaged 17.3 points in a three-game week for the Blue Devils on 55.8 percent shooting to go with 11.7 rebounds and 3.0 blocks. His defense was noticeably awful in the loss at UNC -- it was a veritable lay-up line of Tar Heels driving past Parker in the second half -- but he was much better against Syracuse. And he was a beast on the boards against the Orange, getting tough rebounds in traffic -- including the one below, where he basically had half of Syracuse's team to fight off for a put-back dunk. He's a grown man out there, and now that he's attacking the basket and getting what he wants instead of settling, it seems tough to think of a way to shut him down.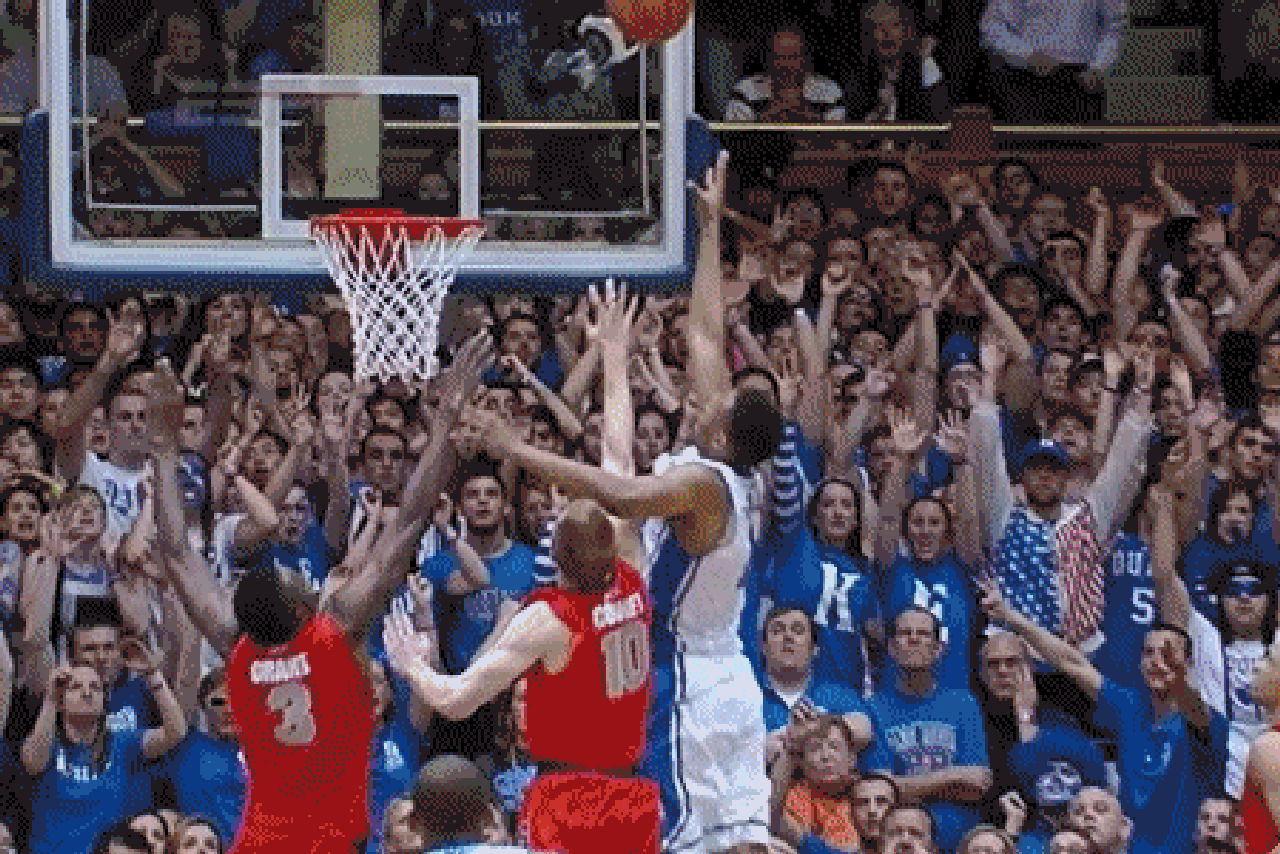 Rion Brown, Miami
Miami isn't going anywhere in the postseason, but Brown is doing all he can to make sure the Hurricanes compete hard in every game. And they did last week, getting two wins -- one of which was against a Boston College team coming off the Syracuse win. The senior averaged 21.5 points in just 33.5 minutes on 51.9 percent shooting, adding 8.0 rebounds and 3.5 assists.
Ian Miller, Florida State
Florida State split its two games this week, and it could have really used the home win over North Carolina. But a win at Pittsburgh on Sunday night at least puts the Seminoles back in the NCAA tournament conversation. And Miller was a huge reason why the Seminoles nearly went 2-0 -- he averaged 20.5 points on 42.9 percent shooting to go with 3.5 assists and just 1.5 turnovers. The injury-plagued senior is just a huge difference-maker for FSU when he's healthy enough to play, and they'll need him for this stretch run.
The "I See You Working" Team of the Week: Florida State
Yes, the Seminoles coughed up an early lead at home against North Carolina. But it's their only loss in their last three games after a brutal stretch where they lost five of six. Credit to them for getting things together when it looked like it was all falling apart. And now with three games left -- home against Georgia Tech, at lowly Boston College and hosting Syracuse -- if they win out, they're right back in the NCAA tournament picture with maybe just a little bit of work left to do in Greensboro.
ACC Win of the Week
North Carolina over No. 5 Duke, 74-66
The Tar Heels won their eighth in a row (they're at nine straight now) in an emotional, hard-fought defensive battle at home against their rival. Even as well as North Carolina had been playing during its winning streak, there were questions about how much it should be valued since most of the teams they played weren't all that great. But as we all know, Duke is, in fact, very good. And that, combined with the comeback win at FSU and the thrashing of Wake Forest on Saturday, shows that those wins over middling teams were far from a mirage. And as offensively challenged as UNC has been this year, for the Tar Heels to come back from an 11-point deficit against Duke's powerful offense is even more impressive.
Seriously, Boston College? You had beaten one Division-I team since Thanksgiving (Virginia Tech twice) and you hand Syracuse their first loss of the season? How are things like this even possible? Well, only in the land of #goacc do these things happen. And so congratulations Boston College, you did perhaps the most #goacc thing ever by beating the best team in the league in spite of coming in with six wins all year (five over Division-I teams). Well, now Boston College has seven wins. And the Eagles still have seven wins, because they built off of that shocking upset of Syracuse by ... wait for it ... going to a .500 Miami team and losing by 27 points.
Gross.
As one of the few Georgia Tech guards that don't shoot much (and I mean, very rarely -- like, he takes 4.7 percent of Georgia Tech's shots when he's on the floor), I can see why head coach Brian Gregory plays Heyward. He's usually steady, and not bad on defense. But in 42 minutes in two games last week, Heyward shot twice (missing both), got one rebound, had two assists -- oh, and six fouls and six turnovers. So not only are those empty possessions without shot attempts or other stats, but now you're hurting the team with turnovers and fouls. Oh, and Georgia Tech went 0-2 last week. As a point of contrast, his teammate Quinton Stephens played just 15 minutes and took six shots, making just one.
TIP-INS: It wasn't a great week for some ACC guards. N.C. State's Cat Barber played just 28 minutes in two games as sophomore Tyler Lewis is better against zones, and in those 28 minutes he was 1-of-6 shooting and had five assists, two fouls and two turnovers. His teammate Dez Lee wasn't much better in 39 minutes, shooting 2-of-12 from the floor with two assists and two fouls. … Wake's Madison Jones played 41 minutes in two games, was 1-of-5 from the floor (0-of-2 from the foul line) and had one assist to four turnovers (and five fouls). … Syracuse's Trevor Cooney didn't have a turner in 71 minutes of action in two games but was just 3-of-13 shooting for nine points. … FSU's Devon Bookert has struggled, and was 1-of-7 shooting with four assists to three turnovers in a total of 31 minutes last week.
---