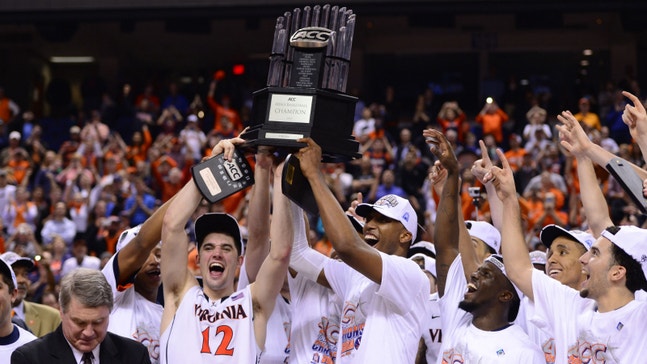 ACC hoops title game moved to Saturday night time slot
Published
May. 13, 2014 11:33 a.m. ET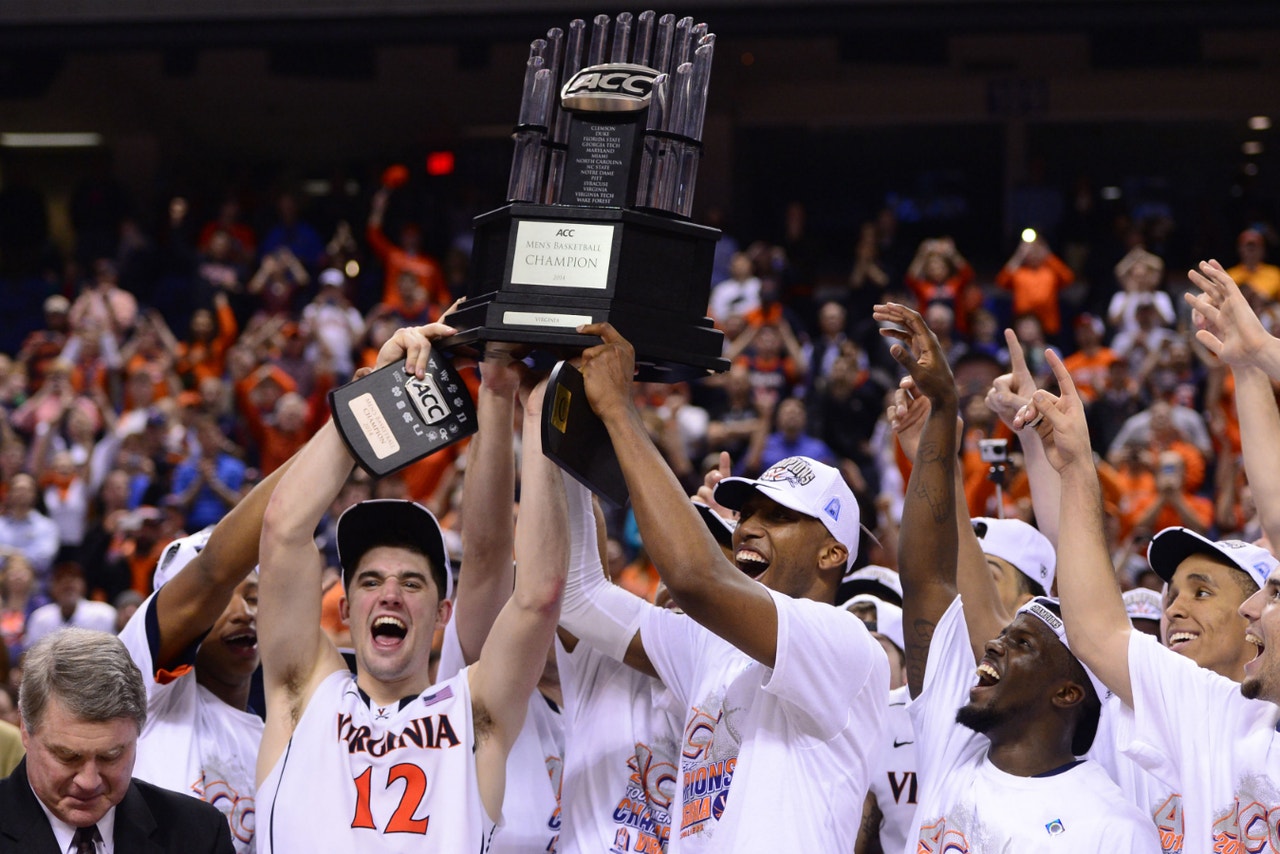 The ACC had long been a league that always prioritized tradition over change -- particularly with men's basketball.
But in the last decade or so, that has changed dramatically through both multiple rounds of conference expansion and various tweaks, including the location of the ACC tournament, which will be held in Brooklyn in 2017 and 2018.
The latest tweak: Beginning next year (in Greensboro), the ACC tournament will now be a Tuesday-through-Saturday event -- culminating with a primetime-slot championship game on Saturday.  
Last year's tournament was the first big format change, with the event accommodating three new members and beginning on a Wednesday.
The league's annual outings are being held this week in Amelia Island, Fla., and this announcement of the format change came "in conjunction" with those meetings, according to a release from the league.
The change was mutually agreed upon by the ACC and ESPN, which televises all 14 ACC tournament games. The championship game will now be Saturday at 8:30 p.m. EST. The games are also televised regionally by the ACC Network.
It's a big change, but it's certainly not unprecedented. The ACC actually held its first 28 title games on Saturday nights, and 27 were in primetime. But it hasn't happened since 1981; and so if you grew up on ACC basketball and are under 35 or so, you likely haven't experienced it.
"This is kind of a Back To The Future moment for our conference," ACC Commissioner John Swofford said in a statement.
"The Sunday championship game worked tremendously well for more than three decades, but I believe our schools, teams and our fans will be excited about crowning a champion on Saturday night. This will be a win-win for everyone involved -- players, coaches, fans -- and we greatly appreciate our television partners, ESPN and the ACC Network, working with us to make this happen."
This won't be the only round changing its time slot -- the semifinals will now be held on Friday  -- 7 and 9:30 p.m.
There probably won't be a lot of other basketball change coming out of these meetings, but this is a pretty significant one for a league seeking to expand its national profile.
A Saturday primetime title game is something that a number of other leagues have done quite successfully, including the former Big East.
So it's a logical move for the league. Traditionalists likely won't be fans of it, but that matters not in the constantly changing and evolving landscape of college athletics.
---