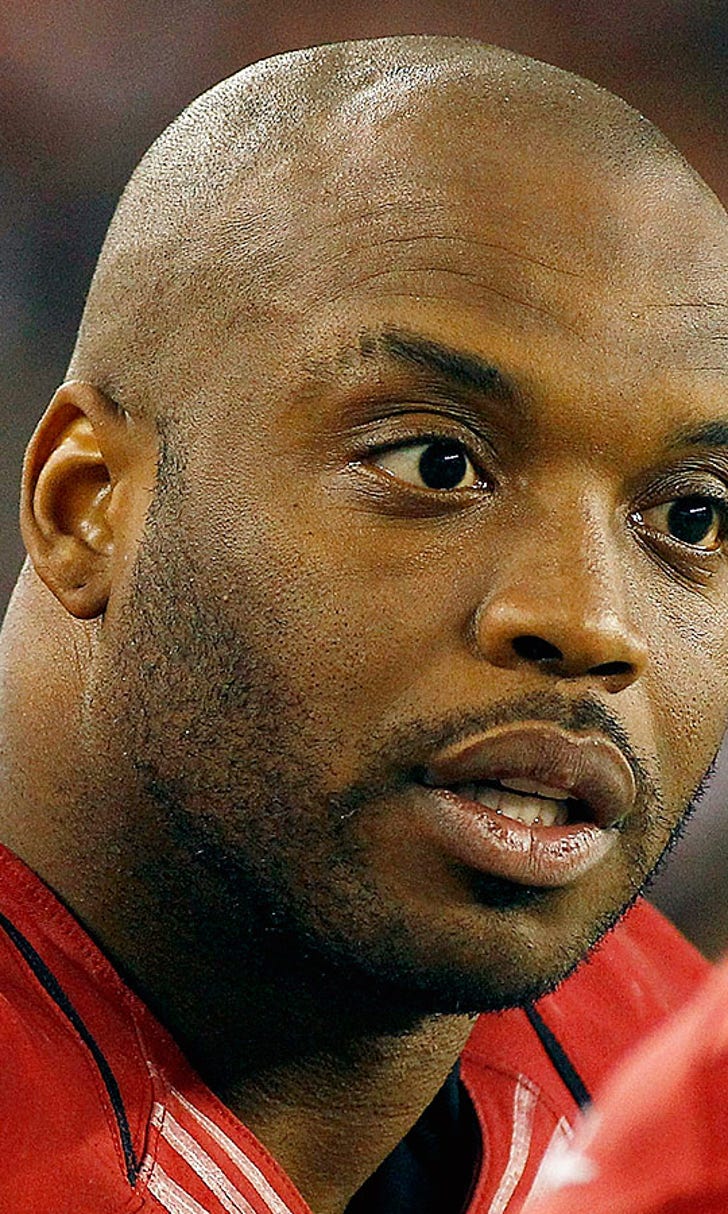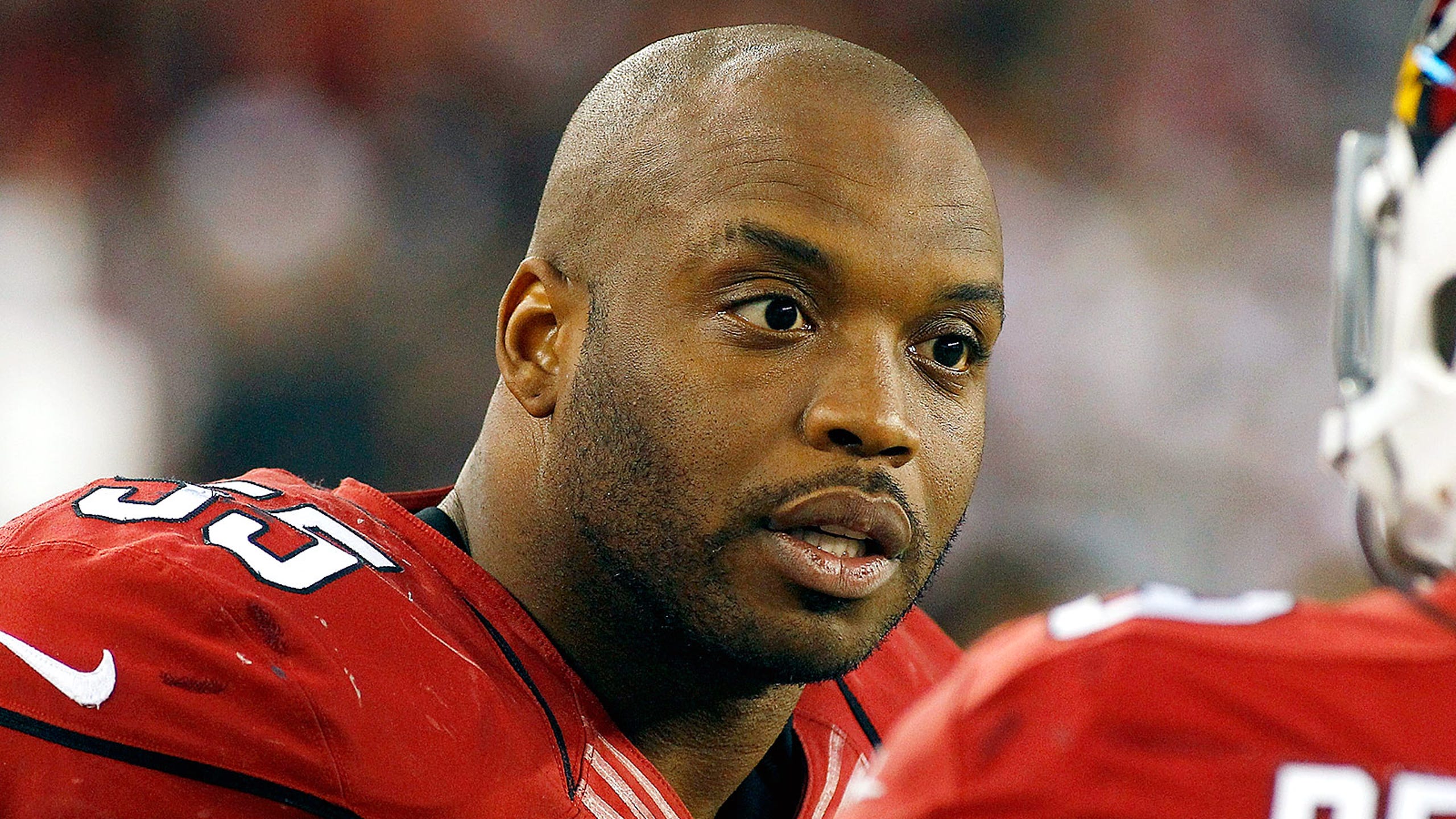 Abraham reports after 15 days away, downplays DUI arrest
BY foxsports • August 14, 2014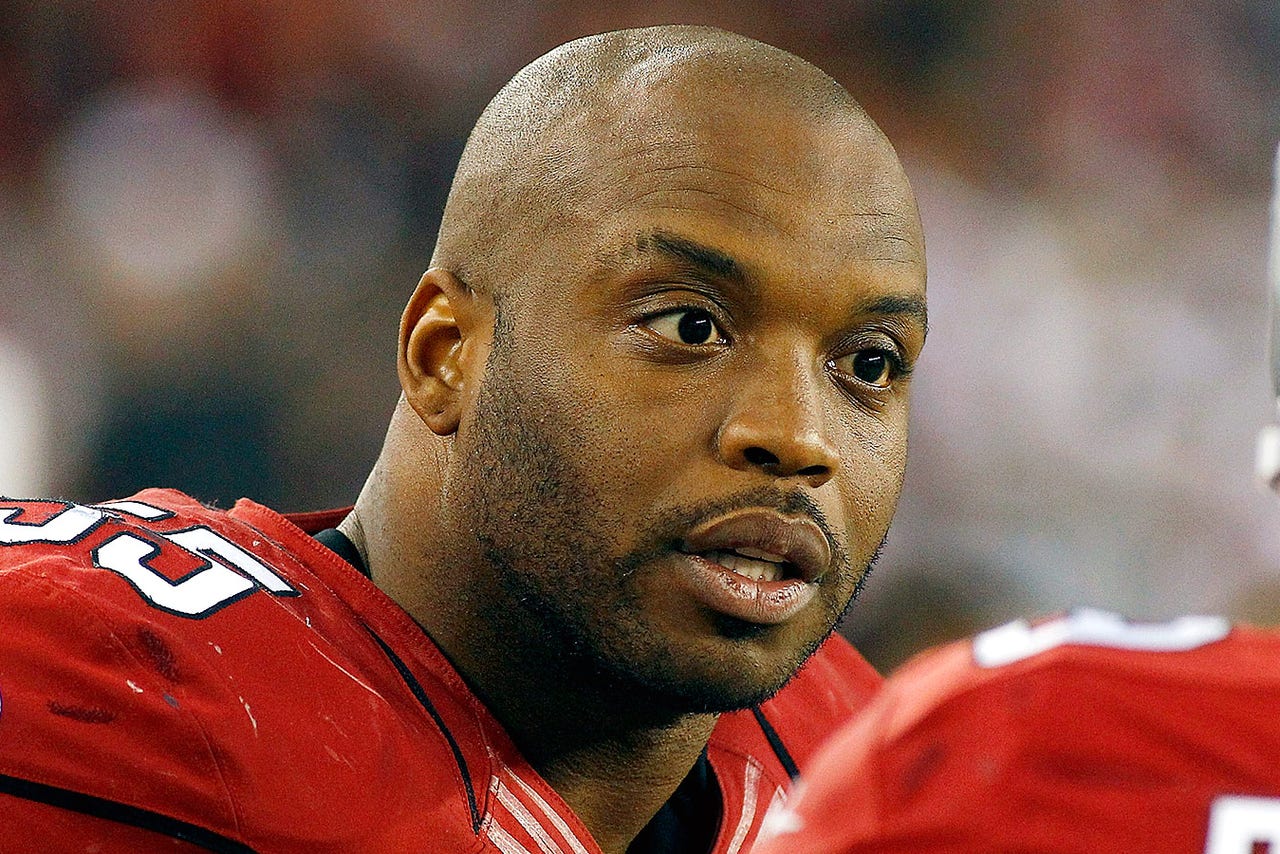 GLENDALE, Ariz. -- John Abraham didn't reveal many new details of his June 29 arrest and subsequent time away from Cardinals training camp when he addressed reporters on Thursday afternoon at University of Phoenix Stadium.
But he insisted the coverage of the event had been blown a bit out of proportion by the media.
"It's a situation I have to deal with, but it doesn't hurt me as much because I know I wasn't really wrong in the situation and I how I handled it," Abraham said. "Give us a few weeks, a couple months when the season's starting and nobody is going to be talking about this any more."
Abraham was arrested on June 29 and charged with multiple counts, including DUI. After refusing to take a Breathalyzer test, his license was suspended in Georgia. Details from the police report had Abraham asleep in his car in the southbound middle lane of Buford Highway in Brookhaven, Georgia. 
The arresting officer took several minutes to wake him while pounding on the doors and windows. When Abraham finally awoke, the officer said his breath smelled of alcohol, his speech was jumbled and slurred and he seemed confused.
Abraham did not comment on FOX Sports' 910 AM's Mike Jurecki's report that he recently spent time in a rehab center dealing with alcohol issues -- a revelation that was widely assumed when Abraham missed the first 15 days of camp practices and the first preseason game last Saturday against Houston. Nor did he fully explain why he was away.
"Just personal stuff," he said. "Most people think it was because of the DUI situation, which I think is going to be handled. It really wasn't as big as people think."
Opinions may differ on that, but Abraham is here, he took his physical, he spent time with strength and conditioning coach Buddy Morris and the training staff on Thursday, and coach Bruce Arians made it clear that the plan is for Abraham to assume his old role.
Eleven and half sacks forgive a lot.
"We'll just see what kind of conditions he is in and get him physically ready but yeah, he's going to be our starting Will linebacker. There's no doubt about that. He's never been out of those plans," Arians said. "The big thing is he's played so well against the run. He's always been rushing the passer, but he played so well against the run last year (that) he became an every-down player for us. It was out of necessity, but he did it and did a great job with it.
"We have the ability to rotate totally with a lot of people, but he will be, knock on wood, our starting Will linebacker, and he'll come off the field very seldom unless he taps out and is tired."
Abraham admitted he is in "no camp shape," even revealing that he actually gained weight "eating a lot of candy. Everybody said that out there: I look big as hell. I can't run like I want to."
But Arians said he isn't concerned about Abraham's ability to get ready for the season.
"We've got 21 (actually 25) days before we play. That's a long time," Arians said. "He showed up last year, the first day of training camp, and he got himself ready to play, so I have all the confidence in the world he'll be ready to play."
As for his off-field issues, Arians said Abraham still has the support of the team.
"We know what he had to go through; what he did to get back to here," Arians said. "We're all behind him."
Abraham's interview session came as the Cardinals were coming off the field after Thursday afternoon's practice. Several Cardinals greeted him, with defensive tackle Darnell Dockett ducking into the media scrum to give Abraham a hug.
"My mom had cancer; grandfather died. A lot of stuff hurt me more than this did," said Abraham, who added he never considered not coming back. "That would have been dumb as hell for me to do that. Football has given a lot to me; the Cardinals have given a lot to me.
"I've still got to get nine (actually eight and a half) sacks so I can (catch No. 5 all-time career leader Michael) Strahan. I can't do that sitting on the couch."
While he isn't in shape now, Abraham believes that the three-plus weeks afforded him are more than enough time to get ready to play.
"I've been doing this long enough that I don't need as much as a younger guy would need," he said. "I put the numbers up. They know when I get in football season I'm Football John."
Follow Craig Morgan on Twitter
---