Ability to compartmentalize keeping FSU afloat despite early deficits
November 17, 2014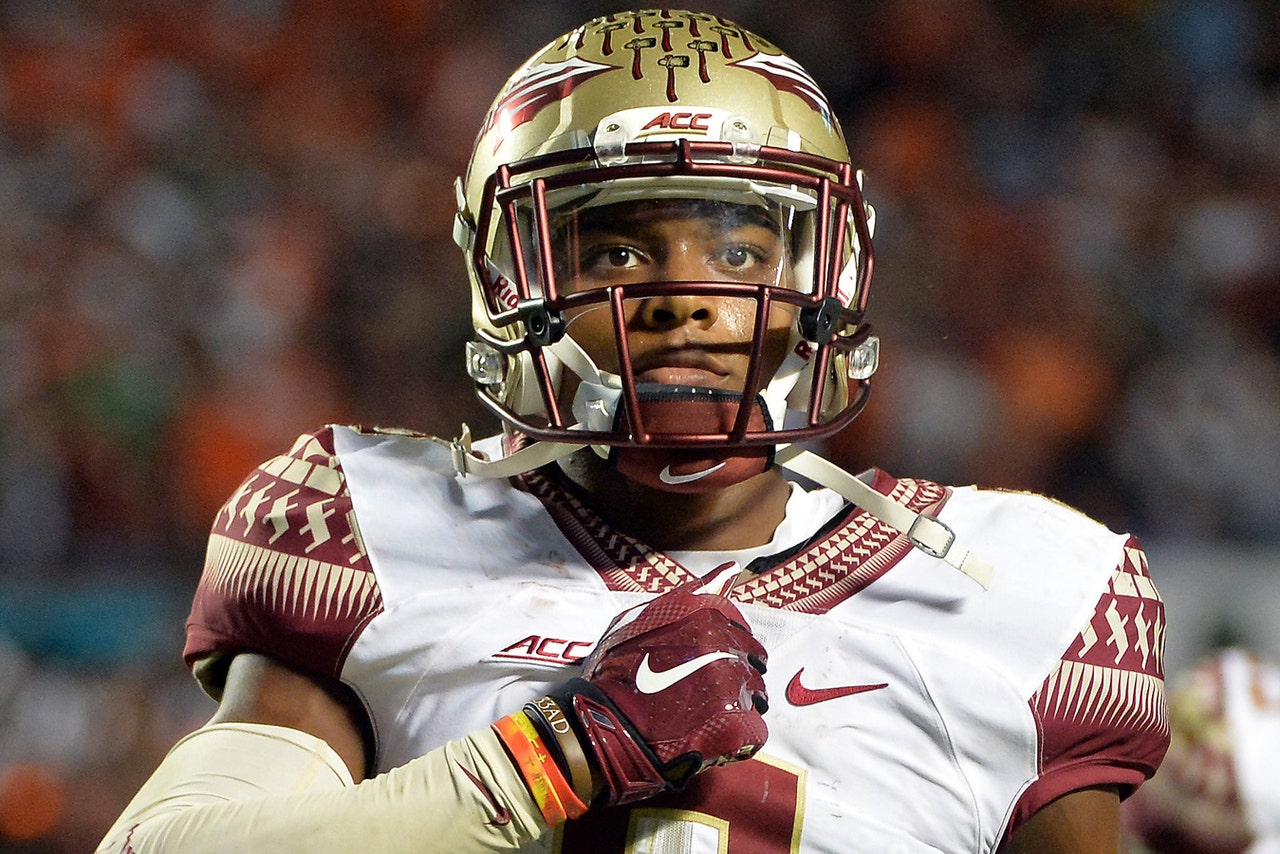 Call it luck, call it skill, call it whatever you want, the Florida State Seminoles are still undefeated after beating the Miami Hurricanes on Saturday night.
Trailing by 16 in the first half, Florida State crept slowly back into the game and eventually won 30-26. It marked the third time this season the Seminoles trailed by at least 15 and came back to win.
Understanding his team's recent approach to winning is unconventional, not to mention stressful, Jimbo Fisher addressed the Seminoles' slow starts.
"You never want to put yourself in those positions consistently, and you can't keep putting yourself there," Fisher said at his Monday press conference. "We might change things up at practice, set a tone and call plays differently or change up defenses.
"Last year, we always started fast and everybody would be like 'Well what happened in the second quarter and second half? You didn't finish.' There's always something we need to get better at. Good enough is never good enough."
Many teams around the nation might not have the mental fortitude or leadership to perform the way the Seminoles do week after week. Falling behind in games and then having to battle back is not easy, and Fisher shared why his team can continually do what many others cannot.
"It's a habit for them, they understand how to do it now," Fisher said. "They know how to compartmentalize, stay in the moment and not get rattled."
The Seminoles are led by quarterback Jameis Winston and senior wide receiver Rashad Greene, but their selflessness and guidance is what propels the Seminoles to their come-from-behind wins. Florida State players stay positive on the sidelines because they know they're never out of a game.
"No one individual believes they're the reason we win and no one individual believes they're the reason we don't play well," Fisher said. "They don't look for individual glory, they look for team unity. I think they understand that collectively, and that's why we're successful. They don't get down on each other, they just push each other."
Heading into this past weekend's games, Florida State was ranked No. 3 in the College Football Playoff rankings. New rankings will be released Tuesday -- and there will be a change at the top after No. 1 Mississippi State lost to Alabama -- but Fisher isn't yet concerned where his Seminoles wind up.
"Whether we're two or three or one, it doesn't matter," Fisher said. "We've got to go play and play well this week. If we move up, we move up. If we don't, it doesn't faze me."
---