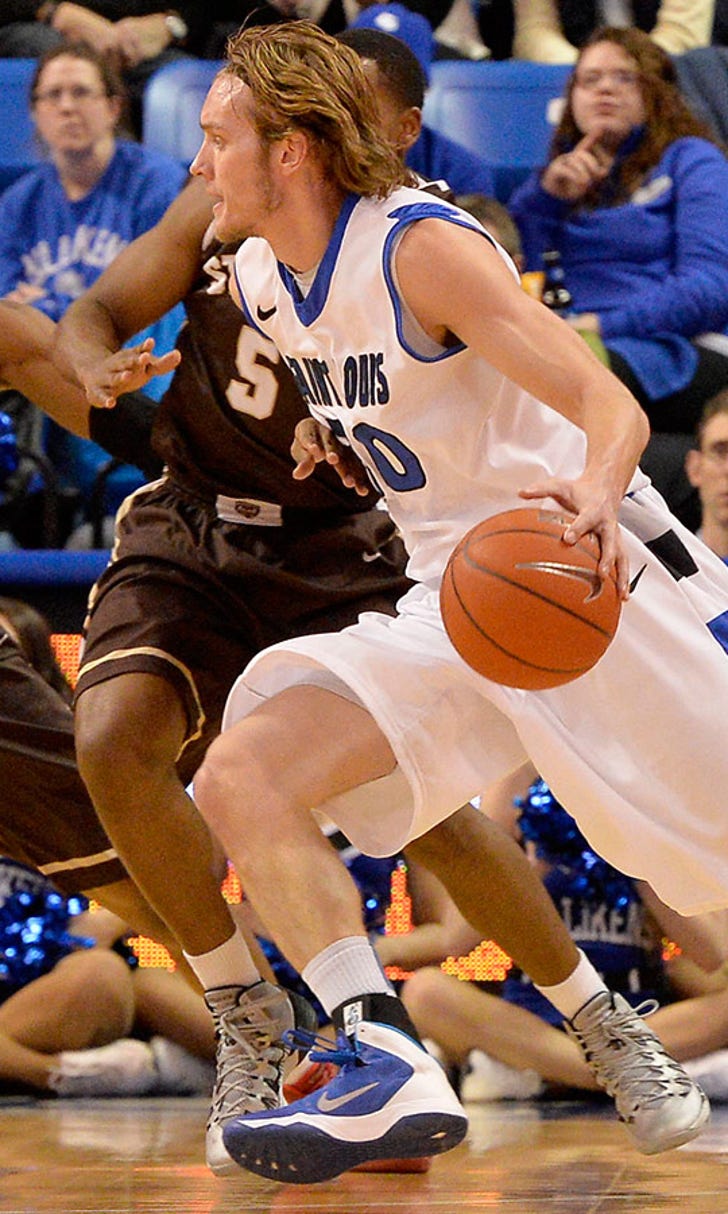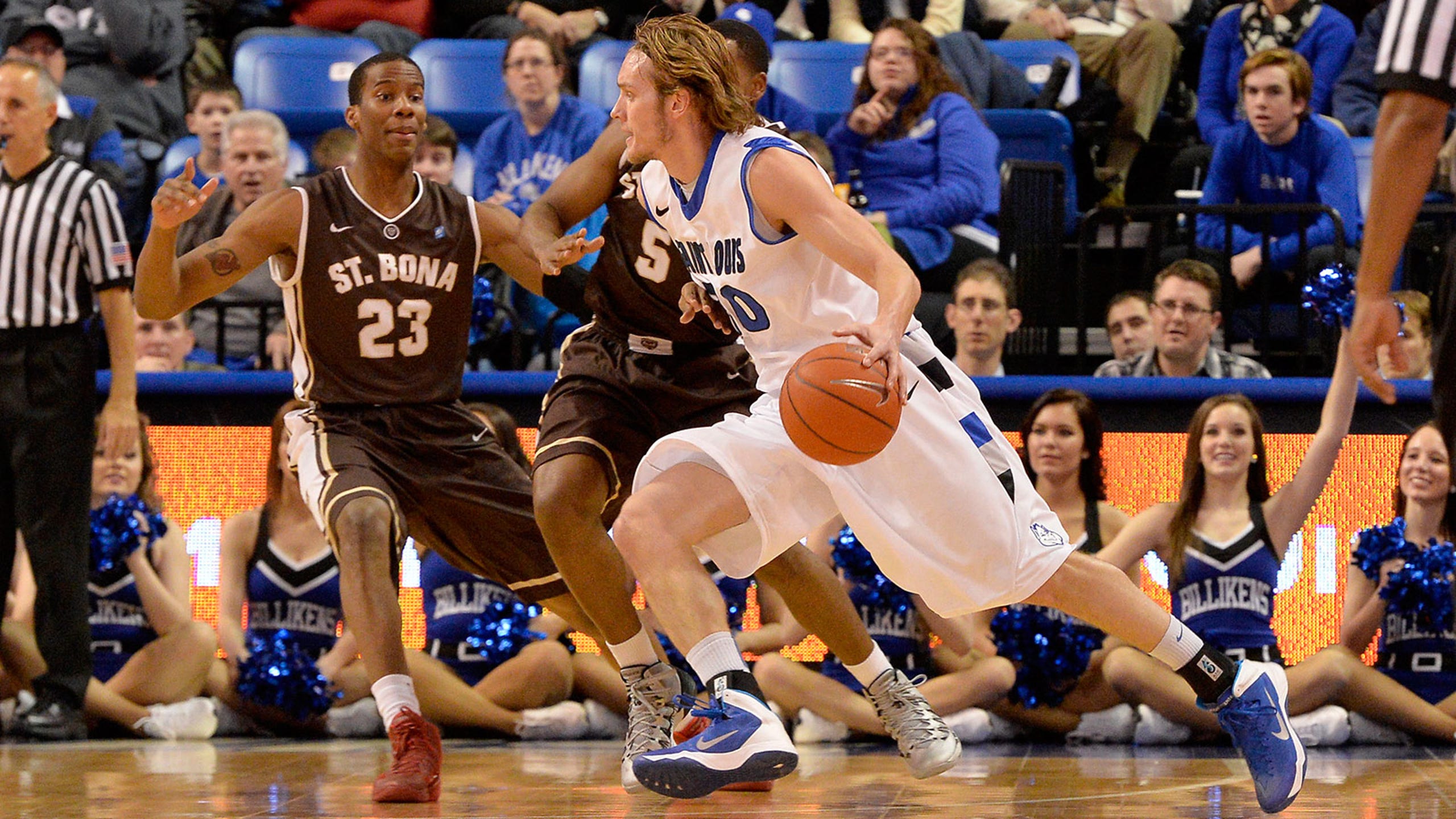 A win tonight over Richmond could have big payoff for SLU
BY foxsports • January 29, 2014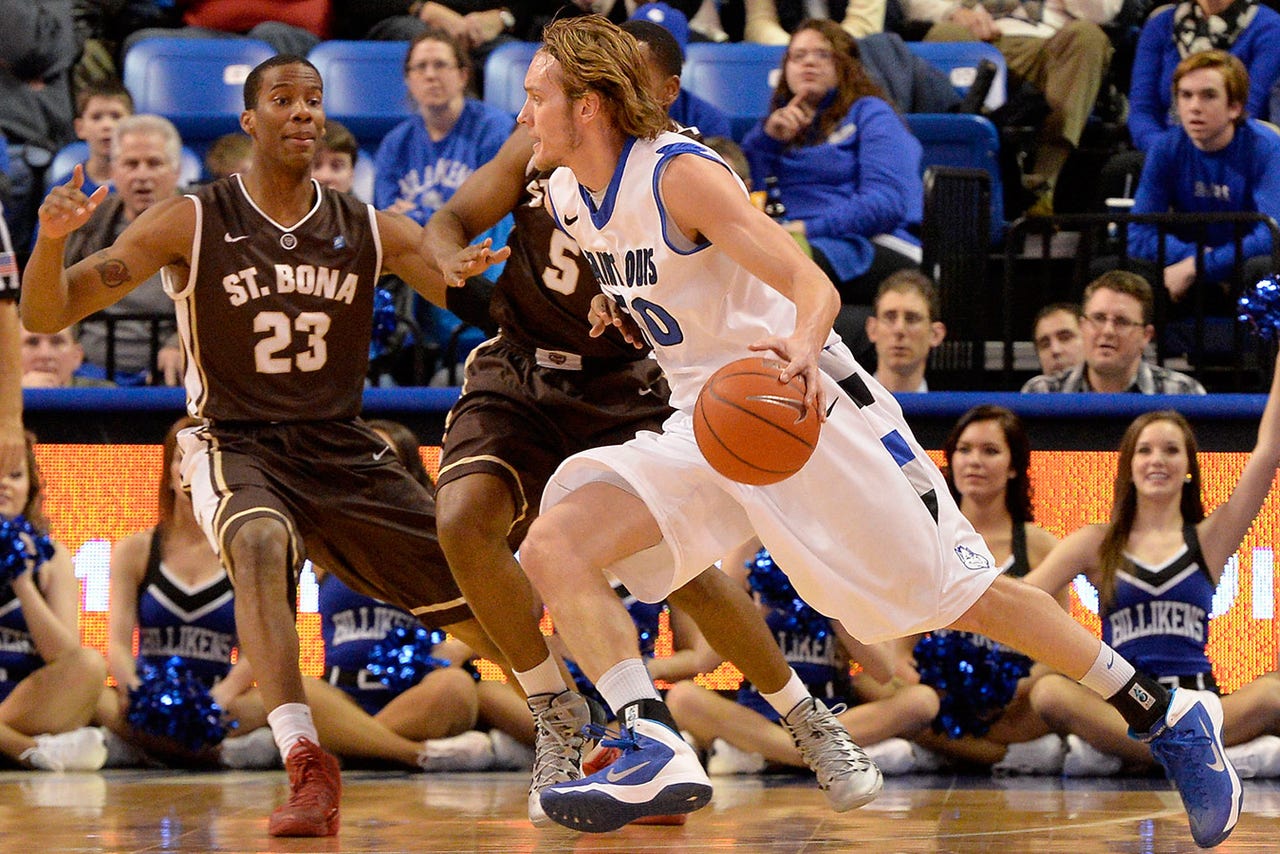 ST. LOUIS -- For the Saint Louis Billikens, this will be a game that could make the difference between a really good and a very special season.
Beat Richmond at Chaifetz Arena on Wednesday night and the first-place and 19th-ranked Billikens will continue to separate themselves from the rest of the Atlantic 10 and gain a little more notoriety on a national level.
"This is one of those teams that at the end of the year (if SLU wins), that's a good feather in our cap," senior forward Jake Barnett said.
But winning would do more than help the resume. Beating Richmond would show just how tough-minded are these Billkens. They not only are taking on a quality opponent, they are at that time of the season when complacency could make an appearance.
The Billikens are riding high, having won 12 in a row and beginning to attract a little attention outside of the conference. (ESPN, for one, talked them up last week.) Many a team has suffered a letdown in such a situation. Also, the game will be SLU's first in a week, and you never know how much rust will result from extra rest.
FOX Sports Midwest coverage of the Richmond-SLU game begins at 7 p.m. Wednesday.
Mostly, though, it's about the strength of the Spiders. Richmond will be one of the top visitors to play in Chaifetz Arena this season, after fourth-ranked Wichita State and, perhaps, VCU (Feb. 15) and/or George Washington (Feb. 22).
The Spiders are a solid 14-6, and four of their losses came on the road against power-conference teams -- Florida, North Carolina, Minnesota and Wake Forest. In Atlantic 10 play, the Spiders have been as good as any team except SLU. They knocked off then-No. 13 Massachusetts last week and have won four straight since losing their conference opener at St. Bonaventure.
Richmond doesn't make an ideal matchup for SLU, either. The Spiders are accomplished defensively, ranking second in the Atlantic 10 to SLU in opponents' scoring, field-goal percentage and 3-point percentage. The Spiders also feature the conference leader in blocked shots in 6-foot-9 Alonzo Nelson-Ododa. For all of SLU's strengths, shooting has not been one. The Billikens' 42.6 percent field-goal shooting in league play ranks 10th out of 13 teams.
Offensively, the Spiders pose a problem because they are the rare team to run the Princeton offense. Or, as SLU coach Jim Crews calls it, "the Princeton offense on steroids."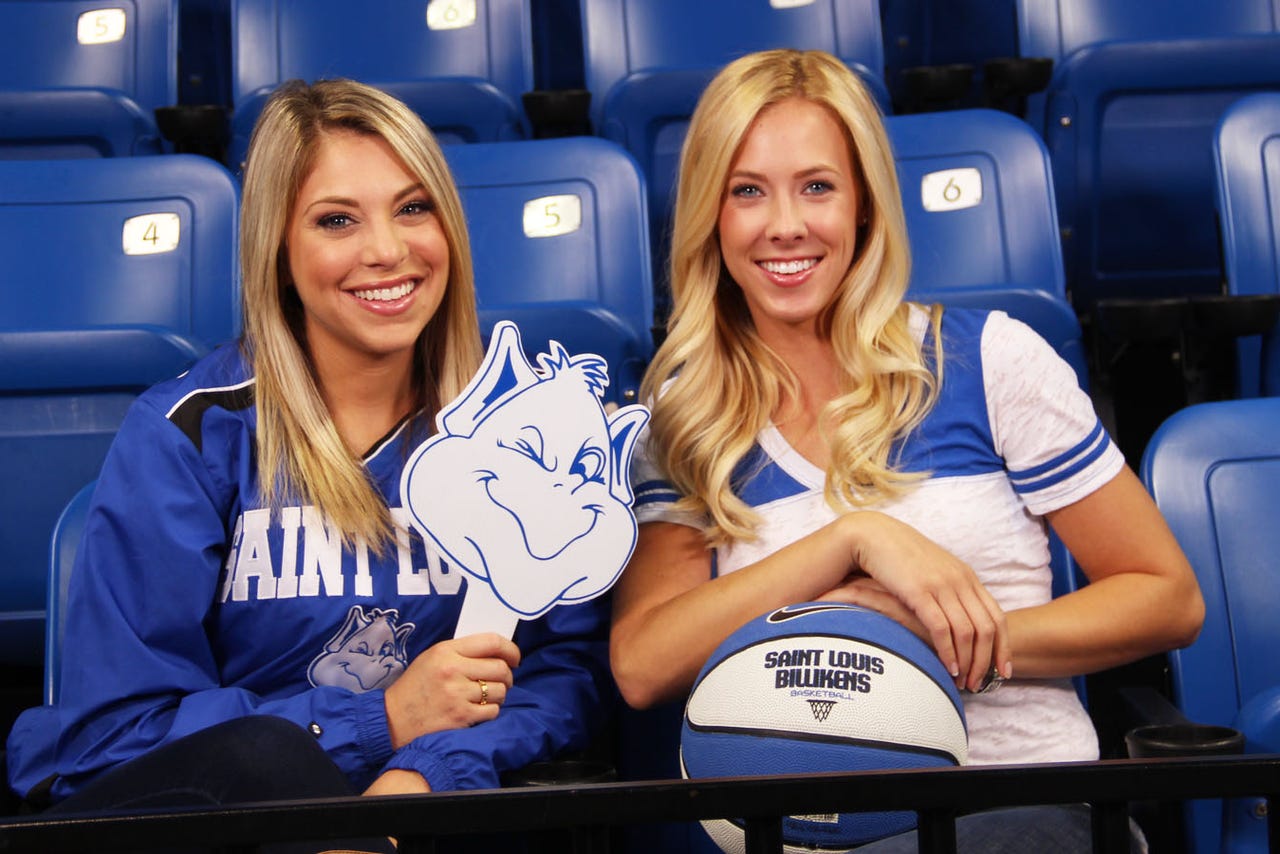 FOX SPORTS MIDWEST GIRLS: Read their bios, check out their upcoming appearances and view their photo galleries and videos.
What, exactly, does that mean? "The Princeton offense is normally looked at as a slow offense, but they run it with a lot of speed," said SLU's leading defender, Jordair Jett.
"It's not like they just pass, pass, pass like people might perceive," Crews added. "They drive the ball to the bucket. They're very, very aggressive, very quick."
Spiders guards Cedrick Lindsay and Kendall Anthony lead the way. Lindsay is averaging 18.5 points, second in the conference, with Anthony at 14.0. His 21 points led Richmond against UMass and helped him garner co-Player of the Week honors in the Atlantic 10.
The Billikens possess one ingredient that should help them guard against both complacency and the Spiders' read-based offense. That would be experience, of course. They have dealt with weekends without games so often they should not need long to regain their intensity.
Four of their five senior starters will be facing Richmond for the fourth time. The other, Barnett, was part of SLU's scout team when he was sitting out his transfer season three years ago and ran the Richmond offense in practice. He remembers one of SLU's assistant coaches jumping on him for not running it properly.
"I was like, 'Dude, this is really hard to learn,'" Barnett said. "Now it's been four years and I can call it. While you can't know everything, you know the general concepts."
He also knows a victory over the Spiders could go a long way in making this a special season.
You can follow Stan McNeal on Twitter at @stanmcneal or email him at stanmcneal@gmail.com.
---