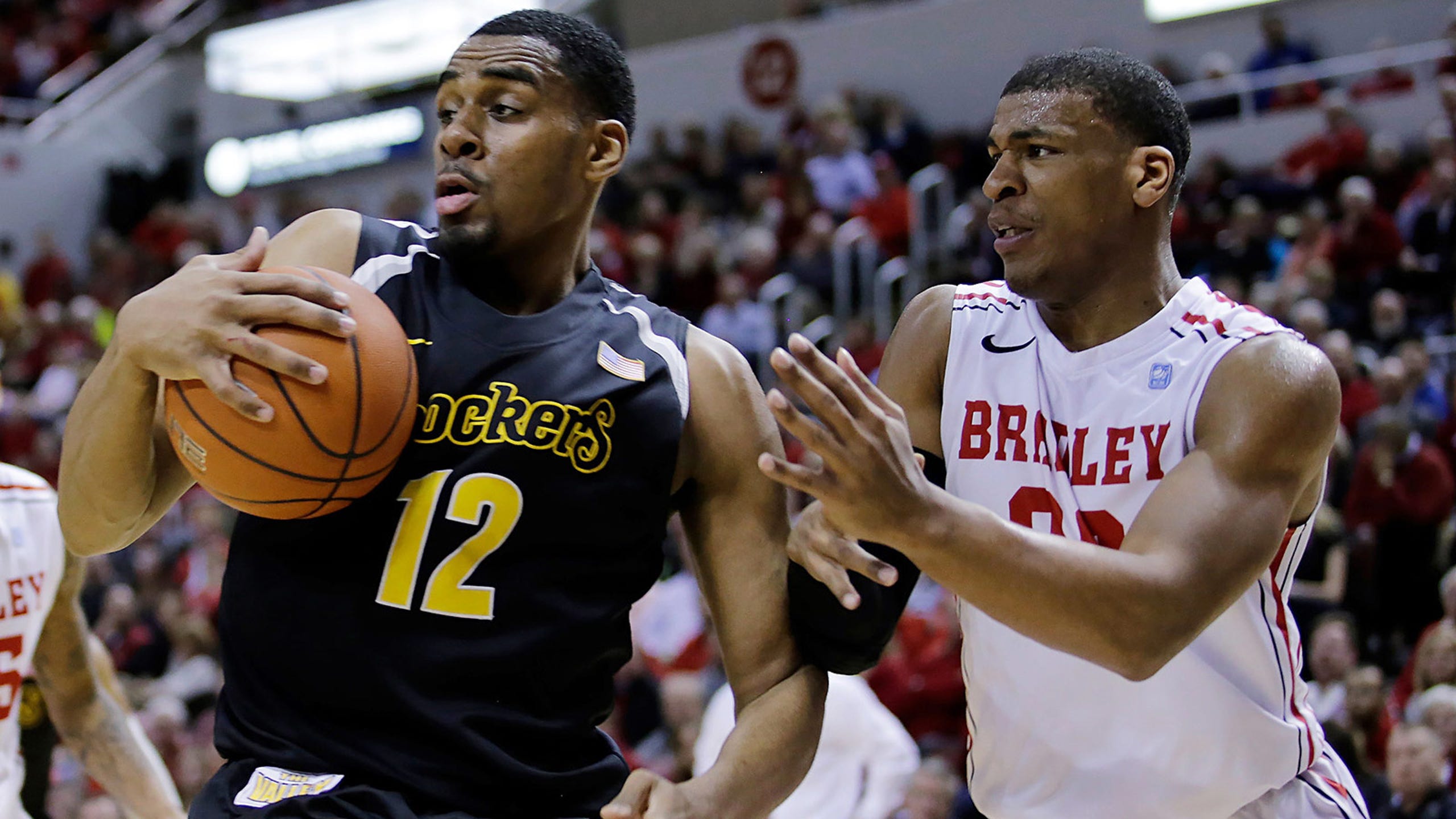 A weakness? Are you nuts? On an 'angry' team, the Shockers' big men are the angriest of all
BY foxsports • February 26, 2014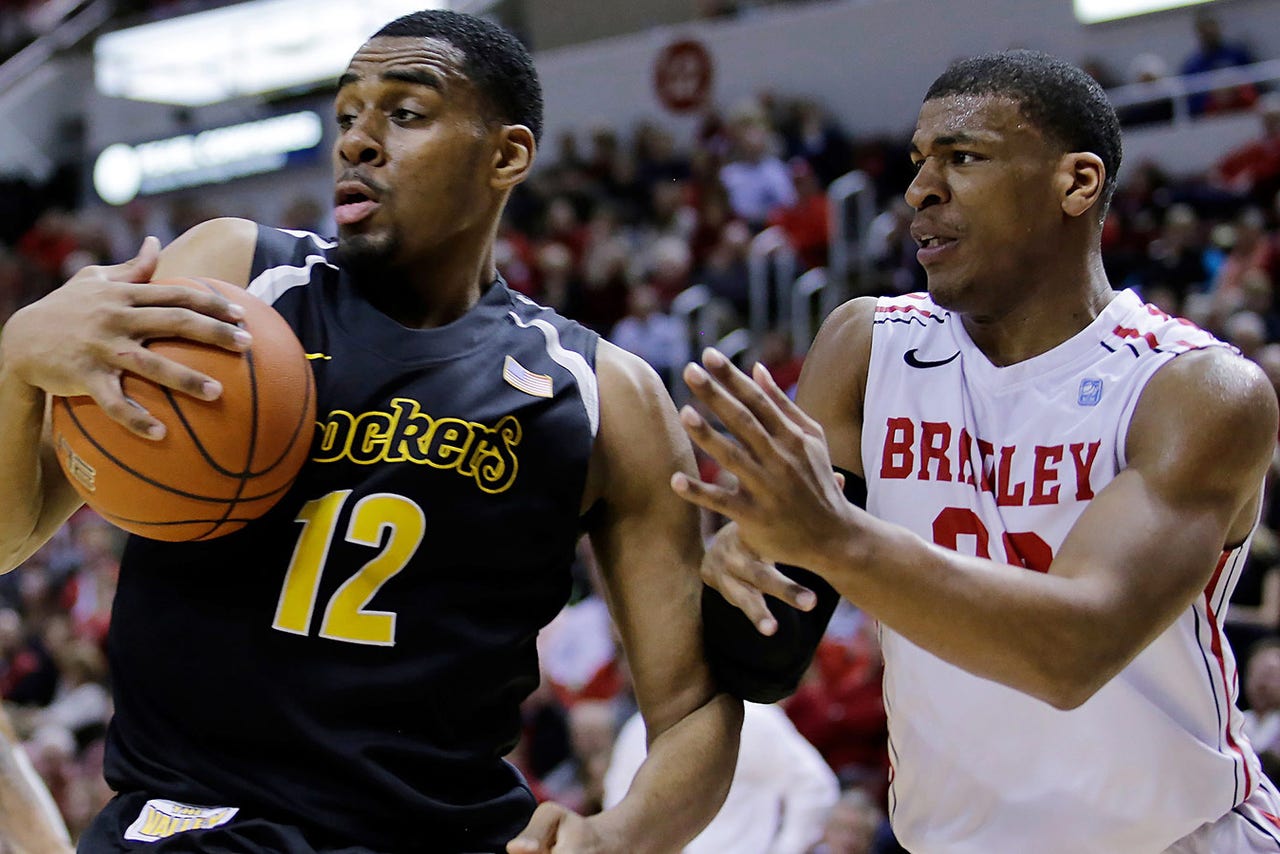 Shocker Myth No. 318: The Wichita State frontcourt is garbage, too small, and rife for exposure by the dog Billy Packer told you would hunt 'til sundown.
First, point by point:
No.
No.
Hell, no.
Look, when you're on a team with one of the best backcourts in the country and in the same state as the probable No. 1 and No. 2 picks in the NBA Draft, chances are, your finer points are going to get overlooked. Fred VanVleet, Ron Baker and Tekele Cotton get the headlines, Andrew Wiggins and Joel Embiid get the scouts. All of it deserved.
Although ...
The second-ranked Shockers went into Tuesday night ranked 27th nationally in block percentage (9.6 percent), just a hair behind Syracuse (9.9 percent) and within shouting distance of -- oh, lookie here, Kansas, at 16th overall (10.3 percent).
More cold, hard facts: According to Hoop-Math.com, as of Tuesday, Wichita ranked No. 25 in the country in lowest opponent field-goal percentage at the rim (51.6).
Kansas? No. 37 (52.7). Syracuse? No. 185 (58.9). Florida? No. 132 (57.2). Arizona? No. 293 (63.5).
And here's another groovy little stat that Hoop-Math.com keeps: Percentage of opponent shots at the rim that wind up blocked. Wichita State? No. 10 in the country (18.7 percent).
Kansas? No. 14 (17.5 percent). Syracuse? No. 13 (17.9). Florida? No. 250 (8.5). Arizona? No. 183 (10.6).
Those Shocker bigs can ball, too, kids.
Add Kadeem Colby (6-foot-9), Chadrack Lufile (6-9) and Darius Carter (6-7) up, and it probably still doesn't equal one Embiid. But what it does add up to is nights such as the one in Peoria on Tuesday, when the Shox's Three-headed Post Monster combined for a JoJo-esque 18 points, 11 boards and four blocks, quietly tying up the loose ends -- there weren't many -- of a 69-49 stomping of Bradley.
That victory moved coach Gregg Marshall's Invincibles to 30-0 (17-0 Missouri Valley) in a regular season that ends Saturday against Missouri State, when they attempt to become the first Division I team to record a perfect regular season since Saint Joseph's in 2004 and the first MVC team to post a perfect conference record since Bradley in 1986.
Wichita became the first Division I team to hit the 30-0 mark before the NCAA tourney since UNLV's 1990-91 squad. Those Runnin' Rebs featured "Grandmama" Larry Johnson and Stacey Augmon up front and Greg Anthony in the backcourt and danced all the way to the national semifinals, where they fell to Duke, 79-77.
So as the Shocker doubters get quieter, the wins get louder and the company gets better. Wichita lands on the cover of Sports Illustrated, with a mocking headline referring to the magazine's historic jinx, and then proceeds to go out and win the next three contests -- two of 'em on the road -- by an average margin of 21 points.
For Marshall's next trick, he walks into Wrigley Field with a billy goat in one arm and Steve Bartman in the other. After that, it's the cover of Madden.
Granted, the Braves (12-18, 7-10 MVC) are pretty good cannon fodder for a top-25 defensive club, about as good as the Valley can offer up. Bradley is a scrappy crew, but aside from Walt Lemon Jr. and Tyshon Pickett, it's a cringe-worthy bunch offensively; BU came into the tilt ranked 299th out of 351 Division I programs in terms of effective shooting percentage (46.5); Wichita had been ranked 105th (51.1).
And yet it's worth noting that the hosts actually shot better from outside the arc (4 for 14, 28.6 percent) than inside it (12 for 45, 26.7 percent) and had six shots swatted away by the Wichita defense that your office Bracketologist says isn't "big enough" to hang with the bluebloods.
Bradley grabbed 16 offensive rebounds and won the overall edge on the boards, 37-36. If Wichita plays angry, the Braves try angry.
But to paraphrase that noted Eastern philosopher Yoda, there is no try. Do, or do not.
The Shockers did.
Thirty down. One to go.
You can follow Sean Keeler on Twitter @seankeeler or email him at seanmkeeler@gmail.com.
---