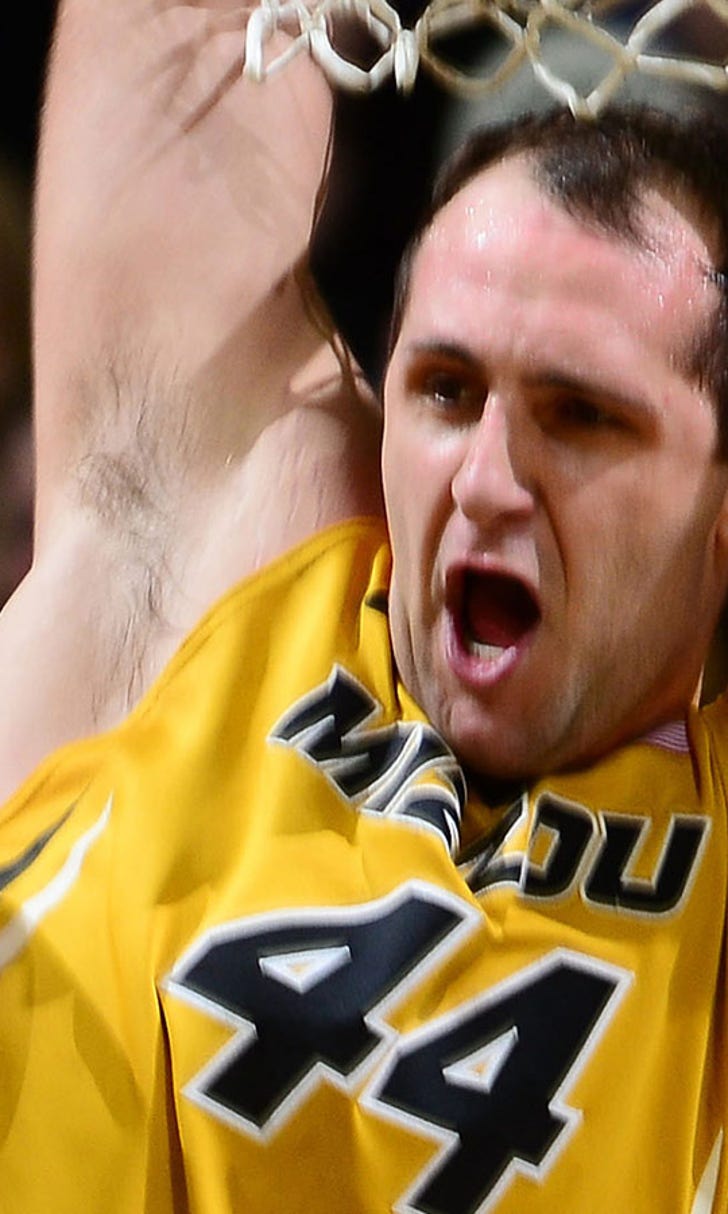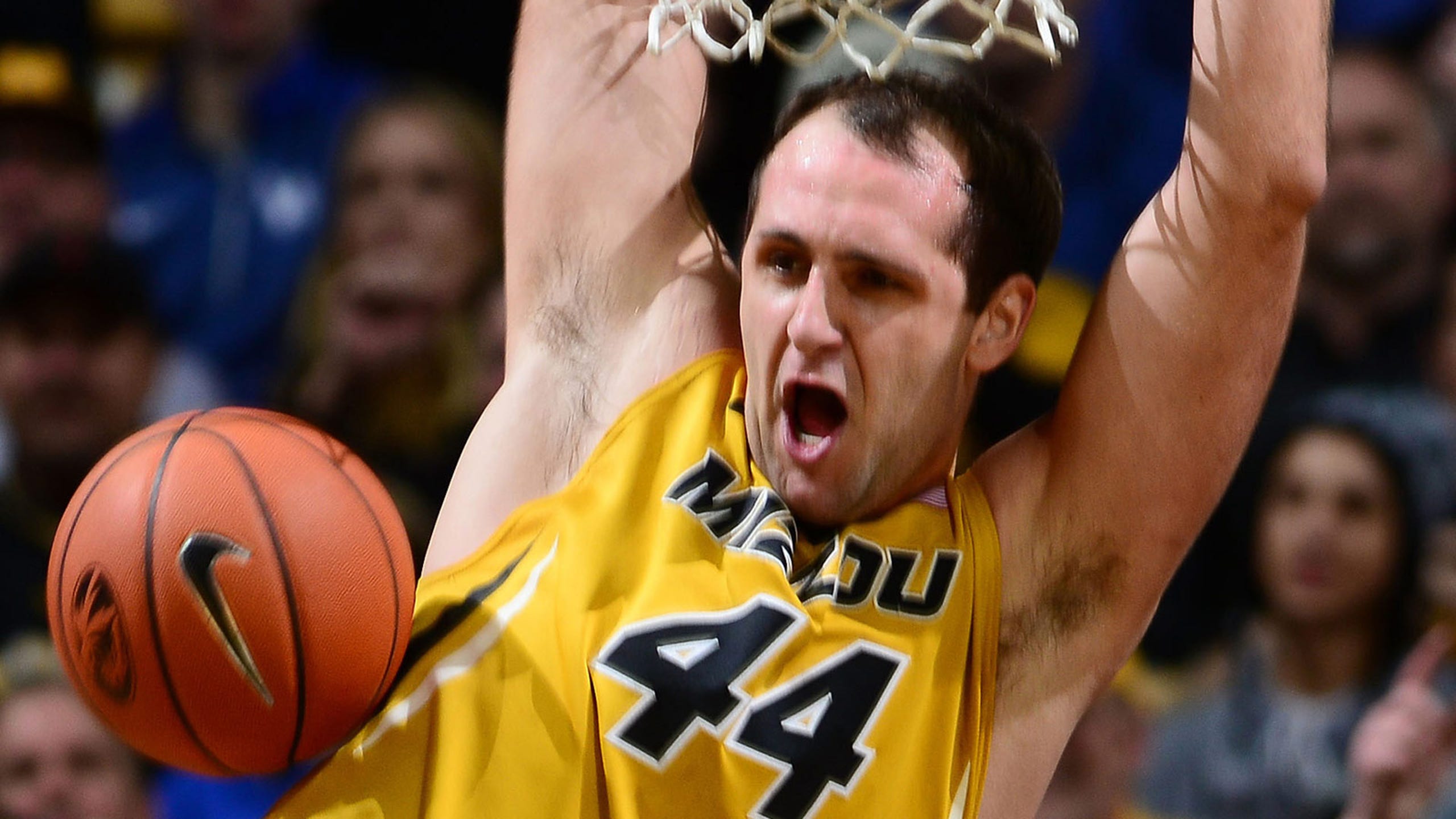 A Rosburg sighting! And if he keeps producing, it won't be the last
BY foxsports • January 30, 2015
COLUMBIA, Mo. -- Missouri junior forward Ryan Rosburg did not get lost on the way to the scorekeeper's table Thursday night. The way he'd been buried on the bench lately, though, you might have wondered.
Rosburg started 32 games last season and the first 11 this season but recently had been relegated to watching from the sideline with the emergence of senior center Keanau Post. In a just-completed six-game stretch, Rosburg played as many as five minutes in only one game and did not even get into two of them.
But with Post in foul trouble for most of Missouri's 69-53 loss to No. 1 Kentucky, Kim Anderson turned to Rosburg, the Tigers' only player besides Post with what the coach called a Kentucky-sized body. And Rosburg did not disappoint.
A 6-foot-10 wide body, Rosburg put his size to good use on both ends. He made all three of his shot attempts, including two dunks that came in traffic against Kentucky's imposing front line. On defense, he was able to bang with Kentucky's 6-11, 255-pound Karl-Anthony Towns more effectively than outmatched freshmen D'Angelo Allen and Jakeenan Gant. Unlike Post, who played only 12 minutes before fouling out, Rosburg was able to defend without getting whistled.
"I had to be ready," Rosburg said. "I hadn't been playing much but I knew I would get a chance sometime. Luckily, I made the most of it for the most part."
Oh, it's not like he came in and dominated against the Wildcats' triple towers and sparked the Tigers to end their losing streak, which has reached six games going into Saturday afternoon's home game against Ole Miss (13-7, 4-3). Rosburg basically did what he should be doing. He set hard-to-slip screens, rolled hard to the basket and when the ball came, he handled the pass and made a quick move to the basket. The crowd of 13,034 at Mizzou Arena erupted when he dunked over 7-footer Dakari Johnson.
Rosburg even made both of his free-throw attempts, no small feat for someone who came in shooting 18.5 percent (5 for 27). His overall performance should get him back in the Tigers' playing rotation. As Anderson has pointed out, Rosburg had not done anything wrong. The problem was, he had not done anything. Or very little. He was averaging 2.4 points and 3.0 rebounds, both off his averages of a year ago.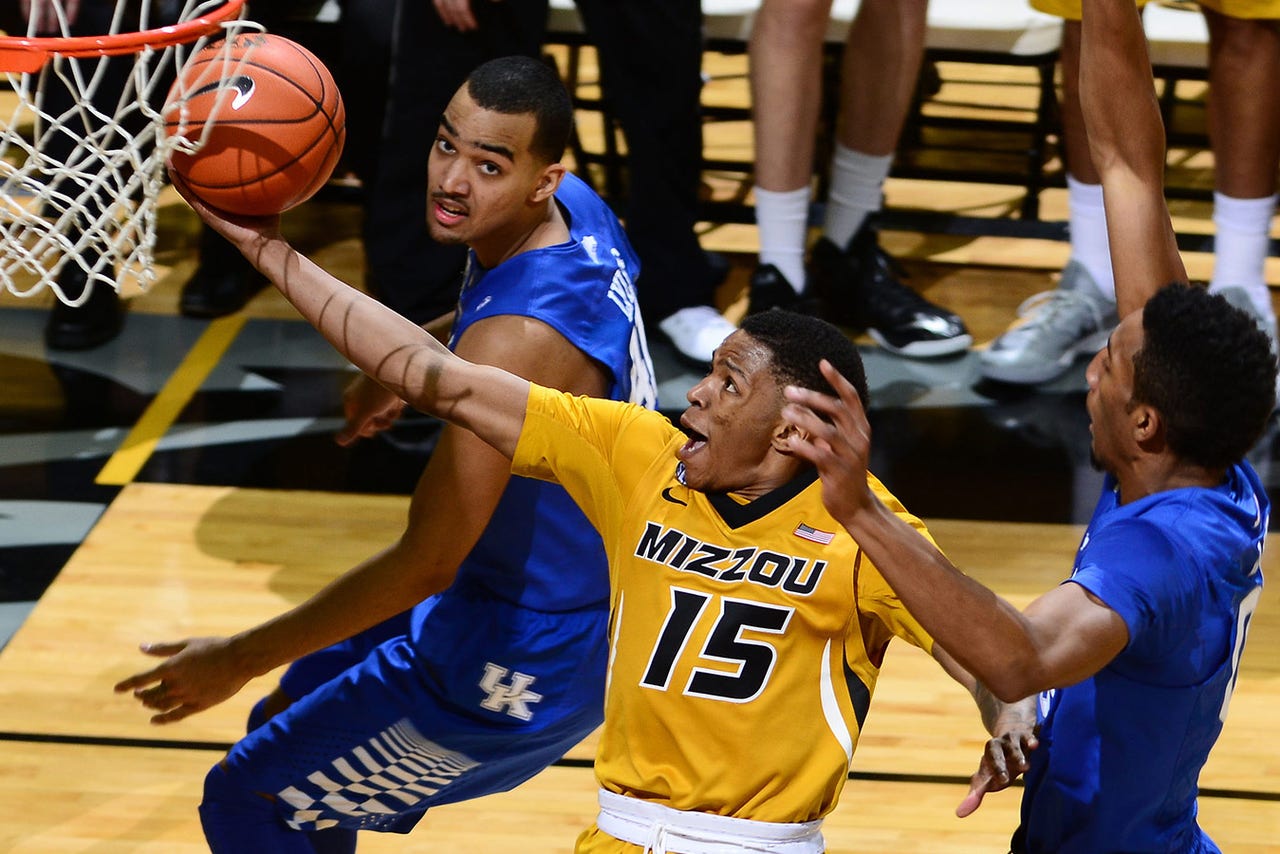 Watch the Ole Miss-Mizzou game at 3 p.m. Saturday on FOX Sports Midwest and FOX Sports Kansas City.
"You guys keep asking me why Ryan isn't playing. Well, Ryan gets to play now because he produced," Anderson said. "That's what I've been trying to emphasize in practices, and he's been practicing well. I had no hesitancy putting him in. I'm happy for him. I like Ryan. He produced, so I'm sure he'll get to play more on Saturday."
The Tigers' most productive players against Kentucky were ones with experience. Sophomore guard Wes Clark scored a career-high 19 points and also had four assists, four rebounds and three steals. Sophomore forward Johnathan Williams III finished with 10 points, though he scored only three after the half. The Tigers' freshmen, however, were overmatched by the Wildcats. The five who played combined for 10 of Missouri's 15 turnovers and only eight points, six by Gant.
"One thing that's been really hard is for some of the young guys to understand what they can do well and what they don't do well," Anderson said. "That has created some turnovers. Part of it is getting in a game and just getting frantic, not having anywhere to throw the ball. Part of it is maybe guys don't practice as hard as they need to.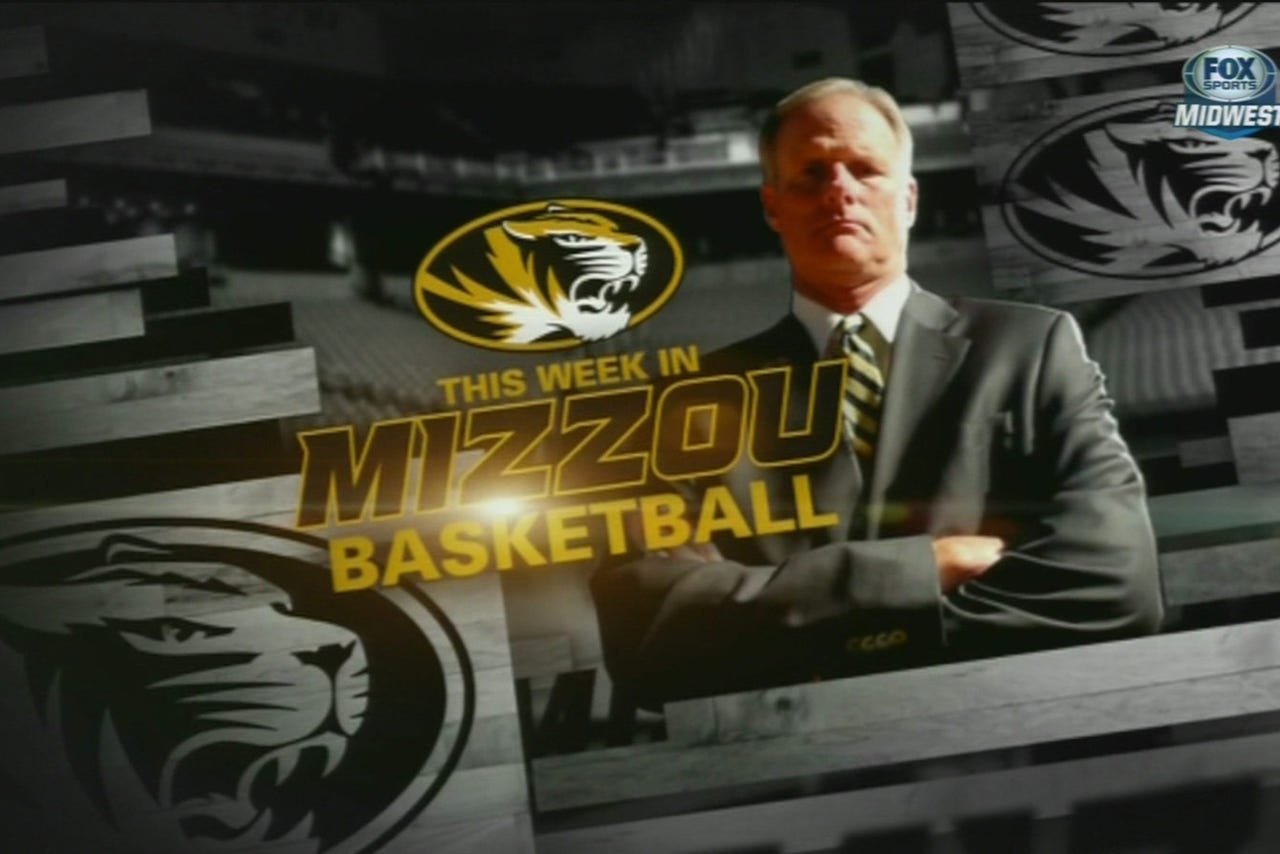 Watch This Week in Mizzou Basketball all season. Check your local listings for air times.
"When they get in a game, the No. 1 team in the country speeds you up. But that's youth. When you play Kentucky, it's overwhelming because they bring so many guys at you. You think you have one and then there's another one."
The Tigers don't have to face Kentucky again this season -- and not again at home for two seasons -- but ending their losing streak remains a formidable task in an improved SEC. Their next opponent, Ole Miss, took Kentucky into overtime and is coming off a 13-point second-half comeback victory over Mississippi State and a one-point victory over Florida. A trip to Alabama and a home game against Texas A&M loom next week.
"I haven't found any teams that aren't tough on our schedule," Anderson said. "But you have to keep going. Losing is hard. We need something good to happen because you want to see the fruits of your labor."
Well, at least they got something pretty good out of Rosburg against Kentucky.
You can follow Stan McNeal on Twitter at @StanMcNeal or email him at stanmcneal@gmail.com.
---