National Hockey League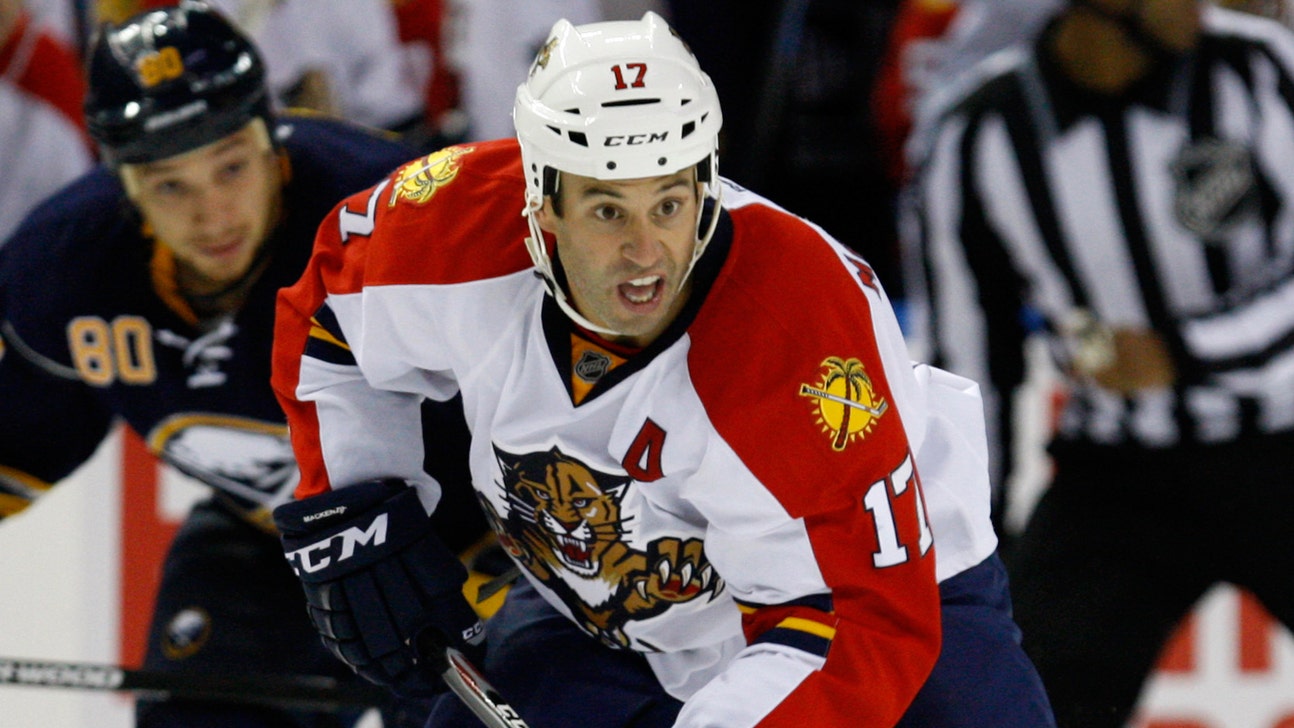 National Hockey League
A perennial rebuilder, Derek MacKenzie excited for chance to help turn around Panthers
Published
Oct. 24, 2014 11:00 a.m. ET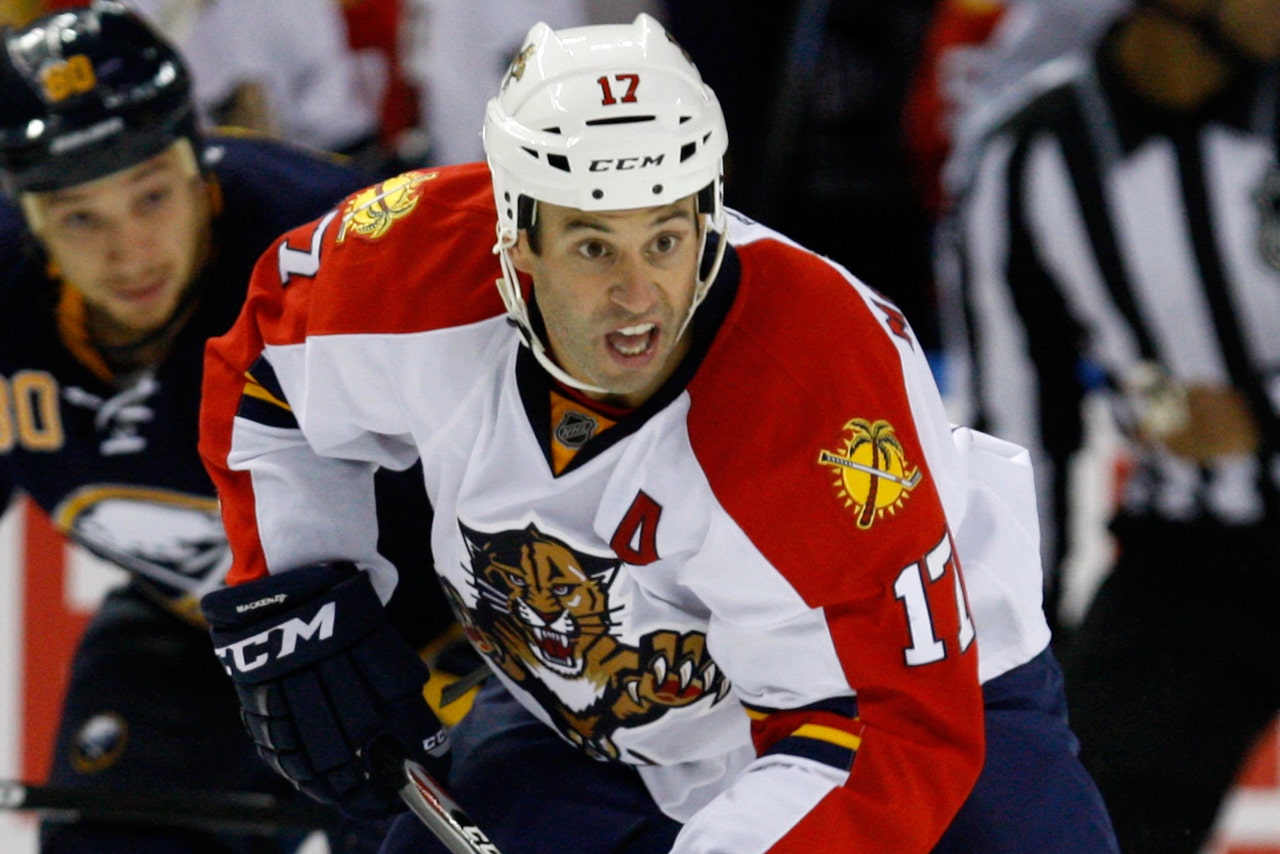 Derek MacKenzie has been down this road before.
A fixture on perennial rebuilders throughout his 10-plus years in the NHL, the veteran center has made a living playing on the fourth line with up-and-coming organizations.
Now, as the 33-year-old begins the next chapter of his career with the Florida Panthers, MacKenzie is once again excited to be a part of what he considers to be the next great team.
"As I get older I seem to really like working with the young guys," said MacKenzie, who signed a three-year-, $3.9 million deal with the Panthers on July 1. "More often times than not it turns out teams in these situations are teams that have a lot of young talent and young guys.
"I think it was more coincidence than anything that it worked out this way again. Like I said, it's definitely fun to be a part of something you can feel changing."
Unlike fellow newcomers Wilie Mitchell and Dave Bolland, MacKenzie comes to South Florida having been to the playoffs just once in his career. He's never hoisted the Stanley Cup and can't be described as having a winning pedigree.
Still, MacKenzie's work with young players and his familiarity with the rebuilding process caught the eye of general manager Dale Tallon this summer and even earned him a leadership role as one of the team's alternate captains this season.
"Being named one of the alternate captains, especially under Willie (Mitchell) is something I don't take lightly," said MacKenzie, who last served as a captain during his days with the Chicago Wolves of the American Hockey League. "In a lot of ways I certainly didn't expect that to happen. We've got a lot of guys in here that could be wearing that 'A' but I'm trying to do the best I can."
While it's still too early to tell just what kind of team the Panthers will be this season, the changes ushered in by MacKenzie and the rest of the team's offseason additions is already being felt throughout the lineup.
Through six games this season, the defense is allowing a meager 2.17 goals per game and looking notably better than the unit that finished 29th in the league last season.
Motivated by wins and losses rather than personal glory and accolades, the play of MacKenzie and his linemates, Shawn Thornton and Tomas Kopecky, has been integral to this sudden turnaround.
"I think we've talked about that as a line," said MacKenzie, who leads all Panther forwards in shorthanded ice time. "It's never a matter of playing our game and trying to get promoted.
"For us, the fourth line is where we want to be and we just want to be the best fourth line. As far as what we take pride in, it's trying to be one of the best fourth lines in the league."
Coming from one of the league's best fourth-line units in Boston, Thornton, the team's premier enforcer and go-to fighter, knows exactly the kind of effect their play can have on the team.
"We've played that role for a long time," said Thornton, who signed a two-year deal with the Panthers on July 1. "We've accepted that role and embraced it. I'm happy to be playing with those guys. It's pretty simple hockey for us."
While the fourth line as a whole has been exceptional for the Panthers thus far, MacKenzie's individual contributions have already been above and beyond what the team could have expected.
In the early goings of this season, MacKenzie has notched one goal and an assist while leading the team with 24 hits and a 50.7-percent success rate in the face-off circle.
Often called upon by coach Gerard Gallant when the team finds themselves in dire straits, MacKenzie has also been somewhat of a secret weapon for the Panthers.
When the team was down 5-0 in their home opener against the New Jersey Devils, MacKenzie netted a rare power play goal for to stop the bleeding.
When the team was in danger of letting Saturday's game against the Colorado Avalanche slip away, it was MacKenzie's fight with Marc-Andre Cliche that reignited their fire.
Having spent the past five seasons with the Columbus Blue Jackets, who climbed from 14th in the Western Conference during his first year to the playoffs last season, MacKenzie isn't upset about starting over again in Florida, but instead embracing the challenge ahead of him.
"I came from an organization that a few years ago I thought was in a situation similar to the one Florida is in now," said MacKenzie. "I really enjoyed the challenge of getting that team on track and being around those young guys that are going to be really good players. I'm looking forward to that challenge (in Florida)."
You can follow Jameson Olive on Twitter @JamesonCoop or email him at JamesonOlive@gmail.com.
---
---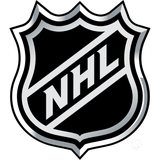 Get more from National Hockey League
Follow your favorites to get information about games, news and more
---