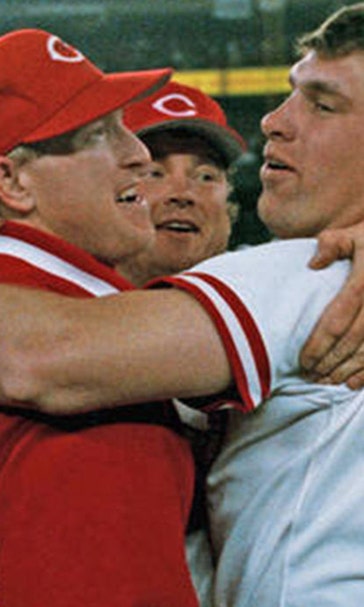 A night of nostalgia: Nasty Boys still crazy after all these years
BY foxsports • July 7, 2014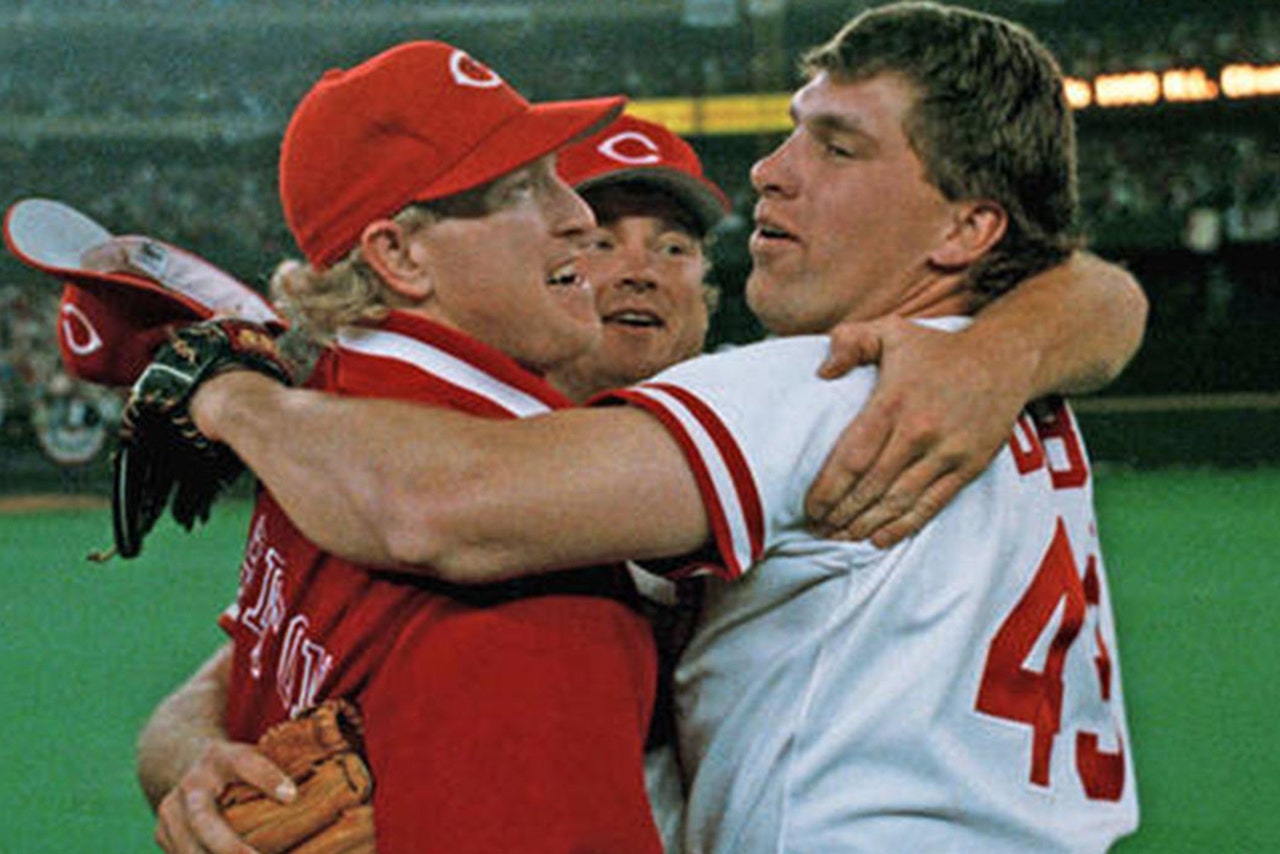 CINCINNATI -- They went by the name of The Nasty Boys -- Norm Charlton, Rob Dibble and Randy Myers. And when they took the mound for the Cincinnati Reds in 1990, they were, indeed, very nasty boys.
The Three Musketeers could not have been any closer than Charlton, Dibble and Myers. One for all and all for one applied to them, too.
They were back in town Monday night to throw out three first pitches and they are still crazy after all these years.
If the world champion Reds led a game after six innings in 1990, usually it was Game Over. And manager Lou Piniella used them interchangeably. Any of the three could close. Any of the three could pitch set-up. Any of the three could pitch the seventh. In addition, Charlton was a spot starter.
Myers was the originator of the nickname. He joined the Reds before the 1990 season and when he walked into spring training camp he saw Dibble and Charlton throwing on the side and he said, "Man, those guys are nasty." When Dibble and Charlton saw him throw it became The Nasty Boys Triumvirate.
When the team won, which was more often than not, Myers cranked up the clubhouse stereo and played the song, 'U Can't Touch This,' by MC Hammer. It was apropos because opposing teams experienced much difficulty touching any of their offerings.
In addition to their on-field effectiveness, the three were a bit off-center off the field -- wild and crazy guys.
Dibble, a right-hander, could throw 100 miles an hour. He once struck out the side on nine pitches. And he once, in anger after a game, threw baseball from the pitcher's mound into the second deck in center field of old Riverfront Stadium, striking an elementary school teacher. As penance, he attended the teacher's class to entertain her students.
Dibble was very combative. He once picked up a bunt laid down in Wrigley Field by Chicago's Doug Dascenzo and Dibble's throw hit Dascenzo in the back of the leg.
There was a night when Dibble didn't pitch in a situation that called for him to pitch. When Piniella was asked after the game, "Why didn't you use Dibble?," Piniella said, "He told me before the game that his arm was sore."
When Dibble was told what Piniella said, Dibble replied with a terse, "Well, the manager is a liar." Writers dutifully returned to Piniella's office and said, "Your closer just called you a liar." Piniella sprinted from his office and jumped on Dibble's back. The two had to be separated -- but the writers had a great story.
Myers, a short, stocky left-hander, was a military buff. He kept disarmed hand grenades, military swords and cartridge bands in his locker. He strung a sign across the front of his dressing stall that said, "No photo's (sic)."
The Reds trained in Plant City, Fla., in 1990 and there was a retaining pond behind the right field wall, full of water moccasins. One day Myers slaughtered a few, put them on a shovel, and walked into the clubhouse. There were some baseball players who moved faster than they'd ever moved from first to third. And some ended up hiding atop their lockers.
In 1991 Myers was struggling a bit and kept telling writers he would like to be traded. When Piniella heard it, he boomed from his office, loud enough for the players to hear in the clubhouse, "First of all, before you can be traded, somebody has to want you. Here's an idea. If he doesn't want to pitch here, why doesn't he pick up his pay check, take off the uniform and go home. How's that?"
Charlton, also a left-hander, was the brains of the outfit. He graduated with three majors from Rice University. He was quiet, but devious.
Once when he heard Dibble complaining about something, he said, "Dibs, you have more problems than a run over skunk." But his Rice education and his quiet demeanor disguised a mean streak. When the Los Angeles Dodgers buzzed him with a pitch, he took umbrage. On a base hit he ran through a stop sign at third base and bore down on tough-guy catcher Mike Scioscia, usually as immovable at home plate as a fire hydrant. But Charlton bowled him over and dislodged the baseball to score a run.
And The Nasty Boys stuck together. During spring training one year, starting pitcher Scott Scudder grabbed Charlton's expensive ostrich cowboy boots, put them in a bucket of water and froze them solid.
But revenge comes in threes.
A few days later, the Nasty Boys slipped into the parking lot and located Scudder's Land Rover. They removed all four wheels, placed the vehicle on concrete blocks, and stacked the wheels on the roof of the car. When Scudder walked to the parking lot, it was pouring rain. The Nasty Boys stood in the clubhouse doorway and laughed as Scudder put his car back together.
The Nasty Boys closed the 1990 season with total perfection as the Reds swept the Oakland A's in four straight. Dibble's ERA? 0.00 in three games and 4 2/3 innings. Charlton's ERA? 0.00 in one game and one innings. Myers' ERA? 0.00 in three games and three innings.
---