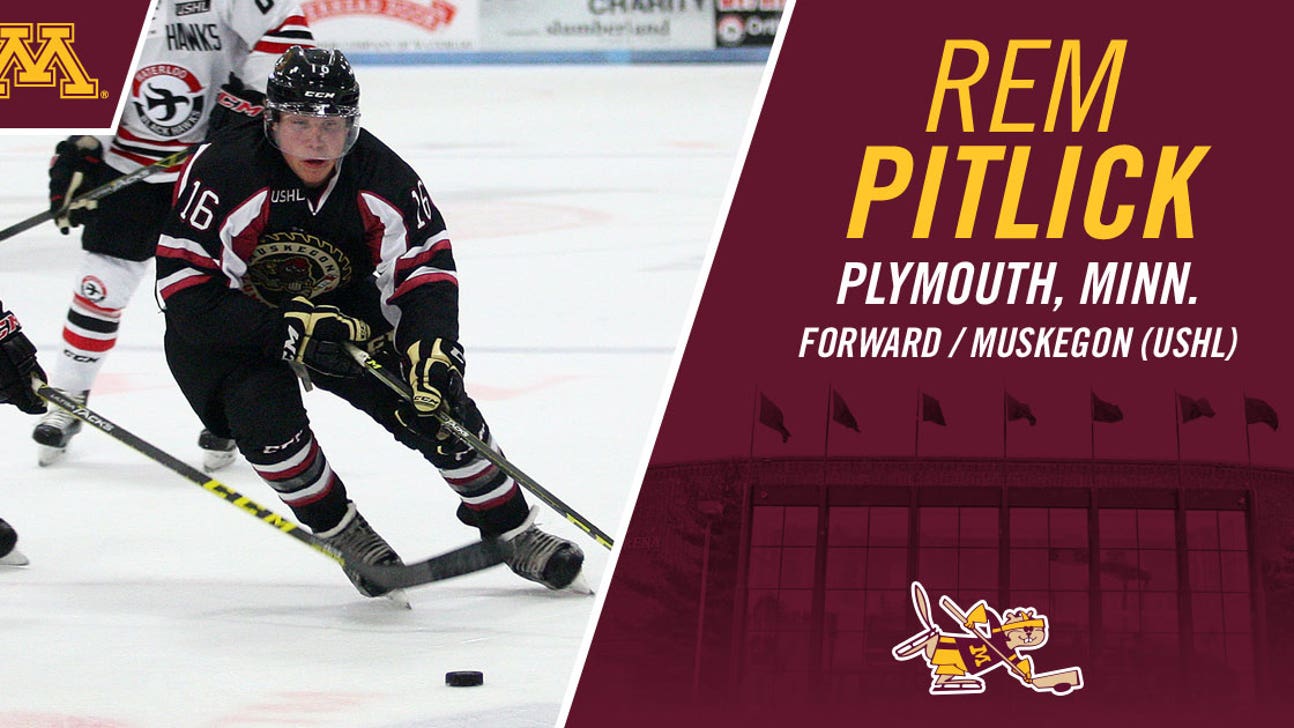 A new generation of Gophers signs on
Published
Nov. 20, 2015 11:15 a.m. ET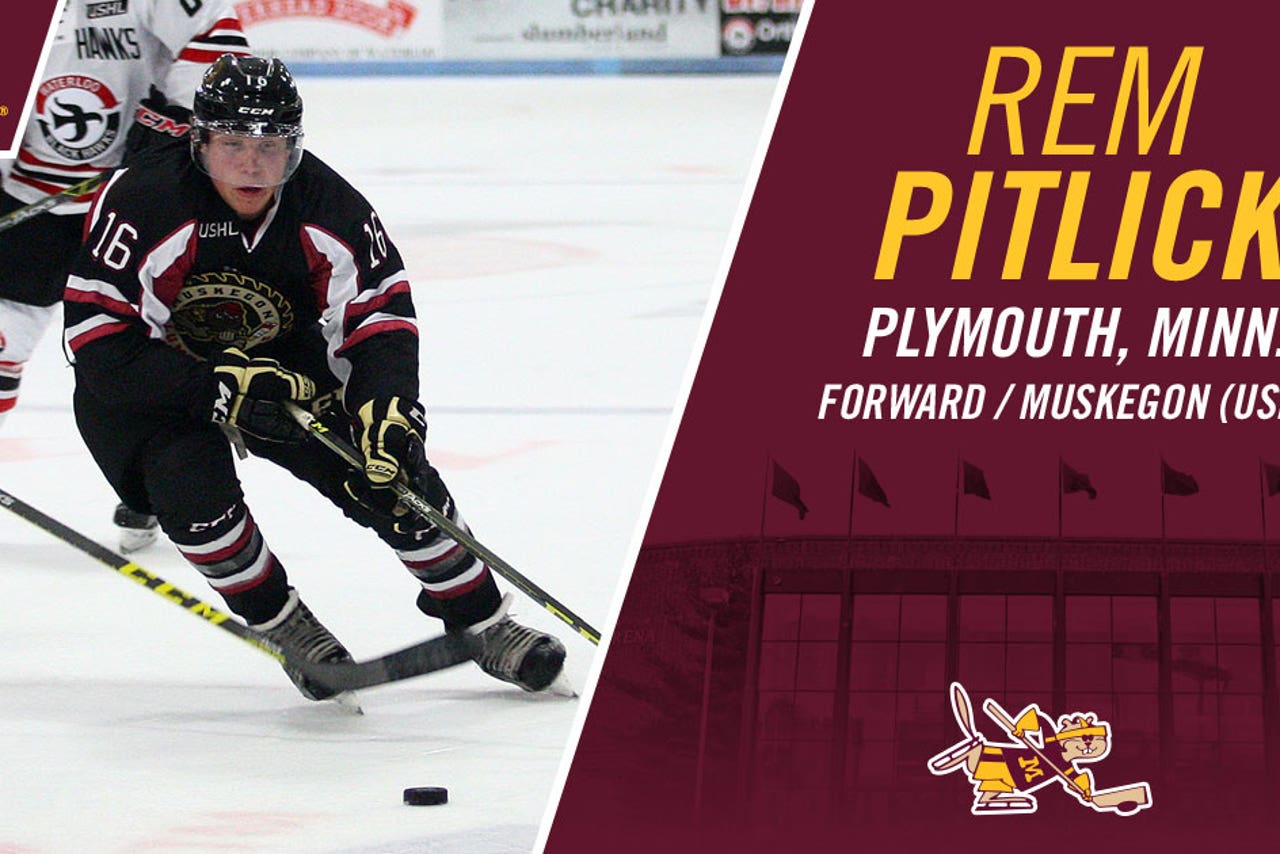 Blood runs deep in the Gopher hockey program. That's why it was no surprise to catch a glimpse of this season's early signees list and find a familiar name. Not that that's something new and different.
After all, the current squad includes the sons of two great ex-Gopher players. Jake Bischoff's dad, Grant, tore it up in the 1980s. Brent Gates Jr.'s, old man, Brent Sr., as a star baseball player.
The generational clock keeps ticking and the early signees list includes another great former UM hockey name from the Eighties: Pitlick.
Lance Pitlick patrolled the Maroon and Gold blue line from 1986-90, the final season as captain. In 144 career Gopher games, the rugged defenseman contributed 39 points and hundreds of crunching hits and smart plays. He followed his UM career with eight seasons in the NHL as a member of the Ottawa Senators and the Florida Panthers.
Now, it's Rem Pitlick's turn at Mariucci. The forward from Plymouth is in his second season of junior hockey, skating for the USHL Muskegon Lumberjacks.
He was named to the U.S. Junior Select Team for the 2015 World Junior A Challenge in Whitby, Ontario. A Shattuck-St. Mary's product, Rem is a former teammate of current Gophers Tommy Novak and Tyler Sheehy with the USHL's Waterloo Blackhawks.
Other players who have just signed National Letters Of Intent to skate at Minnesota include a solid roster of young talent.
--Defenseman Ryan Lindgren, another Shattuck-St. Mary's alum, is part of the U.S. National Team Development Program in Ann Arbor, MI. Ryan is listed on the 2015-16 NHL Central Scouting Futures List and is eligible for the 2016 NHL Entry Draft. He helped win the U.S. 18 and Under National Championship alongside once-and-future teammate Pitlick and current Gopher Ryan Norman. Scion of another solid hockey family, Lindgren's dad Bob was a goalie at Michigan; his brother, Charlie, is in the twine at St. Cloud State.
--Defenseman Sam Rossini also skated with Pitlick, Novak and Sheehy at Waterloo last season. The Inver Grove Heights native is also listed on the 2015-16 NHL Central Scouting Futures List, and is eligible for the 2016 NHL Entry Draft. Rossini is a former standout at Burnsville High School
--Defenseman Ryan Zuhlsdorf is a former Edina Hornet and is the captain of the USHL's Sioux City Musketeers. A former member of the U.S. Junior Select Team, Ryan is a 5th Round (150th overall) draft pick of the Tampa Bay Lightning
--Forward Garrett Wait is another ex-Hornet, and helped Edina win the 2014 Minnesota High School Class AA State title. He's skating with Rossini at Waterloo this season and is a former member of the U.S. Under-18 Select Team.
It's reassuring, in these times of intense recruiting competition for Minnesota's young hockey talent, that so many of the best continue to opt for the Maroon and Gold. Look for these guys to become impact players quickly when they join the colors in a year or so.
DOUG McLEOD is in his 20th season as play-by-play voice of Golden Gopher hockey (with 17 NHL seasons woven in there somewhere). He has called many of the greatest moments in Minnesota hockey history and is back for another season behind the mike on Fox Sports North.
---