A little luck, lot of skill helps Day win at Torrey Pines
Published
Feb. 9, 2015 12:12 p.m. ET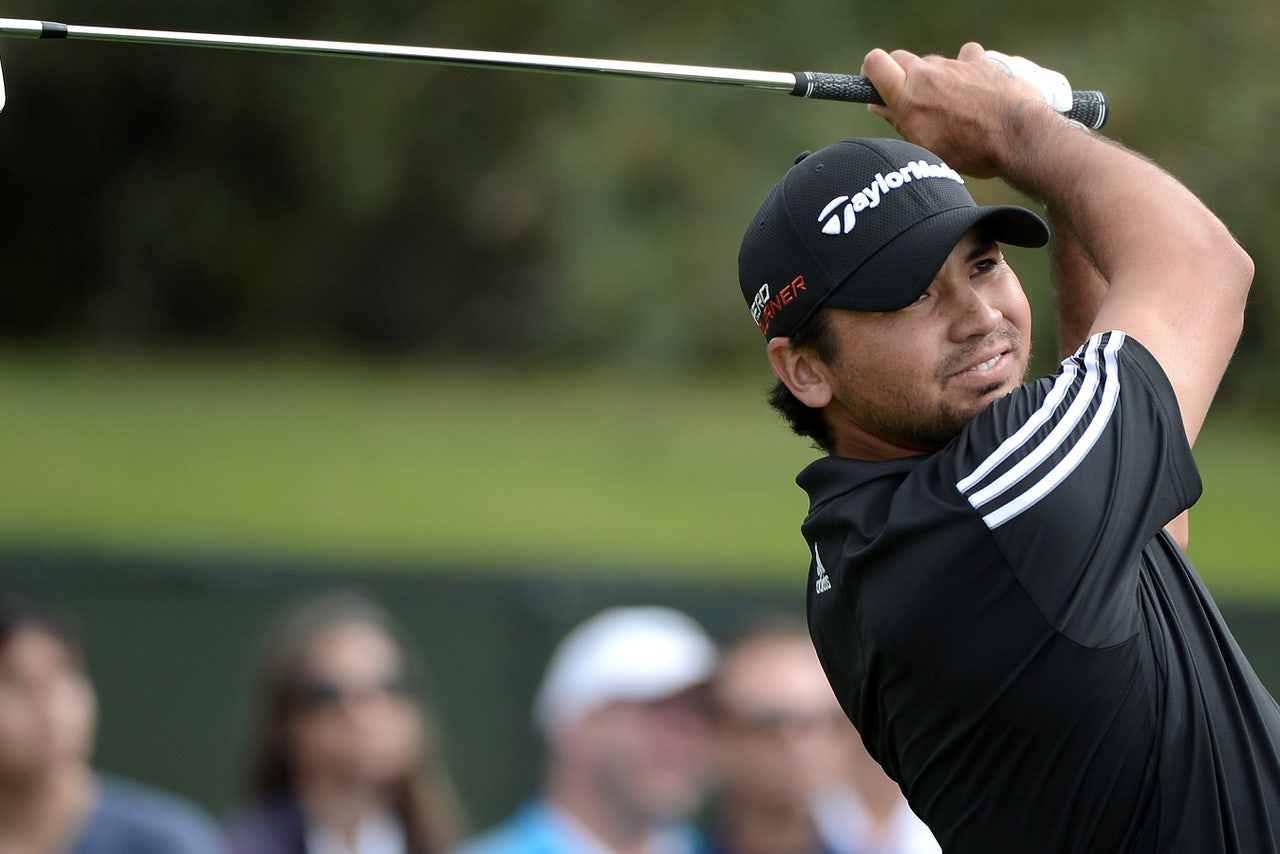 SAN DIEGO (AP) -- Jason Day had a good feeling that this was going to be a big year for him as long as he could stay healthy.
Here's to good health.
Day lived up to one part of his mission Sunday in the Farmers Insurance Open by winning a four-man playoff on the second extra hole at Torrey Pines, which doesn't host the U.S. Open for six more years but certainly felt like one in February.
"I've never been more motivated to play well than right now, this year," Day said. "The other years I was motivated, but I wasn't ... I really want to kick butt this year. I've come close so many times to having great years. To be able to be healthy again, be out here playing, getting off to a good start ... I was really motivated to not only have a great year, but try and achieve that No. 1 spot."
He moved to No. 4 in the world, still miles behind Rory McIlroy, though he can at least claim to be No. 1 in Australia. He moved past Adam Scott at No. 5.
Day needed a little luck at Torrey Pines, and that came on the par-5 18th hole in regulation when his chip out of deep rough behind the green went down the bank toward the water and stopped on the hazard line. He needed a little help, and he got that from J.B. Holmes on the second extra hole when Holmes hit 6-iron over the green on the par-3 16th and made bogey, allowing Day two putts from 15 feet for the win.
Not to be ignored is the exceptional talent.
The critical stretch of holes on the South Course, especially on this day, was between the par 5s on the back nine. Day stuffed his approach into 7 feet on the 15th hole for only the fourth birdie of the final round. He holed a 50-foot birdie putt on the 16th, where only five players made birdie. And from a plugged lie in a bunker on the 17th, he skillfully blasted out to 10 feet and made that to stay in the game.
Seven players had a share of the lead at some point on Sunday. The average score was 74.05. The rough was more uniformly thick than the 2008 U.S. Open. And the size of the test was best measured by the score. It was the first time since last June at Congressional that a single-digit score under par won a PGA Tour event.
The four playoff contenders -- Day, Holmes, Harris English and Scott Stallings -- finished on 9-under 279. Charles Howell III and Alex Prugh both missed birdie chances inside 15 feet of the playoff would have been even larger.
The key moment was the 18th, in regulation and in the playoff.
English made birdie from the bunker for a 72 to join the playoff. Stallings, the defending champion, had to lay up and make par for a 69 to be the first at 279. Far more entertaining -- and different -- were Day and Holmes.
Day never thought about laying up from the first cut, even though it was an awkward yardage that left him between a 2-iron and a 3-wood. He hit 3-wood to clear the water, knowing he would miss the green long, and just his bad luck, he missed it in the wrong spot. From deep grass, his flop shot was running hot on the green, down the ridge, off the green, toward the water. Day figured his tournament was over.
"Once I saw it go down there I was just thinking, `OK, where do I need to drop?'" Day said.
When he heard the crowd cheer, he figured it had stayed dry, which it barely did. He got up-and-down for par, still disappointed because he figured it wouldn't be enough.
Behind him, Holmes had 235 yards to the hole and possessed one of the most powerful swings in golf. But it was a slightly downhill lie, and Holmes has a tendency to go long and left with that kind of shot. And long and left is no good to that pin. So he laid up, hit wedge to 20 feet and missed his winning birdie putt by a fraction.
"If you hit something over the green there, it's not really an easy up-and-down," Holmes said. "It's not really the best access to the pin. The best play is to lay up and hit a wedge. If I had the same thing again, I would lay up."
To prove his point, he laid up in the playoff -- this time not by choice because he was in a bunker -- and hit wedge to 4 feet for birdie. Day hit a pitch from the right of the green for birdie and they were on their way. English hit through the fairway on his shot back to the fairway and had no chance to get it close. He missed a 60-foot birdie putt in the playoff, while Stallings missed from about 15 feet.
One hole later, Day was a winner, and never happier. At least for now.
"All the hard work in the offseason is paying off," he said. "So hopefully, I can stay healthy and have a great season."
---