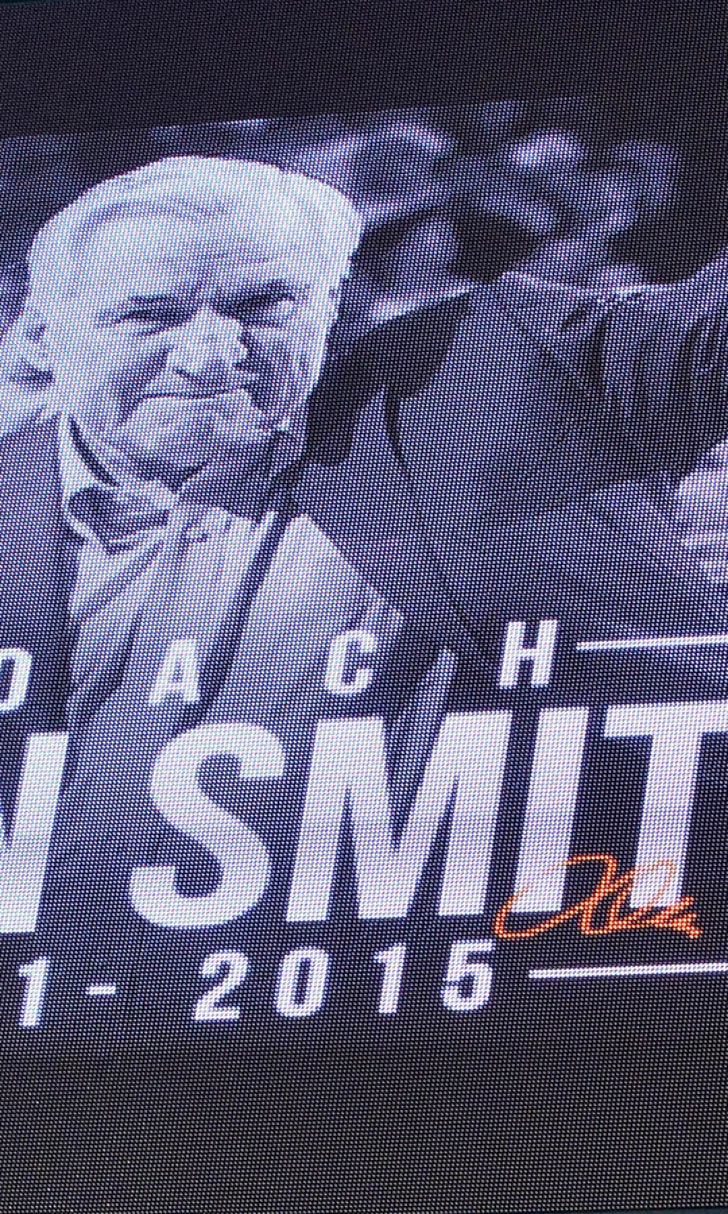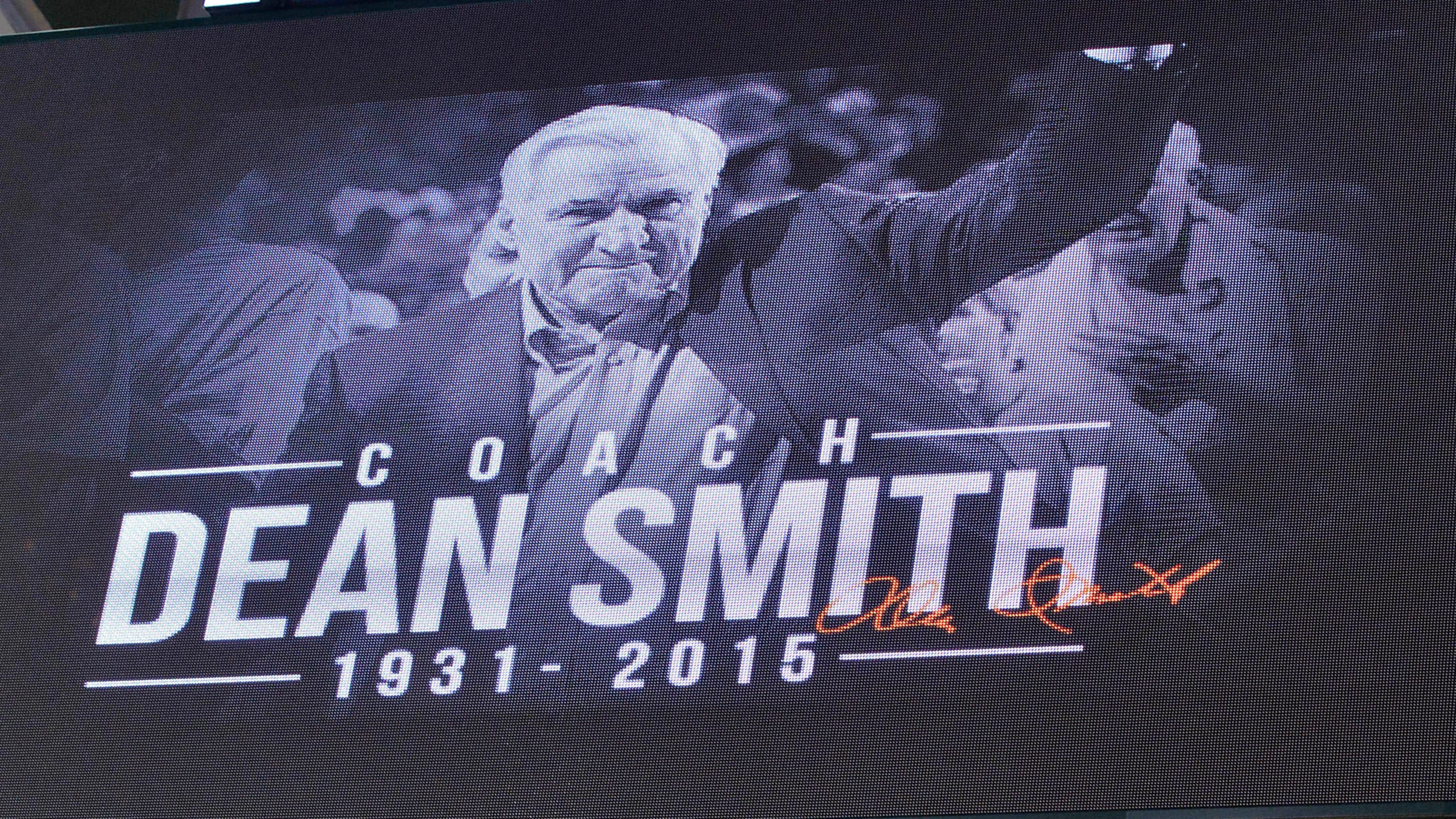 'A great innovator': Miami's Jim Larranaga remembers legendary UNC coach Dean Smith
BY foxsports • February 8, 2015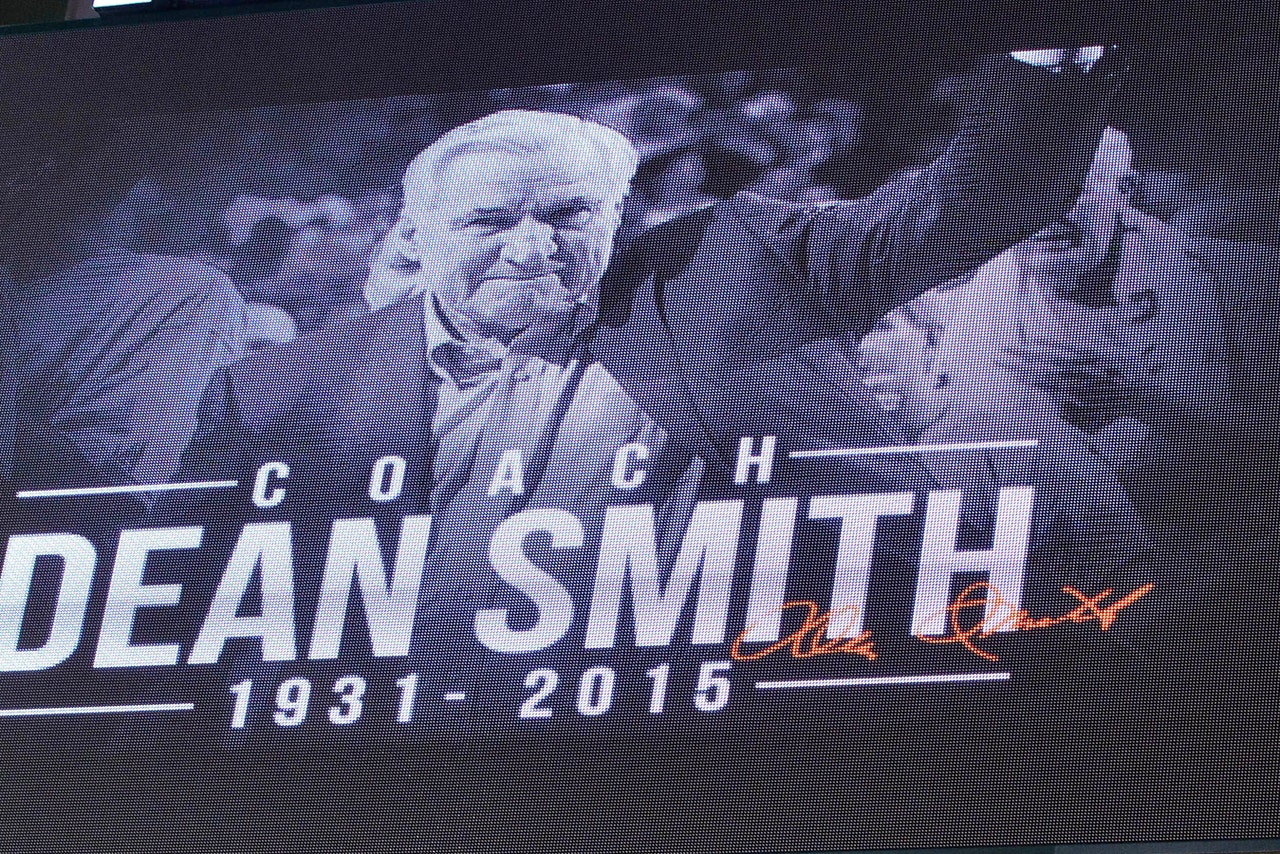 CORAL GABLES, Fla. -- Miami head coach Jim Larranaga and his assistants didn't wear orange and green -- and for good reason -- during Sunday night's 56-45 victory over Clemson at BankUnited Center.
Larranaga donned light blue in honor of legendary University of North Carolina head coach Dean Smith, who died late Saturday at the age of 83.
"The guy was a genius, one of the great innovators in the game," Larranaga said following the Hurricanes' victory. "I was at Virginia for seven years (from 1979-86), and it was very hard for me because I was a fan of Dean Smith at North Carolina, and yet we wanted to beat them so bad. When I became a head coach, I thought so much of the Carolina system."
When Larranaga took over at Bowling Green for his first Division I head coaching gig, he called Roy Williams, who was an assistant coach at UNC from 1978-88. Larranaga wanted to study film of the Tar Heels.
At Bowling Green, Larranaga would institute UNC's offense and defenses. "The only thing we didn't do is get the McDonald's All-Americans that they had," Larranaga quipped.
But it went more than just admiration.
It turns out Larranaga's Archbishop Molloy High School coach, Jack Curran, had Frank McGuire as a mentor. McGuire won a national title in 1957 with Tommy Kearns at point guard. Kearns had attended the same New York school as Larranaga. McGuire would also be the one to bring Smith to Chapel Hill in the 1950s as an assistant. Smith would succeed him in 1961.
Each day after practice, Curran would tell Larranaga about Smith and the Tar Heels on the drive home.
"I heard all the stories about Tommy Kearns and Frank McGuire, and then I'd hear all the stories about Dean Smith and how we did things at Malloy (as) a reflection of how Coach Smith was coaching at North Carolina," Larranaga said.
What stood out most to Larranaga, however, wasn't Smith's 879 wins or two national championships. It was the type of man he was.
"The one thing I remember my high school coach saying that actually blew me away -- and I actually tried it for a while but it just tells you what an incredible man he was -- my high school coach Jack Curran told me that [Smith] wrote a Christmas card to everybody that he knew," Larranaga said. "Like, all his former players, managers, friends in the business. [They] all got a Christmas card. And I thought to myself, 'You can't possibly write that many notes. He must have someone else do it.'
"Sure enough Christmas time comes and my high school coach calls me into his office. 'Remember how I told you Coach Smith writes to everybody? Here's a Christmas card from him with a nice short note.' And I read it and thought, 'Holy Christmas. And he's doing that for what, thousands of people?' Someone told me he used to do it on the airplane on their chartered flights. He would go sit in the back by himself. I think he must've started in October."
You can follow Christina De Nicola on Twitter @CDeNicola13 or email her at cdenicola13@gmail.com.
---