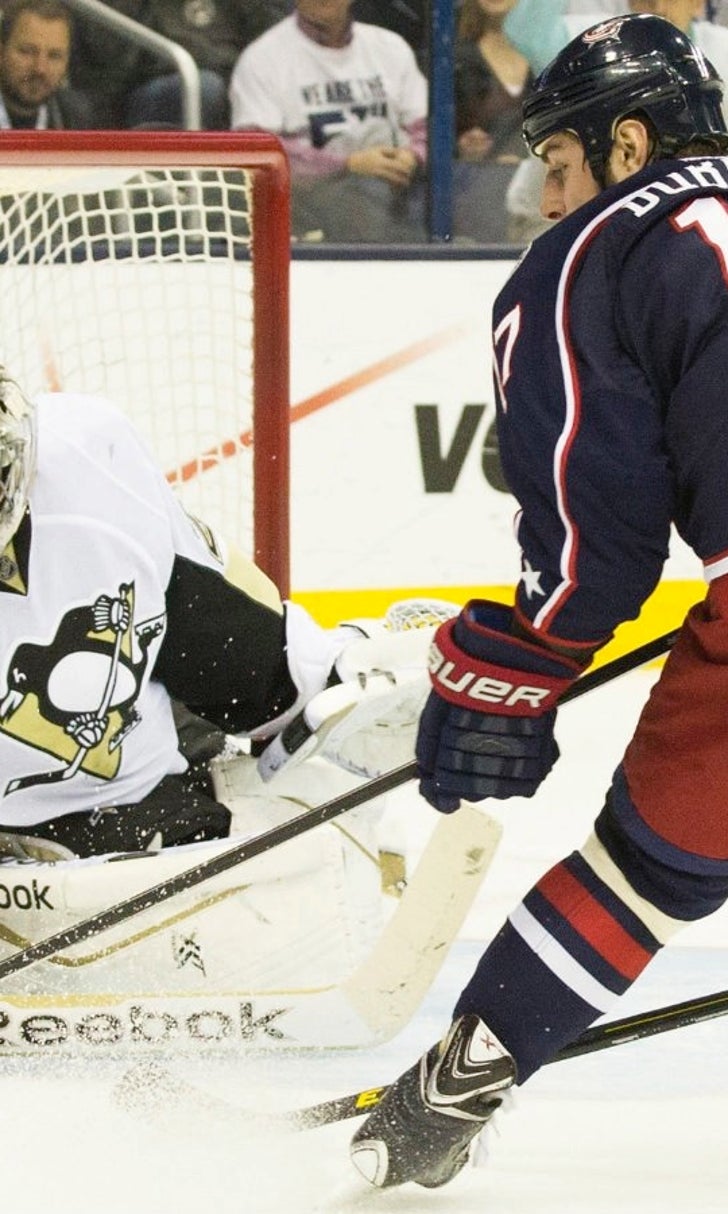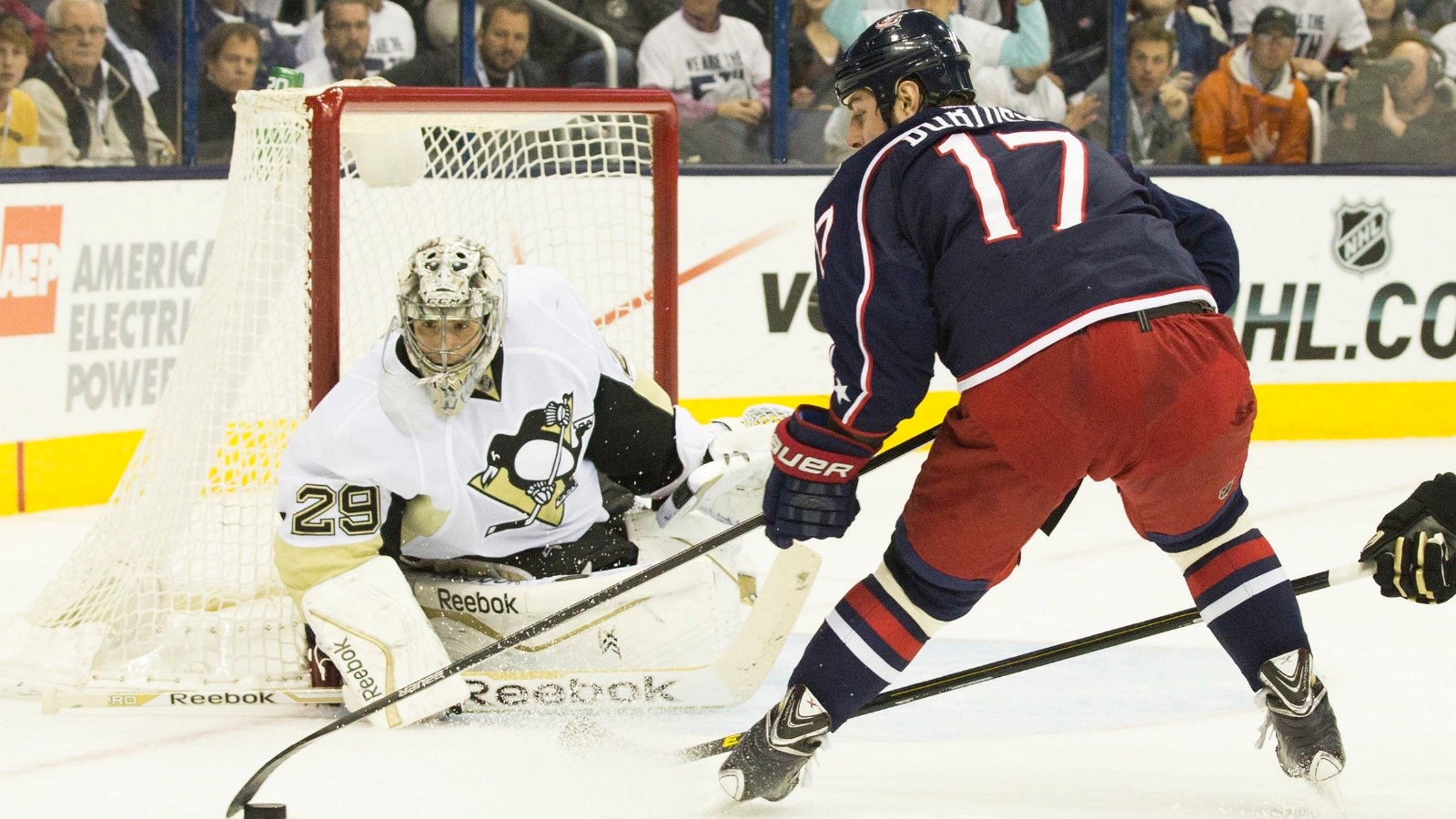 A familiar foe returns to Columbus
BY foxsports • December 13, 2014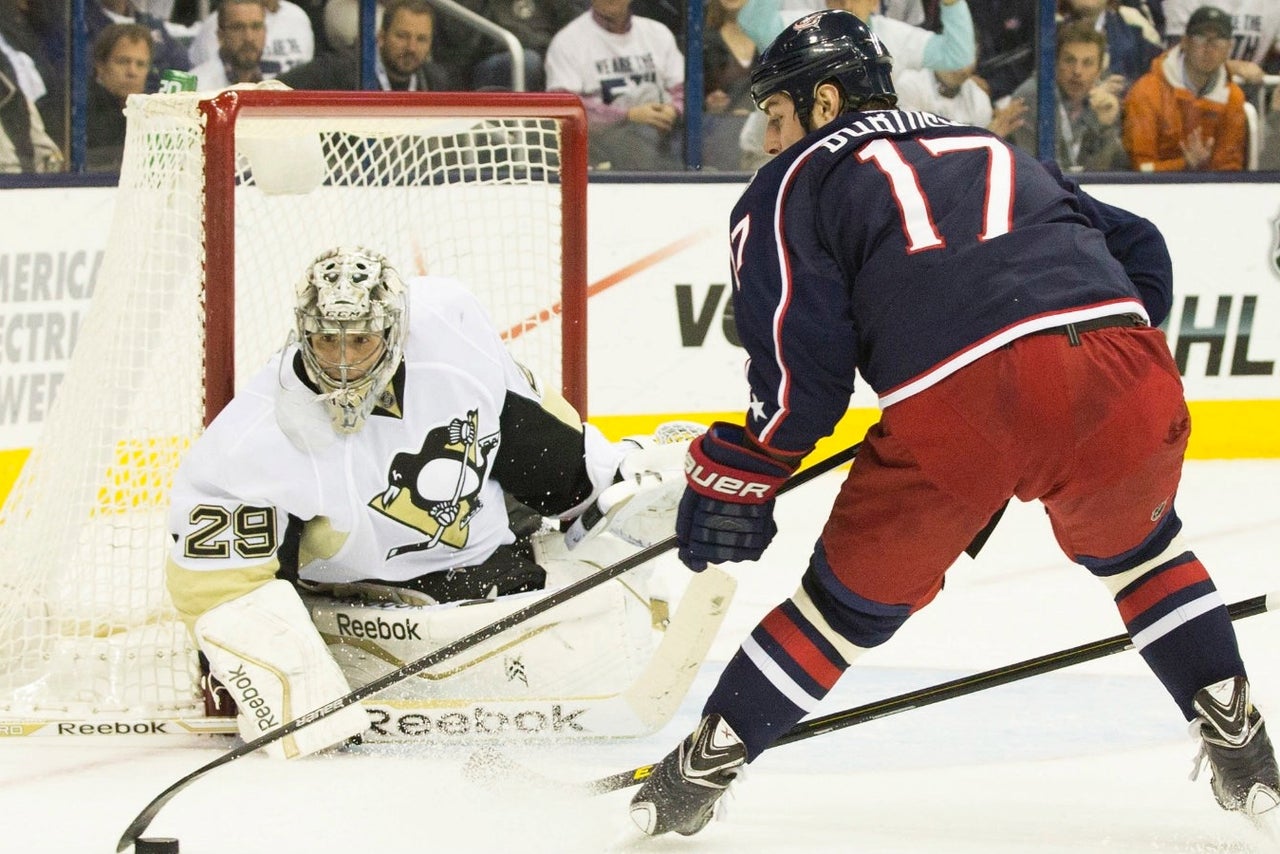 Just over seven months ago, the Blue Jackets were eliminated from the first round of the playoffs. Despite all that has transpired with the ravaging amount of injuries, the guys in the room vividly remember who knocked them out of contention on April 28, 2014.
They face the Pittsburgh Penguins (19-6-3, first place in the Metro) in the first of five regular season matchups Saturday night in Columbus. Will this game build on the budding rivalry that had its genesis last spring?
"It may be a little early to call it a rivalry," said defenseman Fedor Tyutin. "Last year the games were pretty intense. It adds a little extra motivation to the games, for sure. I'd say it's going to be a pretty intense game (tonight)."
The Penguins will be without center Sidney Crosby, as he's being held out of the lineup for precautionary reasons. The Blue Jackets (11-15-2, seventh place in the Metro) have lost 186 man games due to injury, with the latest to go on Injured Reserve is left wing Scott Hartnell with a broken finger.
Although they are in a rather deep hole looking up in the standings, they are viewing this game as any other. But maybe there's a little extra something surrounding this game, based on what happened last April.
"We haven't seen them since Game 6 last year," said center Boone Jenner. "And it's obviously tough to get beat out of the playoffs. But, it's still in the back of our minds. It's going to be an emotional game because we see these guys a lot. Pittsburgh is a good team, so we're going to have to come out and play hard. There's going to be a lot of energy right from the start."
Unlike in years past when the Blue Jackets might look with some trepidation to a team like Detroit or Pittsburgh coming into their building, they have a respect for the players and teams that they face. But don't think for a second that they hold a team like the Penguins in awe or have any fear of playing them.
"It's a confidence thing, first of all," center Brandon Dubinsky said. He's playing in just his third game of the season after having abdominal surgery in early October.
"Secondly," he continues, "it goes back to the fact that it doesn't matter who you're playing, you've just got to focus on your own game and play well. When we play to our strengths and our identity, I feel like we can beat any team in the league. It doesn't matter who they have. We had Ovechkin (Thursday) and Giroux a couple of nights ago."
They know that if they want to emerge victorious at the final horn, they have to play to their identity for a full sixty minutes. The Penguins always seem to do well in Columbus and their fans travel well, with the two cities being separated by just 185 miles. The last time that Pittsburgh lost in regulation to the Blue Jackets in Nationwide Arena was 3,258 days ago (January 11, 2006).
"I still think there's a lot of room for improvement," Dubinsky said of playing to their identity. "I don't think we're quite where we want to be yet. We're winning some games right now, but we need some more consistent effort out there. It's about doing the right things and making the right puck decisions. We have to make sure that we get in on the forecheck, hunt pucks and be physical, because all of those things are really what our strengths are."
"We go through stretches in games where we do that, and do it well. In other stretches we try and get a little too cute and don't make those plays. We still have to try and find a way to put together a full sixty-minute effort."
While the intensity will be high, it won't match that which was seen during the playoffs. But, this will be a physical game filled with emotion as the Blue Jackets look to keep stringing wins together.
"It's a regular season game, so it's tough to equal playoff intensity," said head coach Todd Richards. "But, there should be some intensity in it. There's desperation on our part about where we're at in the standings and the fact that we're playing one of the elite teams in the league. Desperation as far as the brief history we have (with Penguins) playing in the same division. They knocked us off and ended our season last year."
With Columbus sitting seven points out of both a wild card spot in the East and third place in the Metro, this is the proverbial 'four point game' against a divisional opponent. With goalie Sergei Bobrovsky beginning to play close to Vezina-form, the rest of the team is striving to put together a complete effort.
"I think it's definitely going to be a physical game," said Dubinsky. "It will be an emotional game for us. We need the points, and with the hole that we're in, we need to be desperate right now. I anticipate a hard-fought game."
The game is sold-out as the Blue Jackets and the Penguins look to reignite the Interstate Series. Physical, intense and hard-fought were the hallmarks of their last meeting. At the end of the night, will the cannon signify a sixth consecutive victory for the Union Blue?
The Blue Jackets take on the Penguins at 7 p.m. Catch all the action beginning at 6:30 p.m. with the FOX Sports Ohio pregame show "Blue Jackets LIVE".
---