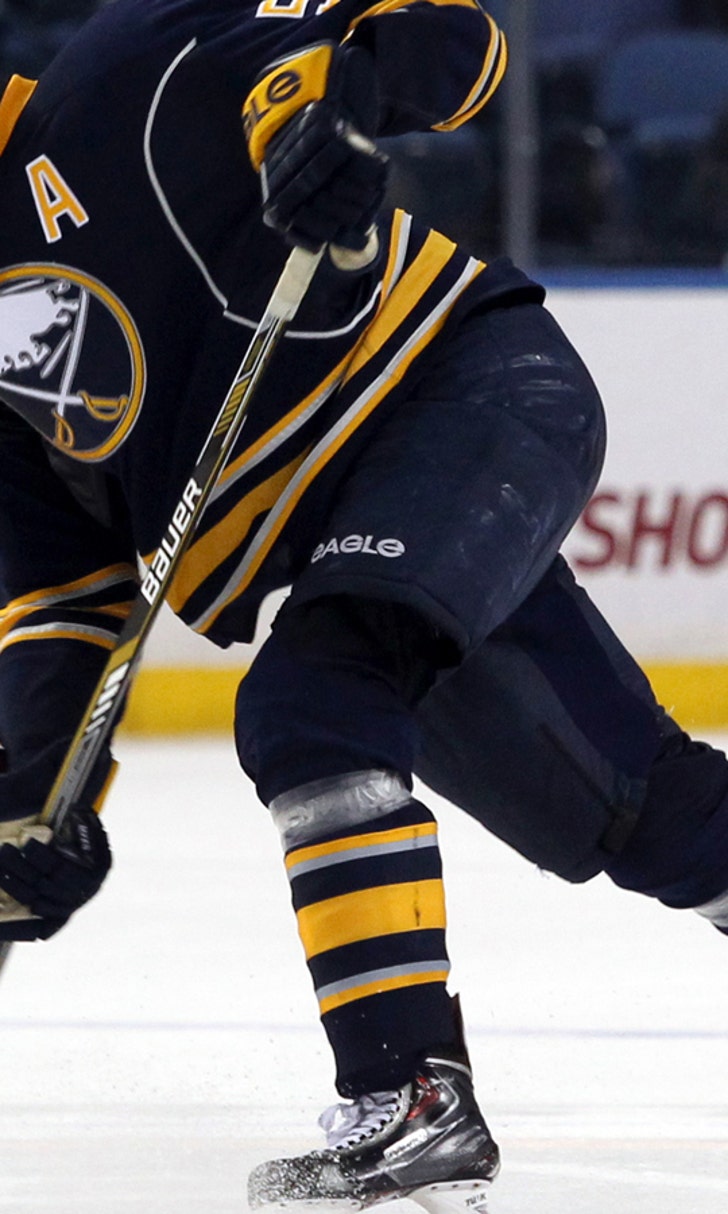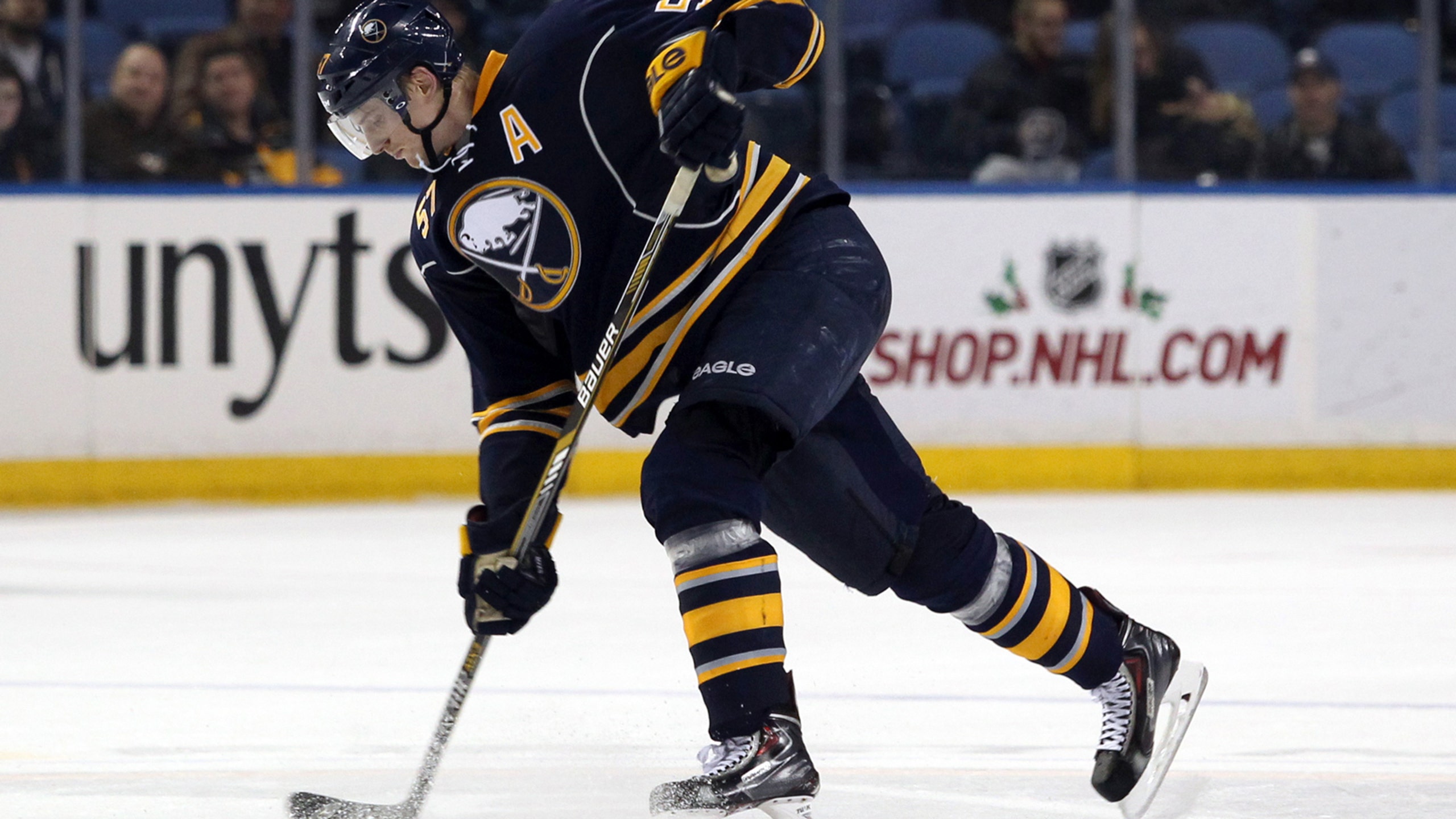 A closer look at two potential Red Wings trade targets
BY foxsports • December 17, 2014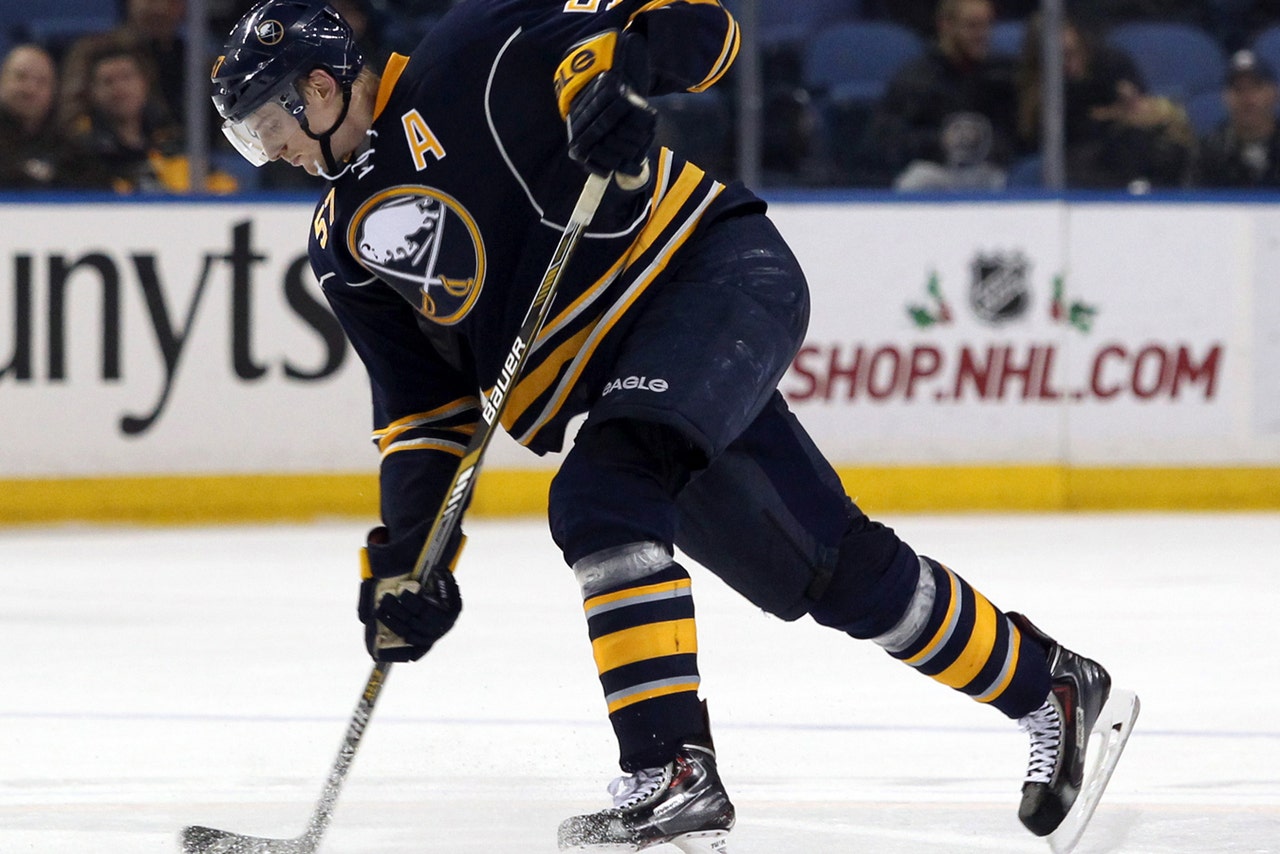 The NHL's annual holiday roster freeze, which prevents active players and those on the injured reserve list from being traded, waived or loaned until after the holiday break, will go into effect this Friday, Dec. 19. The freeze will be lifted at midnight on Dec. 27.
With the mandatory freeze period looming, trade rumors picked up speed this week as the hockey world speculated which teams could attempt last-minute roster changes before Friday's midnight deadline.
Although it's not expected that the Red Wings will make any roster shifts until next year, trade buzz repeated that the team continues to shop for a right-hander to add to their group of lefty defenders.
Here's a quick look at two right-handed defensemen who have been rumored to be potential Red Wings trade targets:
Tyler Myers (Buffalo Sabres)
The Red Wings are one of a handful of teams who are rumored to have expressed interest in 24-year-old Tyler Myers of the Buffalo Sabres, with the Oilers and Ducks also vetting the sizable defenseman.
Myers showed tremendous promise during his rookie season with the Sabres in 2009-10, notching career-highs of 11 goals and 37 assists (48 points), and collecting Rookie of the Year accolades with a Calder Trophy win.
But he has fought through his share of growing pains ever since, and has struggled to replicate the consistently outstanding performance he turned in as a rookie. Myers finished last season with only 22 points and a minus-26 rating, while this season he has managed one goal and 7 assists over 31 games.
There are attractive aspects to Myers. At 6'8", he is one of the largest defenders in the league, yet is surprisingly agile and mobile for his size. Only 24, he's young enough to be entering the prime of his career, and could still grow to be one of the top defenders in the league.
The Sabres are reportedly asking for Detroit top prospect Dylan Larkin, a roster player of similar caliber to Tomas Jurco or Riley Sheahan, and a first-round pick in exchange for Myers. Many feel it's a steep price tag for a defenseman who has failed to noticeably improve since his rookie season. Myers also has four years remaining on his contract with Buffalo, with a $5.5 million cap hit per season.
It appears the Sabres are prepared to hold onto Myers and gauge whether any teams continue to gain interest, while Detroit could look for a more affordable defensive option.
Which brings us to...
Mike Green (Washington Capitals)
A 29-year-old right-handed defenseman currently playing for the Capitals, Green has been a rumored Red Wings trade target since the offseason.
Green got off to a strong start early in his career, scoring 31 goals during the 2008-09 season, a feat which placed him 15th on the list of most goals scored in a single season by an NHL defensemen.
However, Green has struggled to shake injuries to his head and groin, and as a result has missed over 100 games since the 2008-09 season.
Nevertheless, as a right-shot with proven offensive production, Green appeared to satisfy the immediate needs of the Wings' defensive line as they evaluated their gaps during the offseason.
Green is currently playing out the last year of his contract with the Capitals, and will be an unrestricted free agent come 2015. Which could be perfect timing for the Red Wings -- the defensive unit as a whole is performing well this season, making the need for a right-handed defenseman less urgent than it seemed during the 2014 offseason.
Both Myers and Green could be potential trades the Red Wings look to lock down before the March 2 deadline, but things are unlikely to change too rapidly in Detroit before the New Year.
Weigh in now: who do you think the Red Wings should consider as trade targets this season?
For more like this, visit Detroit Fan Favorites.
---