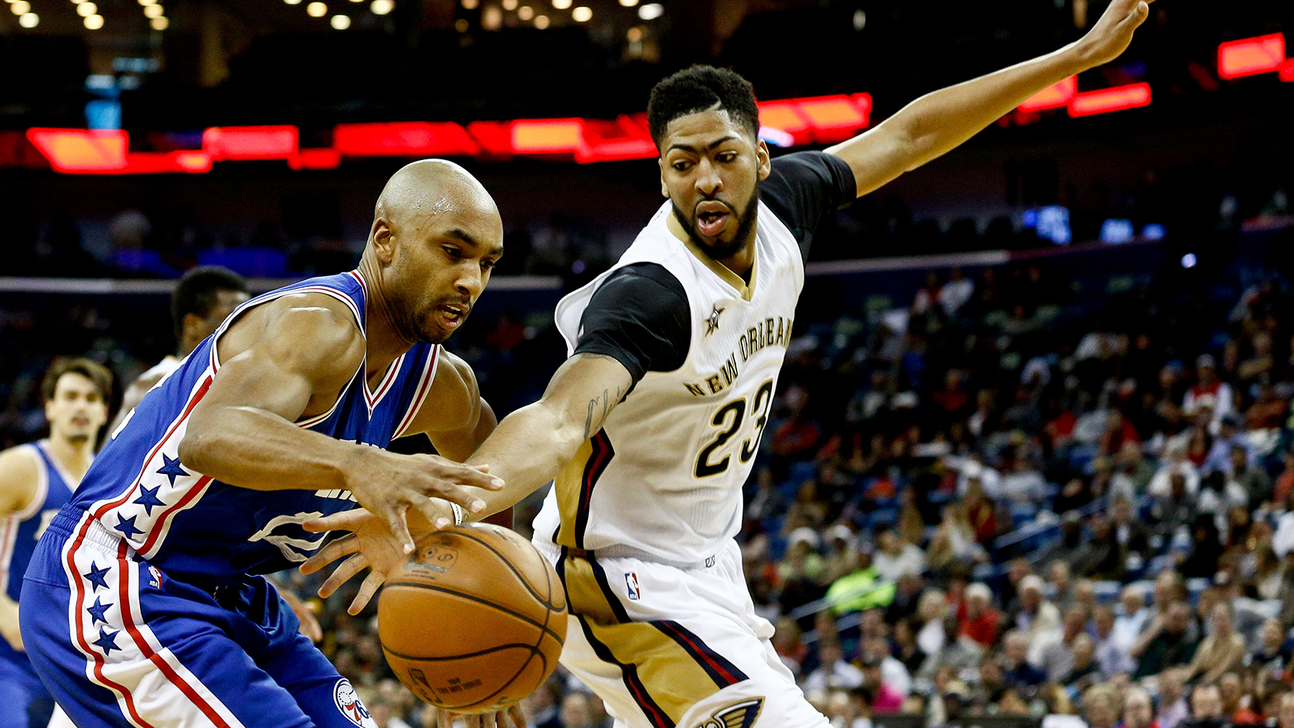 76ers end road losing streak in New Orleans
Published
Dec. 14, 2016 8:33 a.m. ET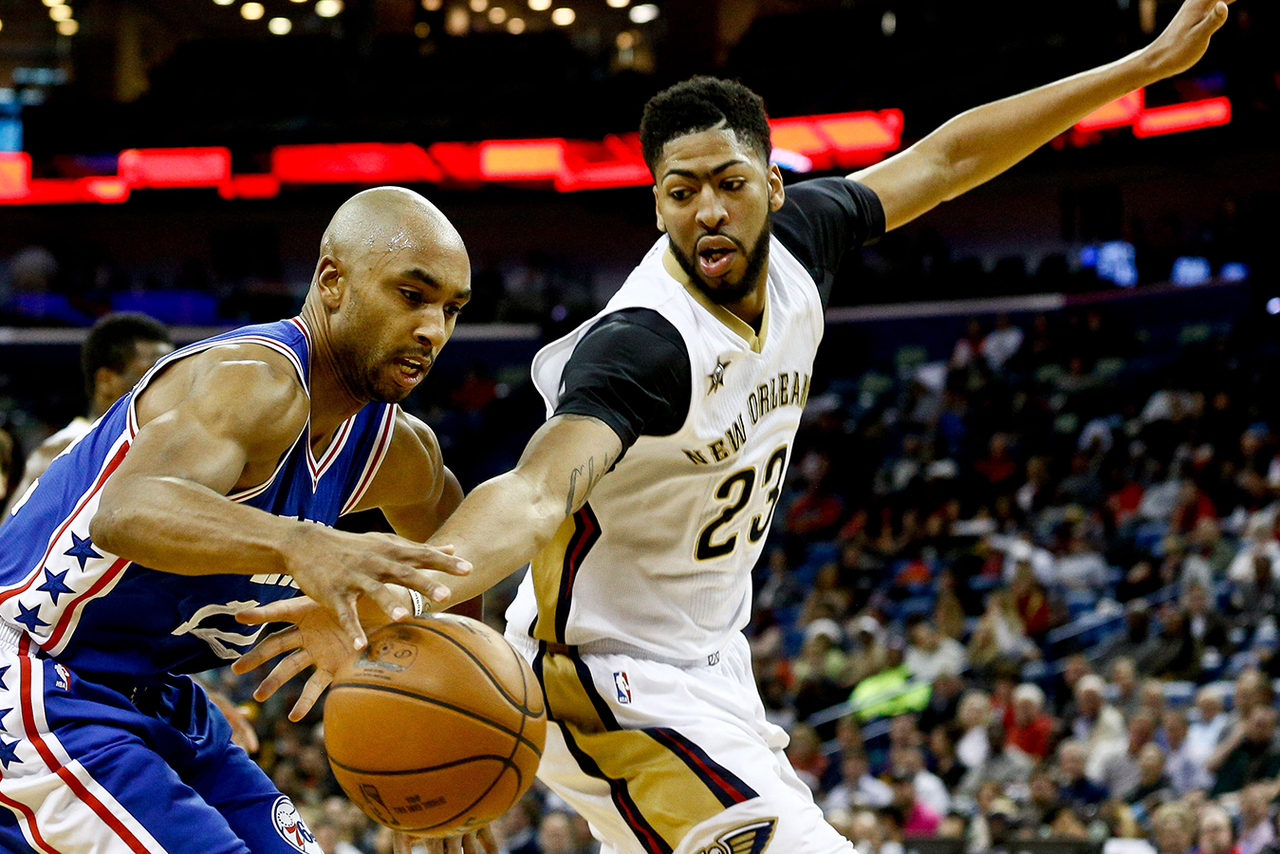 NEW ORLEANS (AP) -- Ersan Ilyasova scored 23 points, Sergio Rodriguez added 16, and the Philadelphia 76ers snapped a franchise record-tying 23-game road losing streak, beating the reeling New Orleans Pelicans 99-88 on Thursday night.
The Pelicans became the first team to lose at home to the Sixers since last season when Orlando fell to Philadelphia on Jan. 20.
Joel Embiid had 14 points and blocked four shots to go with three steals for Philadelphia, which arrived in New Orleans on an eight-game skid and had lost all seven of its road games this season. Nik Stauskas also scored 14 points, hitting five of seven shots.
Anthony Davis had 26 points and 11 rebounds, and Langston Galloway added 19 points for New Orleans. The Pelicans labored through shooting droughts and made only 12 of 40 shots during the second half, and fell to their fourth straight loss.
The Pelicans were short-handed, missing guards Jrue Holiday and E'Twaun Moore, who both have toe injuries, but the Sixers have been injury ravaged as well.
New Orleans led 57-52 at halftime, but fell into a fell into a shooting funk in the third quarter, missing 20 of 25 shots, allowing the Sixers slowly pull ahead despite hitting just eight of 22 shots in the period.
The Sixers took a 71-69 lead into the final quarter, then widened the lead to eight when Stauskas' 3 made it 79-71.
The Pelicans briefly got as close as 85-82 on Galloway's 3, but New Orleans missed their next five shots and two of their next four free throws while Philadelphia pulled away again.
The Sixers took a 10-point lead on Dario Saric's straight-on 3-pointer, which made it 93-83 with 3:50 to go, and built the lead up to 15 in the final minutes.
TIP-INS
Sixers: Saric finished with 13 points. ... Forward-center Nerlens Noel, who has not played this season because of a left knee injury, joined the Sixers in New Orleans. Coach Brett Brown said Noel could play soon, but did not go so far as to forecast Noel will play in Philadelphia's next game. ... The Sixers attempted 40 3s, hitting 12.
Pelicans: Hield started for a second straight game and for the third time this season, but made only two of 12 shots, hitting both from 3-point range, where he made two of six. ... New Orleans was 7 of 25 from 3-point range.
UP NEXT
Sixers: Visit Detroit on Sunday.
Pelicans: Visit the Los Angeles Clippers on Saturday night.
---