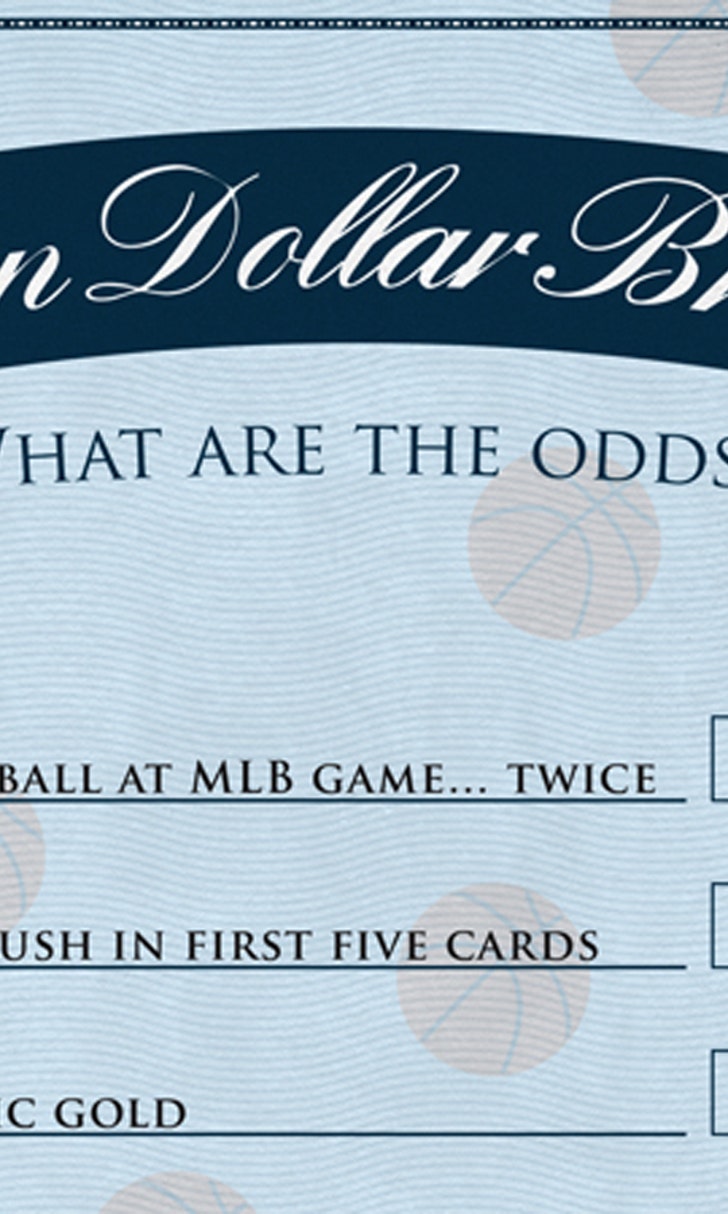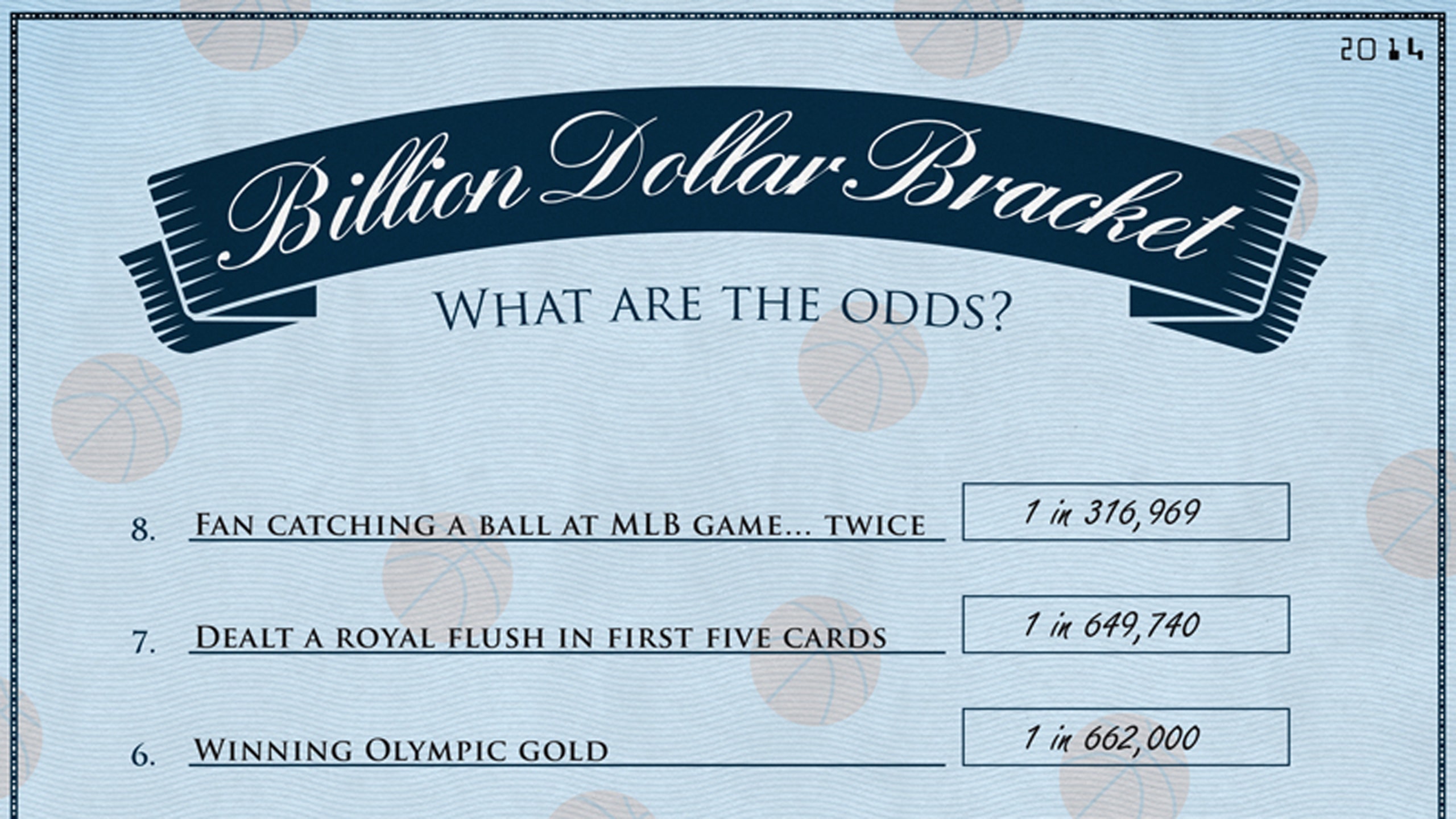 7 fluke things that are more likely than a perfect NCAA bracket
BY foxsports • January 22, 2014
Warren Buffett and Dan Gilbert announced Tuesday that they will be giving out $1 billion to anyone who can fill out a perfect NCAA hoops bracket in March.
That sounds pretty cool in theory, but what are the chances someone can actually fill out a perfect bracket?
Not good.
Here's a breakdown of seven fluky things that are more likely to happen than someone filling out a perfect NCAA bracket.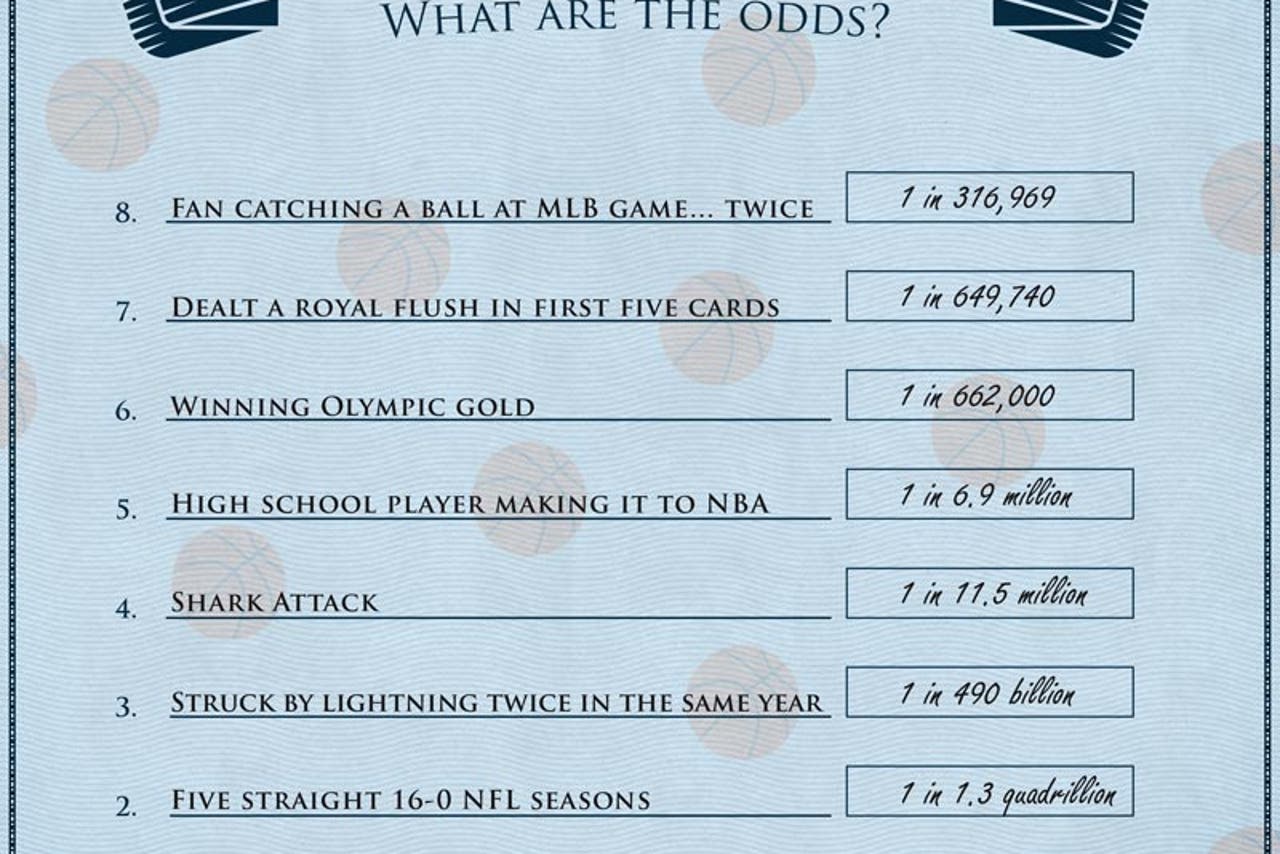 Don't worry, however, you don't have to be absolutely perfect to win some cash from Buffett and Gilbert. They will be giving out $100,000 to the top 20 imperfect brackets.
Side note: We here at the Buzzer will be giving out $20 trillion for anyone who fills out a perfect bracket.*
(*No we won't.)
---
---