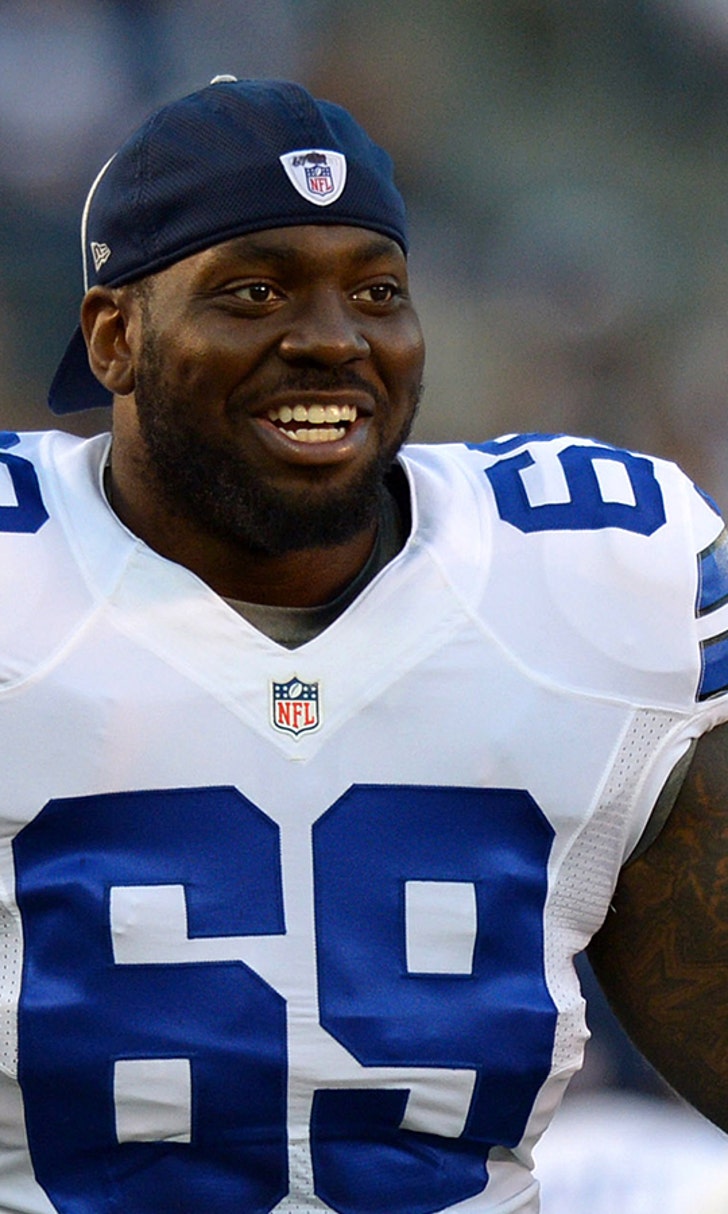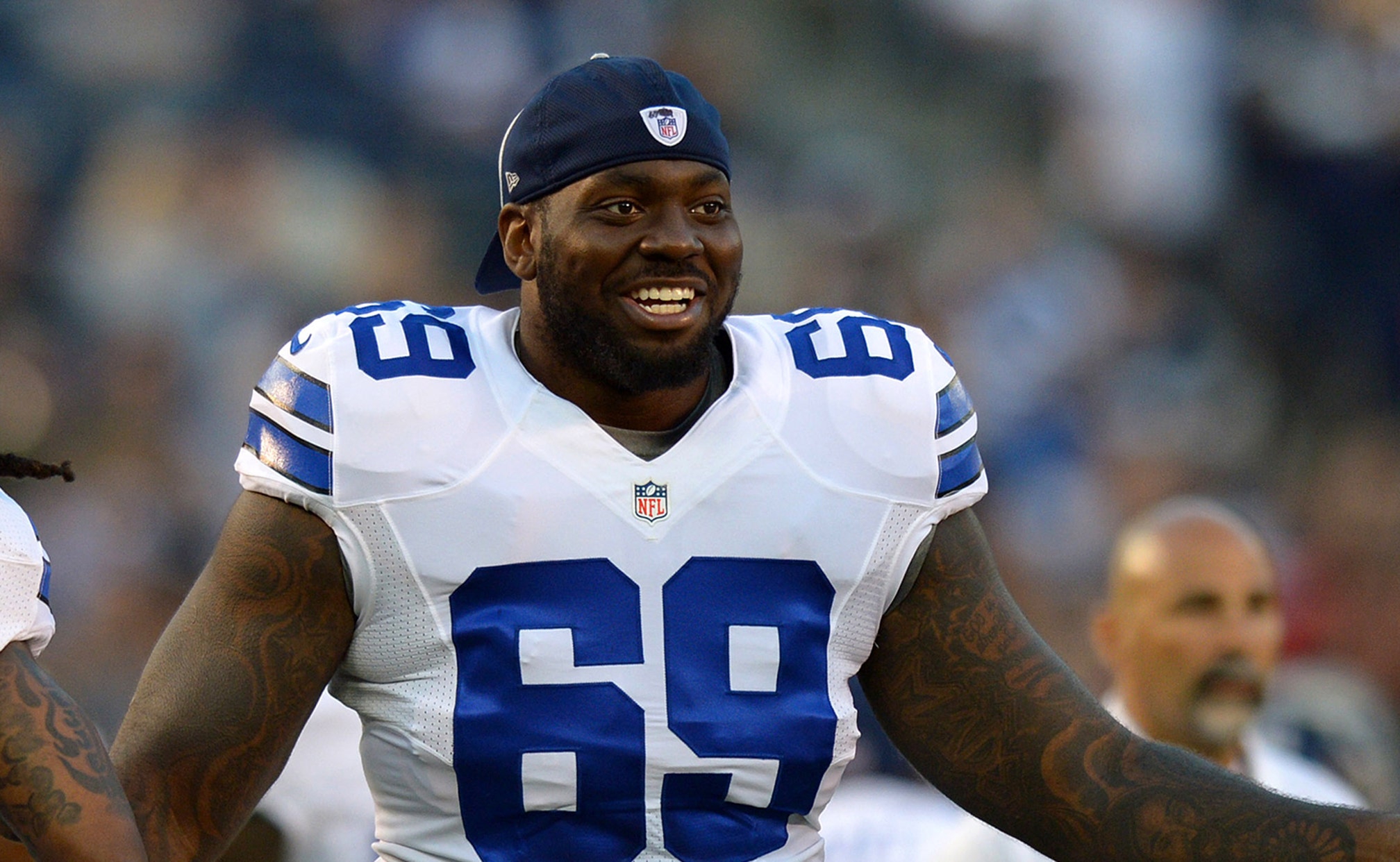 5 Unexpected Key Cowboys Contributors Through Week 5
BY foxsports • October 2, 2014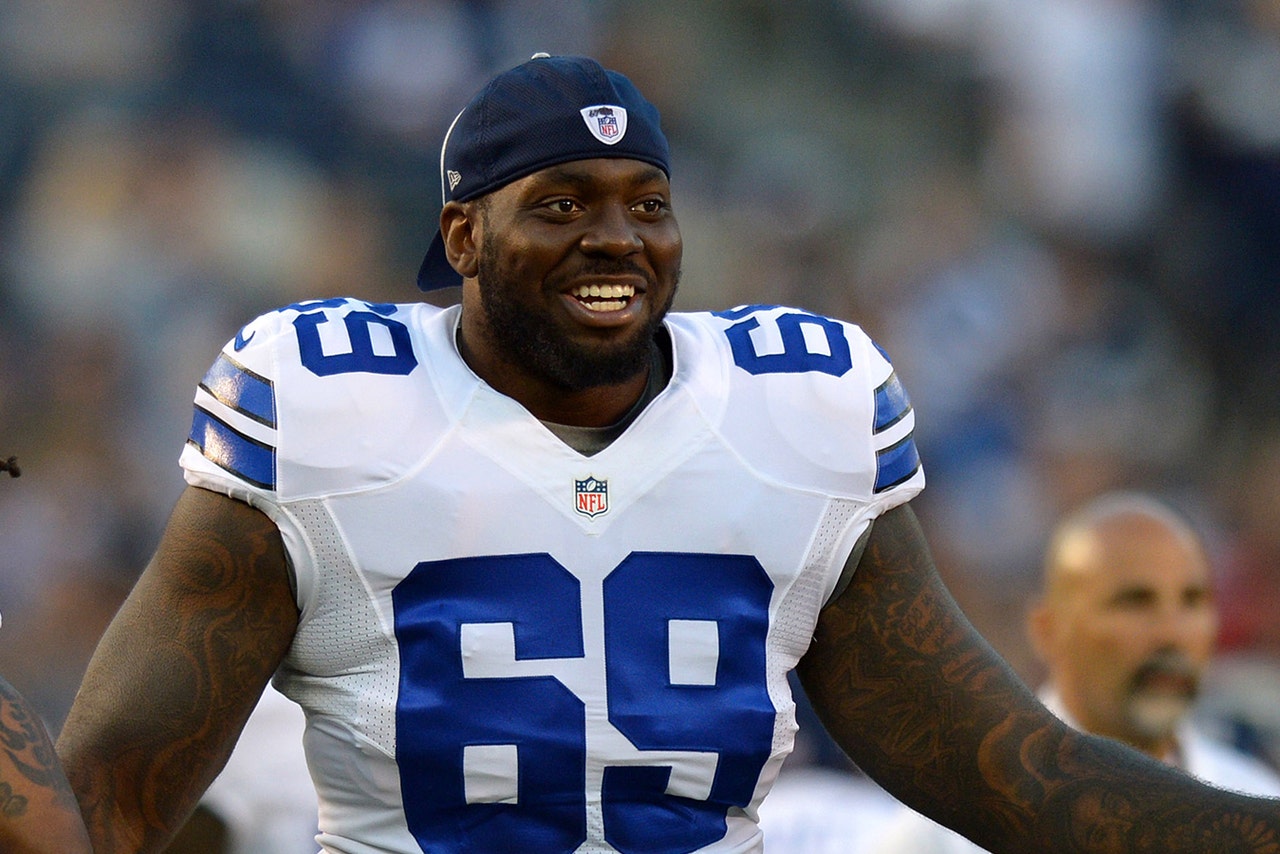 The Dallas Cowboys have gotten out to an impressive 3-1 start through the quarter season mark. While most of the attention has gone to Tony Romo, DeMarco Murray, and Dez Byrant, several key contributors have stepped up and made a major impact. These five players are producing in a multitude of ways, and the Cowboys wouldn't have jumped out to a hot start without them. 
5. Jason Witten
Witten is averaging less than four catches, 40 yards, and he hasn't scored a touchdown yet. So why does he make this list? He's contributing in an even more important way. The Cowboys have developed a blueprint for winning football games, and it starts with controlling the line of scrimmage, running the football, and dominating time of possession. Witten has played a major role in this regard. According to Pro Football Focus, Witten has graded out as the best run blocking tight end through four weeks. Witten makes up one piece of a six and sometimes seven man wrecking crew up front paving the way for DeMarco Murray. 
4. Sterling Moore
On the surface, Morris Claiborne's season-ending injury hurts the defense. However, it only really affects them from a depth standpoint. Claiborne had been consistently burned all season before his injury.  Claiborne had allowed 10 receptions on just 15 targets for 225 yards and three touchdowns through just three full games—opposing quarterbacks had a 121.5 rating when targeting him. He was demoted to nickel cornerback before the Saints game, and now Moore will be taking his place. Although Moore has only been on the field for 135 snaps this season, he has held up well in pass coverage.
In just 16 total snaps less than Claiborne, Moore has allowed just eighth receptions for 78 yards, allowing zero touchdowns and even adding to passes defensed. Opposing quarterbacks only have a 78.4 passer rating when targeting him. The former undrafted free agent out of Southern Methodist has even been a bigger contributor in the run game than Claiborne. Moore has racked up 12 tackles and missed none. On the other side of it, Claiborne had only made four tackles and missed two. This should actually turn out to be an upgrade for the defense.
3. Tyrone Crawford
Crawford is a great example of why you really can't judge a draft pick until he's had at least two seasons to develop. Originally drafted in the third round of the 2012 NFL Draft, Crawford goes 6-foot-4 and 285 pounds. Crawford has seen the majority of his snaps at left defensive end, but he can move around the defensive line and rush the passer from multiple slots. Crawford's first four games stand as a perfect example for why sacks are an overrated statistic. While Crawford hasn't racked up a single sack this season, he has registered four quarterback hits, 10 quarterback hurries, and one batted pass. Hurries and hits affect the individual play and at times even the quarterback -- these plays lead to incompletions and interceptions. Look for Crawford to register his first sack in a game very soon.
2. Rolando McClain
Sean Lee's non-contact injury this summer caused widespread panic about the Cowboys defense. When Jerry Jones brought in former first-round pick Rolando McClain, most people just chalked it up to "Jerry being Jerry". In reality, Jones found himself a stellar replacement at the middle linebacker position, and anyone who has ever evaluated a 4-3 scheme understands the value that this position has to the overall defense. Despite playing limited snaps while also battling an injury, Melton has racked up 16 tackles while only missing one, and he has registered 11 "stops", according to Pro Football Focus. Stops are a stat that Pro Football Focus has created and it charts the number of solo defensive tackles made which constitute an offensive failure. 
McClain has graded out as Pro Football Focus' top inside linebacker and it's in large part due to his pass coverage. McClain has allowed just five catches for 25 yards this season with a long of six yards and one interception. Opposing quarterbacks have a 47.9 rating when targeting him. McClain will get healthier and if he keeps playing like this it will be hard to take him off of the field.
1. Henry Melton
Although he was one of the more low-key signings of the offseason, Melton has turned out to be a major addition to the defense so far. Melton had spent the entire 2013 season on the shelf with a torn ACL, but in 2012 he was an all-pro caliber 3-technique 4-3 defensive tackle. The 3-technique is responsible for generating pressure through the interior, and that's exactly what the Cowboys defense was sorely lacking in 2013. Melton has battled through groin and hamstring injuries this season, but he hasn't missed a game yet. Having said that, he is operating as a situational player for now -- he has been on the field for 45, 51, 53, and 38 percent of the defense's snaps. 
Through just 84 pass rush snaps, Melton has two sacks, two quarterback hits, seven quarterback hurries, and a batted pass. He has been a knife through the middle of the defense operating exactly like a 3-technique should in Rod Marinelli's defensive scheme. Look for Melton's snaps to increase going forward as his health improves.
For more on the Cowboys and the NFL, follow Dan Schneier on Twitter @DanSchneierNFL.
---