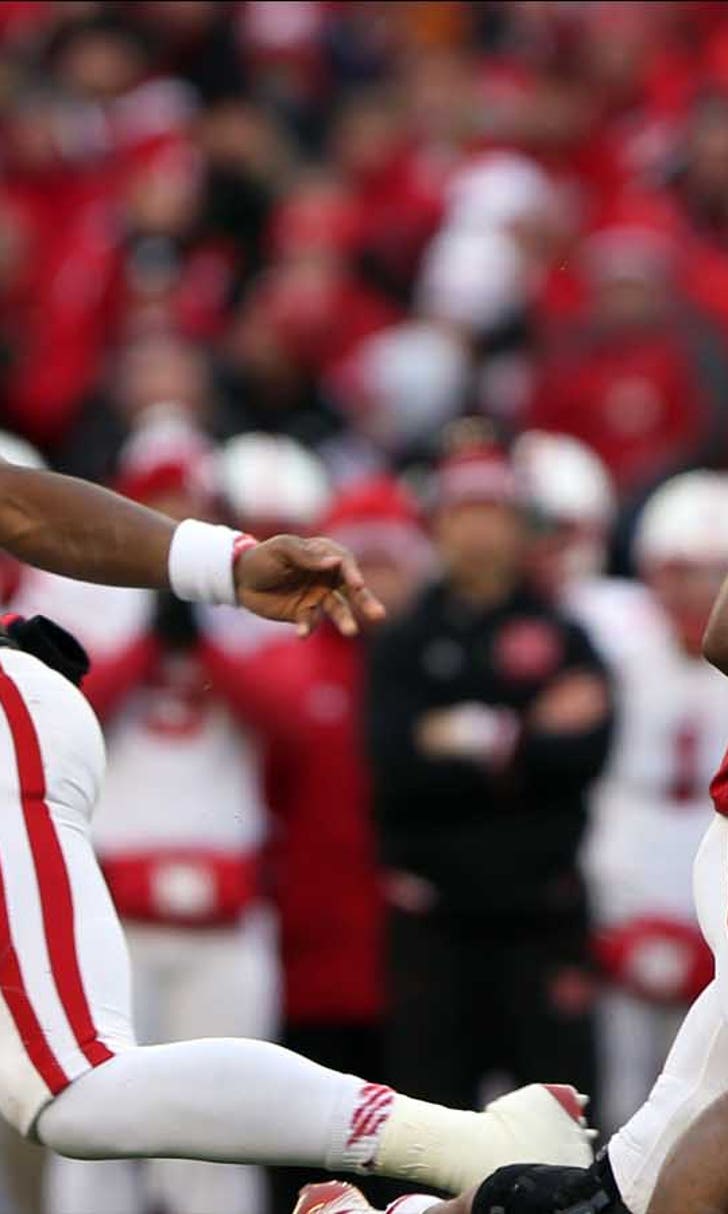 5 things to watch: Minnesota Gophers at Nebraska Cornhuskers
BY foxsports • November 21, 2014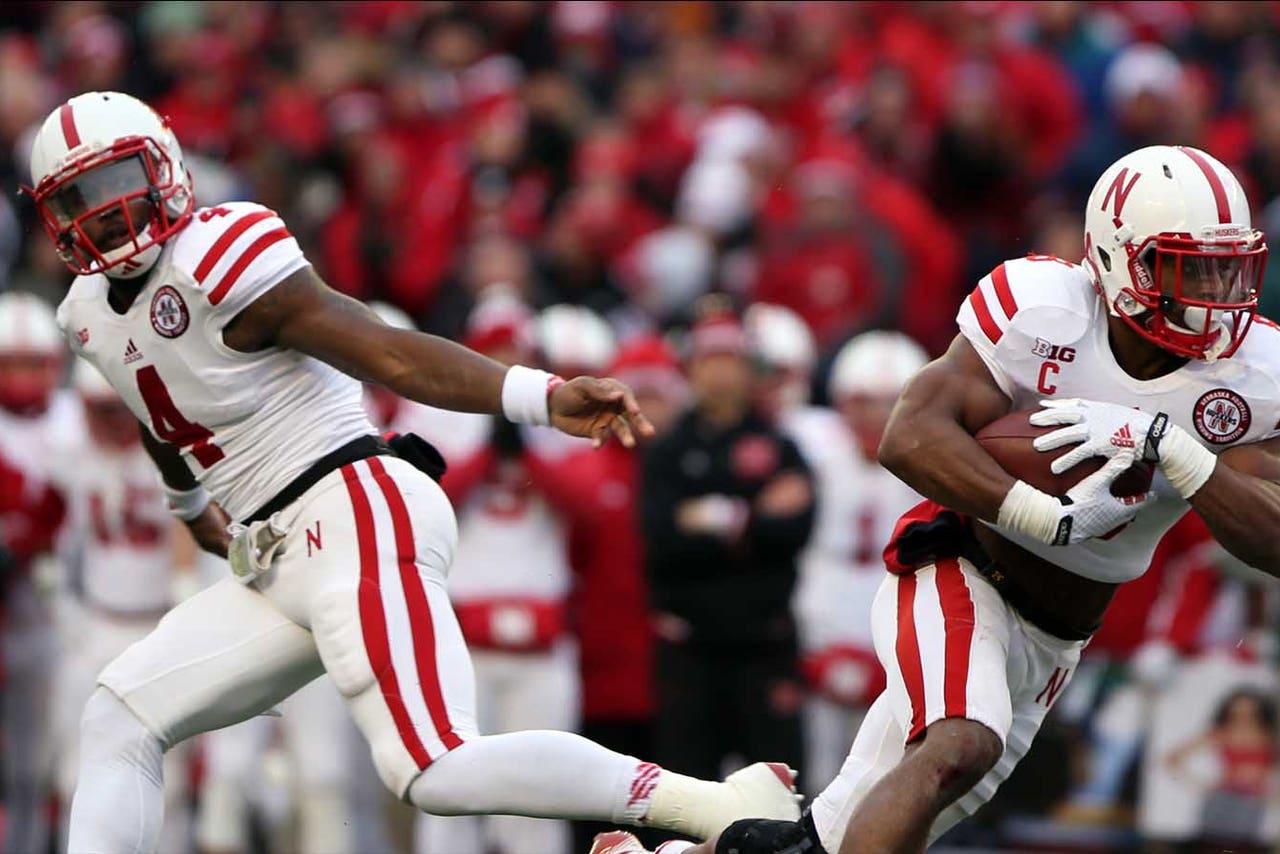 MINNEAPOLIS -- Two regular-season games remain for the University of Minnesota football team, and the Gophers will be on the road for both of them. This Saturday, Minnesota heads to Lincoln, Neb., for a matchup with the Cornhuskers. Both teams are coming off losses last Saturday and need a win to bolster their Big Ten hopes. Here are five things to watch for in Saturday's meeting at Memorial Stadium.
With two games remaining in the regular season, Minnesota remains in good shape in the Big Ten West even after its loss to Ohio State. The Gophers are 4-2 in the Big Ten and play two teams -- Nebraska and Wisconsin -- who they're either tied with (the Huskers) or trailing (Badgers) in the standings.
If Minnesota loses Saturday and Wisconsin wins, the Badgers claim the Big Ten West title. If the Gophers win, it will set up a playoff game of sorts next Saturday in Madison, regardless of what Wisconsin does against Iowa.
Minnesota linebacker De'Vondre Campbell made a bold statement after last Saturday's loss to Ohio State when he said the Gophers would see the Buckeyes again in three weeks, meaning the Big Ten championship game. Minnesota's path to Indianapolis runs through Lincoln and Madison.
It's the first time in a long time the Gophers are playing for something significant in November, and that excitement hasn't been lost on the fan base. It's been a decade since Minnesota has beaten Wisconsin, too, so a win Saturday would add an extra layer to next weekend's regular-season finale in Madison.
The Huskers run defense was rather stout entering last weekend's game against Wisconsin, but Nebraska was on the wrong side of history in that game. Badgers running back Melvin Gordon set a new single-game FBS record for most yards in a game with 408 -- and he did so in just three quarters.
Gophers senior David Cobb almost assuredly won't come near that mark, but Minnesota may have a blueprint on how to run against Nebraska. Cobb is sitting at 1,350 yards this year, just 115 short of setting a new school record for most yards in a season. Laurence Maroney currently holds the record of 1,464 yards, which he rushed for in 2005. The Huskers have allowed just three 100-yard rushers this season, but Cobb has six 100-yard games this year. There's a good chance Cobb could put himself in the record book Saturday with a solid game against a Nebraska defense coming off an embarrassing showing.
By his standards, Nebraska running back Ameer Abdullah had a rough game last weekend against Wisconsin. The do-it-all senior rushed for just 69 yards and had only one catch. On top of that, he fumbled twice, losing one.
Abdullah suffered a knee injury on Nov. 1 and wore a brace last weekend in Madison. If Abdullah is healthy -- even if not 100 percent -- he'll be the main focus of the Gophers' defense this Saturday. He's currently third in the Big Ten in all-purpose yards per game (178.6) and is the fourth-leading rusher in the conference (131.9 ypg).
Though Nebraska lost to Minnesota last year, Abdullah did his part on offense. He rushed for 165 yards on just 19 carries, but the Gophers kept him out of the end zone. Other teams have had a hard time of keeping Abdullah from scoring, as his 19 total touchdowns are second-most in the Big Ten. If Minnesota can slow him down, the defense should be in good shape.
When the Gophers beat Nebraska last year, it marked the first time since 1960 that Minnesota won against the Huskers -- a stretch of 16 straight losses. After Minnesota's 34-23 victory at TCF Bank Stadium last October, jubilant Gophers fans stormed the field to celebrate the historic win against then-No. 25 Nebraska. But how much from that win can carry over into Saturday's test?
Quarterback Mitch Leidner barely played last season against the Huskers, throwing just two passes and running four times as the backup to Philip Nelson. As a whole, Minnesota completed just eight passes in that game. It was David Cobb doing much of the work on offense, rushing for 138 yards on 31 carries. Nebraska's quarterback was different then (Taylor Martinez) than it is now (Tommy Armstrong Jr.).
If anything, that win last October showed the Gophers that they can indeed compete against the likes of the Cornhuskers. It got the proverbial monkey off Minnesota's back as they snapped that long drought against Nebraska. Now there should be no intimidation factor this time around . . . even though the Gophers' last win in Lincoln was 54 years ago.
This has been a storyline for most of the season: When will Minnesota's passing attack take a step in the right direction? Against Ohio State last weekend, there wasn't much of a passing game to speak of. Quarterback Mitch Leidner was just 7-for-19 for 85 yards and a pair of interceptions. Leidner has now completed just 51.5 percent of his passes this season, which ranks him 118th among FBS quarterbacks.
On the same token, Minnesota has proven this year that it can win without much of a passing attack. The Gophers completed just one pass in a 24-7 win earlier this year against San Jose State, and Leidner threw for just 138 yards in Minnesota's 51-14 rout of Iowa earlier this month.
Wisconsin -- whose passing offense is barely ahead of the Gophers' -- passed for a mere 46 yards last weekend against the Huskers and still tacked on 59 points. Of course, much of that was thanks to 408 rushing yards from Melvin Gordon. But it was a blueprint that showed Nebraska is beatable even if opposing teams don't throw the ball much (or with much success). Leidner's receiving corps has been depleted as of late, and Drew Wolitarsky won't play once again with an injury. Then again, Minnesota might not need Leidner to do much with his arm.
Follow Tyler Mason on Twitter
---