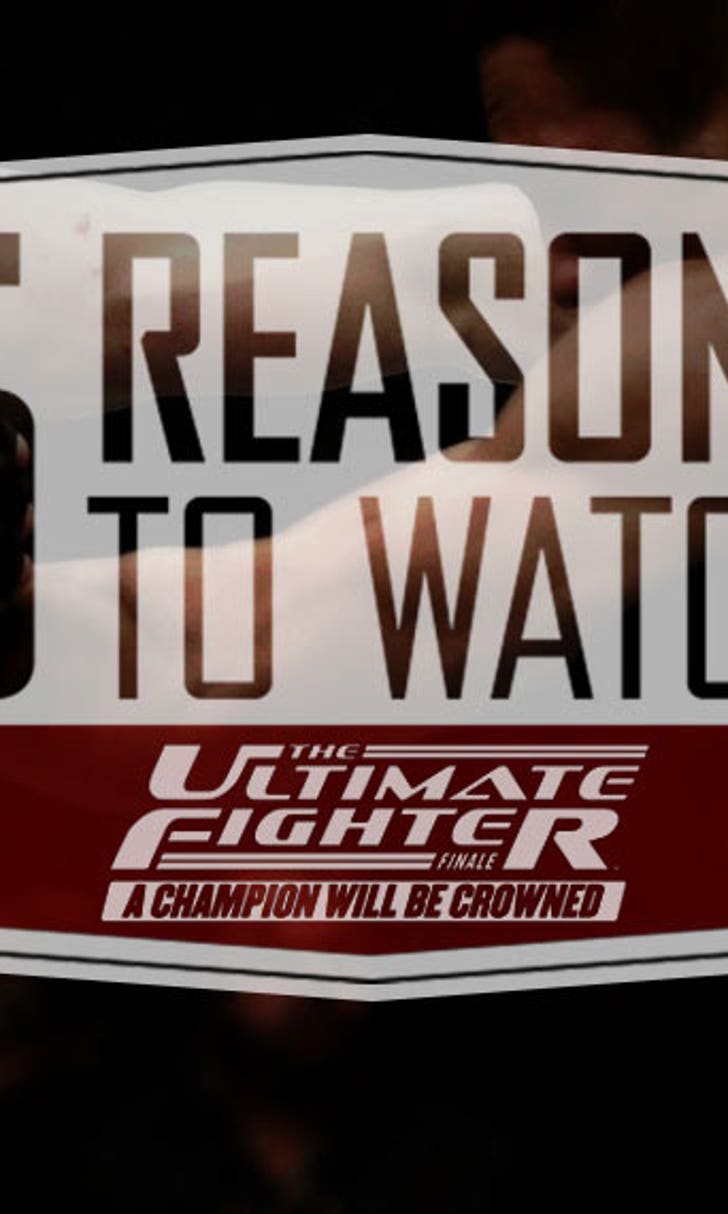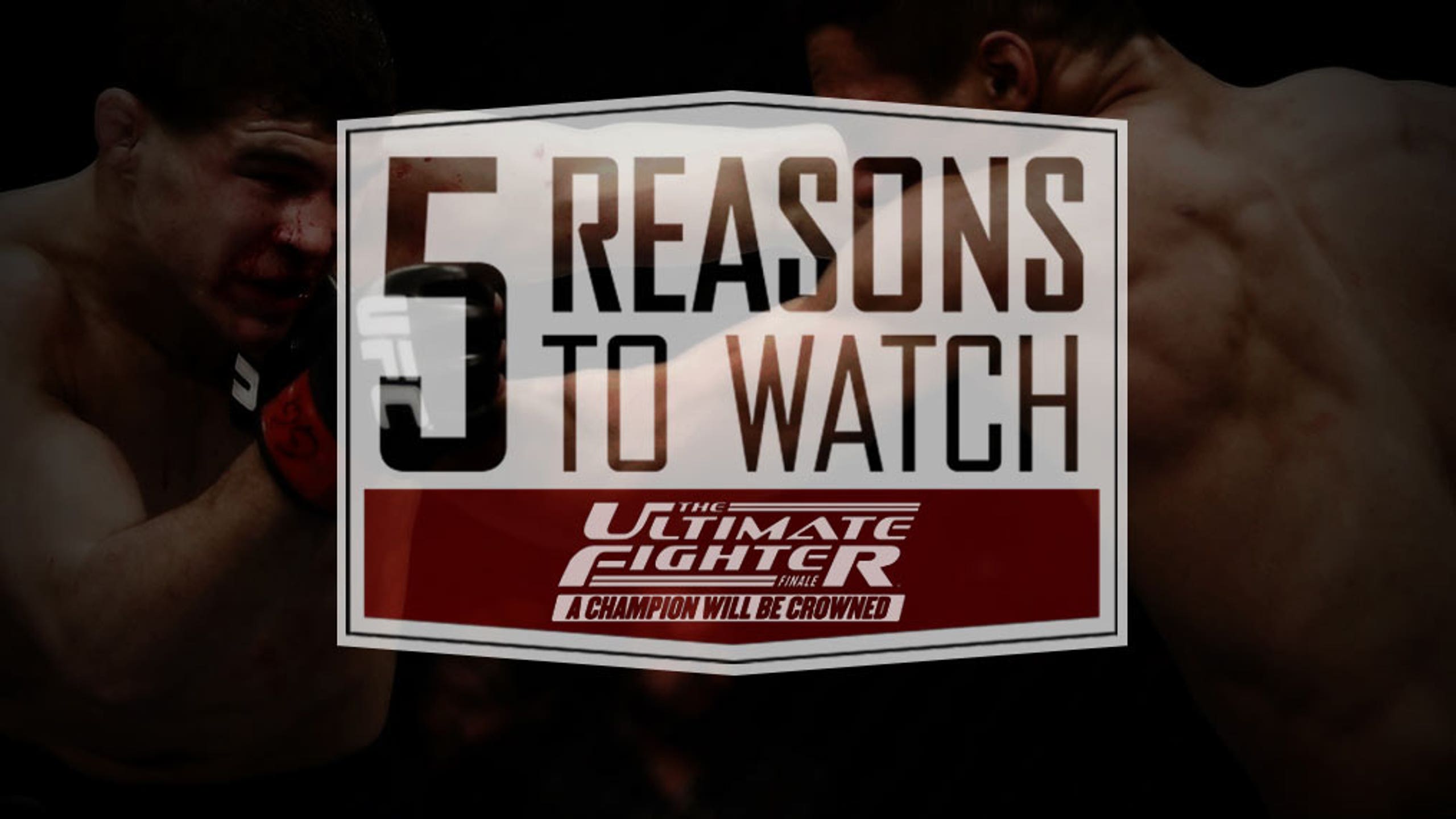 5 Reasons to Watch The Ultimate Fighter Finale
BY Damon Martin • December 11, 2014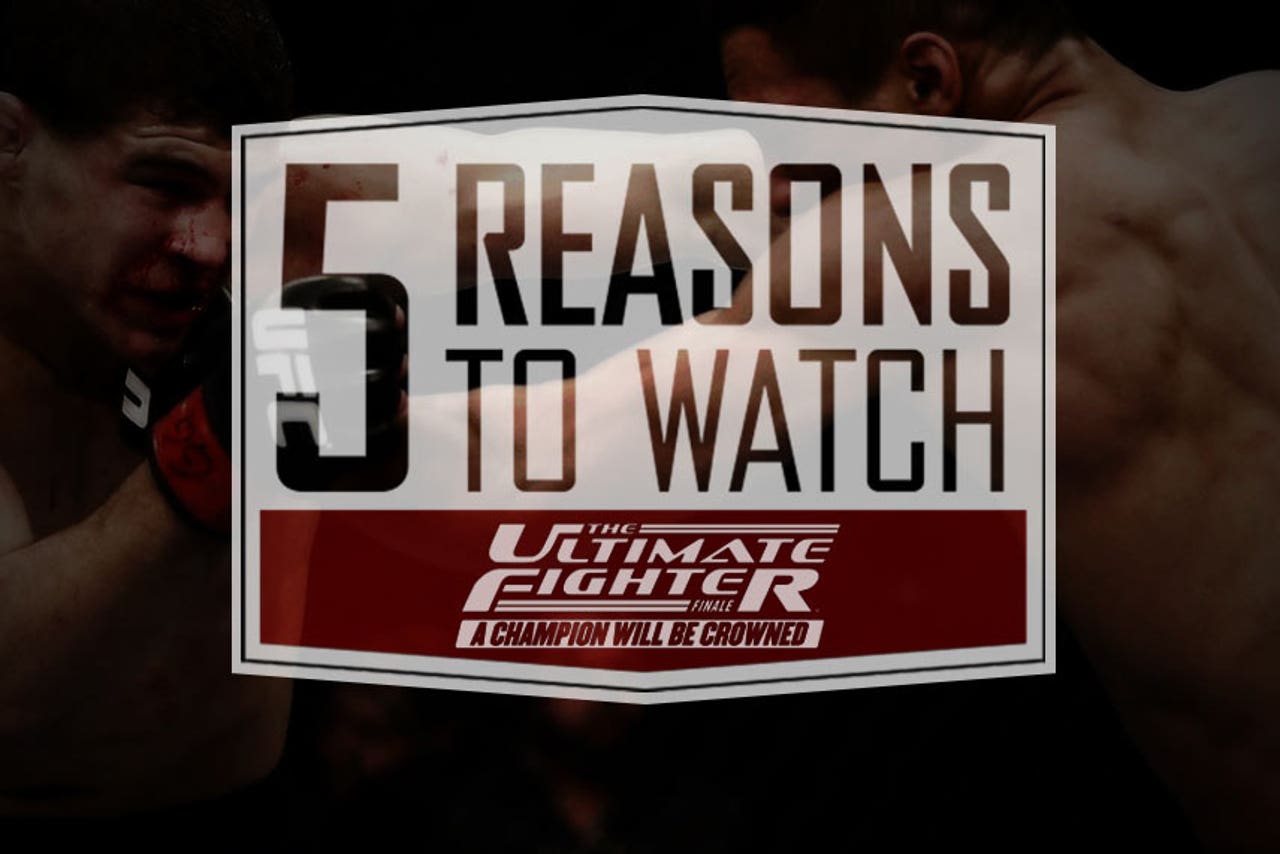 This Friday night in Las Vegas, the latest season of The Ultimate Fighter comes to a close with the first ever champion at 115-pounds being crowned when Carla Esparza takes on Rose Namajunas in the main event.
In addition to the strawweight title fight, featherweight knockout artist Jeremy Stephens takes on Charles Oliveira in a very intriguing matchup at 145-pounds while the undercard is decorated with the stars from the season of The Ultimate Fighter.
A title fight at the top, some serious contenders for 'Fight of the Night' and a chance for the women to shine on Friday night as they take up eight of the 11 bouts on the card.
There are plenty of reasons to tune into The Ultimate Fighter Finale this weekend, but today along with UFC on FOX analyst Karyn Bryant, we're going to give you five good reasons to make sure to watch.
The Best in the World at 115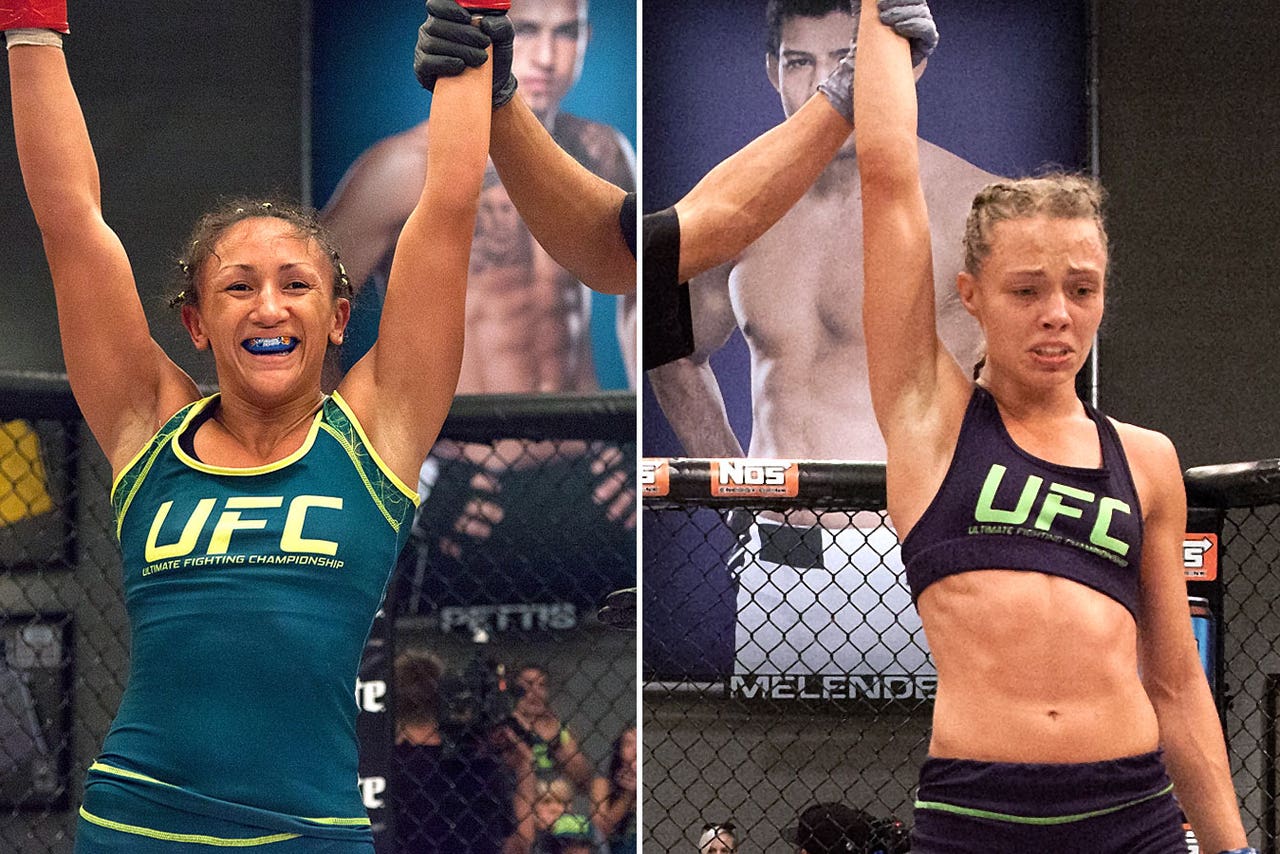 This season of The Ultimate Fighter was a showcase of 16 of the best women's fighters on the planet as the UFC looked to crown the first ever strawweight champion. At the top of the list when the season began was former Invicta FC champion Carla Esparza, who was ranked No. 1 overall and expected to make it to the finale.
She got the job done, but her opponent wasn't as highly touted going into the show although Rose Namajunas certainly proved rankings are just numbers as she blasted through three fights in a row, finishing everybody she faced in the Octagon.  Namajunas' run was improbable, but one of the best ever in Ultimate Fighter history and now the two very best fighters in the world at 115-pounds will square off this Friday night with a title on the line.
 "I think they're definitely the best," Bryant added.  "The rankings were what they were, but based on the performances that the women put on in the show, clearly we got the two best people."
The Next Ronda Rousey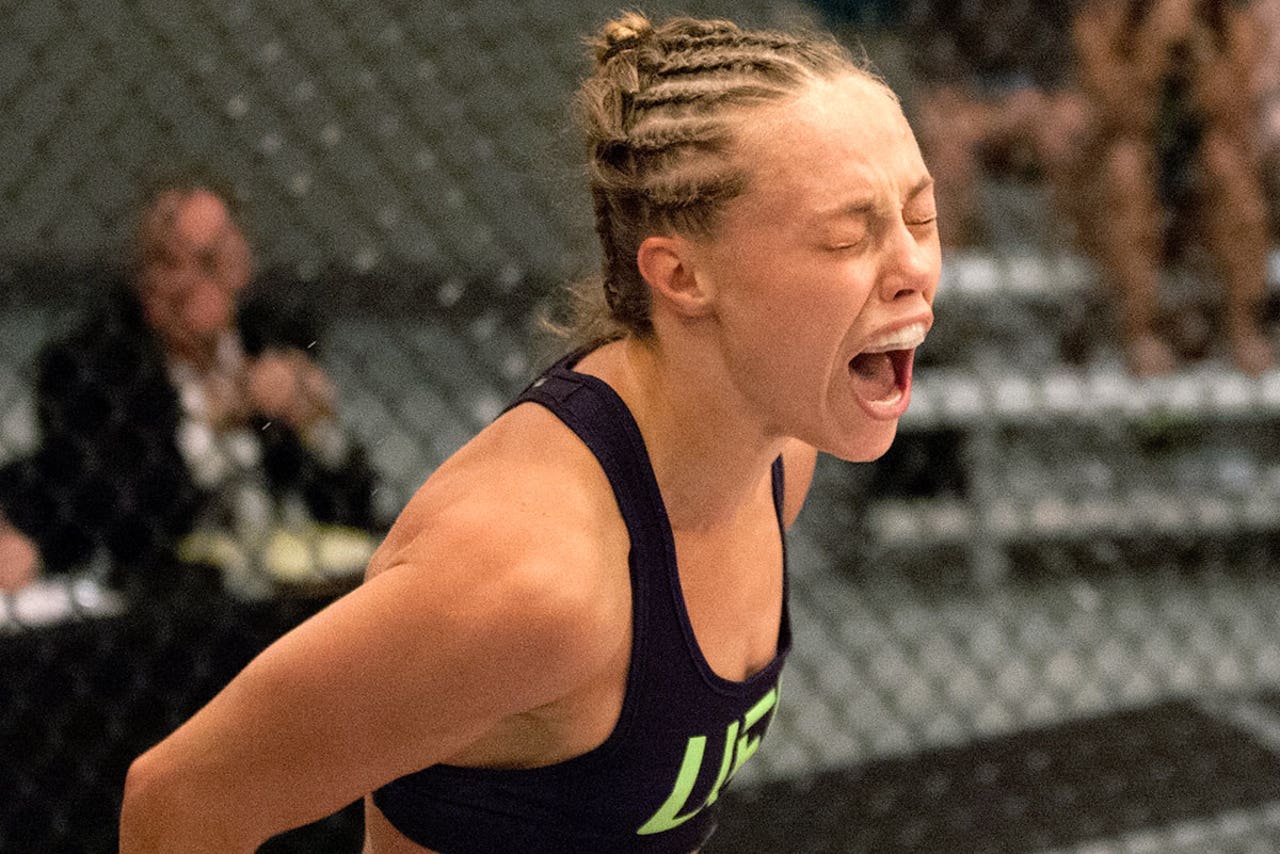 It's never easy for an up and coming fighter to draw comparisons to a champion or historically great competitor from UFC history when they are just starting out, but Rose Namajunas doesn't mind one bit that people are comparing her to women's bantamweight champion Ronda Rousey.
UFC president Dana White first teased before the season began that one of the ladies from the show was the next Ronda Rousey and as Namajunas tore through the competition with submission after submission it was clear who he was referencing.  While it's a lot of pressure to add to Namajunas as she prepares for her first ever UFC title fight, there are positives to the situation as well.
By comparing her to Rousey, the eyeballs on Namajunas' debut are already going to go up immediately.  It doesn't hurt that Rousey touted the nickname as well and called Namajunas her favorite fighter at 115-pounds as well.
Clearly if Namajunas wins her fight and claims the title she'll no longer be the next Ronda Rousey -- she'll just be the first Rose Namajunas -- but for now it's not a bad comparison to make.
"It's not a bad way when describing her fights.  She's got the kimura where Ronda has the armbars. You don't want to color somebody's future by making them the second coming of somebody else, but I think it's an okay comparison," Bryant stated.  "They're both very dominant, they both have strong personalities and I see a lot of similarities. She still has a lot of time to define herself, but for now if saying she's the next Ronda Rousey gets people to check out her fights and watch her fights, that's not a bad thing."
Jeremy Stephens vs. Charles Oliveira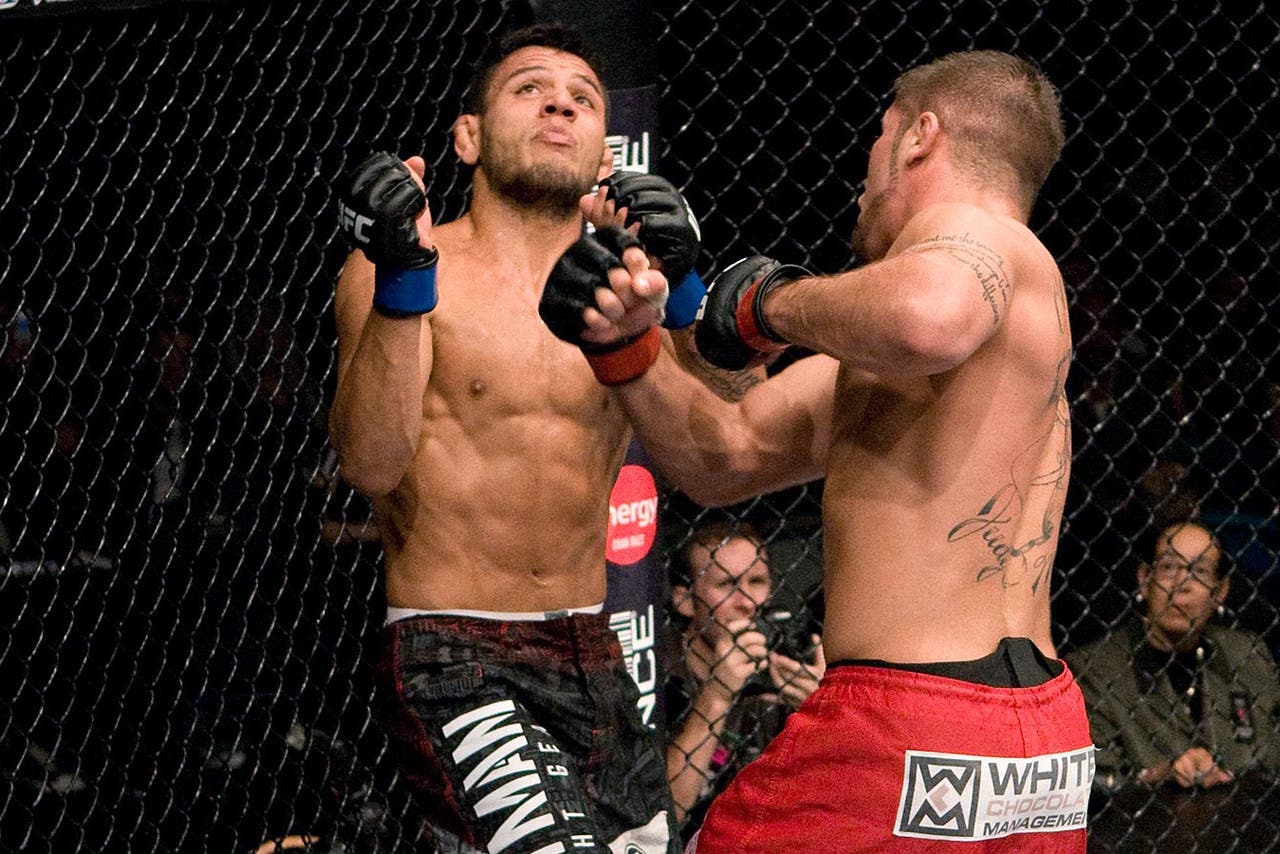 It should be easy enough to just put those two names and walk away because this featherweight matchup is as good as it gets for exciting fights at 145-pounds.
Stephens has been a great addition to the division since dropping down from lightweight and he continues to add new highlights every time he fights.  He suffered a slight setback in his last bout against Cub Swanson so he's returning more motivated than ever to get a win over a well respected prospect like Charles Oliveira.
Oliveira is coming off back-to-back submission wins and he's incapable of putting on a boring fight.  The Brazilian possesses deadly Muay Thai skills, mostly showcased in his ability to throw some of the best knees you'll see in the division and his ground game is second to none in the UFC.  He just recently submitted veteran grappler Hatsu Hioki in a fight that showcased some of the best mat transitions in UFC history.
Can Oliveira weather the storm of Stephens' power?  Can Stephens keep the fight standing or will Oliveira find a way to drag this fight to the mat? 
Tune in Friday night to find out who wins in this ultra exciting co-main event.
Semifinalists Battle It Out
Jessica Penne and Randa Markos came up just short in their bids to make it to The Ultimate Fighter Finale title fight, but now the two strawweights will meet in the Octagon instead as the lead bout on the main card.
Penne is a former Invicta FC champion at 105-pounds, who moved up to strawweight for the chance to compete on the reality show.  She's a dangerous ground technician with a brown belt in Brazilian Jiu-Jitsu not to mention a long reach and range when standing on the feet.
Markos was a real discovery on the show this season after being ranked as the No. 14 seed overall and then setting the tone with an upset win over No. 3 seed Tecia Torres.  Markos then made short work of No. 6 seed Felice Herrig before finally falling to defeat to Rose Namajunas. 
Penne and Markos are both coming off of losses on the show so this will be a big opportunity to set the tone for the main card and their futures in the UFC with a strong performance on Friday night.
"I'm really interested in seeing what happens with Randa and Jessica," Bryant added.  "Randa's such a powerful fighter and she has a very interesting future already because she's polarizing so people want to see what happens with her.  Jessica fights a little more methodically and precise so it's a very interesting stylistic matchup for her."
Time for the Women to Shine
Since women's fighting was added to the UFC in 2013, the bantamweight division has continued to grow and flourish with Ronda Rousey quickly becoming one of the biggest stars in the sport.  A second division has already been added with several fights taking place at 115-pounds, but the strawweights will officially take center stage with Friday's card in Las Vegas.
No card in the UFC has featured more than a handful of women's fights at one time, but The Ultimate Fighter Finale will showcase eight bouts in the strawweight division -- the first time it's ever happened inside the Octagon.
Following a long, drama filled season of The Ultimate Fighter, the finale will be the time for the women featured on the show to get back to the business of fighting and with 15 of the cast's 16 members competing this weekend, business is good.
"On Friday they can shut everybody up and go in there and fight," Bryant added. "That's what they came here to do that's what they are paid to do. I feel like that will shut a lot of people up about the season so they can see how dedicated they are to fighting. I have a feeling they are really going to throw down."
---
---