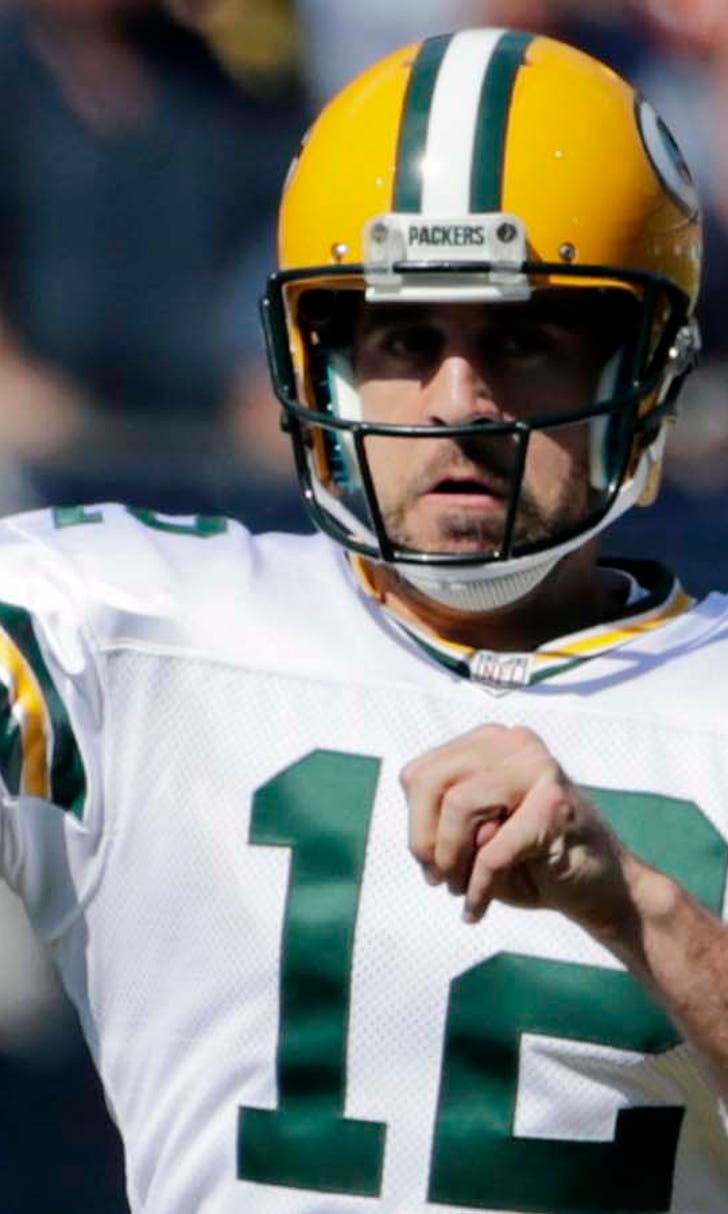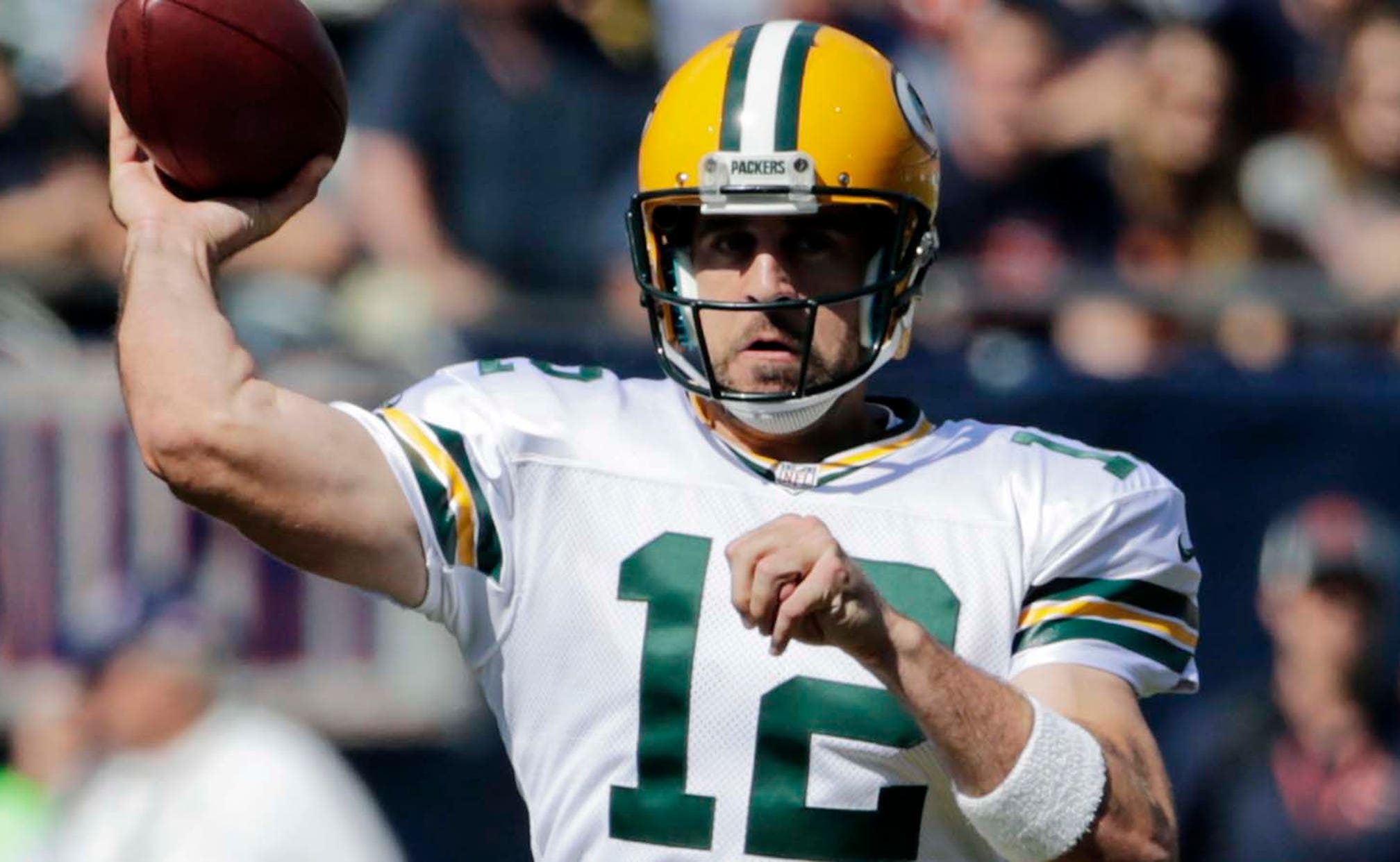 5 Questions with Aaron Rodgers: Building off Bears win
BY foxsports • September 30, 2014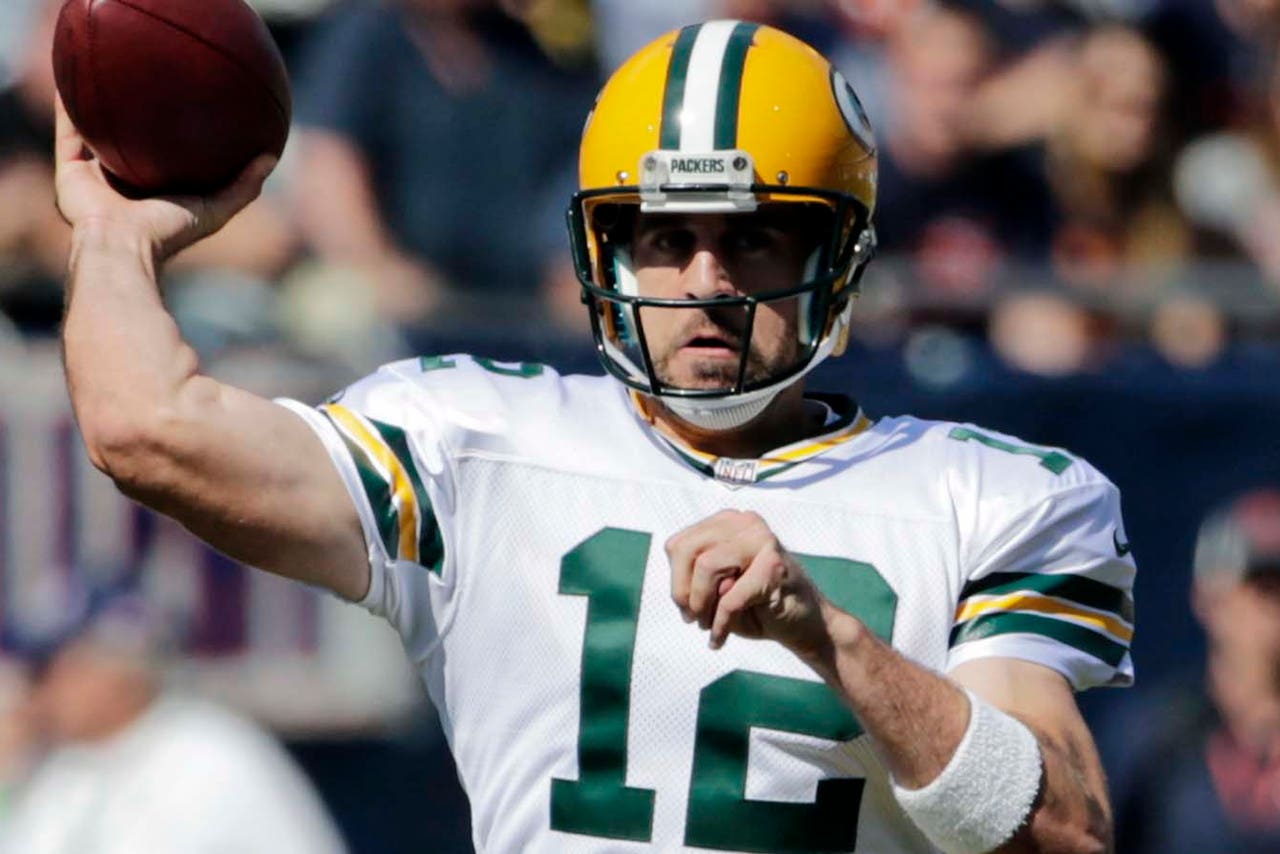 GREEN BAY, Wis. -- Coming off one of the best games of his career and with a short week to prepare for the Minnesota Vikings, Aaron Rodgers met with the media Tuesday to discuss the running game, chemistry with Jordy Nelson and much more.
Here are five question-and-answer highlights from Rodgers' media session:
1. How much is there to build on from the performance in Chicago?
RODGERS: "I think we did some good things, but the offense is still not where we want it. Obviously we'd like to have some more balance. We didn't run the ball real effectively. Sometimes it's going to happen when you throw it so well, but we've got to be able to close out games running it a little more effectively. We've got to find ways to get Eddie more touches and more involved, and James as well. But it was a good step for us, we scored a lot of points and had a low amount of plays. So our efficiency was good, the execution was very good. We've just got to build on it."
2. How does the run game click if you're trying to pick up the tempo? Doesn't running the ball slow the game down?
RODGERS: "Well, it just depends on how many yards we're getting and if we're converting or not. You know we like to be an up-tempo team and the runs definitely fit in there. We just have to find ways to be a little more effective with our yards per carry and being able to convert those first and second downs with runs. Or just put us in manageable situations on third down. But it's about, you know, we're going to be aggressive and if we have to throw it to open up the run, so be it, but we need to find ways to get Eddie and James 25-30 touches."
3. Last week's message was 'R-E-L-A-X.' What about this week?
RODGERS: "You know, to have an impact it's got to be . . . you know it's got to be real, it's got to come from an authentic place, and I felt that last week there was a little bit of freakout starting, and I wanted to just take the onus on myself. I'm going to play better, and we're going to be OK. We're 2-2. This is a big game for us, division game, chance to get to 3-2, going into a mini-bye here which will be great for all of us. That's kind of our focus."
4. Is the rapport you have with Jordy Nelson from experience together, or what other factors are involved in that?
RODGERS: "It's a conversation. It's a lot of conversations that we have during the week. You know we spend time watching film together during the week in the group, and then we have conversations outside the room, conversations during our walk-throughs and just trying to get on the same page with those guys. The best players are often the smartest players and the ones that have the distinct attention to detail, and Jordy has such great second and third reaction, but he also, really, from his second year on, really wanted to get on the same page with me and cared about how I was seeing the game and has really gotten in my hip pocket since then. And now it's more of a two-way conversation. He's telling me stuff that he wants to do on the field, and I'm adjusting to him."
5. How important for the offense was it to get Randall Cobb going?
RODGERS: "He's a big-time player for us. We've got to find ways to get him the football. You know we've been moving Jordy around a lot, based on coverages, to try and find ways to free him up a little bit. But when you do that, teams are still either dropping a back-side safety down to get on Jordy, or double-team him somehow in the slot, then to leave some guys that are one-on-one, and Randall had some opportunities in the game and made the most of them."
Follow Paul Imig on Twitter
---