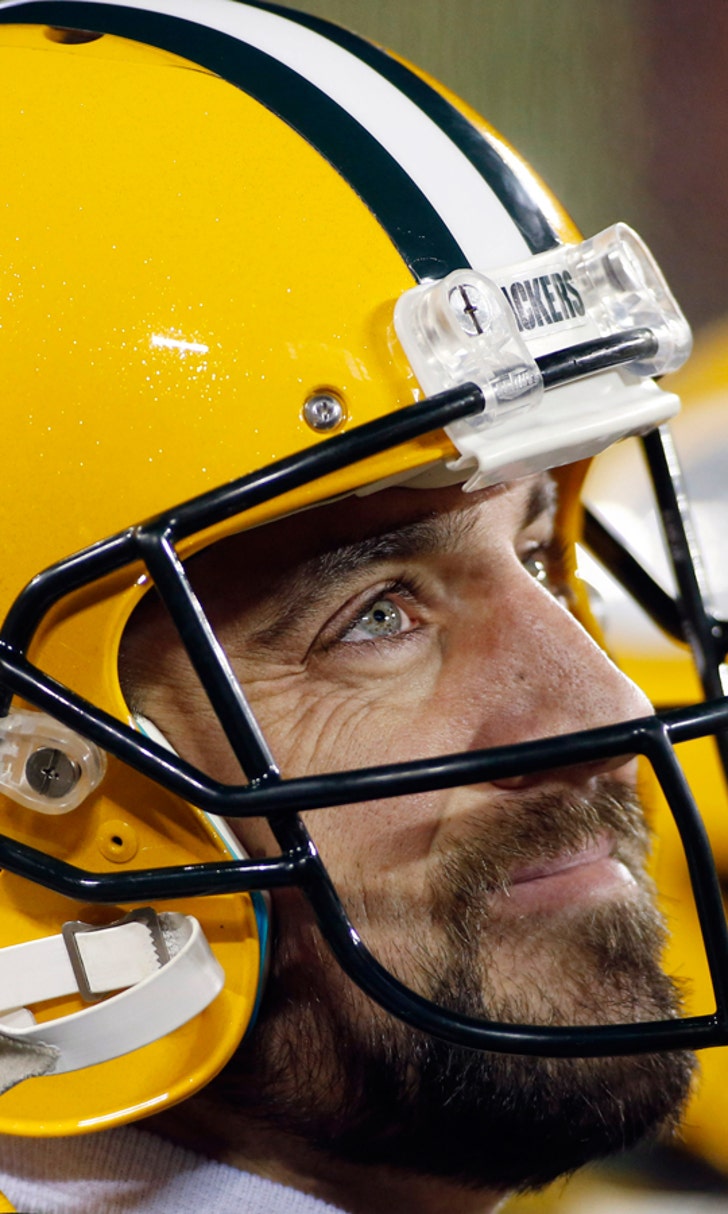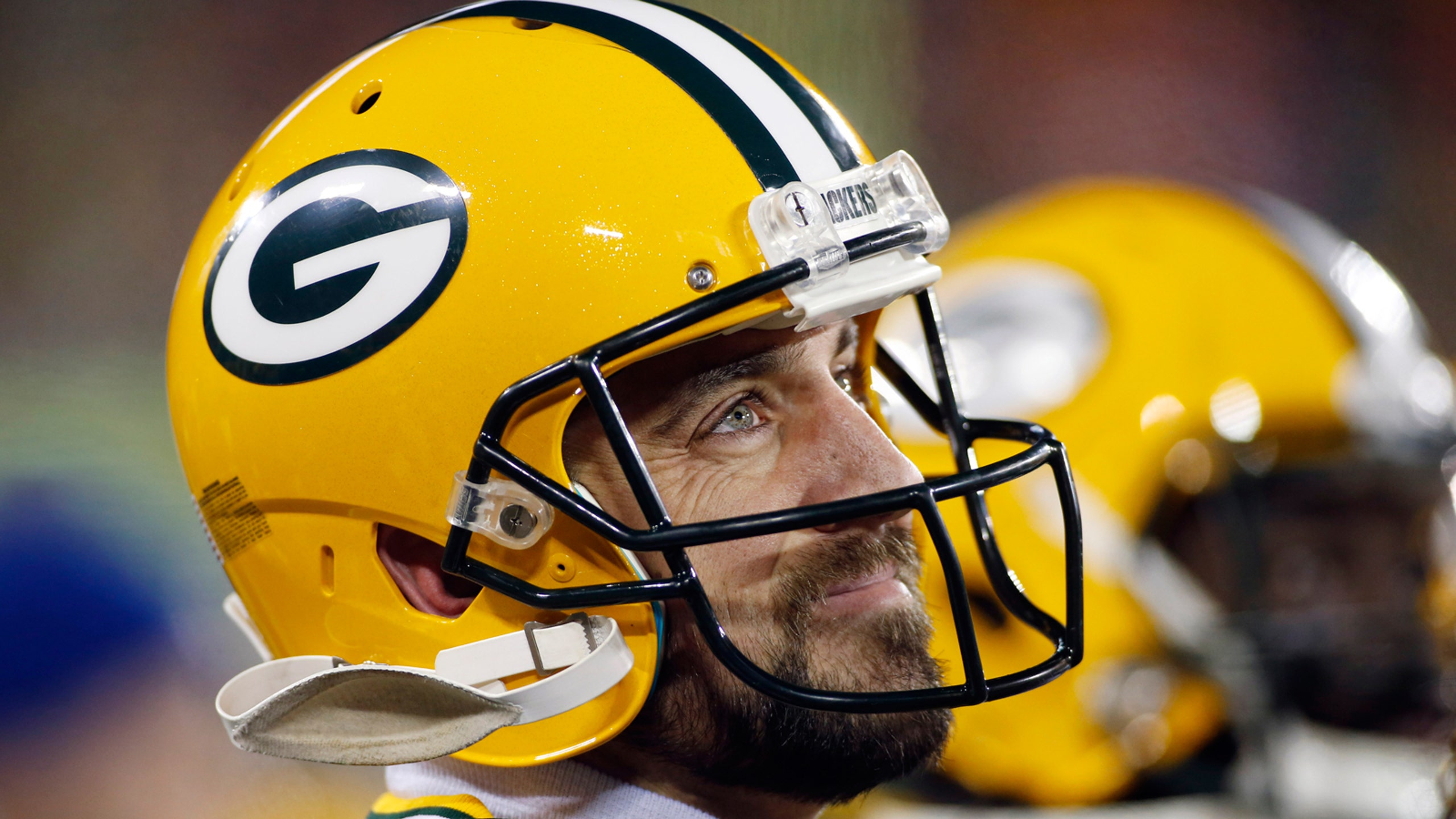 5 Questions with Aaron Rodgers
BY foxsports • December 4, 2014
GREEN BAY, Wis. -- Now that Aaron Rodgers is the frontrunner for the NFL's Most Valuable Player award and has the Green Bay Packers in first place in the division, there is a lot going right heading into the fourth quarter of the season. As Rodgers met with reporters Thursday, he talked about his success and the team's success, but there's also the issue of how the Packers can perform better in the red zone after going 0 for 4 in their win over the New England Patriots.
Here are five question-and-answer highlights from the interview with Rodgers:
1. If a team drops eight in coverage in the red zone, how do you beat that?
RODGERS: "I think you have to run it effectively. You have to be able to run it down in the red zone. We didn't run it great down there. Didn't have a lot of opportunities, actually, to run it. We passed the ball on a lot of second and third downs. Mixing up the balance there I think is important. And then extended plays. When you get opportunities to extend plays, we've made a lot of great plays over the years on those. In last week's game, they did a good job of kind of rushing to my depths, holding me in the pocket and then locking down the guys as the plays started to extend."
2. Patriots coach Bill Belichick and Falcons coach Mike Smith both said you're playing better than ever. Do comments like that mean anything special to you?
RODGERS: "I appreciate the kind words, but I think you just have to realize that you're one game away from getting thrown in the trash. So you've got to continue to stay focused on the things you can control -- your preparation, your performance each week -- and realize this is a what-have-you-done-for-me-lately league. As long as we're all taking care of our responsibilities, the team as a collective gets the recognition we deserve and individually we all get some bones thrown our way as, well."
3. When you're one win away from being the No. 1 seed in the NFC but also one loss away from being No. 6 or 7 in the conference, does that sharpen focus on the team?
RODGERS: "Well, I think our youth helps us in that sense. We're young enough to not really realize any different, maybe feel the added pressure that goes with December football. Both teams will be feeling it. There's an urgency that picks up, a focus, and we have to play our best football this week and realize we're in some tough races, obviously for the division, which is our first goal. And then after that anything is a bonus."
4. What stands out about Corey Linsley that's made him successful, now and in going forward with him?
RODGERS: "Well, he doesn't make the same mistake twice. You might think that's an elementary fact there, but it's pretty impressive for a rookie to be able to pick up the offense the way he has. He's got two great guys to play next to as far as getting his checks and his calls down, but Corey is a very bright guy. I'm sure he's a great note-taker, because he doesn't make the same mistake twice, and he's always making the correct call and adjusting. If he makes a mistake, he goes and fixes it right away. The physical part, he has all the physical tools you want, with his body flexibility, his strength, his hand placement and those type of things. But the mental part is where a center can really excel, and he's been excellent at that."
5. Tim Masthay has the fewest punts in the NFL this season. What's your relationship like with him when he's not getting much work?
RODGERS: (Note: Watch for some heavy sarcasm midway through.) "I don't know if Tim likes me for that or not. Tim is usually the butt of a lot of jokes. But he's a great guy. He's probably the most athletic punter I've ever been around; I'll give him that credit. He's also the worst sheepshead player I've ever seen. So that combination makes for a good disposition for a punter. Has he been complaining about the lack of punts? I thought he was a good teammate, that he wanted to win first and not just get his stats up. He is the all-time leader in net average and I think gross average. He shouldn't be complaining too much. Give him a little rest."
Follow Paul Imig on Twitter
---