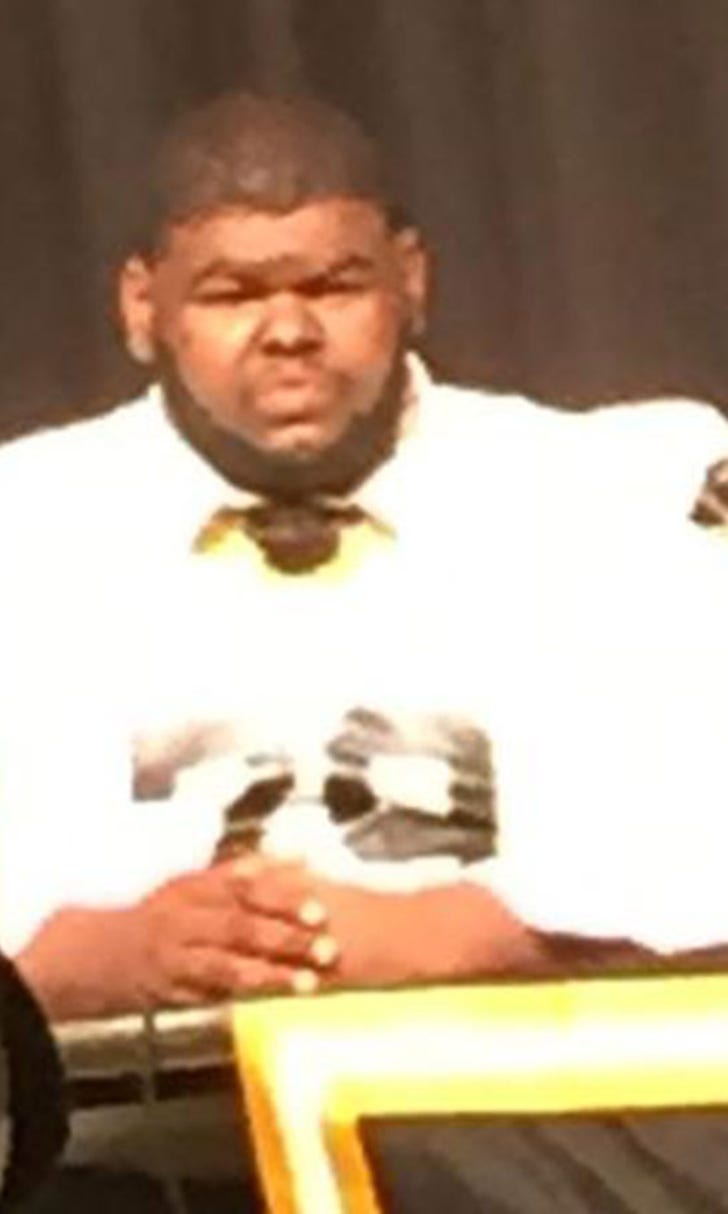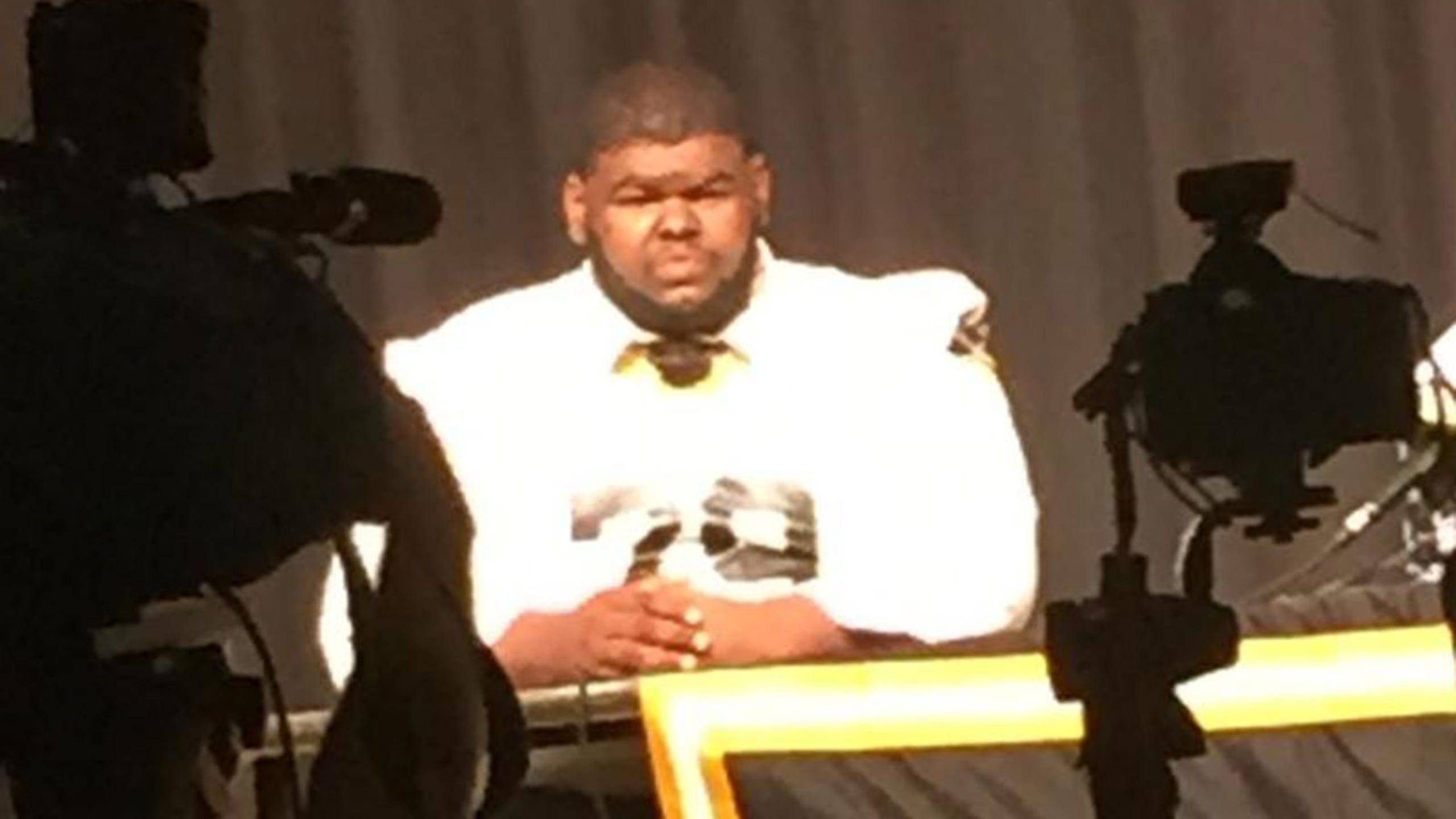 420 pounds! Meet the biggest college football signee in Kansas -- he can dunk, too
BY foxsports • February 5, 2015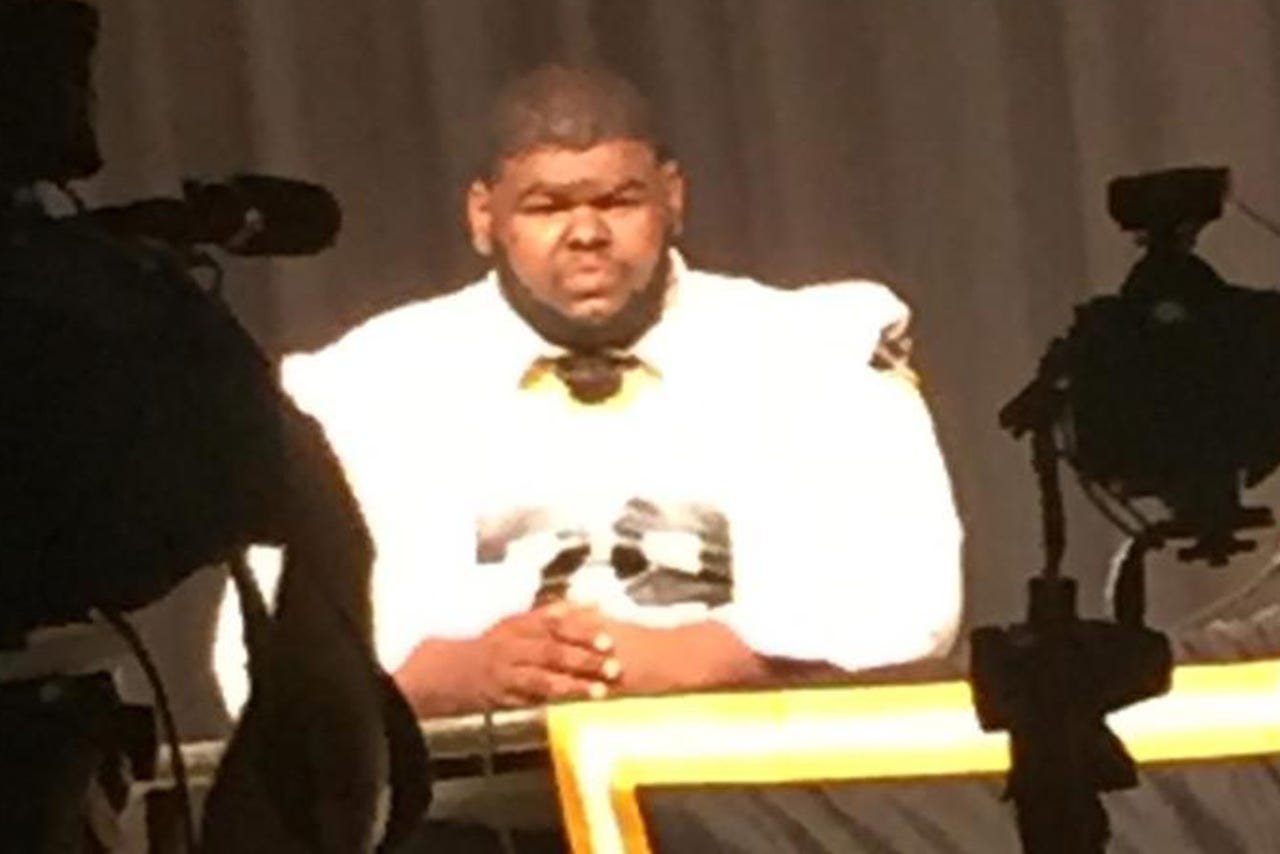 KANSAS CITY, Mo. -- At first blush, Mike Grossner thought the first thing most of us think:
Holy Mother Of Ding Dongs, that just HAS to be a typo.
Four-hundred and twenty? As in pounds?
"He filled up the door when he walked into the room," Grossner, the football coach at Baker (Kan.) University, tells FOXSportsKansasCity.com.
USC and Alabama had the sexiest finds on National Signing Day, but Grossner, the head cheese of the NAIA Wildcats, roped the single biggest: Nyquel Alexander, a 6-foot-6, 420-pound lineman out of Lakewood High School in St. Petersburg, Fla.
"For sure, he's a project right away," Grossner says. "But if he does everything right, and loses (the weight), he can become a player."
The burly senior reportedly received one FBS offer, from UMass back in 2013 ("I think UMass had a coaching change, and maybe with the new staff, they didn't come back after him," Grossner says), and allegedly fielded at least a passing interest from, most notably, Auburn, Georgia, Ole Miss, Vanderbilt and Indiana.
But Alexander wasn't ranked among Scout.com's top 25 guards available in the state of Florida, and was listed as a two-star prospect by Rivals.com.
So how did such a big target end up signing with a small school in tiny Baldwin City, Kan.?
Turns out Alexander's prep coach, Cory Moore, was an old pal of Grossner's, and while the Baker boss was watching Super Bowl XLIX, Moore started texting him about a group of Lakewood players who had yet to land college scholarships.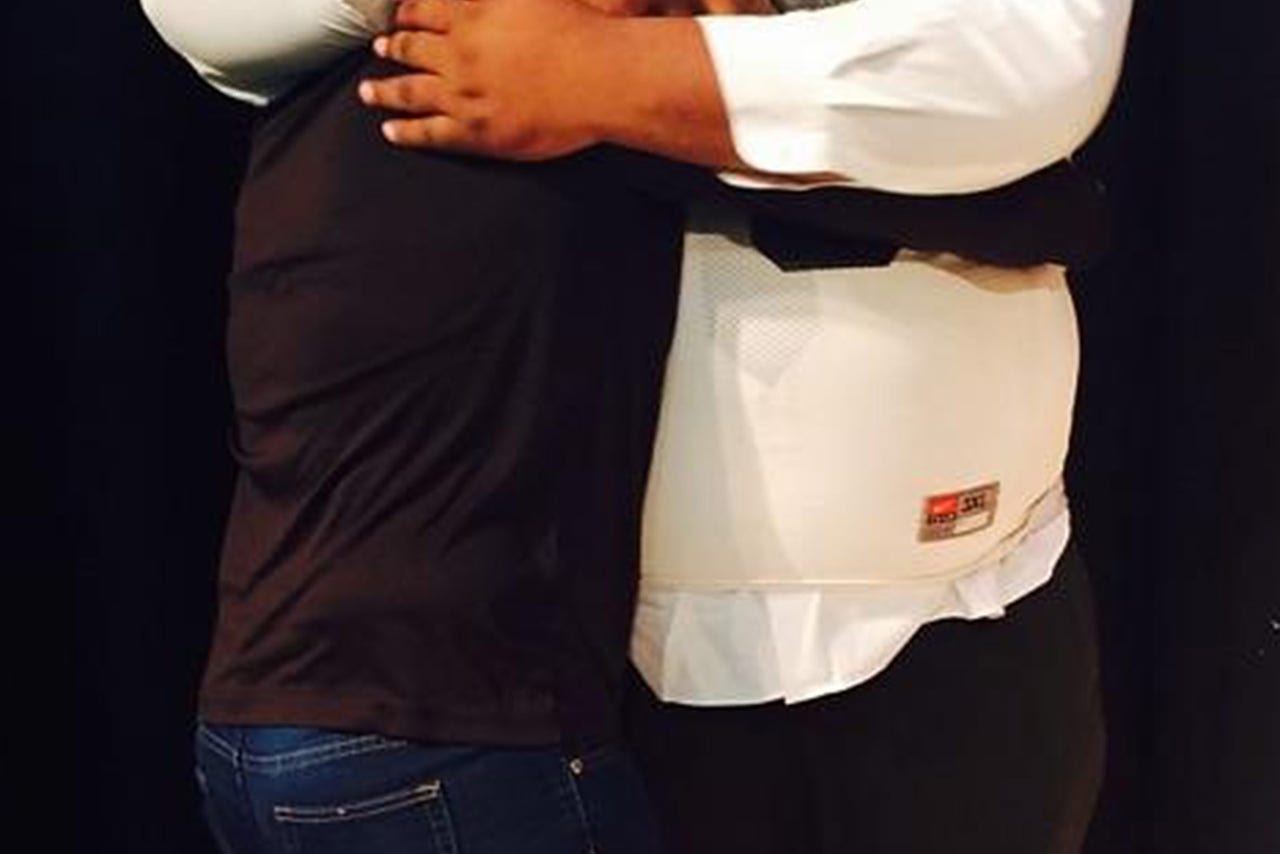 Nyquel Alexander was listed as a two-star prospect by Rivals.com.
Before long, Grossner stopped watching the Patriots and Seahawks and started watching footage of Alexander on his smart phone.
"I said, 'That kid's one of the biggest kids, biggest human beings, I've ever seen on tape,'" the Wildcats' coach recalls. "He wasn't slow. He wasn't speedy, (but) he had some ability to him. He just needed to lose some weight."
Grossner was so intrigued at the group that he flew to Florida earlier this week to make his pitch to Moore's prospects in person.
"And (Alexander) just sat there smiling the whole time," the coach says.
"I had him for some one-on-one time for a while, and I was real honest with him: I said, 'You're a project, but you've got some ability, if we can trim you down.'"
Grossner plans to start him out at guard and told the kid he wants him playing, ideally, at a slim -- OK, slimmer -- 350 pounds.
"And if he can stay low and get moving," the coach says, "it's hard to get around a guy like that."
It's even harder in the paint. Alexander plays on the boys' basketball team at Lakewood as well, which led to several interesting moments against another prospect, 7-6 Tacko Fall, as captured by Uncle Drew Productions:
"He can dunk it," Grossner says. "He told me he can grab the rim."
Oh, those rims. Those poor, poor, poor, poor rims. 
You can follow Sean Keeler on Twitter at @SeanKeeler or email him at seanmkeeler@gmail.com.
---