4 Corners: Seniors playing important roles on tourney contenders
BY Zach Dillard • December 24, 2013
The Corners returns after a week's hiatus to offer thoughts on Arizona's most important player, the Overlooked Senior Citizens Making A Difference Team, an updated Naismith Watch, SMU's too-good-to-be-true turnaround and a common theme in this year's North Carolina team and the 2005 and 2009 title-winning teams. But first, a Big 12 player making the most of his final season in Ames:
1 Watching Iowa State systematically pick apart a not-too-shabby Akron team on a neutral court Monday night, one distinct thought kept popping into my head: Just how overlooked is Melvin Ejim on the national scene? The word underrated gets tossed around quite often in sports, right alongside its counterpart (overrated) and "elite" and all sorts of other oft-used cliches that help describe a sport's state of affairs and/or power structure.
Still, Ejim seems to fit the bill. In terms of his NBA Draft stock, he's ranked as the 89th-best senior on the board by the website Draft Express. Translation for the modern landscape of college basketball: Ejim isn't projected to be drafted at all. Similar reports come back from various draft experts. The Toronto native isn't likely to follow the same incentives-laden path that some other highly-touted Canadians have or will (Tristan Thompson, Anthony Bennett, Andrew Wiggins).
As a senior, though, he's developed into a star in the college game. After a 21-point, 12-rebound effort against the Zips, he's now averaging 18.4 points and 8.4 rebounds after missing the first two games of the season. Against teams ranked in Ken Pomeroy's top-100 efficiency rankings (Michigan, BYU, Iowa, Akron), Ejim is pacing himself at 21.5 points and eight rebounds per outing. The 6-foot-6 forward is a major contributor -- perhaps the most important contributor -- in Fred Hoiberg's NBA-style system that is now off to the best start in school history.
It's easy to overlook all but the top seniors, the Doug McDermotts and Russ Smiths of the world, amid all the young superstars in college basketball, but Ejim is a headliner on a list of fourth-year players serving in key roles for some of the better teams in the country. Here's a few of the quieter names that stand out early on:
The thing with Ejim is that the Cyclones do not look like they are going to roll over for anyone this season, jumping out to a 10-0 start (with those four quality wins) and positioning themselves to be a 4-seed or better come March. Iowa State's senior wing should make a bigger name for himself in Big 12 play.
2 Point guard Marcus Paige is North Carolina's best player -- by no small margin. This is fairly common knowledge for anyone who has watched the up-and-down Tar Heels this season, a team just as likely to blow out the Miami Heat as it is to lose to the pre-Teen Wolf Beavers.
But if Roy Williams' team is going to navigate a perilous ACC slate, it will need to find consistency somewhere outside of Paige. Up until the past two games against Texas and Davidson, Brice Johnson was providing just that. An energetic forward from Orangeburg, S.C., Johnson has provided a spark for the Heels' frontcourt off the bench: he's the team's most effective rebounder and his efficient play has left Williams little choice but to bump up his minutes -- that is, until the past two clunkers against the Longhorns and Wildcats, where Johnson posted two sub-80 offensive ratings, shot poorly (4-of-13) and got into foul trouble.
He's still serving in a vital role for this team, though.
Not to say that this UNC roster is ever going to emerge as a title contender this season -- it most certainly does not appear to be a reliable choice for any six-game stretch, much less against Dance-worthy competition -- but one common thread on the Tar Heels' 2005 and 2009 teams was an effective forward coming off the bench and giving them big minutes. In '05, it was Marvin Williams, the eventual third overall pick in the NBA Draft. In '09, it was Ed Davis, another top-15 NBA pick.
San Diego State guard Xavier Thames has taken over as the Aztecs' first option during his senior season.
Johnson may not possess the same upside -- the eventual draftees being freshmen during those title runs -- but he's on a similar route, chasing Williams' super-sub 2005 season in Chapel Hill:
3 Larry Brown, the turnaround guru, is at it again. After going 15-17 with SMU in his anticlimactic return to the college coaching ranks, Brown's Mustangs are just five wins shy of matching last year's win total thanks to a weak strength of schedule and an improved talent base. Add into the mix that Brown's staff recently landed the commitment of the No. 1 point guard in the 2014 class (Emmanuel Mudlay), and it appears the owner of nearly 1,100 NBA wins has rediscovered his groove.
The upcoming docket of games will determine just how far the program has come, though. The 10-2 Mustangs could easily be 10-5 by Jan. 12.
SMU will kick off its American Athletic Conference era by running a brutal three-game gauntlet: Cincinnati, Connecticut and Louisville in successive fashion. The only way things could look more bleak is if Memphis was waiting on the other side of the minefield.
Brown has pieced together a better team thanks to the transfers of Markus Kennedy (Villanova) and Nic Moore (Illinois State), the JUCO signing of starting center Yanick Moreira and a productive start from his first freshman class since signing big men Mike Maddox and Mike Masiucci before his 1987-88 NCAA title run with Kansas. But will that be enough against NCAA Tournament teams? Can SMU truly consider itself an NCAA-caliber team? After facing the 11th-easiest schedule in terms of opposing offenses, according to Pomeroy, how do the Mustangs plan on stopping the likes of Sean Kilpatrick, Shabazz Napier and Russ Smith -- not to mention the surrounding talent that would more than likely start for the Mustangs.
Gut feeling: The Mustangs will be exposed as a team still one year away from challenging for a Dance ticket. However, if Brown can pull off an upset or two, he might well be on his way to one of the more impressive quick turnarounds in the past decade or so, especially considering the program is on its fourth coach since 2004.
4 Nick Johnson and T.J. McConnell have performed well above expectations, Brandon Ashley and Kaleb Tarczewski are legitimate low post threats that would demand 30-35 percent usage rates on most teams and freshman Rondae Hollis-Jefferson could fill in admirably in his absence, and yet I'm convinced Aaron Gordon is the most important player on the nation's top-ranked team. This is coming despite a number of statistical detractors (particularly on the offensive end) to that statement:
Then you watch the games, and the 6-foot-9 athlete is everywhere.
He's the Wildcats' top defensive presence and his athleticism helps him be one of the most versatile and disruptive defenders in the country. As Rob Dauster pointed out following Arizona's win against Duke, no other team has been able to lock down Jabari Parker this season, but with Gordon as his primary defender, Parker was held to 7-of-21 shooting without a single 3-pointer. It was by far Parker's worst collegiate outing to date. Gordon leads the team in defensive rebounding as well. Arizona ranks eighth in defensive efficiency, and Gordon is its defensive MVP.
On offense, as previously mentioned, Gordon is still a work in progress -- particularly shooting the ball -- but he does a little bit of everything. He crashes the offensive boards, cuts hard to the rim, comes up with big baskets and always seems to be around the ball. He's the prototypical high-motor guy, with NBA-caliber horsepower to boot. He's scored in double-digits in every game outside of a rough day against UNLV, but the Wildcats possess enough firepower to overcome a poor offensive showing from just about anybody. Gordon is irreplaceable on this team because he fills in all the remaining gaps. I don't think Gordon will legitimately challenge for Player of the Year, if only because his game-by-game numbers will not likely wow voters, but Sean Miller's team needs him in a big, big way for this prospective tourney run.
This week sees the fourth edition of our (Way Too Early) Naismith Watch, plus a few top performers around the country who either could sneak into consideration or simply deserve some recognition.
Jabari Parker continues to produce at a ridiculous rate. Following a 21-point effort against Gardner-Webb on Monday, the freshman phenom picked apart a very talented UCLA team, logging 23 points (7-of-13 shooting, including four 3-pointers), 10 rebounds and five assists. So after his two worst games of the season (Arizona, Michigan) -- not particularly poor efforts, just the least efficient of the bunch -- Parker followed it up with two elite performances, leaving him on top of our Naismith Watch.
Creighton's Doug McDermott has been more prolific and Shabazz Napier, Casey Prather, Jordan Clarkson, Julius Randle, Marcus Smart, Adreian Payne and Gordon each deserve some mention right now, but I don't know if any other player in the country has taken on a more difficult schedule and been as consistently productive than the Duke frosh:
Olivier Hanlan, Boston College: The Eagles' prolific scorer is attacking the rim more in his sophomore season, either as a natural byproduct of the new emphasis on calling contact fouls or as an added wrinkle to his game. Hanlan, a 6-foot-4 guard out of Quebec, is averaging 19.4 points per game and taking 33.8 percent of his shots around the rim -- a 9 percent increase from last season, according to Hoop Math.
That aggressiveness has paid off, too. His free throw rate has jumped up 15 points and, while taking a higher percentage of team shots, his true shooting percentage has improved. Now, the Eagles (4-7) are just waiting for offensive proficiency to overcome one of the worst defenses in the country.
Montrezl Harrell, Louisville: The 6-foot-8 forward is the best rebounder on the nation's efficiency champion (so far), averaging 8.3 rebounds per game this season. Though fellow Cardinals forward Chane Behanan grabs a higher percentage of offensive boards when he's in the game, coach Rick Pitino has relied on Harrell more often this season, especially when it comes to cleaning up the defensive glass for a unit that holds opponents to 91.4 points per 100 possessions (5th nationally). He'll never rate above eccentric teammate Russ Smith on player of the year lists, but he'll play a pivotal role for this Cardinals team, particularly as it takes on archival Kentucky this weekend -- the country's No. 1 offensive rebounding team.
Joel Embiid, Kansas: The interchanging praise and criticism of No. 1 recruit Andrew Wiggins continues -- for what it's worth, the Canadian product is still averaging 15.5 points per game while playing at a high level on both ends of the floor against a tough schedule -- but the Jayhawks' best player through the first seven weeks of the season has been their 7-foot Cameroonian big man. Embiid is already one of the top rim protectors in the college game (12.1 block percentage, 18th nationally), in case his play against Georgetown did not provide enough evidence: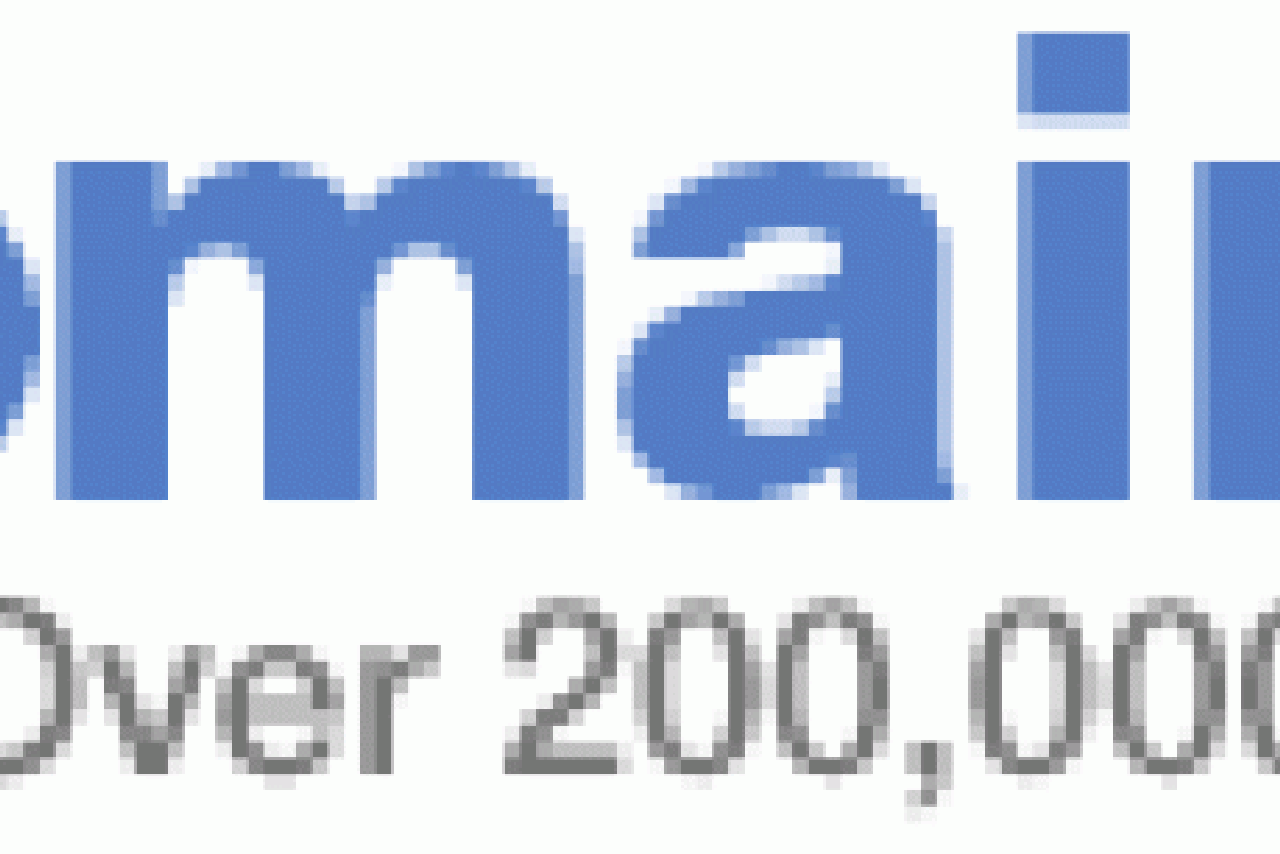 http://i2.wp.com/standingosports.com/main/wp-content/uploads/2013/12/embidblock2.gif?resize=615%2C306
The 19-year-old's offensive repertoire continues to develop as he sees more and more minutes with Bill Self's starting unit. Boasting a 121.7 offensive rating, he's an efficient scorer in the low post, mainly within breathing distance of the cylinder -- 80 percent of his shots are coming at the rim. Embiid is receiving top-five consideration on NBA Draft boards, drawing comparisons to former Kentucky center Nerlens Noel, which helps put into perspective just how much talent is on campus in Lawrence.
Back in 2006, George Mason started a nice trend, one that's spanned the past eight seasons with surprising regularity. Since that magical run, five non-power conference teams (Memphis, VCU, Wichita State and Butler twice) have made a Final Four appearances, missing the prestigious stage of the NCAA Tournament just twice. With that in mind, here's a look at the potential torch-bearers of that tradition, as well as some of the best stories outside the major conferences:
Toledo: When Tod Kowalczyk left Green Bay to accept the head job at Toledo, his first season was plagued by turnovers. Lots of turnovers. Five hundred and nine turnovers, to be exact. Kowalczyk's 2010-11 team was one of the most mistake-prone teams in the country, coughing it up once every four possessions -- a number that rubbed off on both the offensive and defensive ends of the floor.
But the Rockets started three freshmen and just one upperclassman that season, one of the country's least-experienced groups, and experience is often correlated with such errors. (Case study: Texas was the least-experienced team in the country last season according to Pomeroy, and it ranked 257th in turnover rate.) Toledo has grown up over the past three seasons, though. Under Kowalczyk, the Rockets have sped up the tempo yet cut their turnover rate every year (national rank):
The payoff for such improvement is an undefeated record (11-0) and an offense that is averaging 1.16 points per possession. Sure, the non-conference schedule was rather light -- wins over Boston College, Stony Brook and Cleveland State are the highlights -- but its far removed from the 0-9 start and 4-28 season just a few years prior.
The team still features just two seniors seeing significant minutes, but it's a patchwork roster bolstered and balanced by junior transfers Justin Drummond (Loyola) and J.D. Weatherspoon (Ohio State). All five starters are averaging in double figures with an offensive rating of 109 or higher -- likely an unsustainable pace over the course of the season for this team, but impressive nonetheless.
Alan Williams, UC Santa Barbara: The minor tragedy of Williams' supersized scoring numbers (and shot rate) this season came in back-to-back games late in November. The Gauchos tipped off against formidable opponents Utah State and Colorado, but Williams began suffering from back spasms, leaving the team without its star as it fell 71-64 and 76-68, respectively.
Williams' presence could have changed everything in those games, as he's averaging 23.1 points and 10.9 rebounds this season. More importantly, he means more to the success of Bob Williams' team than perhaps any other player does to his respective team around the country. The 6-foot-7 junior takes 40.1 percent of available shots and is used on 37.1 percent of the Gauchos' possessions -- both the highest rates of any qualified player nationally -- while playing more than 31 minutes per game. Only five players since 2003 have taken 40 percent or more of their team's available shots over the course of a season.
Keifer Sykes, Green Bay: Sykes scored just six points in the Phoenix's cruise-control win over Fairfield on Saturday, which is a surprisingly low number when looking at the 5-foot-11 guard's scoring totals this season. He poured in 32 against Wisconsin, 26 against Harvard and 21 versus Virginia -- three projected tournament teams with very, very good defenses. Sykes has hit the 20-point mark seven times already, averaging 19.7 points per game for the Horizon League favorites.
With Sykes at the helm, Brian Wardle's program is on track for its first NCAA Tournament appearance since the 1995-96 season when Mike Heideman inherited Dick Bennett's roster -- the same Dick Bennett who is the father of Tony Bennett, the head coach of a Virginia program the Phoenix beat 75-72 on Dec. 7 (kinda-sorta small world) -- after Bennett took the Wisconsin job. Green Bay is the most balanced team in the Horizon League, it played an admirable non-conference schedule and it features two conference POY candidates in Sykes and 7-foot-1 big man Alec Brown, who is averaging 15.5 points after dropping a career-high 40 on Fairfield.
Prediction: Sykes and Brown will combine to average 40 points per game in conference play.
Davidson: There's still plenty of reason to like Davidson for the SoCon title this season. Even sitting at 4-8 after playing one of the toughest schedules nationally -- Bob McKillop challenged his team with games against Duke, Virginia, Clemson, New Mexico, Drexel and UNC already, with Wichita State on this weekend's docket -- Davidson has played well offensively, ranking in the top-100 in offensive efficiency. The Wildcats' best player, De'Mon Brooks, has played in just six games so far due to a knee injury, but he returned in time to help push the North Carolina Tar Heels into overtime (13 points, four rebounds). The only legitimate threat in the conference looks to be Elon, a team which has also played a difficult schedule but lacks a quality win, and with Brooks back in the fold, I'm still siding with the team that has taken the past two SoCon regular season and tourney titles.
UC Santa Barbara big man Alan Williams is on pace to log one of highest individual usage rates since 2003.
---