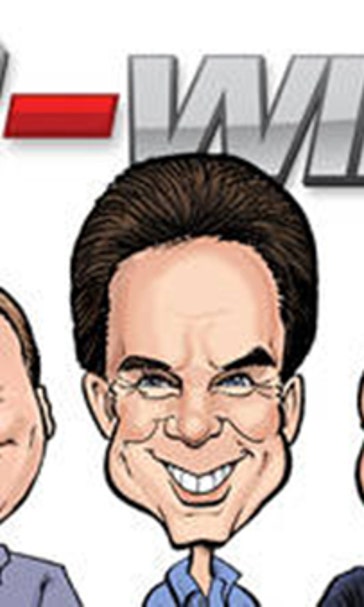 3-Wide: Talladega ... No Big One
BY foxsports • October 22, 2013
If it's Tuesday, it's time to go 3-Wide with Darrell Waltrip, Larry McReynolds and Jeff Hammond.
During this week's Google+ Hangout, the guys relive Sunday's unusual finish at Talladega Superspeedway, discuss whether Jeff Gordon should retire or not, analyze Danica Patrick's anger and dissect the 2014 Sprint Cup schedule. The boys also make their World Series predictions.
There's so much to talk about. So buckle up and go 3-Wide with DW, Larry Mac and Hollywood! 
---