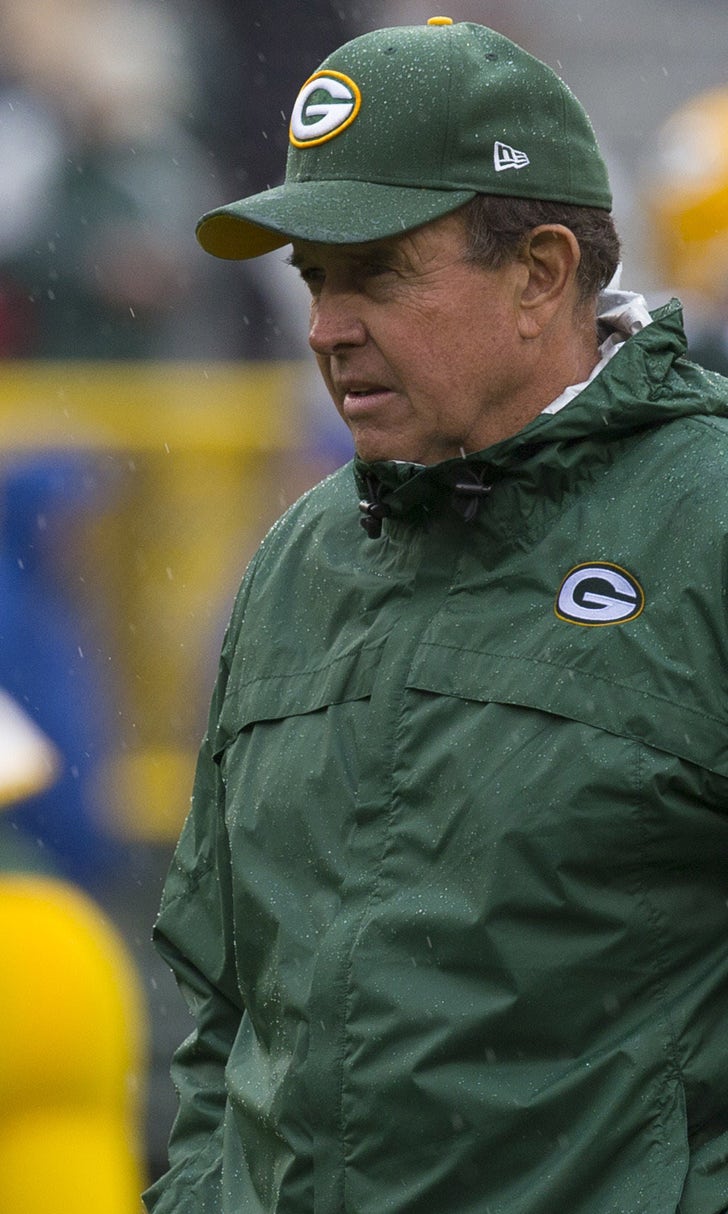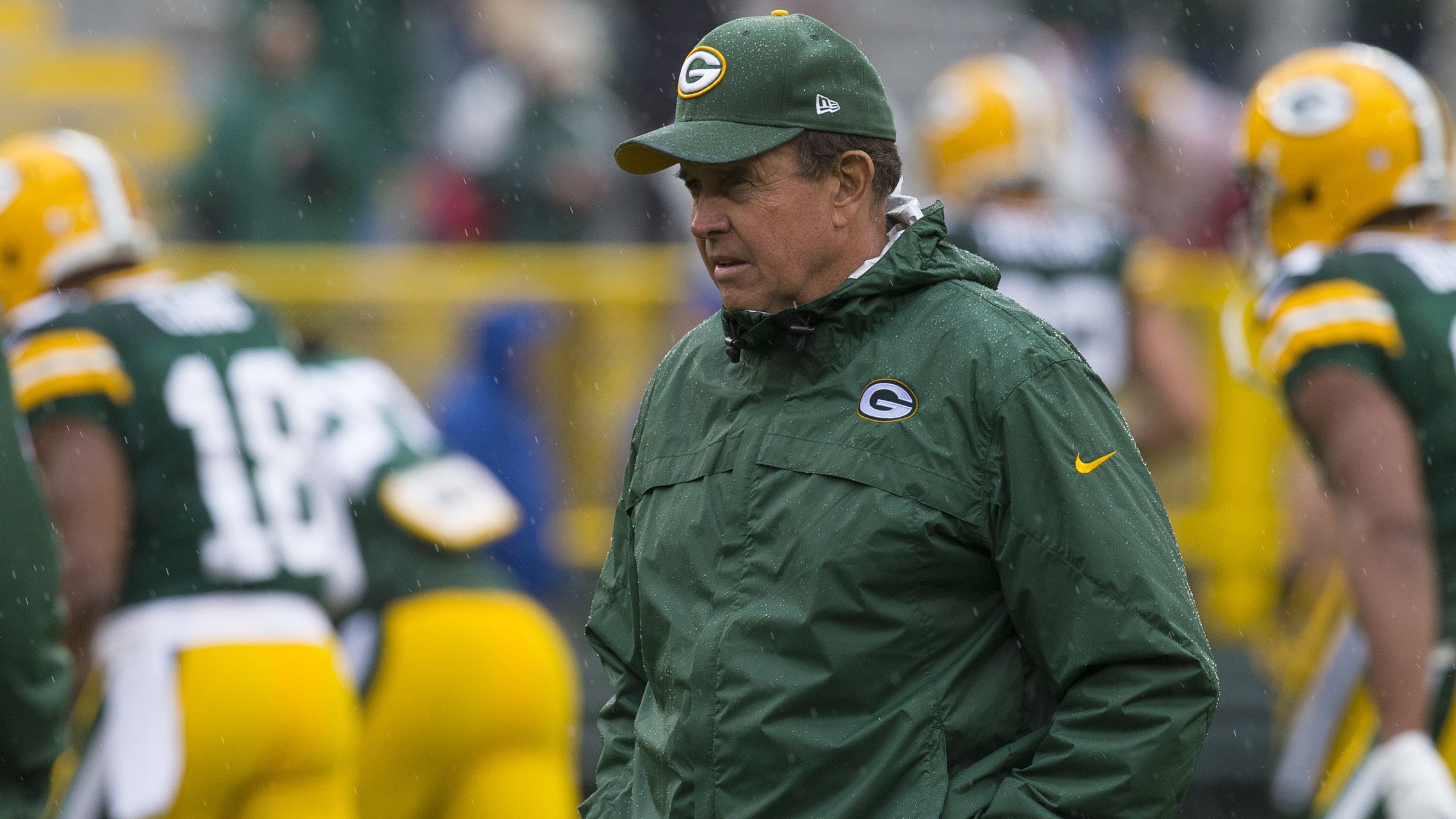 3 Coordinators, 3 Questions: Few answers provided following loss at Buffalo
BY foxsports • December 16, 2014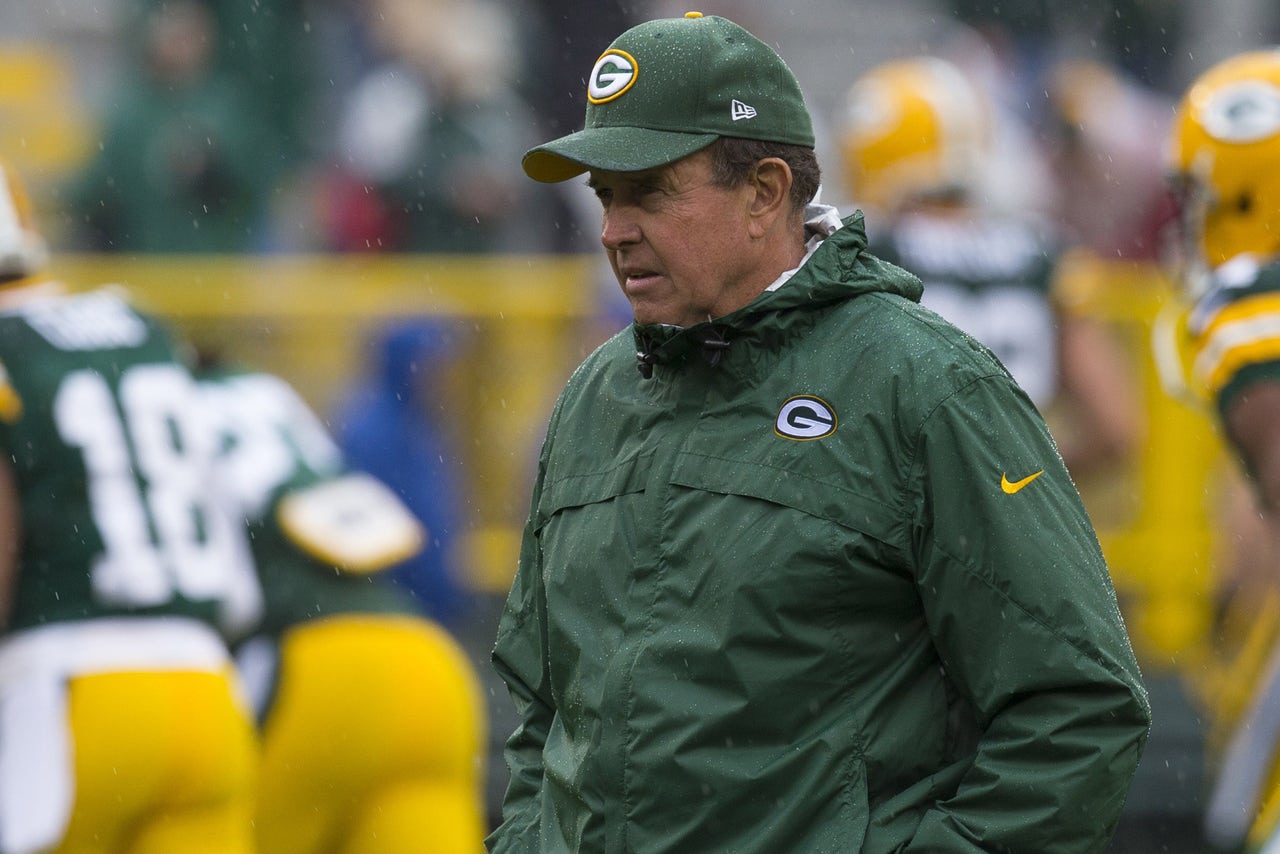 GREEN BAY, Wis. -- The film had been reviewed of the Green Bay Packers' 21-13 loss to the Buffalo Bills when the team's three coordinators met with the media. The questions posed didn't always get definitive answers, and there were plenty of areas that the Packers will need to improve upon.
Here are three question-and-answer highlights with each Packers coordinator:
DEFENSIVE COORDINATOR DOM CAPERS
1. With 11 missed tackles Sunday in Buffalo, why was that such an issue?
CAPERS: "Well, when you've got clean shots on people, a couple times you saw one where we had two guys really got a nice hit and knocked the guy off. He came out the other side on about a 12-yard gain. You don't want to do that when you've got free shots. You've got to find a way to get him wrapped up and then get the pursuit coming so if the first guy doesn't get him down, at least you get the second or third guy there to get him down. (Fred) Jackson's a strong runner. You saw him there, there were a number of times we got hits on him and it takes the second, third guy sometimes to get him on the ground."
2. Why was this more of a base 3-4 defense type of game?
CAPERS: "Their personnel groups. As I mention to you guys each and every week, your opponent normally dictates what personnel you play, whether it be base or sub. We were probably fairly even in terms of base and sub this week. I thought our dime defense did very well on third down. I thought our zone coverage was good for us. I thought we had pretty good pressure out of four-man rush at times. There's no question we played more base defense, as you saw, and when they went to three tight ends, many times we put another safety out there."
3. Do you think you'll be able to get something more out of Datone Jones in the coming weeks?
CAPERS: "Well, I hope so. If you look at the number of plays, I thought he had a couple pretty good rushes (Sunday). I hope that Datone can really hit his stride. We'll see here the next couple of weeks because we certainly need him. We need him to play his best football starting this week in Tampa."
SPECIAL TEAMS COORDINATOR SHAWN SLOCUM
1A. What happened on the Bills' punt return for a touchdown?
SLOCUM: "Well, we had four guys in position to make the play, we just didn't make the play. Punt wasn't ideal, and we need to cover better than that.
1B. Was it just a short punt that the coverage overran?
SLOCUM: "Yeah. That's about what happened. Punt was a little short, and looks like we overran it. We had three, four guys in position to make the play and we didn't do it."
2A. Green Bay has allowed a total of six blocked kicks now this season. Is it frustrating how they've amassed upon one another?
SLOCUM: "We have to do a better job in protection. I said that last week (and) we had another problem. It's something that we need to do a better job of. It has to be a focus as we move forward."
2B. Has there been any common denominator with these blocks?
SLOCUM: "It's just us playing the play the right way. That's something we've got to do. We need to put a stop to it."
3. Will you be sticking with DuJuan Harris on kickoff return?
SLOCUM: "Sure. He did a good job (Sunday). We missed a block and the guy made the tackle."
OFFENSIVE COORDINATOR TOM CLEMENTS
1. Why was there such a disconnect in the passing game?
CLEMENTS: "Don't have an answer."
2. Is rushing four and dropping seven the way to beat this Packers offense?
CLEMENTS: "No. I don't think it's an issue. I've said a number of times throughout the year, every team has their plan as to what they want to do. I think if you look at Buffalo throughout the year, that's the way they've played, that's the way they want to play. Other teams play differently."
3A. You've seen Aaron Rodgers play for years. What were you thinking as you watched the way this game unfolded for him?
CLEMENTS: "I'm not going to get into what I was thinking during the course of the game. if you want to ask Aaron what he was thinking, that's fine. We looked at the film, we're going to make corrections and move on to Tampa."
3B. Wouldn't you agree Rodgers wasn't himself?
CLEMENTS: "He was himself. He was Aaron Rodgers."
3C. Why didn't he play like Aaron Rodgers normally plays?
CLEMENTS: "You can make an assessment. I'm not going to talk about individual players."
Follow Paul Imig on Twitter
---