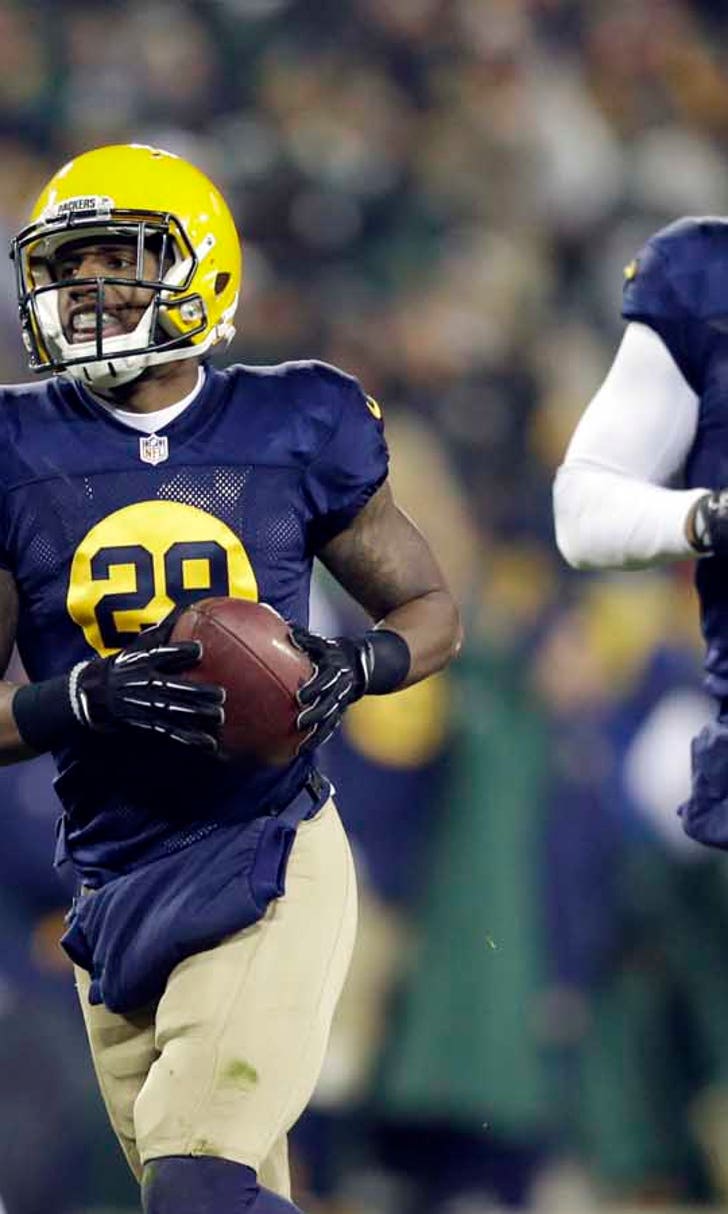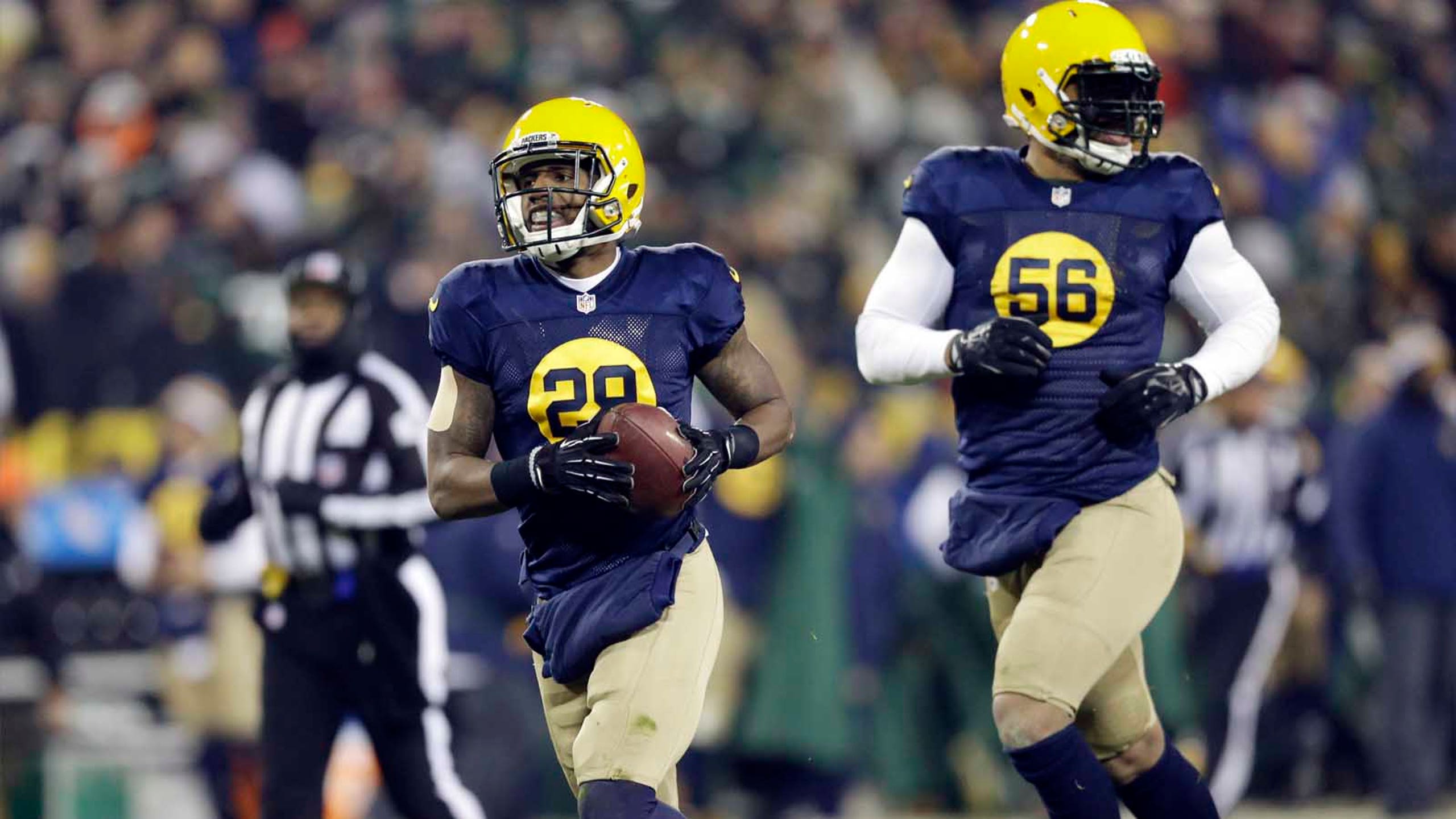 3 Coordinators, 3 Questions: Defense still has room to grow
BY foxsports • November 18, 2014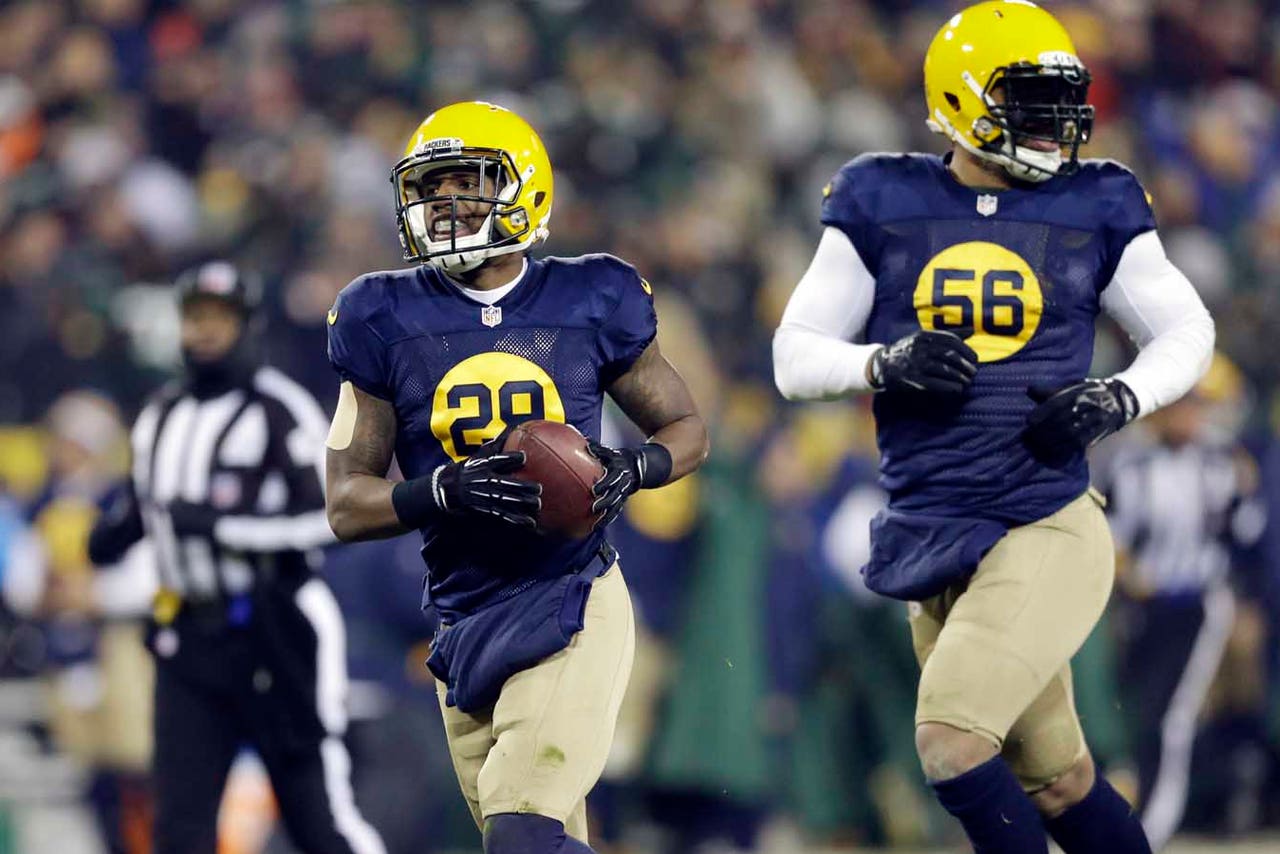 GREEN BAY, Wis. -- Another 50-plus points scored. Another blowout victory at home. Another game that gave the Green Bay Packers' coordinators plenty of positives to discuss after having reviewed the film of their 53-20 win over the Philadelphia Eagles.
Here are three question-and-answer highlights from each coordinator:
DEFENSIVE COORDINATOR DOM CAPERS
1. What has been the difference in the defense right now compared to the first half of the season?
CAPERS: "I think we're making more plays. Obviously the turnovers are big. We've been able to score defensive touchdowns the last couple weeks. A big part of that is being able to get the down-and-distance where it's more to your favor. Many things factor into that: stopping the run, being able to make minus-yardage plays, being able to be active. I think we've had a good mix of pressure and coverage in these last couple of games."
2. With another new position for Clay Matthews (outside of the outside linebacker), what does it do in creating challenges for opposing offenses? Have you ever used a player in that spot before?
CAPERS: "Well, you've seen us over the years line Clay outside, and he's stemmed inside on some things and run a lot of inside stunts and that type of thing. That was more of a third-down or two-minute type of deal. What you're seeing is you're seeing a little bit more of that on first and second down, where he might start inside and stem outside. He can still do all the things that we've done with him: moving him from outside to inside, and in that package he starts inside and moves outside. It does give you some versatility and, I think, flexibility. They have to decide how they're going to define him. Are they going to define him as a 'Mike' or define him as a defensive end? You try to tie that into your packages that maybe create a little more for them, put more on their plate."
3. How much growth is there still in this year's defense?
CAPERS: "I hope we have a lot. You guys heard me say after the bye week, I've said around here, we play our best defense in the second half of the season, if you look over the time that we've been here. So you want to just keep working to keep that arrow pointing up because we know that November and December are the critical times you've got to be playing your best football. Every game becomes a big game. I think our guys understand that. I like the intensity that they played with (Sunday) night. You just have to be able to bring that every week. Because every game's critical, every play's critical this time of year."
SPECIAL TEAMS COORDINATOR SHAWN SLOCUM
1A. It was the Eagles that came into the game with the deserved reputation of a team with great return ability. What did it mean to be the team that broke the big punt return?
SLOCUM: "Undoubtedly one of the best units we've seen. They're having an excellent year. I think for us in creating the touchdown, it was a very important part of the game. It kind of broke the game open, and I think it creates some confidence in the return game, and we need to make those plays."
1B. What makes Micah Hyde a good punt returner?
SLOCUM: "I think, No. 1, he's got good awareness. He's got a lot of courage, and he takes the ball vertically quickly."
2. Was this just a bad day for Tim Masthay?
SLOCUM: "Well, I know he has higher expectations than what happened to him. He misplayed the extra point -- dropped the ball -- and then was a little slow on the last punt in getting it off."
3. Do those punt and extra-point units just need to get back to basics?
SLOCUM: "I think so. Basics, and we need to do a better job fundamentally. We've played a number of guys in there. We need to get some continuity for the rest of the season and into the playoffs. That's going to be important for us, particularly with the way the weather is. Those are direct scoring opportunities. We need to be much better there."
OFFENSIVE COORDINATOR TOM CLEMENTS
1. Mike McCarthy said he needed to find new ways to compliment Aaron Rodgers. Have you come up with anything new to describe it when he plays that well?
CLEMENTS: "Aaron's a great player. I've been asked about him a number of times and my response is: he's the complete package. He can do it all, from a physical standpoint, and then mentally he's very sharp and he manages the team well. He just does everything you want a quarterback to do, and he excels at it."
2. What has Eddie Lacy added to the offense as a receiver out of the backfield?
CLEMENTS: "Well, that's been a focus of ours since the spring, really -- to try to get the backs, Eddie and the other backs, involved in the passing game a little more. Check their protection, get out a little quicker, and Aaron's been very good looking down the field. If the throw downfield isn't there, get it to the check-downs. We're getting positive yardage and at times getting explosive gains. So that's always helpful."
3. How important to gaining momentum early in the game were those three third-down conversions on the first touchdown drive?
CLEMENTS: "Well, I think it does have an effect, both for the team that's able to do it and the team it's done against. I think it was third-and . . . at one point, it was third-and-23. It was up there quite a bit. To get a first down and go on to score a touchdown, that's big. Because usually you get in those situations and you have to punt it. So that was probably something that they were looking forward to, a punt and stopping us, but then we were able to overcome the long-yardage situation and that's a big plus."
Follow Paul Imig on Twitter
---