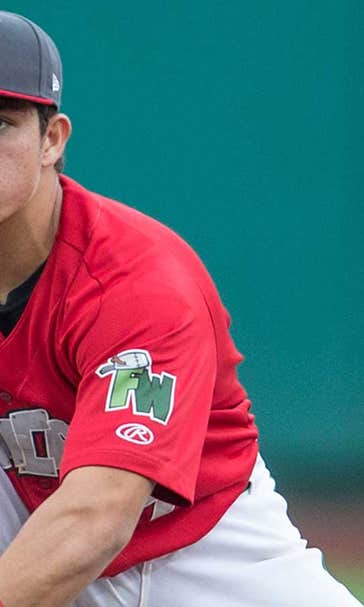 2016 MadFriars' Lake Elsinore Storm Preseason Preview
April 7, 2016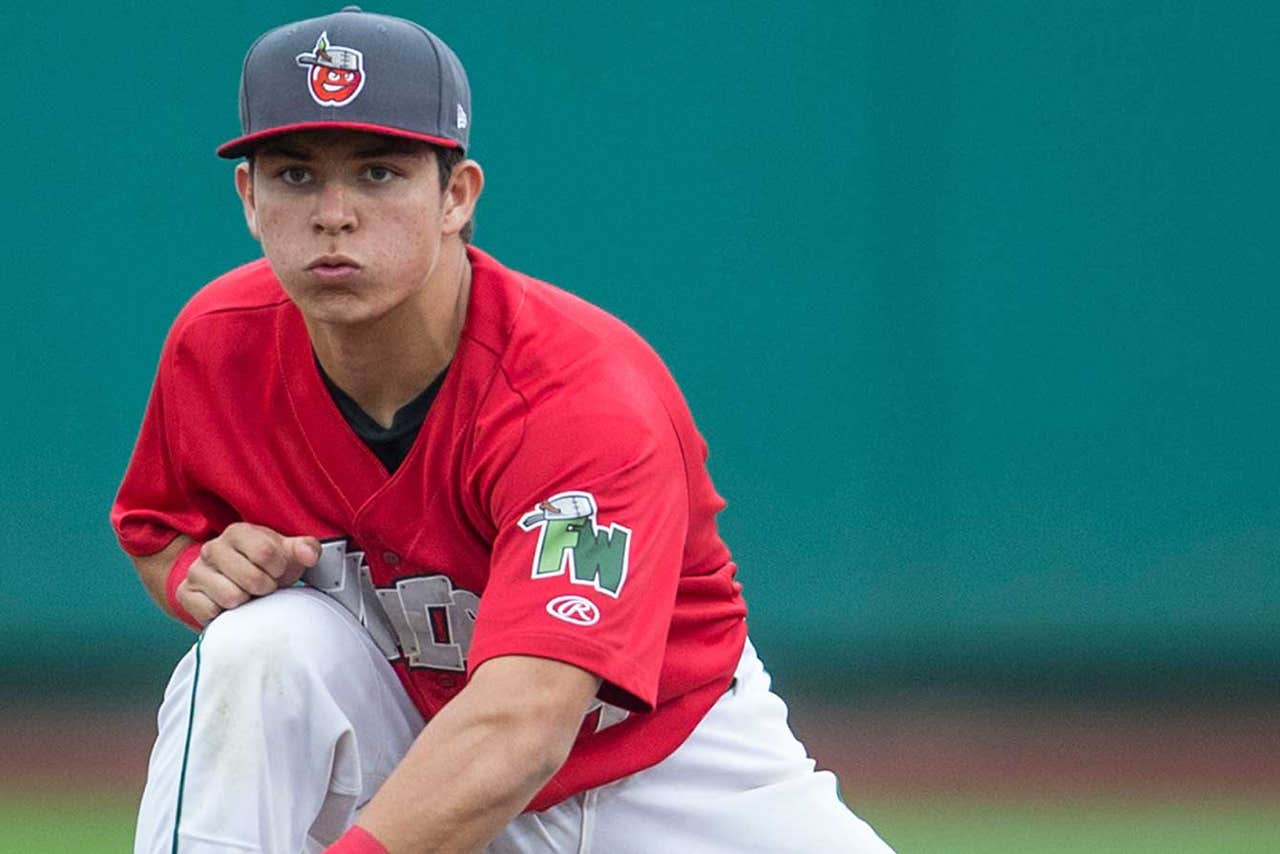 Synopsis: The Storm will have two of the more interesting prospects in the organization in shortstop Javier Guerra and RHP Dinelson Lamet and the best infield in the system.  The pitching will have some depth and includes one of the better nicknames in all of baseball
Three Strikes with Sam Geaney, the Padres Director of Player Development:
(1)    The first thing that stands out to me is moving Luis Urias, who is only 18, to this level.  Why did he land here instead of Fort Wayne?
Sam Geaney: He consistently barrels the ball and he's also put on some significant muscle. He just does so many things well I had zero hesitation at putting him at any level. In spring training we put him in a big league game at shortstop and he was in all the right places every time.  We are just really high on what he could do this year.
(2)    Everyone raves about Javier Guerra.  What stands out about him to you?
Sam Geaney: Everything.  Javier has a great glove and is an extremely gifted player defensively that can also can really throw. He's a very confident player and can step on the accelerator when he needs to.  Offensively he makes contact and has some power.
(3)    Last year you raved about Dinelson Lamet who had a big year in Fort Wayne.  What do you expect to see of him this year?
Sam Geaney: The stuff has been very consistent.  The biggest thing I noticed is that he is starting to use his changeup more and becoming more confident with it. It will be a big pitch for him going forward.
He is a good kid and a very hard worker. Last year was his first year in full-season ball, so we wanted to be a little careful in how we used him.  This season we are taking the gloves off and going to let him go as far as his talent will take him.
2016 Projected Lineup:
1B           Trae Santos                                        SP           RHP Dinelson Lamet
2B           Luis Urias                                             SP           RHP Chris Huffman
SS           Javier Guerra                                     SP           LHP Thomas Dorminy
3B           Fernando Perez/Josh VanMeter               SP           RHP Michael Kelly
RF           Franmil Reyes                                    SP           RHP Martires Arias
CF           Franchy Cordero                              RP           RHP Zech Lemond          
LF            Edwin Moreno                                  RP           RHP Yimmi Brasoban
C             Jose Ruiz                                              RP           RHP Colby Blueberg
MadFriars' Top 20 Prospects in Lake Elsinore: #1 Javier Guerra, #12 Dinelson Lamet and #14 Luis Urias.
Catch a Rising Star: You can make a case for Lamet, but Javier Guerra could be the Padres' starting shortstop for a very long time.  According to various scouts who saw him with Low-A Greenville in the Red Sox system last year, he is a wizard with the glove and has some pop in his left-handed swing.
Get there quickly to watch him because he could be in Double-A San Antonio by June.
Starting Pitching: Lamet, along with Guerra, could also have a quick ticket to Double-A if he starts off strong, much like Ryan Butler last year. Dorminy had a 2.94 ERA last season in the Midwest League and led the team in innings pitched.  Huffman was a durable starter who ate a lot of innings for the TinCaps last year and is the quintessential "pitch-to-contact" pitcher.  Kelly is a former first round draft pick in 2011, who had an off-year in 2015 after a solid campaign in short-season Eugene in 2014.  The 6'5" Floridian has good stuff, but needs more consistency.  Finally, as promised, 6'10" Martires Arisas, who came over from the Met's organization, has one of the better nicknames in baseball: "Coconut Tree."  He is raw but was working with Mark Prior, the Padres' pitching coordinator, on a new arm slot in spring.  He will definitely be someone worth watching.
Pen: Blueberg and Brasoban were dominant pitchers in the TinCaps' bullpen last year and combined for 31 saves. Blueberg had an ERA of 1.07 and somewhat resembles Padres' reliever Kevin Quackenbush in that batters can't seem to find his release point.  Lemond was a third round pick of the Padres in 2014 and after a year as a starting pitcher with the Storm, should be better in his more natural role in relief.
Catching: Ruiz is a great defensive catcher but is going to have to hit more (.214) than he did last year.  Miguel Del Castillo will join him again in Lake Elsinore and is a better hitter, but not quite the defender of Ruiz.
Infield: Even if Guerra is promoted quickly, the Storm infield should be very good all year.  Santos, after two bad years in short-season Eugene, emerged last year with a new physique and plate approach. He was one of the better hitters for the TinCaps with a team-leading 14 home runs and a .359 on-base percentage.  As Sam Geaney noted, Urias could be the fastest-rising Padres' prospect by the end of the year.  Perez battled timing issues with his swing last year but appears to have straightened them out in the spring.  If he's right, look for him to return to the form he showed in Fort Wayne in 2014 when he sprayed line drives to all parts of the field, and to be the first of the bunch promoted to Double-A San Antonio. Josh VanMeter moves up to the Storm after coming back from a serious injury to his fibula that knocked him out for most of last year.  He will see time at third and second and should be playing every day by mid-season.
Outfield: Franchy Cordero has endured a pair of tough seasons in Fort Wayne as a shortstop after a big breakout year in the AZL in 2013.  The Padres hope a move to center field will allow his superior athleticism to shine through as the errors at shortstop affected his hitting.  Franmil Reyes is one of the many large humans the Padres have in the minor leagues, but is going to have to do better than a .380 slugging percentage that he posted the past two years in Fort Wayne. Edwin Moreno had the best numbers of anyone from Fort Wayne last year at .308/.343/.450 and looked very good in spring.
On the Spot: Franmil Reyes has a world of talent, but it needs to start showing up in the box scores if he is going to advance.
Under the Radar: If you watch batting practice no one barrels the ball as consistently as Luis Urias.  He will be the youngest player in the Cal League at 18 and if he performs anywhere near what the Padres believe he can do, he will be among the top prospects on the circuit.
You can follow all of the action in the Padres' minor league system @madfriars on Twitter
---
---