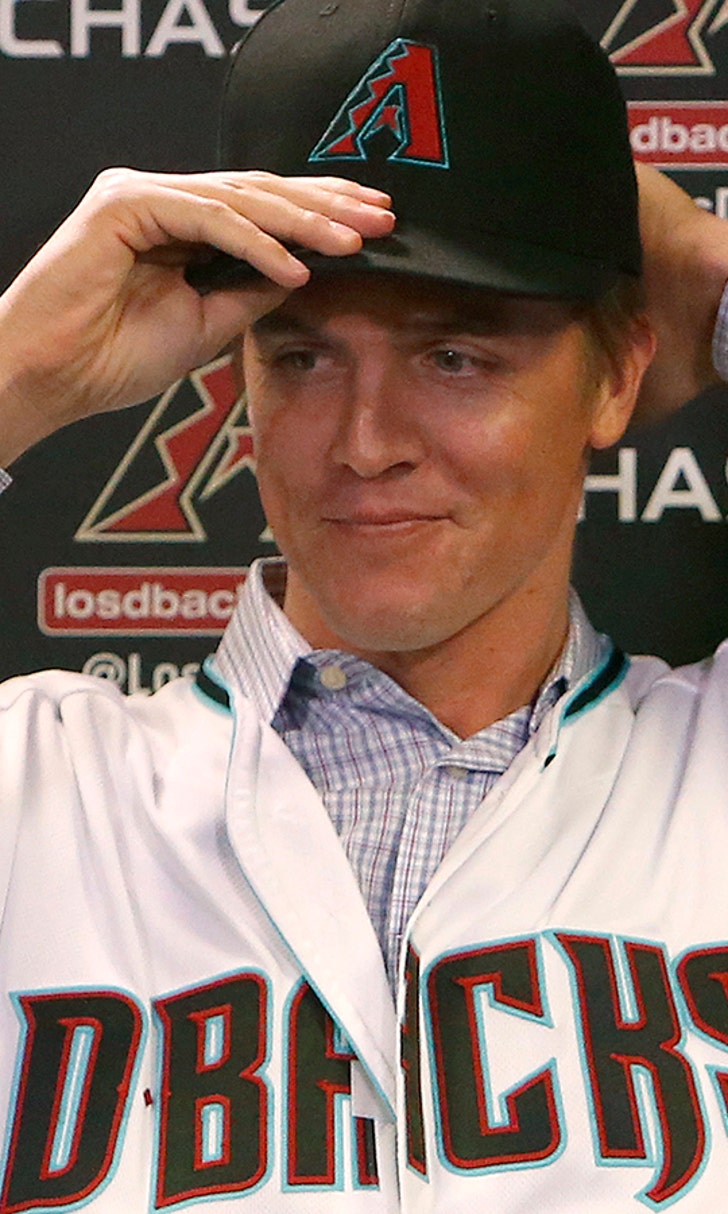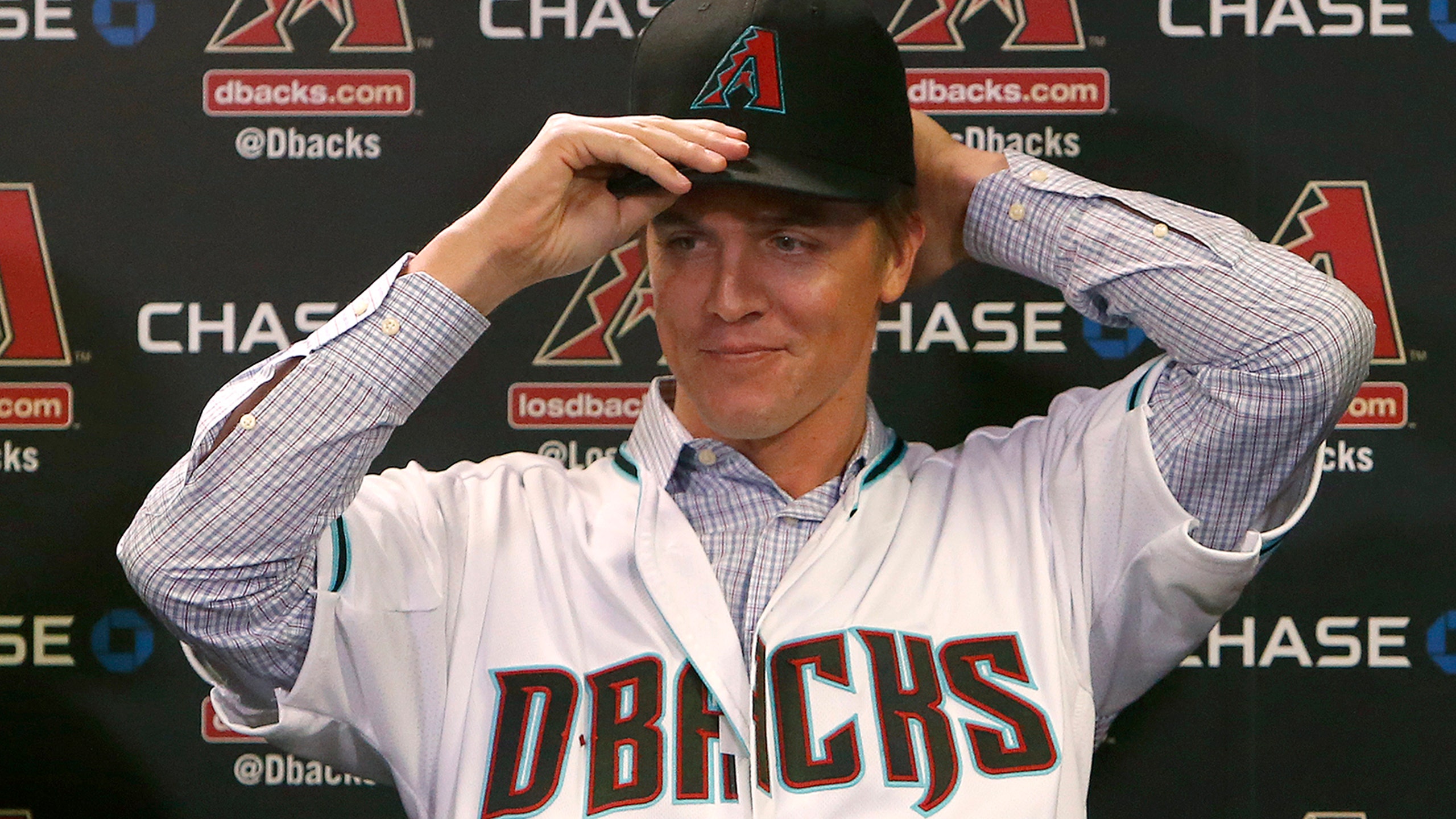 2016 Fantasy Baseball Draft Strategy: Sabermetric Studs and Duds
BY foxsports • February 3, 2016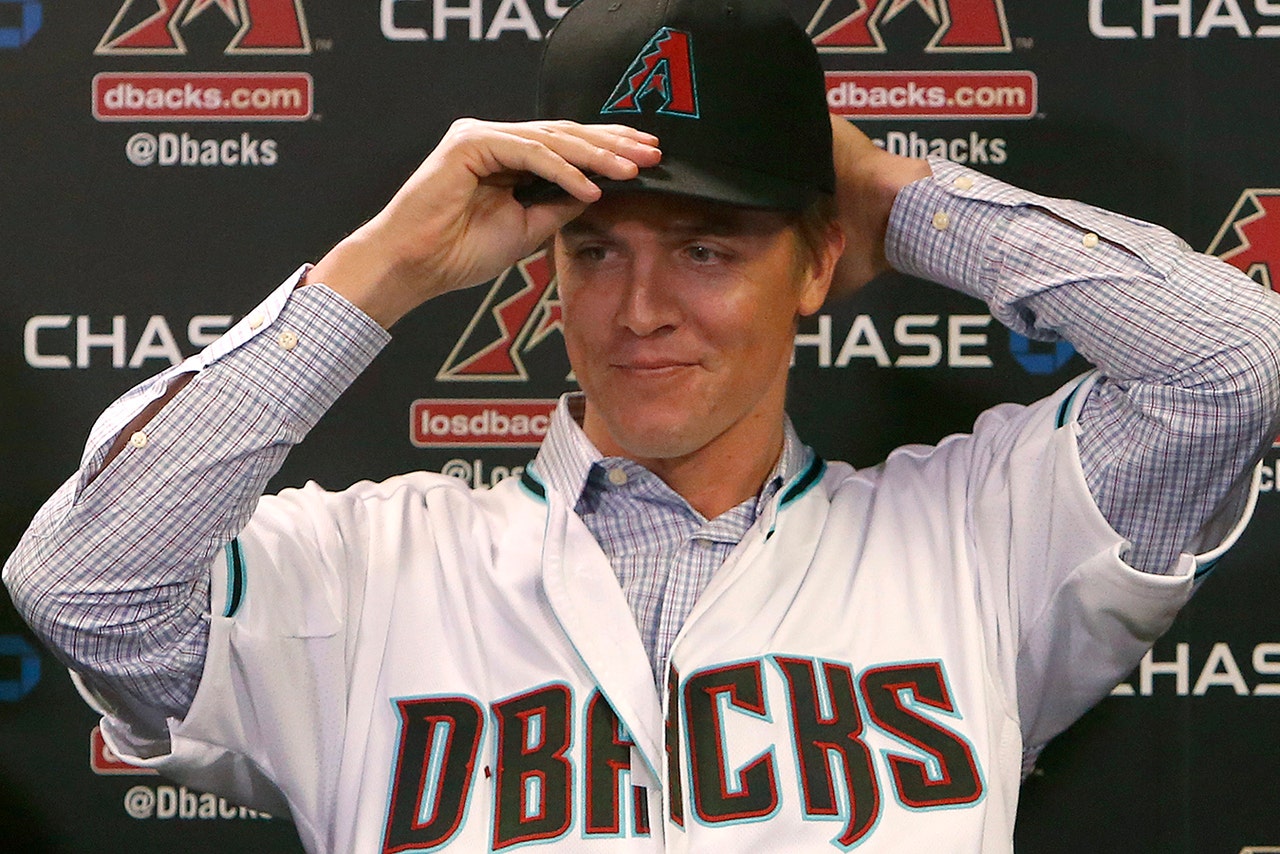 Just like in real baseball, the use of advanced statistics and sabermetrics has become a must if you want an edge playing fantasy. Traditional stats like ERA and batting average may be the standard still, but there are better measures you can use to predict performance, which is the whole name of the game.
For batters, we'll dive into BABIP (Batting Average On Balls In Play). Here's a quick definition from FanGraphs, and why it's important to you:
"Batting Average on Balls In Play (BABIP) measures how often a ball in play goes for a hit. Typically around 30% of all balls in play fall for hits, but there are several variables that can affect BABIP rates for individual players, such as defense, luck, and talent level.
The average BABIP for hitters is around .300. If you see any player that deviates from this average to an extreme, they're likely due for regression, but the best hitters in the league are capable of sporting BABIPs in the .350 range while the worst hitters might hang around .260. (...)A high or low BABIP is not necessarily a sign of luck, but a BABIP that is substantially different from one's career mark usually is."
For today, we'll focus on that last bit: players who had a BABIP last year that's substantially different from their career mark. Because we need a bigger sample size to work with, we need players that have a few years under their belt so their career average BABIP is more reliable.
Here are four candidates primed for a bounce back year:
Up: Pablo Sandoval, Adam Jones, Carlos Gonzalez, Daniel Murphy
Pablo Sandoval: 2015 BABIP: .270. Career BABIP: .307.
Before last season's disastrous campaign with the Red Sox, Kung Fu Panda had four straight seasons with a BABIP of .300 or better. There's a good opportunity to buy low here, as the stats would indicate that Sandoval was rather unlucky last season.
Adam Jones: 2015 BABIP: .286. Career BABIP: .311
Jones is another guy to buy low on, as he registered the worst batting average of his eight seasons with the Orioles last year. His unusually low BABIP had a lot to do with that, especially since his strikeout percentage was at a career low 17.6 percent. Expect the batting average and counting stats to jump back up.
Carlos Gonzalez: 2015 BABIP: .284. Career BABIP: .335
Is he the same guy after all his injuries? That's the question you'll have to ask yourself, but there's reason to believe Gonzalez can bounce back if he can stay on the field. There's a huge disparity between last year's numbers and his career stats, and in 2013 Gonzalez had a .368 BABIP. With the power still there (40 HR last year), Gonzalez becomes very interesting if you think his average is due to come back up. 
Daniel Murphy: 2015 BABIP: .278. Career BABIP: .314
One of last year's biggest postseason heroes for the New York Mets is now with the Washington Nationals, and his regular season numbers should spike back up. Murphy's BABIP sunk below the .300 line for the first time since 2009 last year.
And here are four candidates who could come back down to earth:
Down: Jason Kipnis, Nelson Cruz, Dee Gordon, Ian Kinsler
Jason Kipnis: 2015 BABIP: .356. Career BABIP: .320
It's tough to get a handle on Kipnis. He's had two great full seasons, and two relatively crummy ones. If his BABIP normalizes somewhere in the middle to his career averages, his batting average should take a tumble and make him a much less attractive option in the early rounds.
Nelson Cruz: 2015 BABIP: .350. Career BABIP: .306
Cruz was Mr. Fire and Ice last year, carrying owners with his power surges before leaving them desperate for production a few weeks later. While the power is likely pretty sustainable, Cruz's .302 batting average last season should plummet if his BABIP falls more in line with his career average.   
Dee Gordon: 2015 BABIP: .383. Career BABIP: .346
Is Dee Gordon one of the best hitters in baseball history? That's what you're banking on if you expect Gordon to replicate his .333 batting average. While it's possible last year was just a breakout season for a talented young player, Gordon's unusually high BABIP indicates he's due for some regression in that category. Even the best hitters have found it impossible to sustain such a high BABIP year-by-year. 
Ian Kinsler: 2015 BABIP: .323. Career BABIP: .287
Here's a guy I won't touch in my drafts. Kinsler hadn't put up a BABIP over .290 in four straight seasons before last year. With declining power and speed along with the likely step back in batting average, Kinsler is going to have a hard time producing like that again. 
Again, if you use .300 as a league average mark and consider the career averages of players who have a few years in the league, BABIP can be a valuable predictive tool. 
Let's move on to the pitching side, where things can get a little tricky. Here's an explanation of xFIP, provided again by FanGraphs:
"xFIP is calculated in the same way as FIP, except it replaces a pitcher's home run total with an estimate of how many home runs they should have allowed given the number of fly balls they surrendered while assuming a league average home run to fly ball percentage (between 9 and 10% depending on the year). FIP is based on outcomes that do not involve defense; strikeouts, walks, HBP and home runs allowed. (...) In a very simple sense, FIP tells you how a pitcher has performed (value) independent of their defense while xFIP tells you about how well he has pitched (ability, talent) independent of their defense."
Let's take a look at the difference between players who had a lower xFIP than their actual ERA (trending up) and players who had a higher xFIP than their ERA (trending down). 
Here are four candidates who should rebound nicely:
Up: Chris Sale, Carlos Carrasco, Yordano Ventura, Taijuan Walker
Chris Sale: 2015 ERA: 3.14. 2015 xFIP: 2.60
If you wanted to take Sale as the first pitcher off the board after Clayton Kershaw, it's hard to argue with that. With a little more cooperation from his defense and better run support, Sale should be in line for a monster season. He led all qualified pitchers in K/9 and was hurt by bad luck on BABIP (.323 allowed) much more than most aces were. 
Carlos Carrasco: 2015 ERA: 3.63. 2015 xFIP: 2.66
Carrasco is another big time strikeout pitcher that has the talent of an ace but isn't always drafted like one. Have faith in that ERA dropping way down this upcoming season and draft him where he belongs. 
Yordano Ventura: 2015 ERA: 4.08 ERA. 2015 xFIP: 3.56
You'll likely take Ventura because he pitches for a good team with an elite defense, but his individual stats indicate that he was better last year than you'd think. He could be one of the surprise aces of the 2016 season.
Taijuan Walker: 2015 ERA: 4.56 ERA. 2015 xFIP: 3.82
Lots of people will see that big, ugly ERA and stay away from Walker. That's good news for you. Trust the substantially lower xFIP and reap the benefits of Walker's strikeout power.
Here are four candidates that could struggle to match last year's numbers:
Down: Jake Arrieta, Zack Greinke, David Price, Sonny Gray
Jake Arrieta: 2015 ERA: 1.77 ERA. 2015 xFIP: .2.61
It's not that Arrieta is a bad pick, obviously, it's just that expecting him to duplicate last year's numbers would be foolish. Arrieta's xFIP is much more in line with a few other aces around the league, so don't get crazy and take him in the first round (or over Clayton Kershaw). He's great, but a step back is likely.
Zack Greinke: 2015 ERA: 1.66 ERA. 2015 xFIP: .3.22
It's easy to see the headlines about Greinke performing "poorly" now that he has a new contract in Arizona, isn't it? But let's not fool ourselves here -- Greinke was incredibly lucky last year, as evidenced by the huge difference between his ERA and xFIP. He can still be great, but again, don't chase last year's stats. He's the posterboy for the importance of weighing in xFIP with ERA. 
David Price: 2015 ERA: 2.45 ERA. 2015 xFIP: .3.24
Another big arm moving cities is David Price, but a bump in his ERA may follow him to Boston. Price's xFIP of 3.24 was just 16th among all qualified starting pitchers last year. 
Sonny Gray: 2015 ERA: 2.73 ERA. 2015 xFIP: 3.69
One of the biggest breakout stars of last year may not enjoy the same success this time around. Gray's 29th ranked xFIP last year and relatively pedestrian strikeout numbers could make him one to avoid in the early rounds. 
Remember, relying on just one set of statistics is always dangerous. Use BABIP and xFIP as another tool, along with your eyes, to make more informed decisions come draft day. 
---
---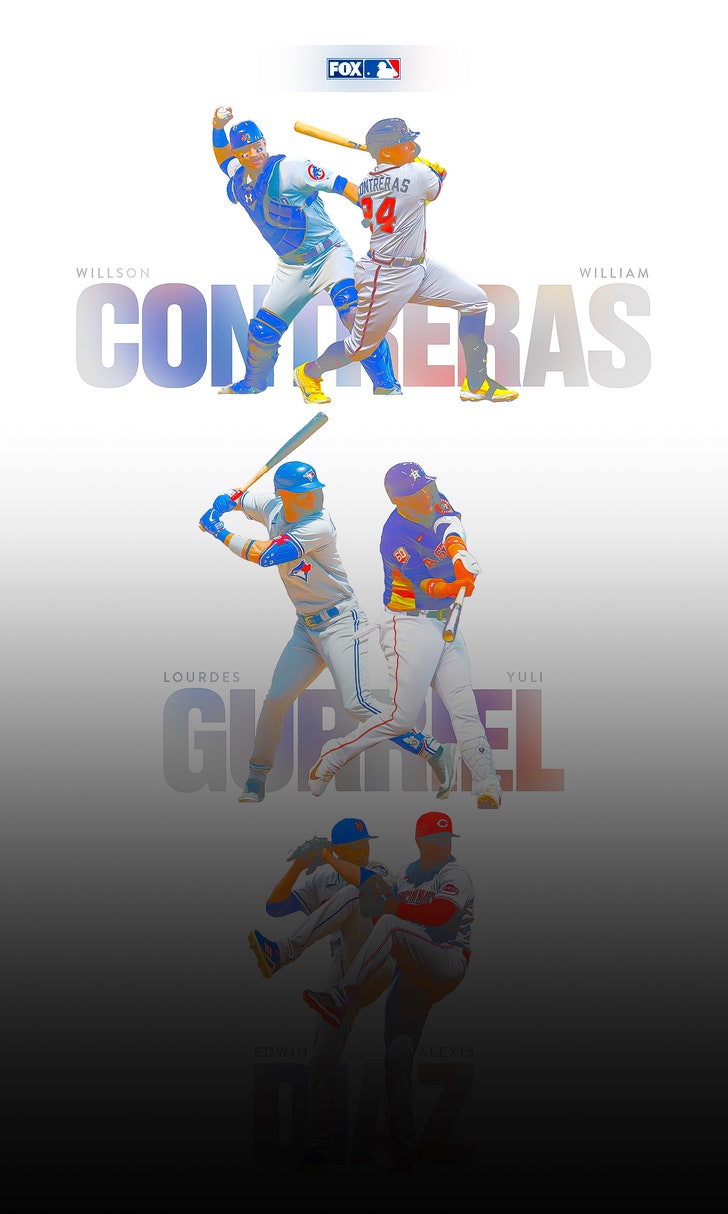 MLB's Best Brothers: Willson, William Contreras top the list of duos