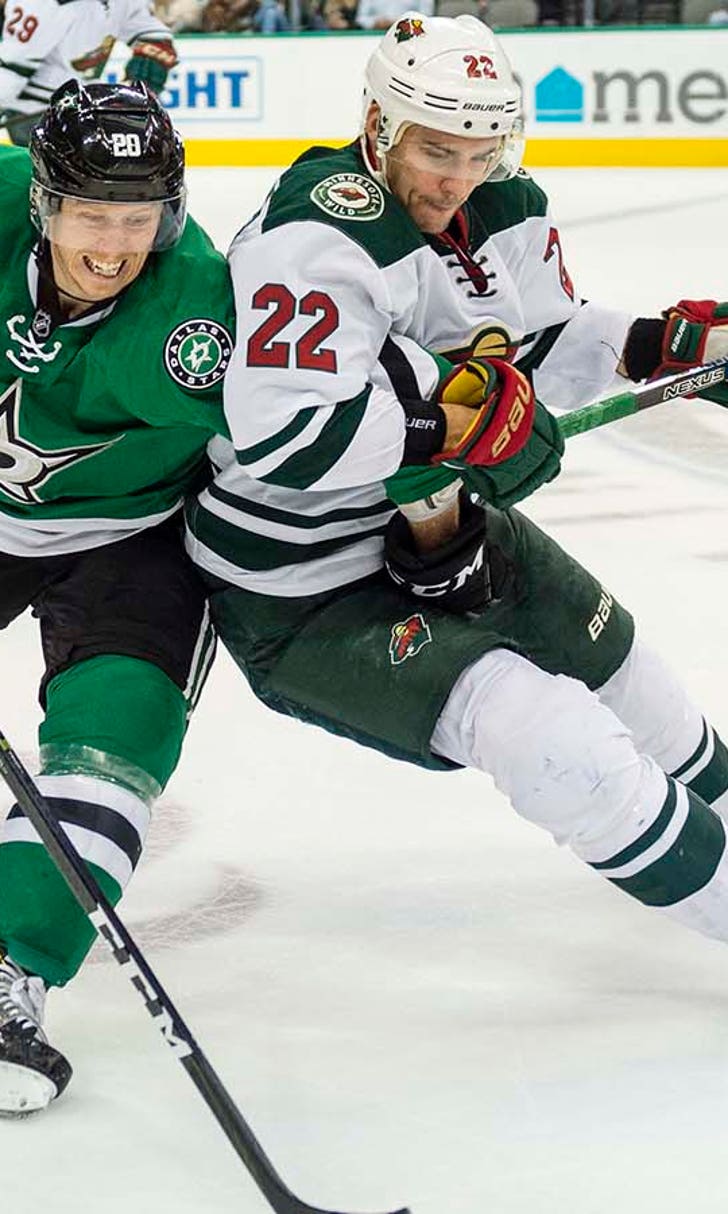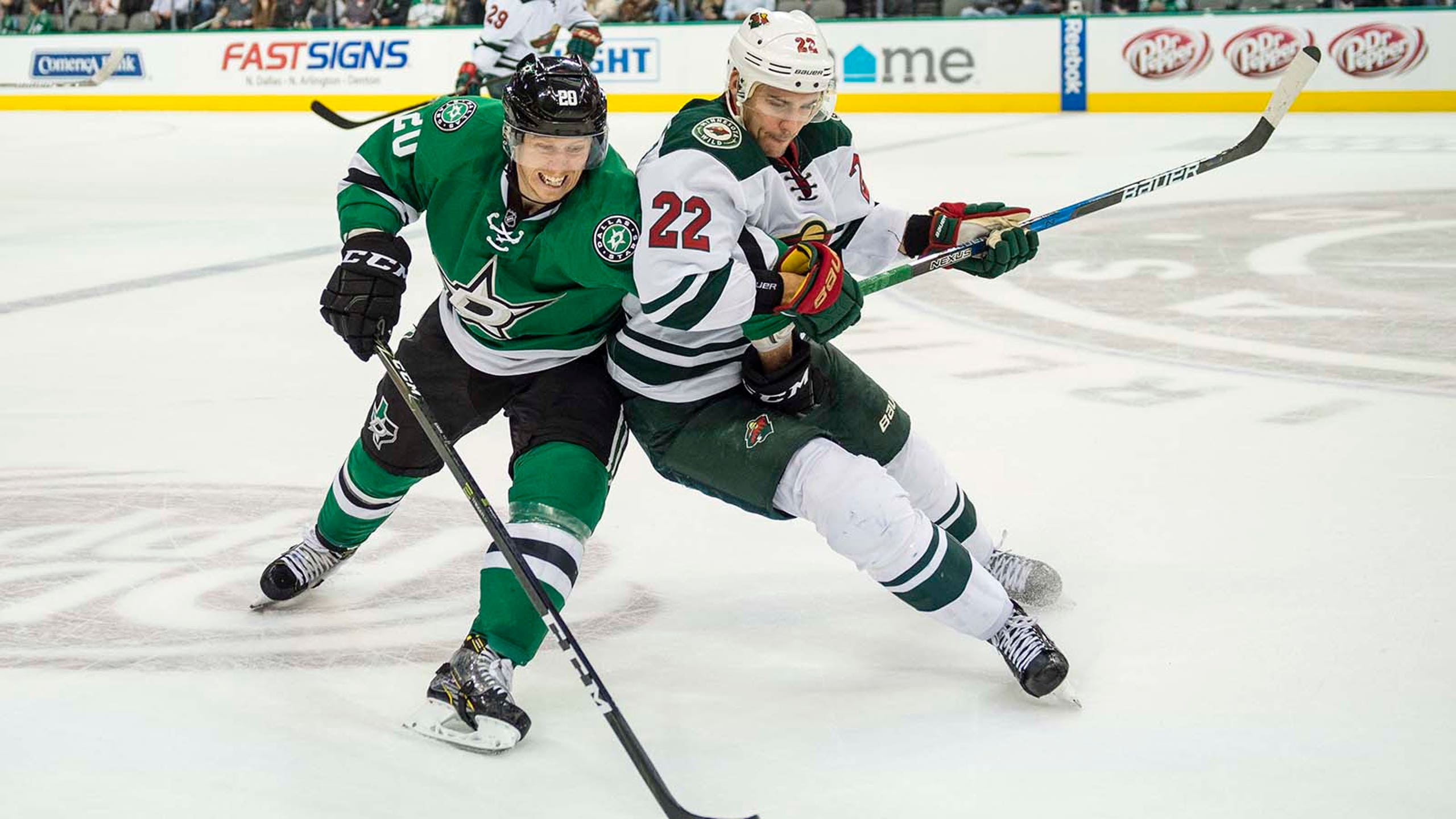 2016-17 Wild on pace to be best Minnesota NHL team ever
January 24, 2017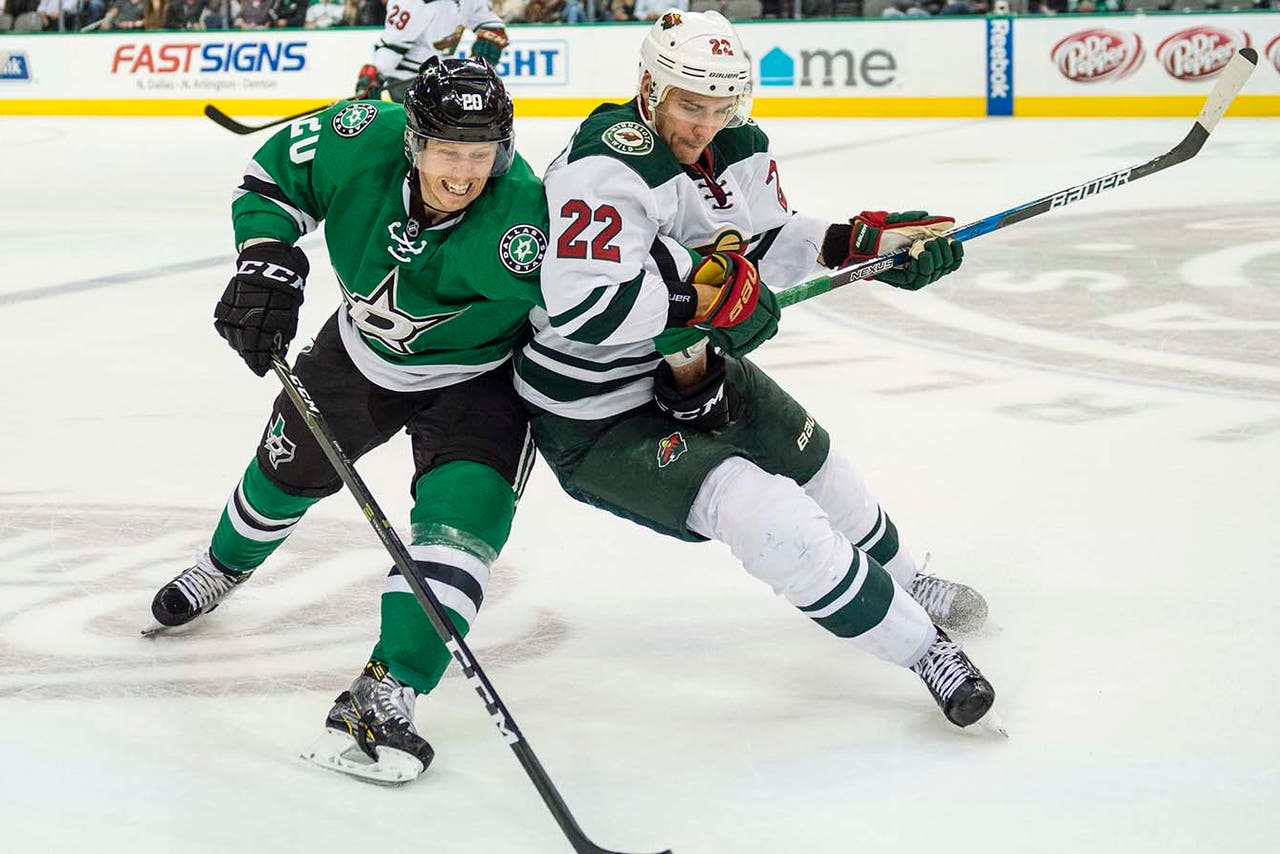 Nino Niederreiter and the 2016-17 Minnesota Wild are winning at an impressive clip, and could become the winningest team in the state's history.
The North Stars might still be remembered fondly by some in the State of Hockey, but the Minnesota Wild are well on their way to overtaking the Stanley Cup-contending North Stars teams of the early '80s as Minnesota's most successful pro hockey team.

With just over half the season in the books the Wild are 30-11-5, beating the 1980-81 North Stars for the best record through 46 games in the state's NHL history.

If they're anything like those '80s North Stars squads the Wild could be poised for a deep playoff run.

The North Stars finished third in the Adams Division in 1980-81 before advancing to the Stanley Cup Finals, where they lost to the New York Islanders despite a transcendent performance by Dino Ciccarelli, whose 21 playoff points set a rookie record.



































| | | |
| --- | --- | --- |
| Team | Winning % | Record |
| 2016-17 Wild | .707 | 30-11-5 |
| 1980-81 North Stars | .620 | 23-12-11 |
| 1971-72 North Stars | .598 | 24-15.7 |
| 1982-83 North Stars | .598 | 23-14-9 |
| 2007-08 Wild | .598 | 26-17-3 |


The Wild face the Dallas (formerly North) Stars on Tuesday, and while he's not quite Dino -- at least, not yet -- Mikael Granlund figures to walk away with at least one point.

Granlund has points in his last seven games, the second-longest streak on the team, and has been one of the league's top scorers since the beginning of their 12-game surge in early December.

He added another big goal in the Wild's loss to Nashville on Sunday, and has 25 points in 23 games since Dec. 7.

Granlund will nearly double his previous career high of 44 points if he stays on a point-per-game pace through the final 36 games of the season.

A few other notes on the Wild's matchup with the Stars:

-- It's the fourth of five meetings between these Central Division foes. The Wild are looking to win three games against the Stars in a single season for just the third time in franchise history.

-- If the game goes to overtime the Wild will have a significant edge. The Stars are 2-0-9 in games decided via overtime or shootout this season, the worst such record in the league.

-- Veteran scorer Zach Parise has averaged 1.98 points per game against the Stars throughout his career, third amongst active scorers behind Patrick Kane of the Chicago Blackhawks (1.26) and Henrik Zetterberg (1.09) of the Detroit Red Wings.

Statistics courtesy STATS
---
---