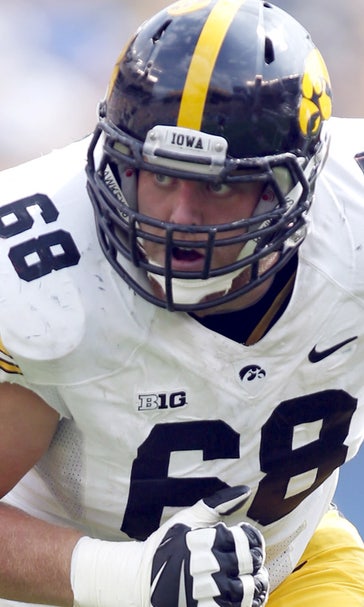 2015 Packers draft preview: Center/Guard
April 20, 2015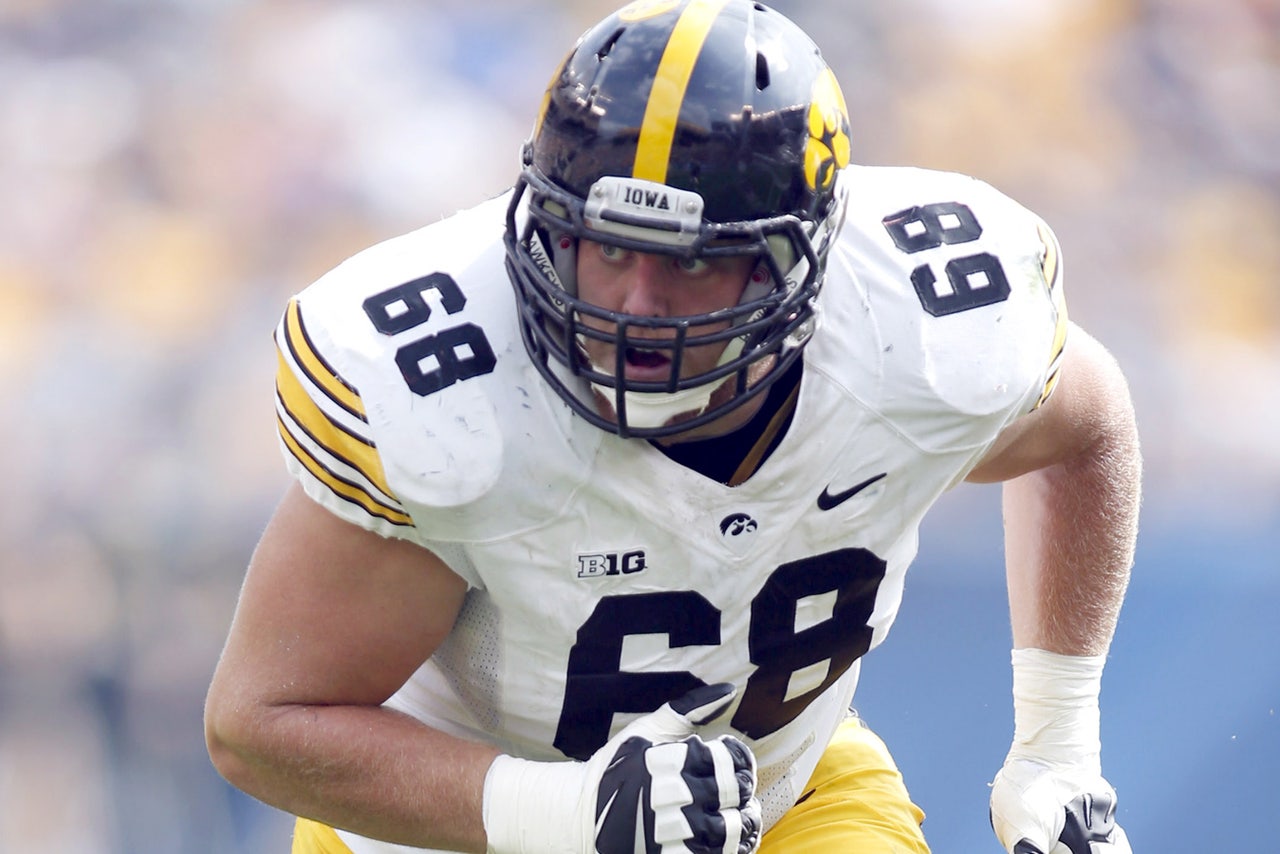 FOX Sports Wisconsin's Paul Imig provides complete coverage of the Packers and the 2015 NFL Draft in his 14-part preview. You can find the entire series here.
TODAY'S POSITION: Center/Guard
Importance (1-to-10 scale): 3
On the roster
The Packers have arguably the best starting interior offensive line in the entire NFL.
Josh Sitton has been a second-team All-Pro each of the last two seasons. He has been among the league's best guards since 2009. Sitton's rankings at ProFootballFocus among guards over the past six seasons are incredible: 4th in 2014, 2nd in 2013, 6th in 2012, 5th in 2011, 2nd in 2010 and 8th in 2009. That is consistent dominance at its finest. Sitton will turn 29 this offseason and has two years remaining on his contract.
T.J. Lang doesn't have the Pro Bowls or All-Pro selections to his name like Sitton, but he's coming off the best season of his six-year career. Lang was actually one of the three NFL guards with a better ProFootballFocus rating than Sitton in 2014. Lang will turn 28 years old during the first month of the upcoming regular season. Like Sitton, Lang has two years remaining on his current contract with Green Bay.
No one could have realistically expected Corey Linsley to accomplish what he did last season. The plan throughout training camp and preseason was to have JC Tretter as the starting center, which gave Linsley very little work with the starting offense. Tretter's preseason injury gave Linsley the chance to start, but the rookie didn't take his first in-game snap with Aaron Rodgers until Week 1 surrounded by the noise in Seattle. Right from that first game, it was obvious that Linsley belonged. Everyone knew he had the strength to be good, but it was his understanding of everything going on that took him over the top. Linsley was rated by ProFootballFocus as the league's fifth-best center. Just imagine what he might be capable of with a full offseason of work as a starter and with a year of NFL experience under his belt.
Tretter and Don Barclay are both capable of playing any position on the offensive line. Tretter would be the next man up at center, while Barclay would likely get the nod at guard. Lane Taylor will be entering his third season in Green Bay as a backup guard. Garth Gerhart serves as a backup center, but he'll have a difficult time making the active roster in 2015 with both Linsley and Tretter on board.
Last five interior linemen drafted
Philosophy at the position
General manager Ted Thompson has done a great job drafting interior offensive linemen. Putting together the starting trio of Sitton, Lang and Linsley while only using fourth- and fifth-rounds picks to do it is masterful work. The fact that four of his last five selections at guard and center are still on the roster (and that three of them are starters) further demonstrates how flawless Thompson has been at drafting in this area.
Partially due to the success of Sitton and Lang, Thompson didn't invest draft picks on guards in 2010, 2012 or 2014. Green Bay had been shuffling in new starting centers every year since 2011, but it wasn't until using a fifth-round pick on Linsley that Thompson found his long-time starter.
Day 1 name to remember (Round 1)
Brandon Scherff, fifth-year senior, Iowa (6-4, 319 pounds; age 23)
Is Scherff an offensive tackle or a guard in the NFL? Joel Klatt of FOX Sports, as well as NFLDraftScout.com, both believe he'll be best as a guard. However, some team might view Scherff as a tackle and draft him in the top half of the first round. Peter Schrager of FOX Sports has Scherff going No. 11 to the Minnesota Vikings. Scherff and Cameron Irving are the only two interior offensive linemen who would make sense for the Packers at No. 30. That's because they've both shown the ability to play multiple positions. Erving played left tackle until switching to center for the final five games of his college career. Scherff began at left guard before switching to left tackle. Don't forget that Green Bay likes players from Iowa (Micah Hyde, Mike Daniels, Bryan Bulaga). If Scherff slides all the way to No. 30, the value would certainly be there, even if the need isn't.
Scherff said at the Scouting Combine: "Whether it's tackle or guard, I'll play wherever I get the opportunity to play."
Day 2 name to remember (Rounds 2-3)
A.J. Cann, fifth-year senior, South Carolina (6-2, 313 pounds; age 23)
Because interior offensive line is a low priority for the Packers in this year's draft, Thompson would likely only go that route if the value of the pick is outstanding. If Cann is somehow available at No. 94, he would represent that outstanding value. Cann would even be good value when Green Bay is up with the 62nd overall pick. Cann is the No. 2-rated offensive guard by NFLDraftScout.com, is rated fifth among all interior offensive linemen by Joel Klatt of FOX Sports and is projected to go midway through the second round by Peter Schrager. Cann started every game in his college career for South Carolina, making all 51 starts at left guard. He'll be an older rookie, turning 24 years old one month into the 2015 regular season.
Day 3 name to remember (Rounds 4-7)
Mitch Morse, fifth-year senior, Missouri (6-5, 305 pounds; age 23)
Morse is another great example of versatility. And when there's not a starting spot available -- as there's not for the Packers on their offensive line, versatility is key. In college, Morse started seven games at center, 18 games at right tackle and 14 games at left tackle. NFLDraftScout.com notes that some teams view Morse as a guard, even though he's only taken limited snaps at those spots. Morse is noted for his high football IQ and for being a great teammate who's willing to do it all. A player like that could be a good pick when Green Bay is up at Nos. 129 (fourth round) or 166 (fifth round). Morse was given a fourth-round grade by NFLDraftScout.com.
Follow Paul Imig on Twitter
---