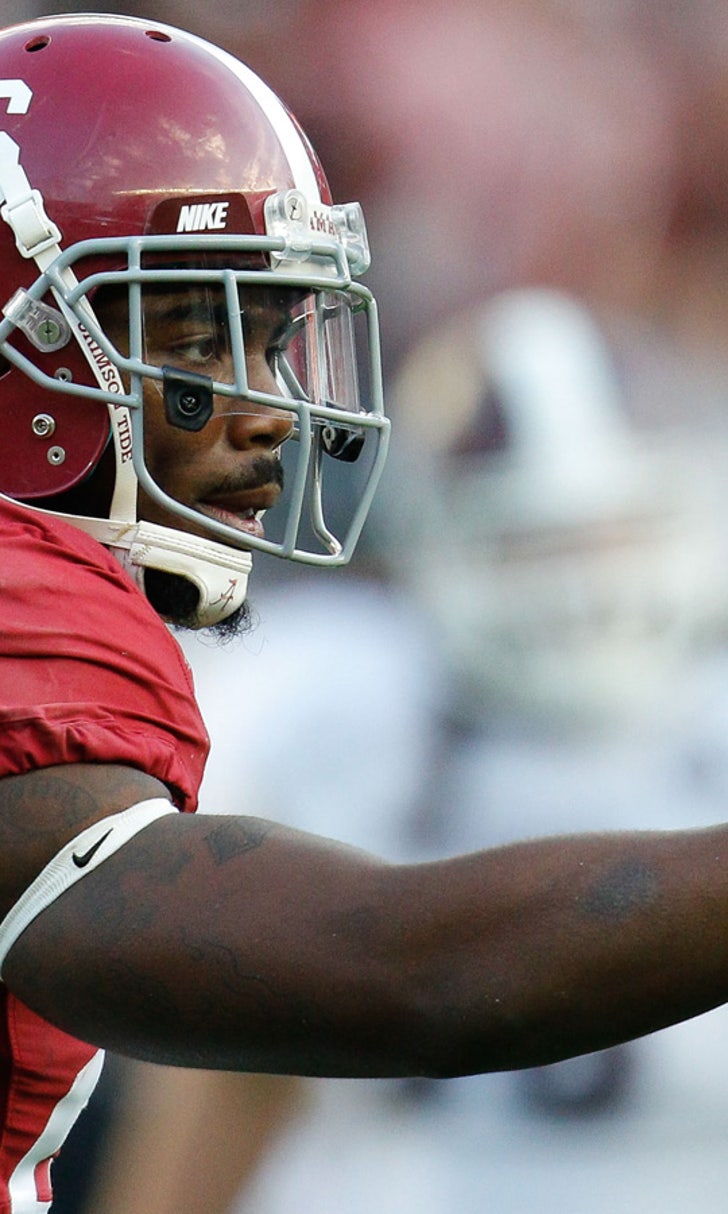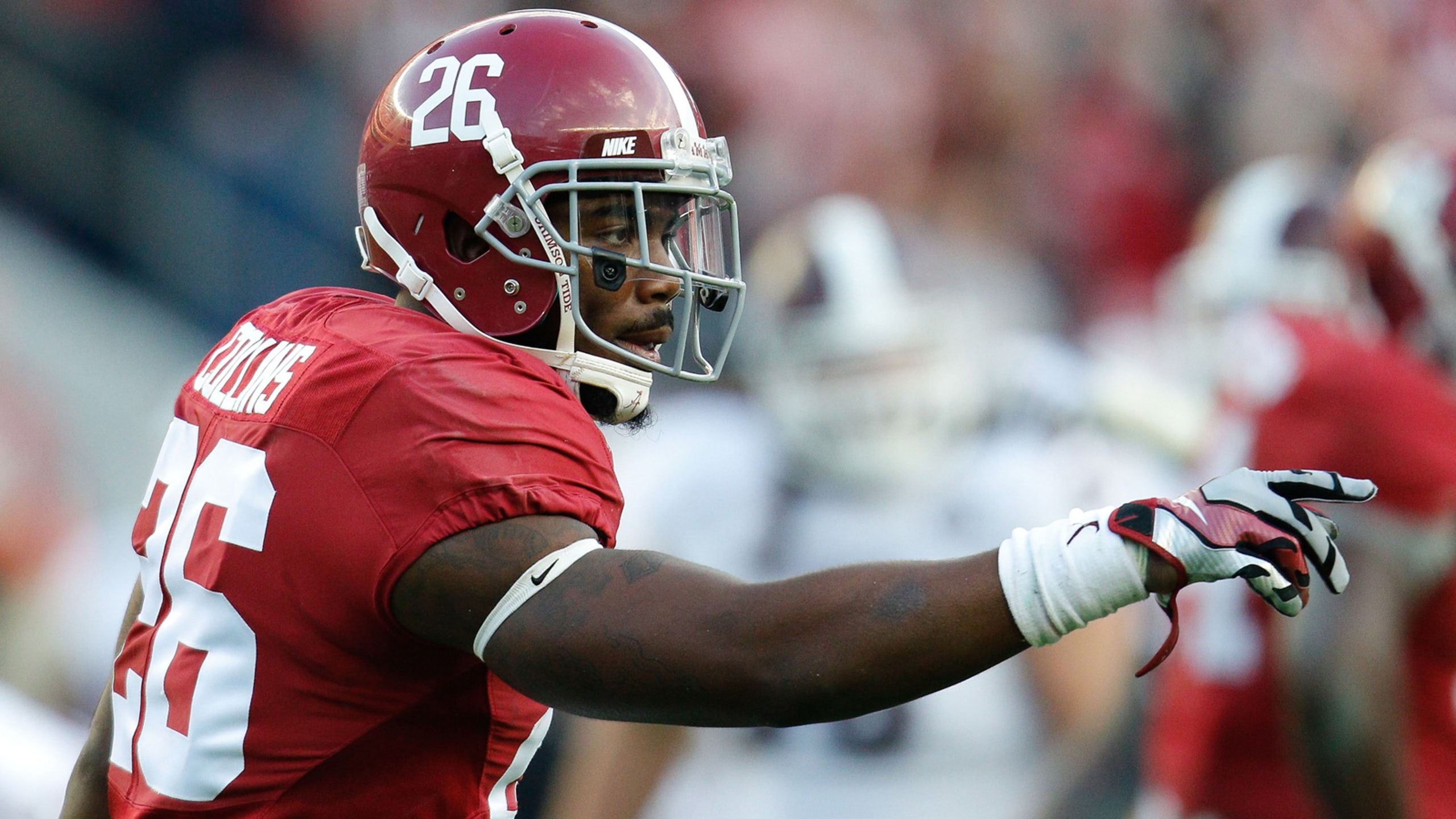 2015 NFL draft: Top 10 draft-eligible SEC prospects
BY foxsports • November 20, 2014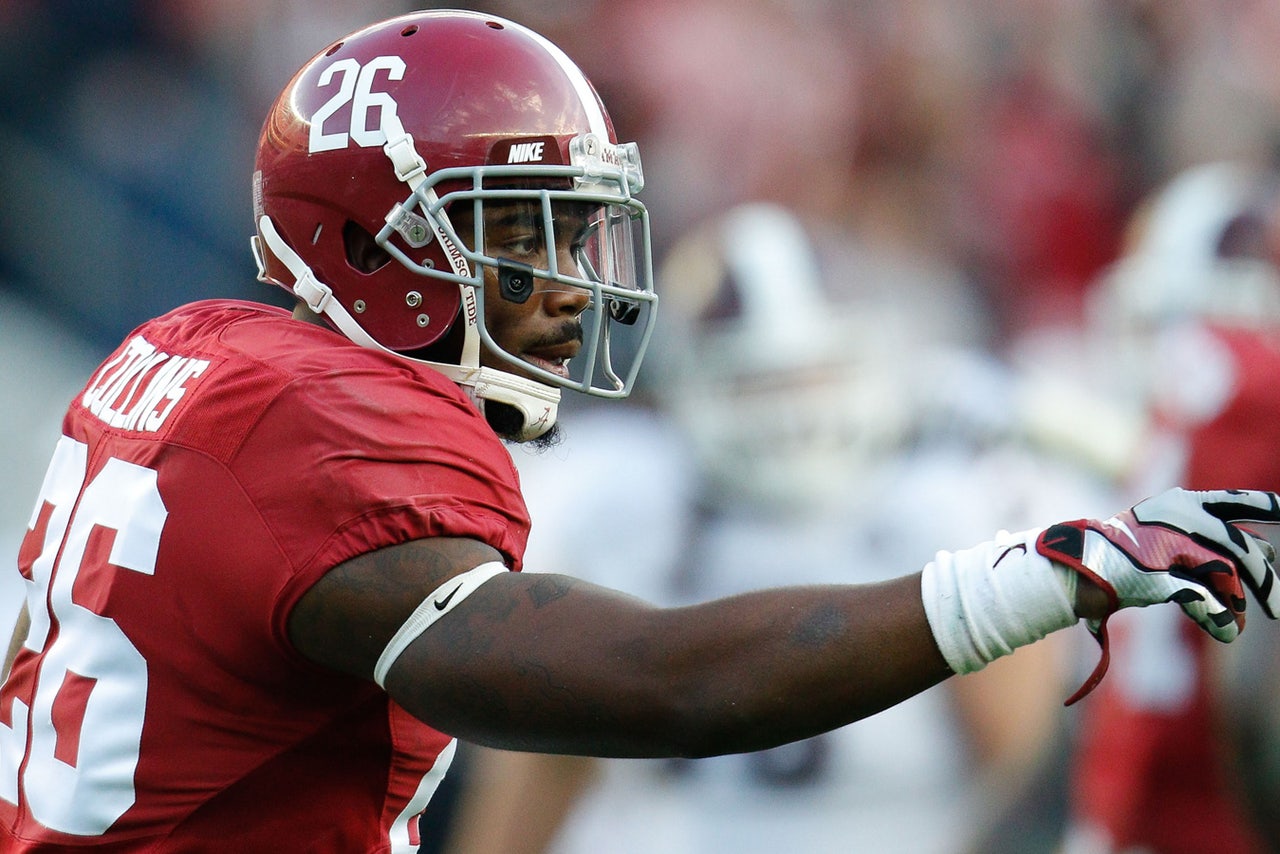 As the 2014 college football season winds down, thoughts always move toward the NFL draft.
Which players will leave school early to enter the draft? How many players from the SEC will go in the first round? Where will these seniors, or early-entry juniors end up, and will they show that the SEC is quality preparation for the next level?
As the final month of the regular season is upon us, here are the top 10 draft-eligible SEC prospects, and some information on draft status and potential landing spots in the NFL:
Only one receiver in the SEC averages more than 100 yards per game: Alabama's Amari Cooper, who churns 130.3 yards each game, 47.7 more the his nearest competition, on average. What makes Cooper successful at the college level, should work in the NFL too. It's nearly impossible to jam Cooper at the line of scrimmage. If you play too far off, and give him room to maneuver, he's both fast enough and a good enough route runner to make his defender pay.
Round: Early 1st
Potential Landing Spot(s): Titans, Panthers, Raiders, Rams
The 2014 draft was safety rich, with four taken in the first round. The 2015 safety class isn't that top heavy, but Alabama's Landon Collins is the best of the bunch. Collins is a big hitter, and he's a smart, high-football IQ kind of defensive player. He's not as polished as a cover guy, which means he'll likely be drafted to play strong safety instead of free. But Collins does have some range and terrific instincts, which means he has upside. That potential will push him high up on draft boards.
Round: Early 1st
Potential Landing Spot(s): Redskins, Bears, Vikings
When it comes to athletes with unbridled strength, power, agility and speed all wrapped into one frame, look no farther that Missouri defensive end Shane Ray. He set a school record for sacks in a single season, and leads the SEC at hauling quarterbacks to the ground. As Ray continues to show off his pure pass-rushing skills on the field, he'll impress NFL teams even more when he runs the gauntlet of pre-draft evaluations.
Round: Early to mid 1st
Potential Landing Spot(s): Titans, Redskins, Bears, Falcons
Texas A&M has been a recent breeding ground for NFL offensive linemen; look no farther than names like Luke Joeckel and Jake Matthews. Cedric Ogbuehi could be the next Aggies offering to land in the top 10 of the draft. Ogbuehi has good feet and is athletic and forceful, traits NFL teams love in linemen. But there is a caveat. Ogbuehi was just moved to right tackle from the left side by A&M coach Kevin Sumlin. If that move was need based, all could be well. But if Ogbuehi is struggling on the left side in college, and that's why he was moved, his draft stock could take a beating.
Round: Mid 1st
Potential Landing Spot(s): Panthers, Giants, Vikings, Rams, Texans
Florida defensive end Dante Fowler Jr. didn't make us wait to find out if he was going to enter the NFL draft after his junior season. He tweeted he was following his head coach out the door. Florida's loss is the NFL's gain. Fowler does a number of things well; but his most impressive trait might be the way he can negotiate a backfield and make plays behind the line of scrimmage. He's also relentless in chase, and will haunt ball carriers all over the field.
Round: Mid 1st
Potential Landing Spot(s): Cowboys, Browns, Saints
LSU left tackle La'el Collins could have entered the NFL draft last season, and he might have been an early pick. But he returned to school to perfect his craft, and he'll now likely be one of the top five tackles taken. Collins has the quick feet and powerful hands, which makes him as asset in pass protection. But, he's also a superb run blocker, and has the versatility to play both left tackle and guard. In fact, Collins might ultimately end up at the guard position in the NFL. But he'll be drafted, and paid, like a tackle out of the gates.
Round: Mid 1st
Potential Landing Spot(s): Panthers, Rams, Texans, Chargers
What may help Kentucky's Alvin "Bud" Dupree the most when it comes to draft day, is the fact that he's shown just how versatile he can be. Dupree can play the end in a 4-3, and has skills at getting after the quarterback and setting the edge in the run game. He can also move off the line in a 3-4 scheme and play outside linebacker, which may be where most NFL teams target Dupree because he's not quite big enough for the NFL as a 4-3 end. Dupree has been a rising star on draft boards, and if he can spend his pre-draft time showing off improved pass-rush skills, he may keep climbing.
Round: Mid 1st
Potential Landing Spot(s): Bears, Seahawks, Cowboys, Browns
If Georgia linebacker Leonard Floyd decides to leave school early for the NFL, he'll be a sure-fire first-round pick. Floyd is deceptively quick off the edge as a pass-rusher, and is one of the best at getting off blocks. He uses that skill in tracking down ball carriers in the run game too, and has the speed to make plays anywhere on the field. He's also athletic enough to play in pass coverage, and will move around to fit into any scheme at a myriad of positions.
Round: Mid to late 1st
Potential Landing Spot(s): Saints, Dolphins, Cardinals
The first round of the 2015 draft is going to be dominated by offensive linemen and pass-rushers. Mississippi State's Benardrick McKinney's size (6-foot-5, 249 pounds) and speed could make him the best inside linebacker in this draft class. McKinney already has the body to step in at the NFL level and fight through traffic to make tackle after tackle. He's also versatile enough that an NFL team could move him to an outside linebacker position. He's definitely got three-down linebacker written all over him.
Round: Late 1st
Potential Landing Spot(s): Colts, Eagles, Packers,
During South Carolina guard A.J. Cann's four seasons as a starter, he's learned a lot about moving in a small space in the pocket to help keep his quarterback clean and upright. And while Cann is good in pass protection, he's great as a run-blocking guard. He uses good hand placement and a superior toughness -- maybe even a mean streak -- to manhandle interior defensive linemen. Cann should be the first true guard taken in the 2015 draft.
Round: Late 1st
Potential Landing Spot(s): 49ers, Colts, Patriots
Jalen Collins, CB, LSU; Markus Golden, DE/OLB, Missouri; Arie Kouandijo, G, Alabama; Cody Prewitt, S, Ole Miss; Sammie Coates, WR, Auburn; Todd Gurley, RB, Georgia
---
---