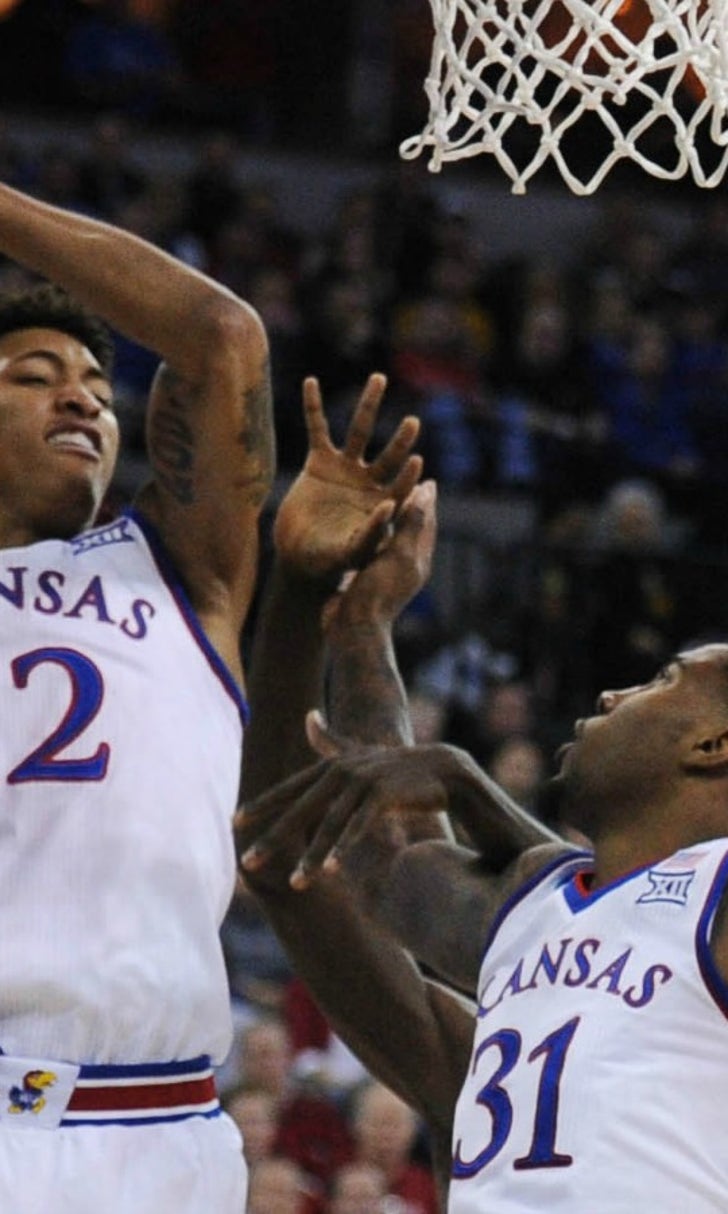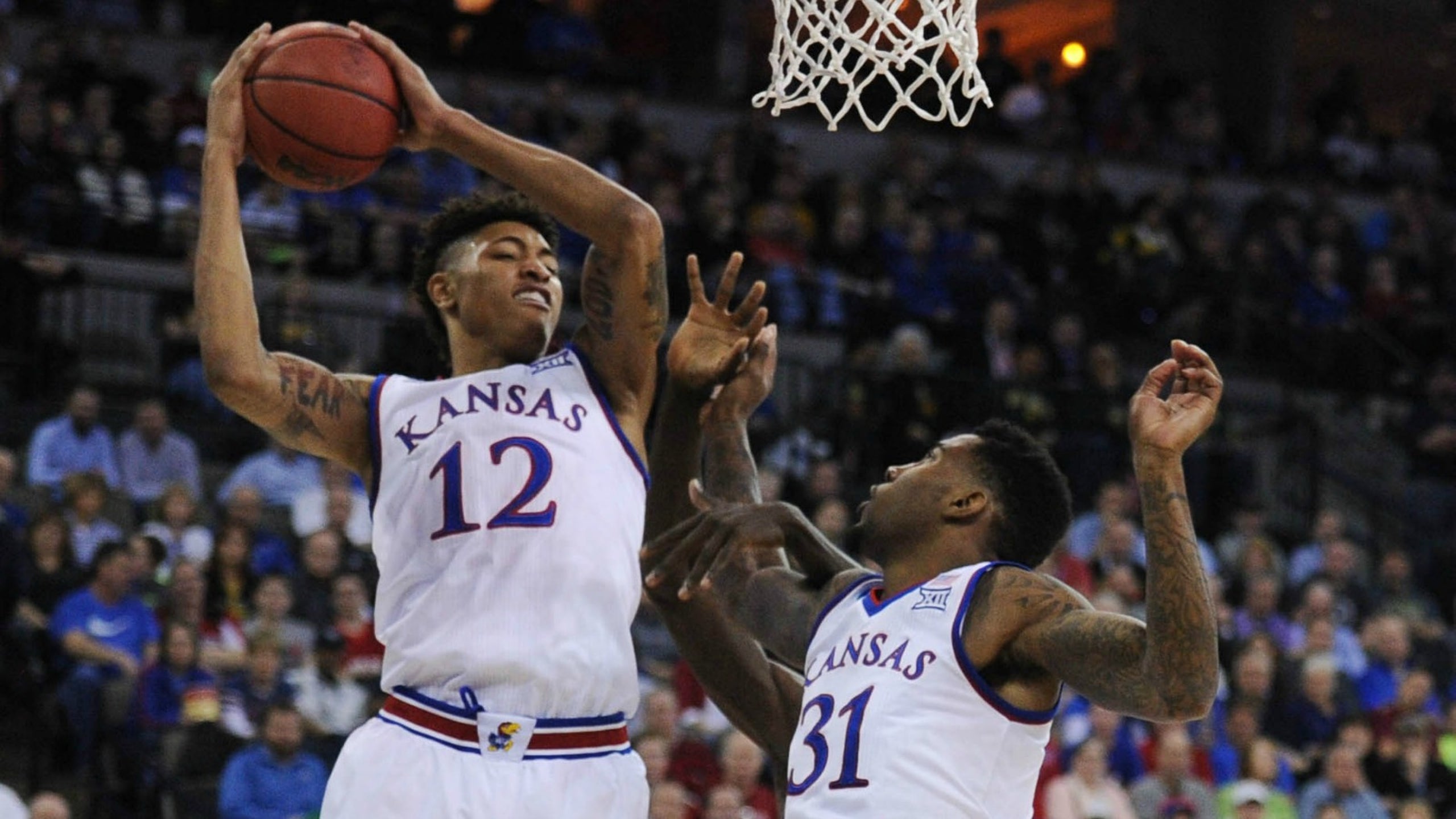 2015 NBA Draft profile: Kelly Oubre
BY foxsports • June 14, 2015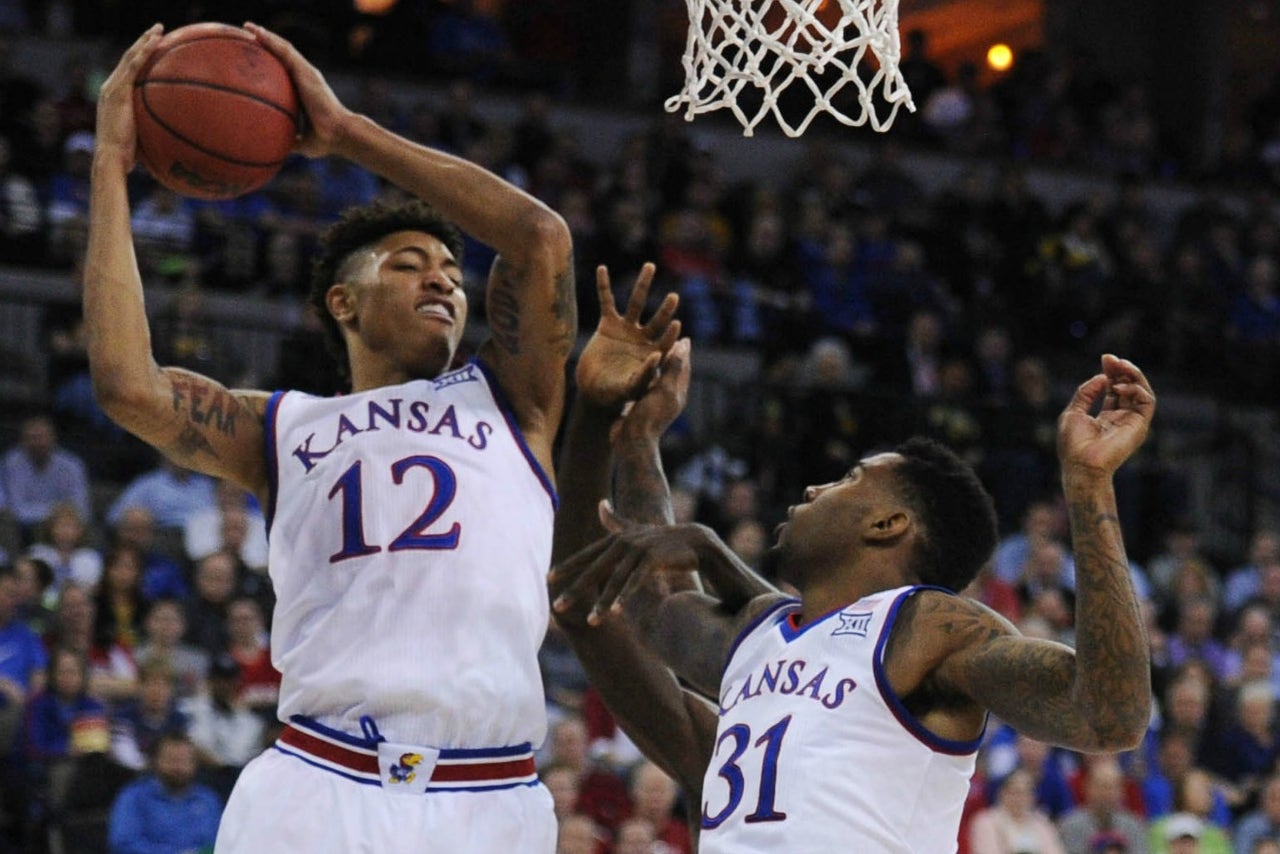 As a high school senior at Findlay Prep in Nevada, Kelly Oubre was a man among boys. His physical attributes gave him a big advantage over his opponents as he soared above them for flashy dunks and his quickness with the ball, paired with some nifty moves to the basket, made him a matchup nightmare for opposing teams.
In his lone season with the Kansas Jayhawks, Oubre continued to showcase his unique skill set. On a deep team, Oubre's statistics on paper may not jump out but he steadily picked up his production throughout the season and he played in all 34 games, including 27 starts, and finished with averages of 9.3 points, 5.0 rebounds, 1.1 steals, and 20.9 minutes. He finished second on the team with 179 total rebounds and 41 steals.
As an above-average athlete with a flashy game, it's no surprise that he projects as a lottery pick but it remains to be seen whether his upside will tempt a team, such as the Miami Heat, to pick him in the top 10 over more proven talent in the college game or the potential of a skillful foreign player that impresses during individual workouts. 
With further development, he could prove to be a solid weapon for an offensively challenged team like the Charlotte Hornets, who finished 28th in the league with 94.2 points and last in 3-point shooting percentage, who could snag him with the No. 9 pick. 
PROS
At 6-foot-7, Oubre has shown great skill at driving to the rim and finishing with tremendous force and style. He also demonstrated he could hit the outside shot with 44 percent accuracy from the field and even showing some range shooting 36 percent from beyond the arc with the Jayhawks. Additionally, his excellent wingspan and athleticism allowed him to defend multiple positions.
As a lefty, Oubre can depend a little too much with his preferred hand but has already shown the ability to finish with either hand and will only improve with time and by working with a NBA-caliber training staff.
Only 19, he remains a raw talent that will need to be molded, both physically and mentally, into an NBA-ready player but judging from the progress he is making in his workouts and in his offseason preparations, Oubre is already showing that he has the discipline and work ethic to continue to work on his game.
CONS
By his own admission, his freshman year at Kansas wasn't as good as it can be and he has been working hard over the summer to improve himself.
"I've been working on my attack moves and working on my individual game, my one-on-one  skills," he said in a recent interview with DraftExpress. "My defense too because I want to be a great defender at the next level as I know I can be. So pretty much just be an all-around player. That's what I've been working on. I've been improving my shot a lot, just being more consistent and hit shots. That's definitely one of the main focuses."
His offensive skills could use polishing, but more importantly he will need to improve his ball handling and the ability to make plays for others. With his solid size and court vision, there's no reason he can't improve on his paltry 0.8 assists per game and become a true playmaker, which would only help open up his own offensive repertoire. His drive has also been questioned, but if that puts a chip on his shoulder it will motivate him even more to refine his game within the right system.
PLAYER COMPARISON
Ideally, Oubre could develop into a player resembling Paul George over time but he would have to dedicate as much time to improving his defense as he has with his already impressive offensive skills. With his silky left-handed jumper, Oubre also resembles fellow southpaw Michael Beasley a bit but that may not be an accurate representation of his total game. More likely he projects as a Harrison Barnes type of player where he may not average as many points as George does as a focal piece of his team's offense, but will earn minutes based on his performance on both ends of the floor.
FINAL THOUGHT
Burdened with the expectations of replacing eventual 2014 No. 1 overall pick Andrew Wiggins with the Jayhawks, Oubre wasn't exactly sensational but displayed the tools that can make him a double-digit scorer in the NBA along with the potential to be an above-average defender. The key word there is potential, and while he may not light up the NBA in his first few seasons, he could very well carve out a lengthy NBA career, perhaps out in the West, as a gunner and a capable scorer in transition.
You can follow Surya Fernandez on Twitter @SuryaHeatNBA or email him at SuryaFoxSports@gmail.com .
---
---