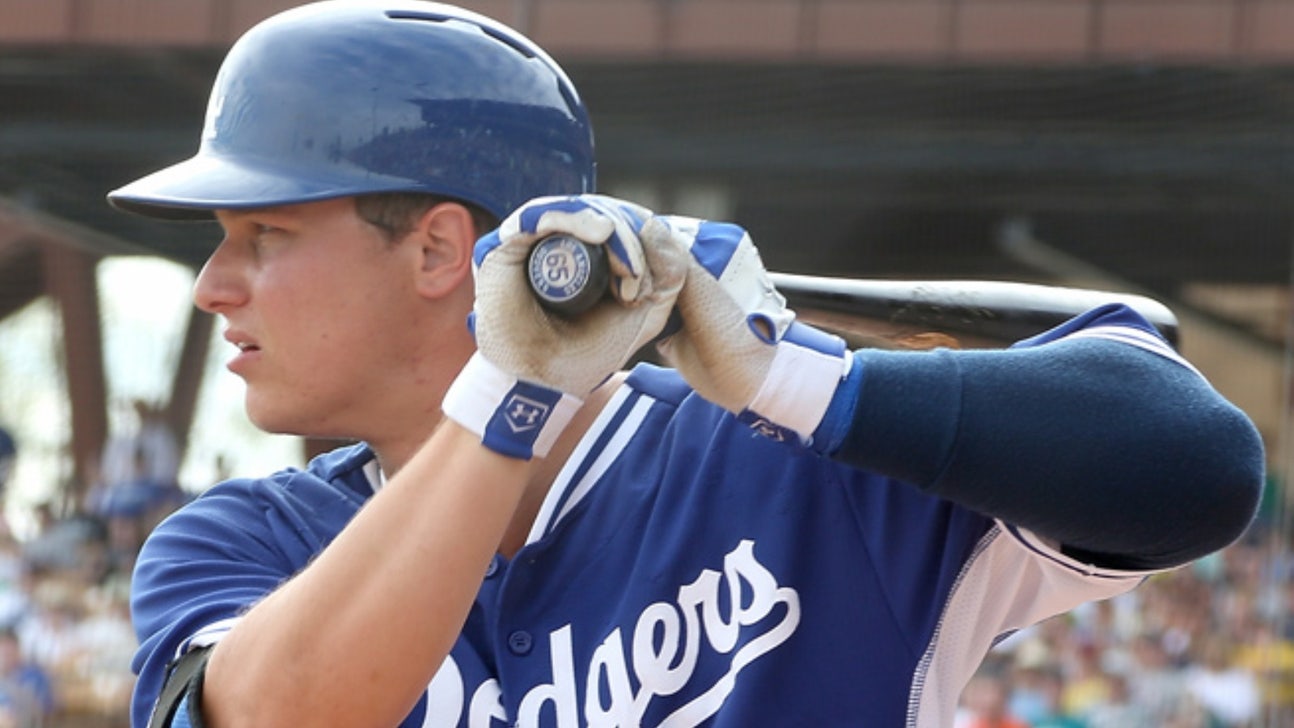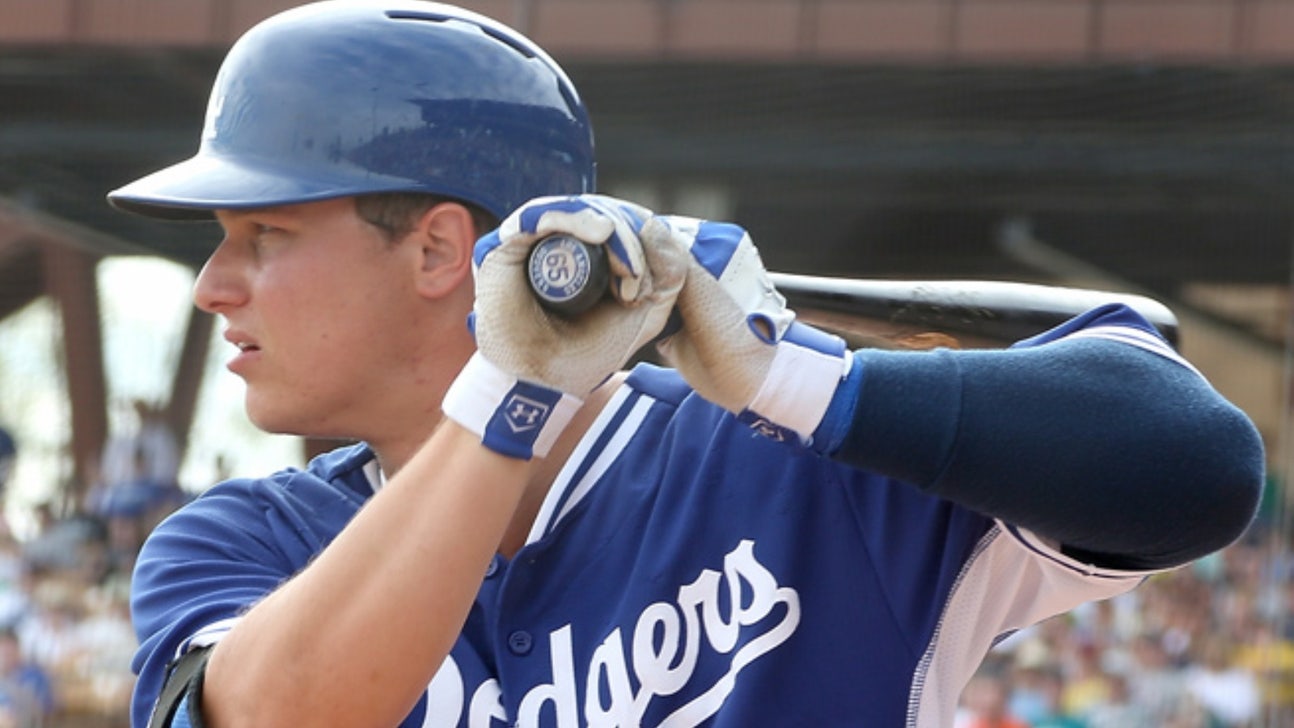 2015 fantasy baseball rookies and prospects to watch
Updated
Mar. 4, 2020 5:19 p.m. ET

Cleveland Indians starting pitcher and 2014 Cy Young Award winner, Corey Kluber, broke the mold.  He was a relatively unknown *dry heaves* 28-year *dry heaves again* -old - *gags*.
That's not to say MLB stars don't normally hit their peak in their late-20s, but Kluber's past two seasons – 29-14 record in his first two full MLB campaigns – snuck up on most of us.
We don't like that. Perhaps some of his hidden brilliance on the bump is tied to playing in the Cleveland market and Kluber's introverted demeanor on and off the field.  To put it another way, he wasn't a name brand before being named the American League's best pitcher last season.
Baseball fans and fantasy baseball owners love - and in some cases need - to be the first to know the answer to the question – who is next?
A great example of this exercise is the pomp and circumstance surrounding college football's National Signing Day.
This time last year, I promoted the likes of Taijuan Walker, George Springer, Archie Bradley, Yordano Ventura and Masahiro Tanaka as prospects and rookies to watch.  Injuries muted a good portion of my suggestions, but Ventura and Springer performed well and produced for owners at the end of the day.
Fantasy owners should know that based on minor league scouting reports, MLB's farm systems looks bright as a well-rounded crop of talent is on the verge of making the jump to the bigs.  These players may draw comparisons to this guy or that guy and may find it a challenge to reach the bar Mike Trout set the past few seasons.  However, unlike Kluber, we should witness a return on investment well before their 28th birthdays.
Kris Bryant – Cubs (3B - 23 years old)
Jeff Sullivan of FanGraphs elaborated the point one step further with a focus on Bryant's low contact rate in the minors (64.7 percent).  While Mike Trout's contact rate of well over 80 percent helps make him who he is as a fantasy / MLB superstar, Trout struck out 26 percent of the time last season.
By comparison, Chris Carter owned the lowest contact rate among qualified players in the majors last season – 65.3 percent with a 31.8 strikeout rate.  Carter also finished tied for second in home runs in 2014 with 37 dingers.
So, K% analysis alone isn't a reason to devalue Bryant's future fantasy potential.  He's still stud, but quite a gap exists if he struggles to boost that contact rate in the short-term.
Joc Pederson – Dodgers (OF - 22)
Similar to Bryant and most free swingers in the minor leagues, Pederson owned a K% near 27 percent last season at Triple-A, but also drew 100 walks in 121 games (fourth-best BB% in the PCL).  He got a cup o' coffee late in the season and only picked up four hits, but drew nine walks in 38 plate appearances.
With proven fantasy outfielders to choose from and Pederson slotted in the No. 7 spot of the Dodgers' lineup, I'm cautiously optimistic on a late-round gamble on Pederson.  The fact he has a proven minor track record of better than 25 stolen bases per season intrigues me.
Yasmany Tomas – Diamondbacks (OF - 24)
Analysis: I look at the first and second tiers of 2015 fantasy baseball third basemen and weep.  After Anthony Rendon and Adrian Beltre come off the board, what are we hoping for?  A resurgence from Evan Longoria, David Wright and Manny Machado coming off a nasty injury?  Although he's known as an outfielder, the Diamondbacks plan to experiment with Tomas at the hot corner.  With a 70 raw power score on the 20-80 scale, if I don't hit Rendon or Beltre, I'm not opposed to rolling the dice on Tomas within the top 10 third basemen off the board.  Goldschmidt and Trumbo ahead of him in the projected lineup also present plenty of RBI potential.
Noah Syndergaard – Mets (SP - 22)
Also, when looking at his 4.60 ERA, keep in mind Syndergaard pitched in the hitter friendly PCL last season.
Carlos Rodon – White Sox (SP - 22)
Rusney Castillo – Red Sox (OF)
Before adding some weight, Castillo drew comparisons to Rajai Davis according to this Baseball America scouting report.  It's not a ringing fantasy baseball endorsement, but there are those pundits – in addition to the Red Sox - who believe the Cuban outfielder can help as an OF3/4 in 2015.  A little pop (12-15 HR) combined with 15-20 stolen bases would place him in rarefied air considering the OF3/4 ranking.
Henry Owens – Red Sox (SP)
Finished 17-5 in 26 minor league starts last season (AA & AAA).  He struck out 170 batters in 159 innings pitched with only 59 walks.
Alex Meyer - Twins (SP)
The 25 year old stands 6 foot 9 inches, 220 pounds ... some believe he's underappreciated, but command issues do hold him back ... finished 7-7 with better than a 10.50 K/9 rate last two seasons ... but averaged less than five innings pitched in 27 starts at AAA last season ... throws mid-90s
Francisco Lindor – Indians (SS)
Steven Souza – Rays (OF)
The 25-year-old outfielder punished International League (AAA) pitching to the tune of .350 / .432 / .590 with 18 homers and 26 SBs last season.
Dalton Pompey - Blue Jays (OF)
Started the 2014 season at High-A ball and finished with the Blue Jays' big league club ... combined .317/.392/.469 and stole 43 bases
Addison Russell – Cubs (SS)
Julio Urias – Dodgers (SP)
Byron Buxton - Twins (OF)
Kyle Schwarber - Cubs (C)
He mashed as a member of the Indiana Hoosiers to the tune of 40 homers in three seasons ... after the draft, Schwarber played a minute at low-A before hitting his way to A-ball before hitting his way to high-A by the end of the season ... the 21-year-old catcher could spend most of his 2015 at Double-A Tennessee  
---