National Football League
National Football League
2014 preview: Falcons try to rebound from a four-win anomaly
Published
Aug. 5, 2014 5:14 p.m. ET

With football season around the corner, FOXSports.com is providing a thorough analysis of all 32 teams heading into training camp. The offseason may have lacked some hard-hitting action, but franchise-altering moves have been made. Parity is excessive as ever. Every team looks great on paper in July. But it's the development and seasoning of a team that will matter in January and, yes ... even February. Goodbye, offseason!
The series continues with the Atlanta Falcons
2013: 4-12, tied for last place in the NFC South.
Head Coach: Mike Smith, seventh year.
Key Departures: TE Tony Gonzalez, FS Thomas Decoud.
Key Arrivals: G Jon Asamoah, OT Jake Matthews, DE Tyson Jackson, DT Paul Soliai, RB Devonta Freeman.
THREE QUESTIONS
1. Where will the pass rush come from?
One of the best ways to slow an offense down is to attack the quarterback. When a defensive unit can't apply pressure, seasons like 2013 happen.
Atlanta didn't have a player reach double-digits in sacks; Osi Umenyiora pulled down a team-high 7.5. The Falcons finished tied for 29th in the NFL with just 32 sacks. While a sack isn't the only measure of how a defense applies pressure on a passer, no team that landed in the bottom third in sack total last season made the playoffs.
One of the biggest needs for the offseason in Atlanta was to find a pass-rusher. The opportunities came and went, both through free agency and the draft, but the Falcons never moved.
Without an easily identifiable upgrade, the only method the Falcons can use to increase their sack total is to get more output from players already on the roster.
Outside linebackers Kroy Biermann and Jonathan Massaquoi will have to step up their efforts. Biermann's most prolific season was 2009 with five sacks, and Massaquoi set a career-high last year with four. Umenyiora has been relegated to a pure pass-rushing role, and will typically only play on definite passing downs.
New faces like linebacker Prince Shembo and defensive end Ra'Shede Hageman could contribute, as could William Moore and whomever wins the open free safety battle.
But it may turn out that Atlanta's pass-rush woes haven't been answered, and the team will have to attempt to fix the problem in the offseason after 2014.
2. How will this offense look without Tony Gonzalez?
Tight end Tony Gonzalez was targeted 119 times last season, and he caught 83 passes. His eight touchdown grabs were the most of any receiver on the roster, and he was quarterback Matt Ryan's go-to guy when something good needed to happen.
Gonzalez retired after the season, leaving the Falcons to start training camp with names like Levine Toilolo, Bear Pascoe and Mickey Shuler on the roster.
The biggest change for Atlanta this season will be how the team uses its tight end. When the team is moving the ball down the field, look for the tight end to be more of a sixth lineman then a pass-catching option. There's no one on this roster that can replicate Gonzalez in the passing game, and the offensive line could definitely use the help after a season last year when holes weren't opened frequently enough, and protection wasn't up to par.
When the Falcons get into the red zone, Toilolo should have a much expanded role in the offense. At 6-foot-8, the second-year tight end from Stanford is built like a touchdown-grabbing dream. Atlanta should have many more scoring options for Toilolo built into the offense, than it did a year ago, and his growth from Year 1 to Year 2 will have to be dramatic.
Outside of the tight end position, Gonzalez' targets will likely be split between the trio of Roddy White, Julio Jones and Harry Douglas. There are too many, though, to go around to those three. That means Ryan is going to use his running back corps more often this season as receivers. Steven Jackson, Jacquizz Rodgers and Freeman are all more-than-capable pass-catchers.
3. Who is the X-factor on the offensive line?
It's no secret that Atlanta's offensive line didn't perform as well as it should, or could have, in 2013. Ryan was sacked a career-high 44 times, and there was little push in the run game up front.
During the offseason, the Falcons hired a new offensive line coach in Mike Tice, and revamped the right side of the line with a four-year veteran in Asamoah, and their first-round draft pick Matthews.
It would be easy to point at the new guy, Asamoah, or better yet the rookie Matthews, as an X-factor for this offensive line. But that's not really the case. Through offseason workouts, and the first two weeks of training camp, Asamoah and Matthews have looked great.
The real X-factor is left tackle Sam Baker.
After the Falcons selected Ryan in the first round of the 2008 draft, they traded back up into the first round and picked Baker. Through six seasons, he's rarely played like a first-round draft pick.
Injuries have played a part in Baker's ineffectiveness at times. No better proof of that is apparent than if you look at his healthy seasons in the NFL. In six seasons with the Falcons, Baker has started and played in all 16 games twice; 2010 and 2012.
Atlanta's two best seasons over the last six were 2010 and 2012, when the team went 13-3 both years. Baker isn't the only reason the Falcons succeeded, but when he's completely healthy, he's a good option at left tackle.
If Baker is completely healthy in 2014, and puts up another season like 2010, or 2012, this team could be in a good place. But that's a big if.
BREAKOUT PLAYER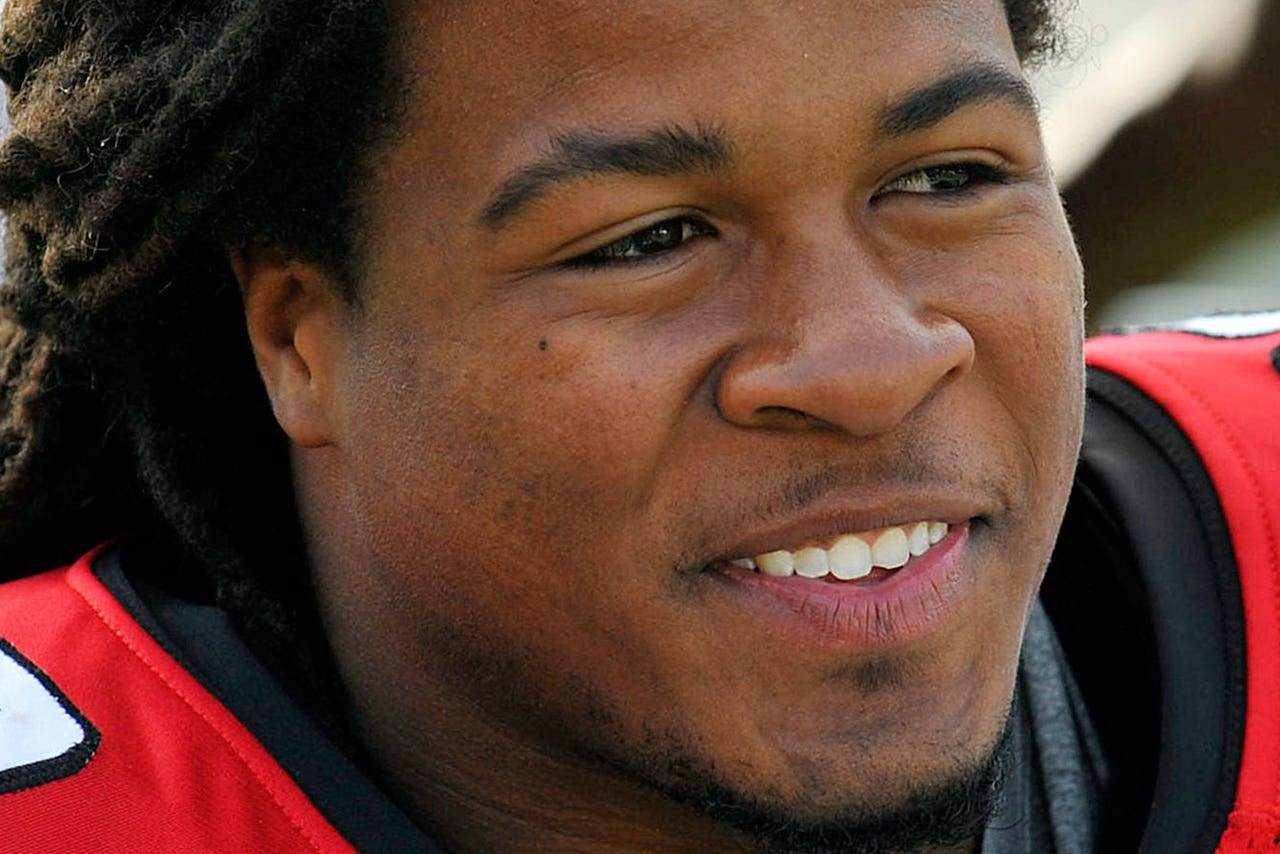 Atlanta Falcons rookie running back Devonta Freeman has been a bright spot in training camp. He's showing he may be able to contribute to the team early on during his first season in the NFL.
From the first moment Freeman, the rookie running back from Florida State, stepped onto the field at rookie minicamp, it was apparent the Falcons got a steal in the fourth round of the draft.
At that first offseason workout session, and in most since, Freeman has shown an ability to both run outside, and cut through the middle of the line for big yardage. He has an extra gear -- from fast to extremely fast, -- that few running backs have. He's also adept at catching the ball out of the backfield.
The only path of resistance for Freeman to get regular touches with the Falcons is his pass protection. He was good in pass protection in college, but the NFL is a different story with bigger, stronger and faster pass-rushers. If Freeman can get proficient before the season starts, the sky is the limit for the rookie.
It's likely that Freeman already has the skills to pass Rodgers on the depth chart to become Atlanta's backup running back. He's very close to also stealing a few first-team reps away from Jackson. If Freeman can become an able blocker, he could be the Falcons' starting running back before the season ends.
REASON FOR OPTIMISM
Injuries played a role in the 2013 season going awry. 
The Falcons weren't 4-12 solely because of the injury bug, but it's easy to imagine more wins last season if White and Jones had played a full season, if Biermann wasn't lost early on and if Jackson wasn't hobbled.
Atlanta didn't have to spend money in free agency, or use draft picks to get better this season. This team will instantly improve when the injured starters from last season return.
White is back to full health, while Jones and Biermann are utilizing a light-load practice schedule to ensure they are 100 percent by Week 1 of the regular season. Jackson injured his hamstring early in training camp, but he's expected to be ready by Week 1 as well.
With those injured players healthy, and with the addition of many new pieces, it's almost as if Atlanta had three distinct periods of the offseason: free agency, the draft and the healing process.
The Falcons will be much better on offense with, arguably, the best receiving tandem in the league playing once again. If White and Jones are lighting up scoreboards again, there's reason for Falcons fans to be optimistic.
REASON FOR PANIC
While this Atlanta team dealt with injury after injury in 2013, it's too easy to use the fear of a repeat in 2014 as a reason to panic.
Injuries can happen to any team, at any time. And while it's a reasonable excuse after the fact, it's crazy to predict an outbreak like the Falcons endured.
A better reason to panic in 2014 would be if all the additions along the offensive and defensive lines don't make a massive difference.
The Falcons finished last in the league in rushing (77.9 yards per game), and next-to-last in run defense (135.8 yards allowed per game) last season. There were obviously problems in the trenches. Atlanta brought in new assistant coaches, and multiple players on both sides of the football to help win at the line of scrimmage.
If there's still no push from the offensive line, or if Ryan is getting sacked with the regularity he was a year ago, it might be time to panic. If the Falcons can't stop the run, or if there's still little pressure on opposing quarterbacks, it might be time to panic.
If neither line situation proves better, then panic is definitely justifiable.
ALEX MARVEZ'S 2014 PREDICTION
After the first setback in the six-season reign of head coach Mike Smith and general manager Thomas Dimitroff, the Falcons are primed to spring forward provided injuries don't decimate the roster as in 2013. A return to full health for wide receiver Julio Jones is needed to help compensate for the retirement of tight end Tony Gonzalez. The Falcons hope shifting to a 3-4 defense helps improve what was the NFL's second-lowest sack total last season (32), but the club still lacks a standout pass rusher. Prediction: 9-7.
---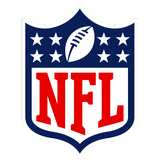 Get more from National Football League
Follow your favorites to get information about games, news and more
---