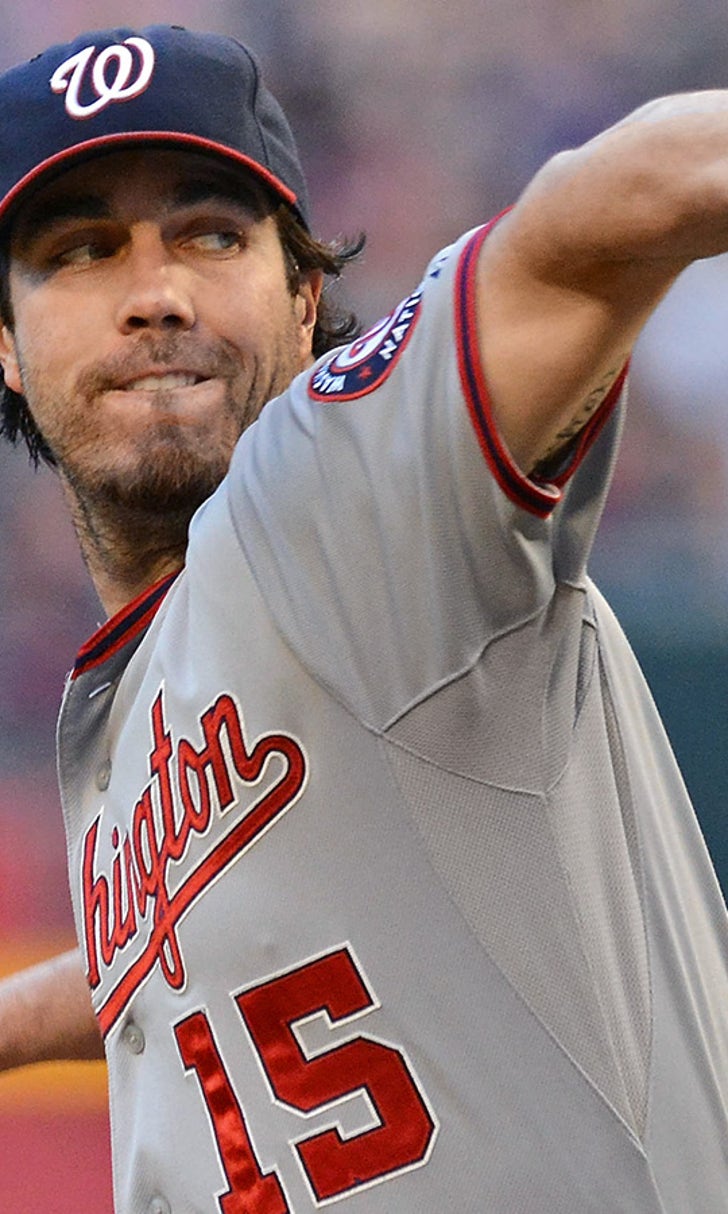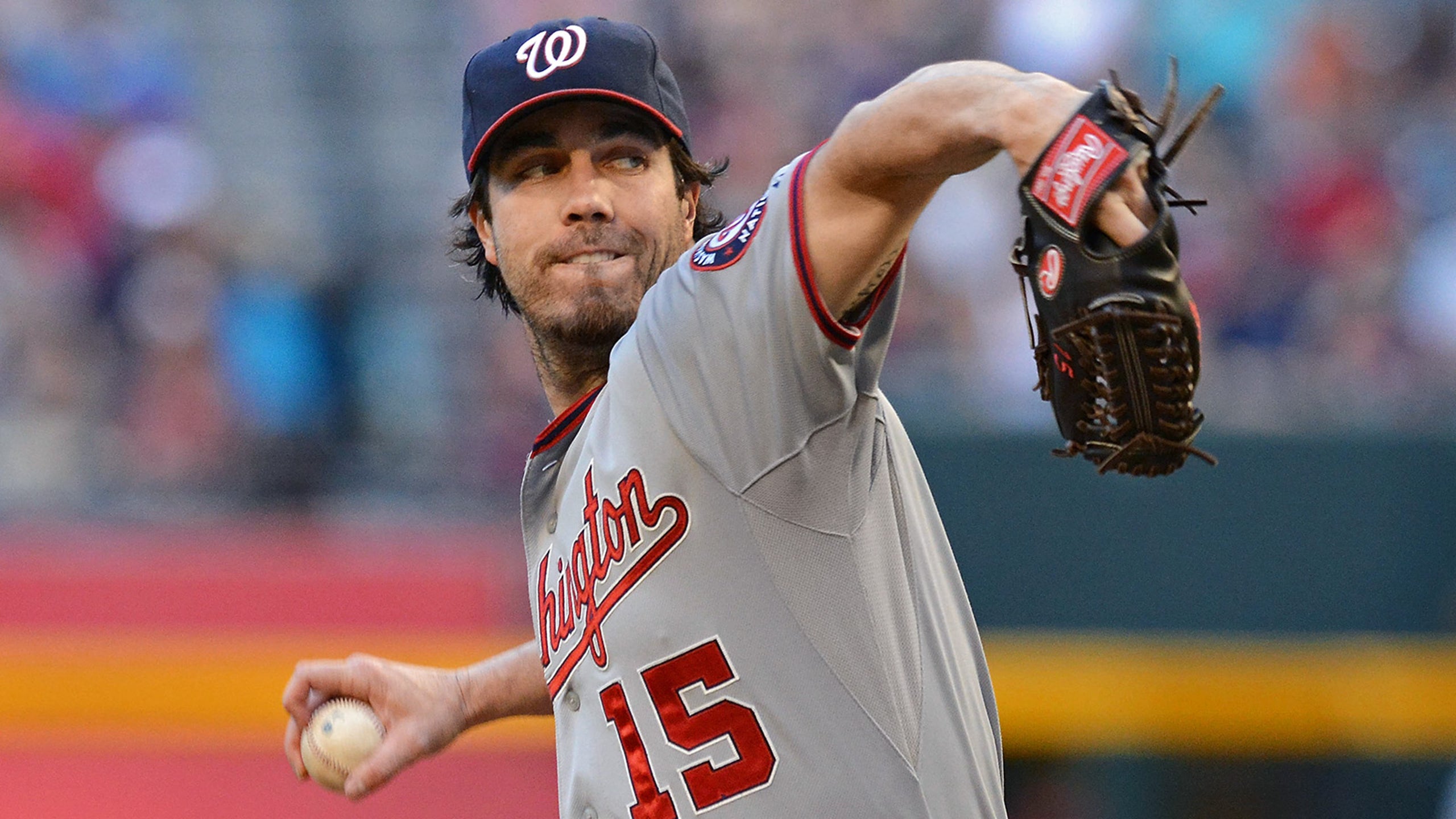 2014 Fantasy Baseball - Haren, Cain seek revival
BY foxsports • February 20, 2014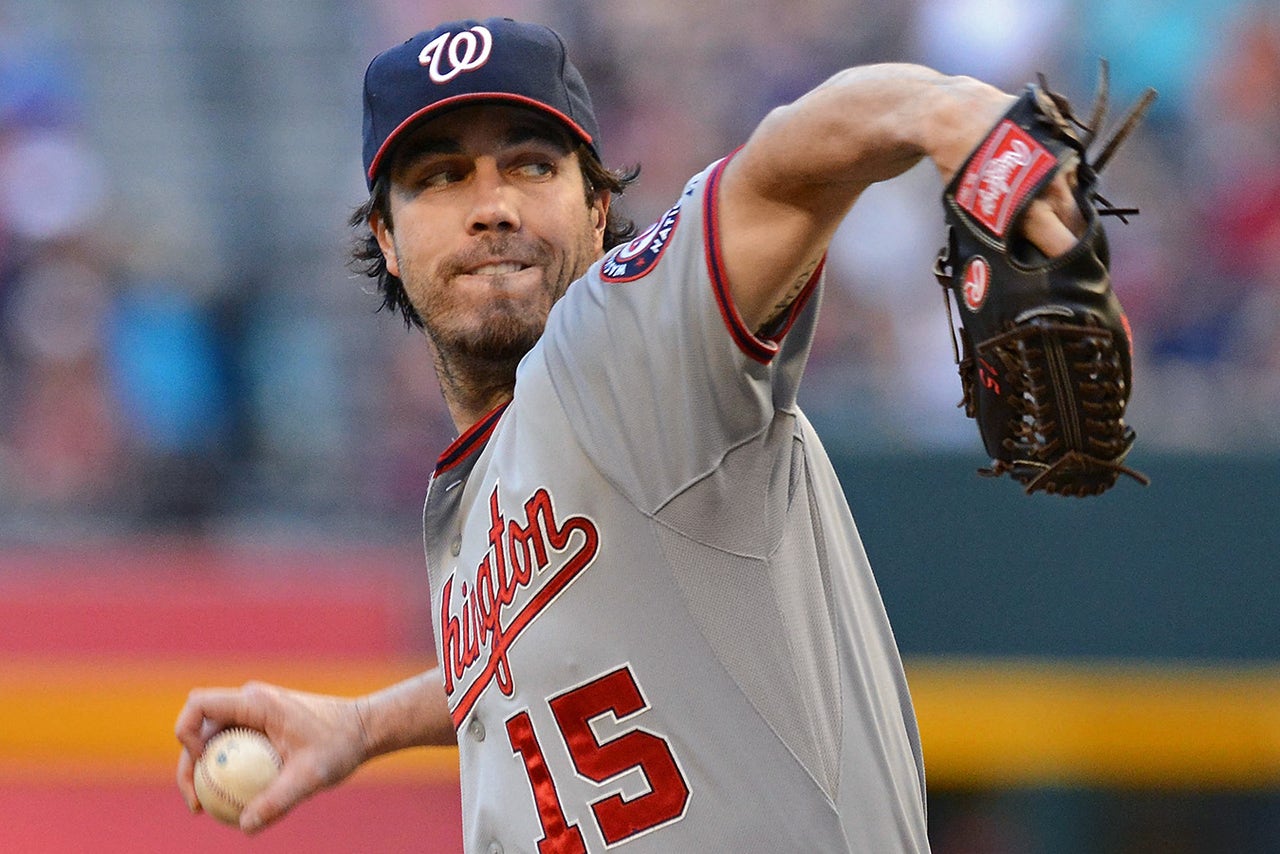 America loves a comeback story. It's what fuels the legends of Lincoln, Jobs and Jordan. It's why Matthew McConaughey is nominated for an Oscar. It's how Cher is still selling-out concerts at age 67. Uh, not that I follow Cher's career or anything…
Our national pastime serves as an extension to this sentiment. One of the enduring images of last season was the renewal of baseball in Pittsburgh, with PNC Park rocking for the city's Wild Card matchup against the Reds the pinnacle of this rejuvenation. Fronting this charge was Francisco Liriano. An All-Star in his rookie campaign, Liriano had been tossed into the scrapheap following a 5.23 ERA and 1.48 WHIP in 60 games from 2011 to 2012. However, Liriano resurrected his career in the Steel City in 2013, posting a 3.02 ERA in 26 starts for the Buccos, earning Comeback Player of the Year in the process.
Which players will follow Liriano's footsteps in 2014? A list of bounce-back candidates:
Related: click here to view which players are likely to regress this year.
PITCHERS
What caused the uptick for Fister? Simply, he was the victim of tough breaks. Despite the aforementioned improvement in his batted ball percentages, Fister finished 2013 with a .332 BABIP, an aggressive swell from a .296 mark in 2012 and .272 average in 2011. This was also the upshot of a Tigers defense that exhibited limited range.
It should be noted that Fister has benefited from home cookin' in his career, with a 3.21 ERA and 1.16 WHIP in Seattle and Detroit but a 3.91 ERA and 1.28 WHIP in road ventures. However, a move to Nationals Park, generally right in the middle in terms of park factors, shouldn't cause a dramatic shift in Fister's production. Coupled with the slight bump pitchers have seen in their numbers when jumping from the American League to Senior Circuit in the past 10 years, look for Fister to exceed expectations in D.C.
By adding an effective curveball to his repertoire, Porcello was able in increase his strikeout rate (career 5.0 K/9 heading into 2013, 7.2 mark in 2013) while decreasing hits allowed (league-high 226 knocks in 176 1/3 innings in 2012 to 185 hits in 177 innings last year). Unfortunately, the former first-round pick failed to get over the hump, turning in a 4.32 ERA.
Yet Porcello's peripherals paint a different picture, most notably a 3.53 FIP and 3.19 xFIP (sixth-best in the American League and better than notable names likeDavid Price, Justin Verlander, James Shields and Hisashi Iwakuma). Like Fister, Detroit's defense betrayed Porcello, owning a .315 BABIP in the face of a 55.3 ground-ball percentage. There is hope that, with Miguel Cabrera moving to first and Nick Castellanos taking over hot-corner duties, the Tigers' fielding woes will be alleviated. Assuming that's the case, Porcello, slotted at No. 249 on the FOX Fantasy Baseball rankings, has the opportunity to be a diamond in the rough in your roto league.
Haren's velocity has dipped over the past few years, although that's to be expected from a player turning 34 in September. Nevertheless, with a shoulder ailment behind him, a powerful Dodgers lineup at his guard and a return to his comfort zone (Haren admitted to missing friends and family while pitching in Washington), Haren has more than enough left in his tank to be a formidable entity in 2014.
That doesn't mean these hurdles will impede his progress. Historically, Lynn's FIP has been slightly less than his ERA, but 2013's 3.28 FIP was distinctively lower, indicating the St. Louis pitcher wasn't as bad as believed. Only 26 years old, Lynn spent the offseason honing his craft with former Cy Young winner Chris Carpenter, and the early reports have been positive on his development. He averages a strikeout per inning, and Lynn has slowly reduced his concession of jacks. Additionally, the Cardinals offense enters spring training as baseball's best. Though wins aren't a great barometer of a hurler's merit, it's still a category in most standard fantasy leagues, one which Lynn has submitted 33 victories in the past two years. Don't misconstrue this as a projection for stardom; conversely, slated at No. 193 on the FOXSports.com Fantasy Baseball rankings, don't be surprised if Lynn vaults into the top-25 echelon by the end of the fall.
Flaunting a collective 2.93 ERA in his previous four years in San Fran, Cain was battered and bruised to the tune of a 4.00 ERA in 184 1/3 innings last season. Cain's velocity remained level, and his BABIP, historically one of the lower figures in the game, endured at its diminutive state. So what was the spur for this upheaval? An examination of Cain's 2013 stat sheet illustrates numbers that mirror his past work, except for one prominent category: 
| Split | Games | IP | ERA | WHIP | K | BB | OBP |
| --- | --- | --- | --- | --- | --- | --- | --- |
| Before | 15 | 82.0 | 6.15 | 1.44 | 67 | 13 | .340 |
| After | 16 | 87.2 | 3.29 | 1.05 | 84 | 18 | .271 |
Guessing that handy-dandy bold font caught your eyes. That dingers-yielded ratio might not seem amplified to the point of warning, but in truth, is the smoking gun. Cain held a 10.8 HR/FB percentage, nearly double his usual allowance. Furthermore, 16 of the 23 home runs came in the first half. Not a coincidence, then, that Cain boasted a 2.36 ERA after the All-Star break. Ranked at No. 76 in the FOX Fantasy Baseball Top 300, snag Cain if he falls past the sixth round.
There are rays of sunlight poking through Johnson's clouds. His 4.62 FIP and 3.58 xFIP prove he isn't a lost cause, his velocity isn't that far removed from his Florida glory days and he's still a fertile resource of punch-outs (9.2 K/9 in 2013). Better yet, Johnson is now calling PETCO Park, a pitcher's paradise, home. As Johnson isn't listed on most big boards, he'll likely fall at the end of most drafts, making risk extremely low. For a guy with the upside of Johnson, it's worth the investment.
| Year | Games | BABIP | H/9 | BB/9 | K/9 | HR/9 |
| --- | --- | --- | --- | --- | --- | --- |
| 2009-12 (AVG) | 33 | .258 | 7.3 | 2.5 | 7.3 | 0.8 |
| 2013 | 30 | .260 | 7.7 | 2.7 | 7.7 | 1.1 |
---