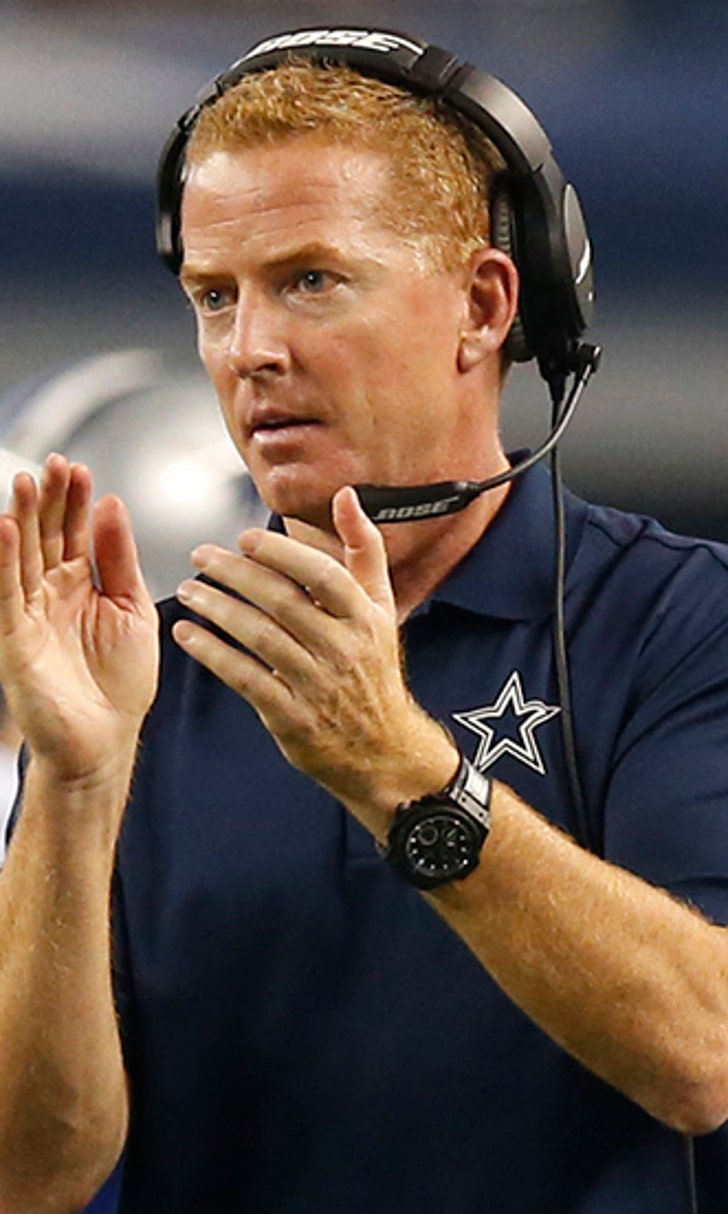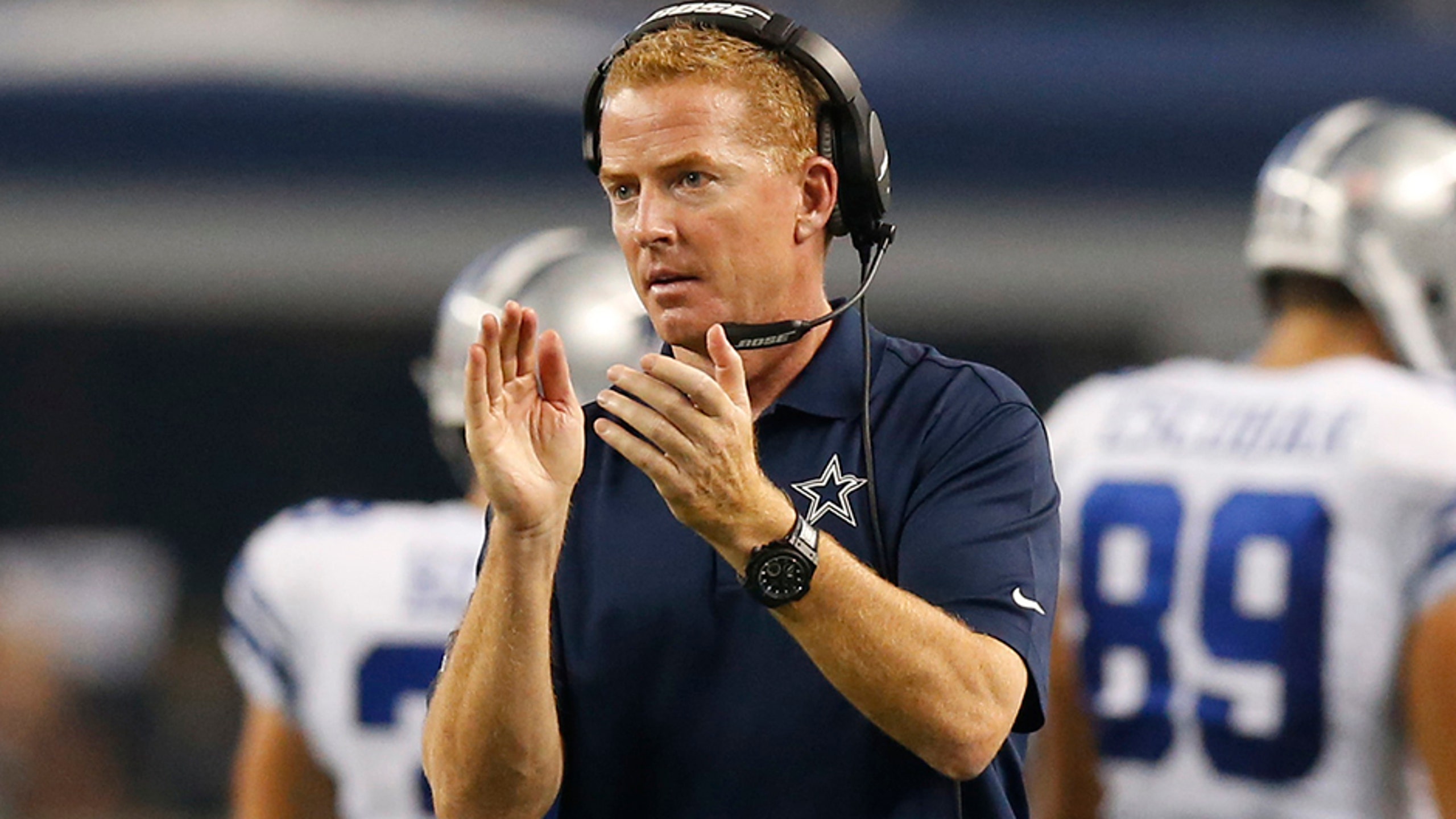 20 years later, Garrett reminisces on Thanksgiving performance
BY foxsports • November 25, 2014
Thanksgiving in 2014 might serve as the biggest opportunity of Jason Garrett's coaching career – a chance to secure his first-ever winning record as an NFL coach, and against a division rival no less.
It's not Garrett's first experience with huge opportunities on Thanksgiving, though. As fate would have it, this Thursday will mark the 20th anniversary of his second of his famous start in 1994, as injuries forced him into the starting quarterback spot for the Cowboys in a Thanksgiving Day showdown against Green Bay. 
"Sometimes things that happened a long time ago seem like they were yesterday, those memories are vivid for you," Garrett said. "It certainly was a memorable day for me, for our team. Time travels quickly, and you have to embrace the moments."
Troy Aikman and Rodney Peete were out with injuries, which forced third-stringer Garrett into the spotlight against Brett Favre and the Packers. Trailing 17-6 at halftime, he rallied Dallas to a 42-31 win with 311 passing yards and two touchdowns.
"When I think about that game, there are probably a lot of little things that happened in that game that nobody else really realizes -- interactions with teammates, interactions with the opponent," Garrett said. "Those are probably the things I remember the most."
One of those vivid memories happened in the early going of the game, well before Garrett caught fire and led the Cowboys to five second half touchdowns. Following a costly mistake, Garrett said he got a huge boost of confidence from future Hall of Famer Michael Irvin.
"I threw an interception on 525 F Post to Terrell Buckley. I worked through the progression, he sat underneath the five route and I threw it right at him – I think it was in the first or second series of the game," he said.
"The great Michael Irvin came over to me and said 'Hey, if he wants to do that, we're going up on top.' It really was a great memory for me, because of the confidence he instilled in me, and then also -- this is what we're going to do. And eventually we did that in the game."
Garrett connected with Irvin three times for 64 yards and a touchdown, and he found Alvin Harper three times for 91 yards and another score. Emmitt Smith carried the ball 33 times for 133 yards and two touchdowns, and the Cowboys outscored the Packers, 36-14, after halftime.
In 1994, 35 of the 53 players on the Cowboys' current roster where six or younger.
"Very few of them were born, I think. I'm not sure," Garrett said.
One member of the Cowboys was old enough to remember Garrett's performance -- and had a special interest in the game. In 1994, Tony Romo was 14 years old and living in Burlington, Wis., just three hours up the road from Green Bay.
"I can vaguely remember," Romo said. "I was a little young at the time, but I can remember just this little red headed guy putting on a performance."
The Packers would wind up making the playoffs as the NFC's No. 4 seed that year, while the Cowboys secured the No. 2 seed. Romo said he remembered thinking that Green Bay let one slip away.
"At the time it was disappointing, but it wasn't a playoff game," he said. "But you thought you might be able to win when they put a backup quarterback in sometimes."
---