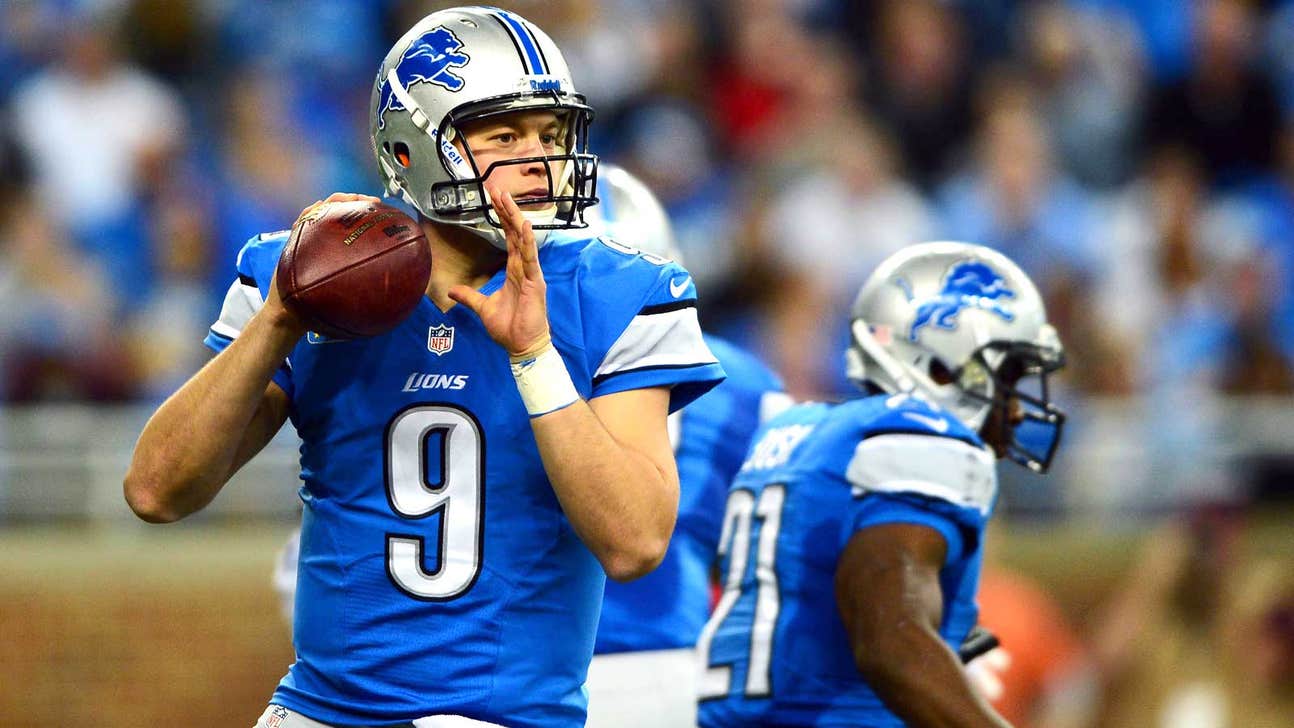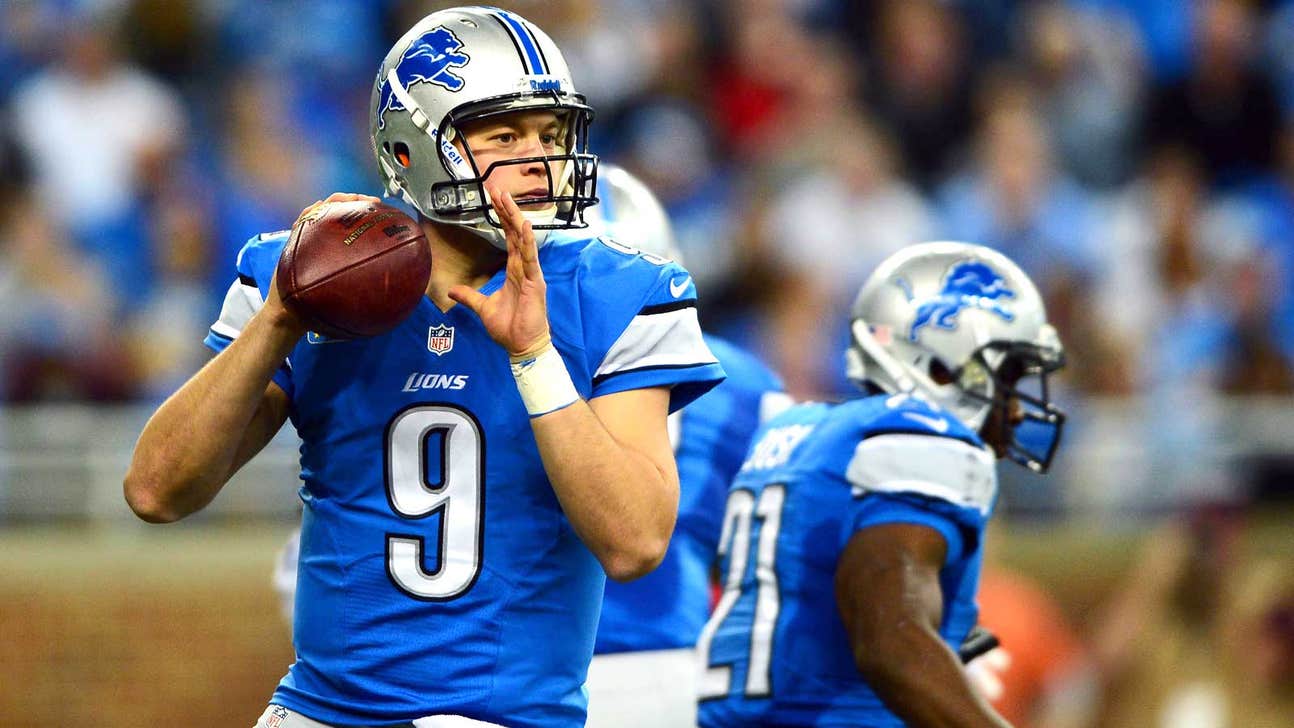 '13 Rewind: Week 8 - Disaster In Detroit
Updated
Mar. 4, 2020 8:00 p.m. ET

Throughout the first few weeks in August, we will carefully review the 2013 season week by week. I do this as a matter of habit during every training camp because the offseason allows too many things to fall from my memory banks and I think as I get older, that issue becomes bigger. But, since I write about this team daily and I forget most of the details, I thought perhaps you would like to take this trip as well. Some of you will, I assume most of you will pass on this endeavor, but the blog space is free so don't say that I didn't offer. 



Here is the Week 8 trip to Detroit that really complicated the season:



October 28, 2013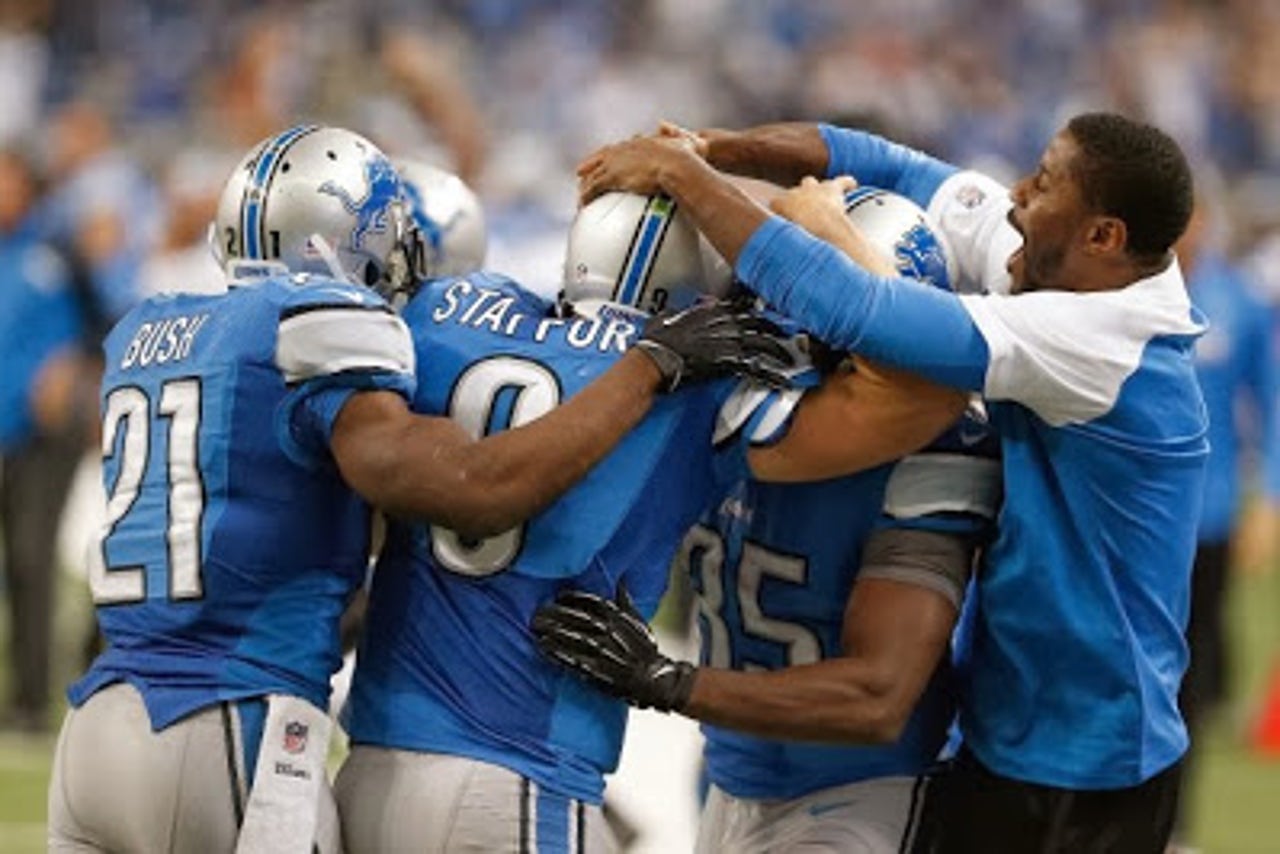 In the context of discussing the 2013 Dallas Cowboys, there seems to be two factions of observers throughout the area that the Cowboys call home.



The very large majority seem to consider this team as "the Same Old Cowboys" who can't close the deal on games they should win, often make silly mistakes that make their demise all the easier, and then because of this chronic generosity to their opponent, stay stuck in a rut of mediocrity that keeps them from ever being good enough to contend or bad enough to rebuild.  Some weeks it is the quarterback, some weeks it is the coach, and some weeks it is a new player who just joined the team.  But, too often there is sabotage that brings an otherwise acceptable performance to its knees at just the wrong time.



And then there is a much smaller group that believes that this season is different from all of the others; and that progress is being made under Jason Garrett and lessons are being learned.  They believe that to paint all Cowboys teams of the last decade with the same brush is lazy and reckless and misses out on the nuance of growth and maturity.  This group believes that with the help of a personnel department that has found its footing, the turnover in this squad is such that this is a completely new group that is capable of new and lofty destinations and is not at all tied to teams that insist on self-inflicted torture that will in the end leave them stuck in the middle of mediocrity.



But, unfortunately for the particular group that attempts to perceive that organizational progress is being made, there are days like yesterday in Detroit that put far more people in the larger group.



The "Same Old Cowboys"narrative gains plenty of steam when you lose a game that you had won, most notably because you didn't seem to fully grasp the game's situations and the specifics surrounding the final sequence that allowed Detroit to pull of a miracle at your expense.  For this team to be unique and different from other Jason Garrett-coached teams, you would be required to handle late-game tactics differently and make sure that if your team is in a position to win a game at the end, that the decisions made put the team where it needs to be.



In this particular case, with Detroit holding 2 timeouts when you stop them at 1:24 to play, I am having a hard time seeing a scenario where this loss isn't placed heavily on Garrett fully grasping the percentages of how to close the deal.



On first and second downs, the Cowboys ran two running plays that both lost yardage, but it accomplished its goal of burning through Detroit's remaining timeouts.  So now, with a 3rd and 14 from the Detroit 35 with 1:14 to play, I figured that the call would be for Tony Romo to either feed another middle dive play to his running back or he would take a knee on his own.  The idea would be to waste a few more ticks and then to start the :40 play clock with roughly 1:10 to play, bringing the 4th down snap inside :30 left, at which point the safest bet is to simply punt the ball and hope to down it around :20 left or so inside the 10 yard line - or at worst, a touchback that puts the Lions at their own 20.



This is a rather simplistic strategy, not that I have ever coached at any level, and leaves the Lions time for 3 plays if they run it perfectly to the sidelines, but more than likely just one tackle inbounds would end the game.  A field goal would tie, but needing 45-50 yards to get to field goal range and :20 to do it seems the higher percentage play.



Instead, the Cowboys run an inside play that Phillip Tanner attempted to bounce outside in an effort to find a few more precious yards - as the team seemed intent on helping Dan Bailey kick another field goal rather than trying to take the remaining time off the clock.  One of the reasons that trying to take as much time off the clock as possible seemed vital - especially in retrospect, but indeed, at the time this was known to the coaching staff - was that the defense was down to reserves at 3 of the 5 spots in the secondary (BW Webb, Jeff Heath, and Jakar Hamilton - all 3 rookies and all 3 playing their first extended NFL action in this game) and that the Lions were working on an offensive performance that would ultimately break the 600 yard barrier (623, to be exact) and would be the most yards ever gained against a Dallas Cowboys team.  EVER.



So, when Tanner bounced the play outside, Tyron Smith committed one of the very few holding penalties in his very impressive Cowboys career against Lions' DE Devin Taylor - and despite it being declined - it ended up being as costly as a penalty could possibly be.  The Cowboys did preserve their field goal range and Tanner did stay in bounds, but by rule, once the flag is thrown, the clock properly stopped on an offensive foul.  Tyron made a blunder that simply cannot be made.  He didn't want Tanner to get tackled for another loss and get knocked out of field goal range, because we can assume in the huddle and on the sideline during the previous timeout that the main objective of field goal range was likely being preached.  In a parallel universe, where perhaps expiring the clock is the sole objective, I wonder if the play turns out much differently.  But, it wasn't being preached and the holding certainly happened.  The clock stopped at 1:07, meaning that even when Dan Bailey made another long-range field goal, the lead would still just be 30-24 and a Lions' touchdown would beat them.



This is perhaps a good time to stop the discussion about the game itself and take a moment to consider the Fox booth of Dick Stockton and Brian Billick and their discussion points all around these events where they had the Cowboys winning and the speculation of how Lions coach Jim Schwartz would handle the disappointment of such a loss in his post-game press conference.  Evidently, they thought the game was done and dusted long before the game was actually over, and having awarded the Cowboys the game with all of that time left was in and of itself, disconcerting.  A 6-point lead with a reasonable amount of time to play, against an offensive attack that was seemingly unstoppable all day as Calvin Johnson looked as perfectly suited for the nickname, Megatron, as humanly possible, is not in the books before the clock has fully expired.  Billick, having coached in the NFL for a very long time, should have as firm a handle on what happens in the 60th minute of games as anyone, but nevertheless, they seemed as shocked as Jason Garrett that 1:02 might be too much time to give the Lions the ball back.



Back to the game, where facing a 6-point deficit and having 62 seconds to travel 80 yards and punch in a touchdown was now what faced Dallas-raised QB Matt Stafford against a Cowboys defense that was going to back up the linebackers and play everything to the middle of the field if possible.  2 plays gained the Lions 17 yards, but also required :22 of the clock down to :40 and the Lions were still well within their own territory.  This is the portion of the story where we must acknowledge being impressed with the play that Stafford made next.



His day was spotty and his career has certainly shown us that yards don't mean much in the win column, but on this day, Stafford battled his rear end off and kept his head in the game.  This was on full display on the play where he hits his college roommate Kris Durham down the sideline from the opposite hash mark in a demonstration of a big-time arm.  The ball beat Orlando Scandrick vertically and Jakar Hamilton in that window that beats Cover-2.  It is a small window that requires a bazooka for an arm - especially from the opposite side of the field, but Stafford hit Durham in stride after looking Hamilton away.  Would Barry Church have made a difference if he had not exited the game a few minutes earlier with a hamstring issue?  I think that is rather likely, but certainly not a given. If anyone knew that the two safeties that the Cowboys would attempt to use to limit the attack in Detroit that would include a career day for Megatron (among others) would be undrafted rookie Jeff Heath and undrafted rookie Jakar Hamilton, then perhaps we now see attrition playing a major role in Dallas.



The play gained 40 yards down to the Cowboys 23 and now with :33 left, the ominous feelings were loud and clear for all to see.  On the next play, it is back to Calvin Johnson for Stafford on another beautiful throw over the shoulder of Brandon Carr and right to the goal-line, with the safety, Hamilton, again seeming to arrive late on the scene.



And finally, the death blow, with the chaos of the clock ticking down and no Lions' timeouts, Stafford had to try to spike the ball and set up what was surely a situation where they had 1-2 shots at a fade to Megatron again in the end zone.  But, Stafford saw that Dallas was not fully prepared to stop him, so he did what we have seen many alert QBs do at this moment, get that last yard with a simple dive over the goal-line himself.  Risky?  It is being painted that way, but it seems like if it did not work, they surely would have had a chance to clock the ball, but it might have been close.



After the Denver game, we must be careful about how we label the historical significance on certain games, but this one in Detroit is amazing from all sorts of angles.



*  The Cowboys gave up a franchise record 623 yards, shattering the 583 they coughed up to Houston back on November 10, 1991 in a 26-23 overtime loss to the Oilers.  It was the 18th time in franchise history they have given up 500 yards in total offense and the 3rd time this season.  In those games they are 3-15 and now 0-1 when they give up an absurd 600 yards.



*  Dallas lost the game despite winning the turnover battle with a +4.  In franchise history, there have been 46 games in which the Cowboys were a +4 or better, and they are now 44-2 with the other loss being November 28, 1965 against Washington when they lost 34-31.



*  Calvin Johnson caught an absurd 14 passes on 16 targets for 329 yards at 23.5 yards per reception and 1 touchdown.  Only one player in NFL history has had a bigger day and that is when Willie "Flipper" Anderson had 15 catches for 336 yards.  7 yards short of the all-time single-game record.



Much of the aftermath will center around the petulance of Dez Bryant, who was caught again on camera helping everyone on the Cowboys sideline understand that he has all of the answers to all of the questions, but I hesitate to spend much time spinning wheels trying to convince anyone that petulance is uncommon or damaging on NFL sidelines.  He certainly doesn't have the gift of communication in a non-confrontational manner, but again, in this league where we champion heroes of past generations because their temper tantrums seemed to work out, and on this franchise where Bryant was handed the keys to the franchise when he was picked, complaining that Dez acts like the world revolves around him is hardly a good use of internet column space.



More than anything, this game is another frustrating chapter that links the Cowboys to the teams that came before them.  To much of the sporting world, all Dallas teams since the Super Bowls are the same mediocre group that can't get out of its own way.



Now, since the final gun in Tempe at the end of Super Bowl 30, when Jerry and Barry were having a laugh and holding the trophy, the Cowboys are 144-145 in the 289 games (regular season and playoffs combined).  This team is 4-4 and should not be attached to teams that featured Clay Shiver and Eric Bjornson, but they invariably are.  They have to prove - with play in games like this - that this team is of different quality to those that helped fashion this reputation of mediocrity over the last 18 seasons.



And on Sunday in Detroit, they did not.  They played well enough to win and yet found a way to lose.



They will be picked apart this week and have their manhood questioned again.  It is a place they are all too familiar with and then they become the self-fulfilling prophecy of what Dallas Cowboys football is all about.  8-8.



They maybe didn't make this bed, but they sleep in it routinely.  And surviving games like yesterday with a victory is the best way to quiet that lazy narrative.



But, they didn't quiet the narrative yesterday.  They reinforced it.  And that is the burden they carry with them until that day when it changes.


---