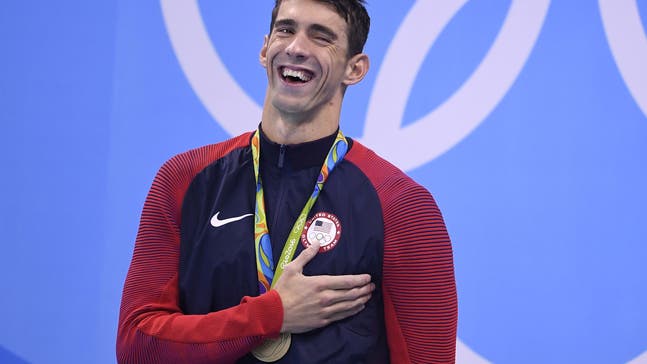 Why did Michael Phelps start laughing during the national anthem?
Published
Nov. 15, 2016 2:14 p.m. ET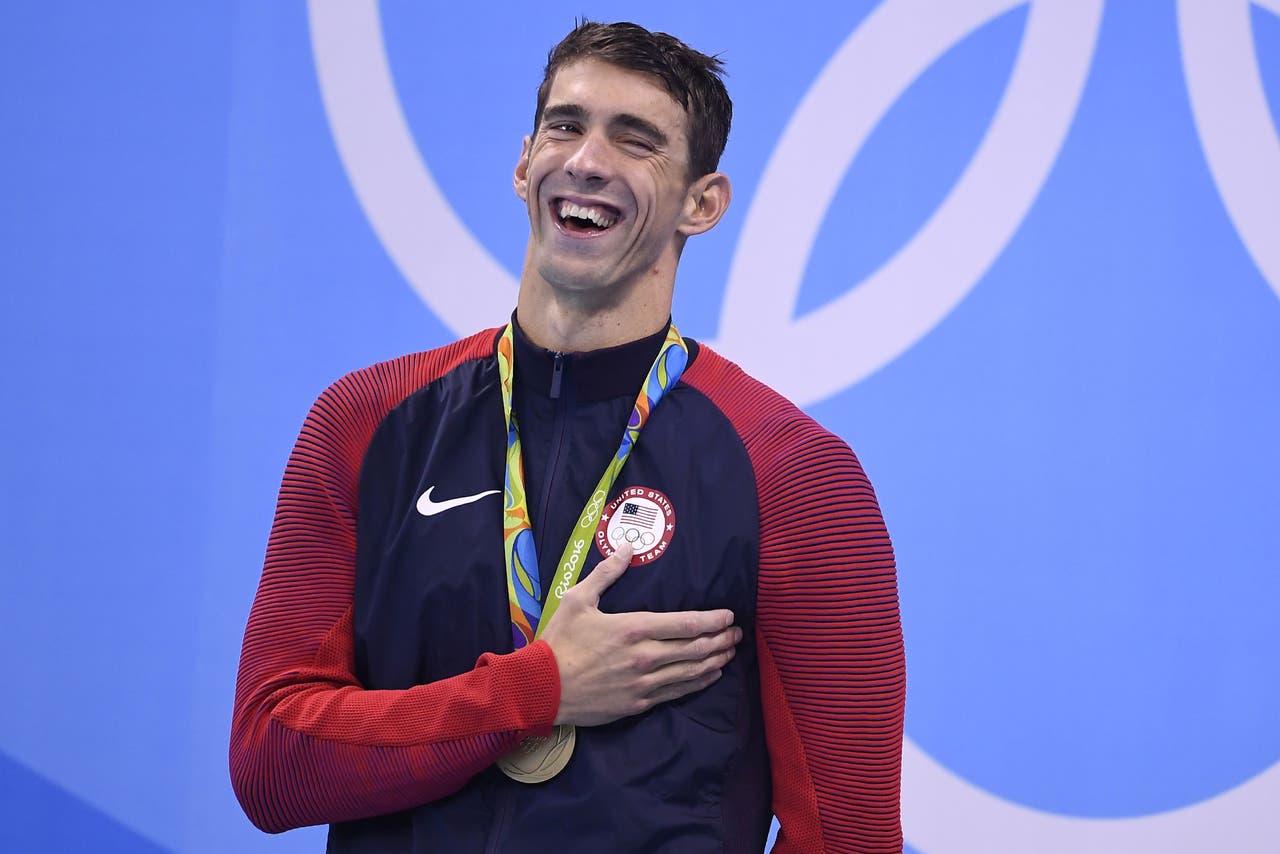 While gymnast Gabby Douglas was getting unnecessary Twitter flak (isn't it all?) on Tuesday night for not putting her hand over her heart during the national anthem for the gymnastics medal ceremony, Michael Phelps was getting confused looks of his own during his medal ceremony. As the flag raised on Phelps' 20th gold medal -- the one in which he dominated his 2012 usurper, and trash-talking rival, Chad Le Clos -- Phelps looked to be on the verge of tears. Maybe he was reflecting on 16 years of Olympic glory. Maybe he was letting the emotions come out after four tough years in which he'd been gearing his whole life toward standing on that very podium on Tuesday night. Maybe he just got some of that green pool water in his eye.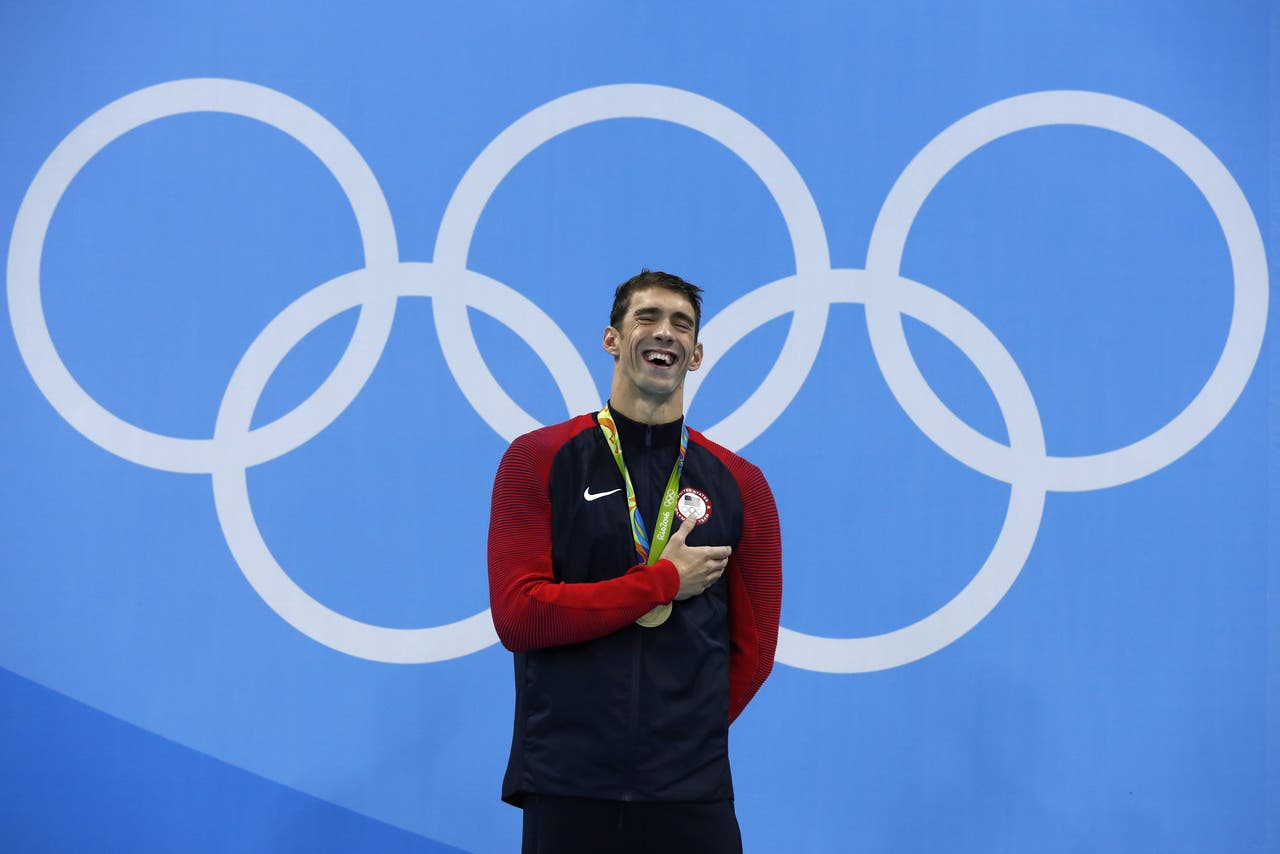 And he kept laughing.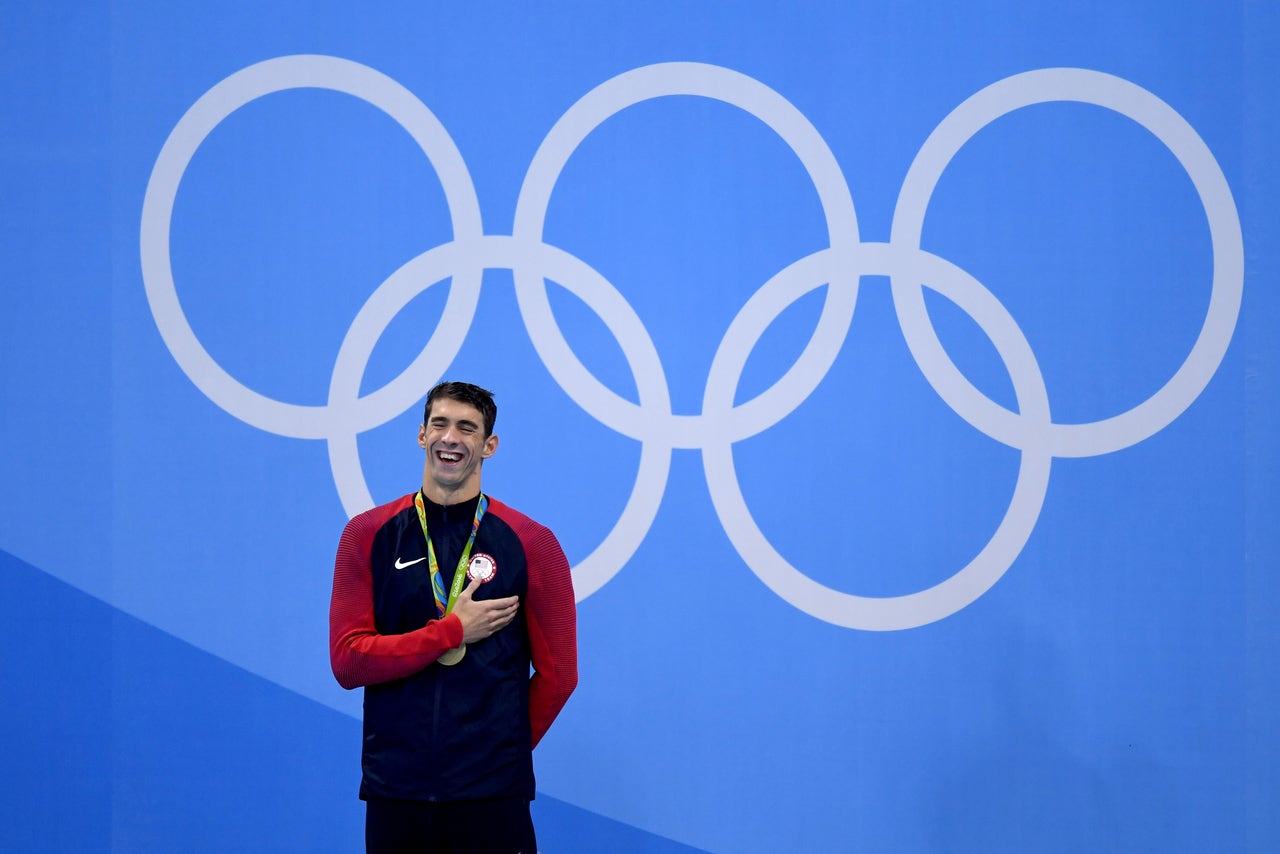 And then, when it was all over, he laughed some more.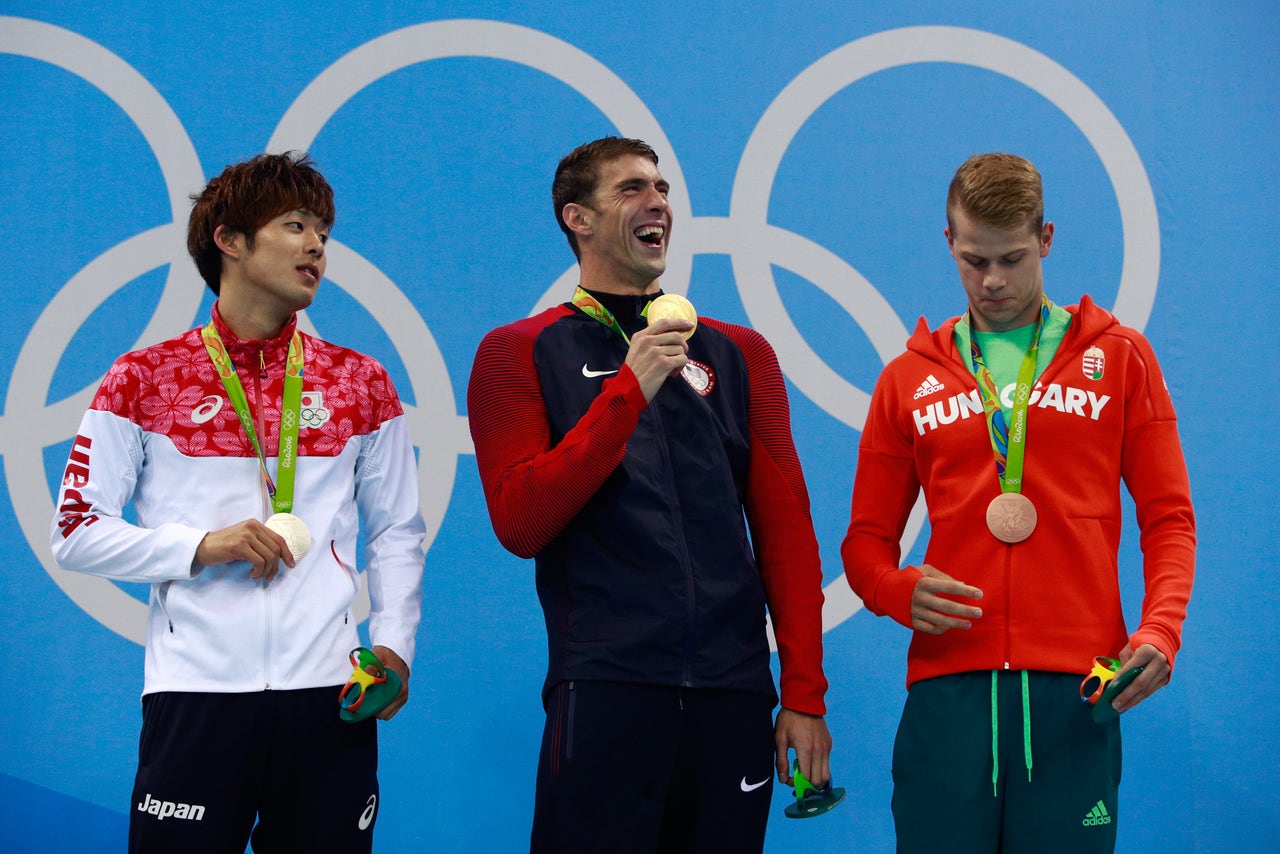 He laughed so hard he needed to do that whole hands-on-knees-because-it's-just-so-hilarious thing.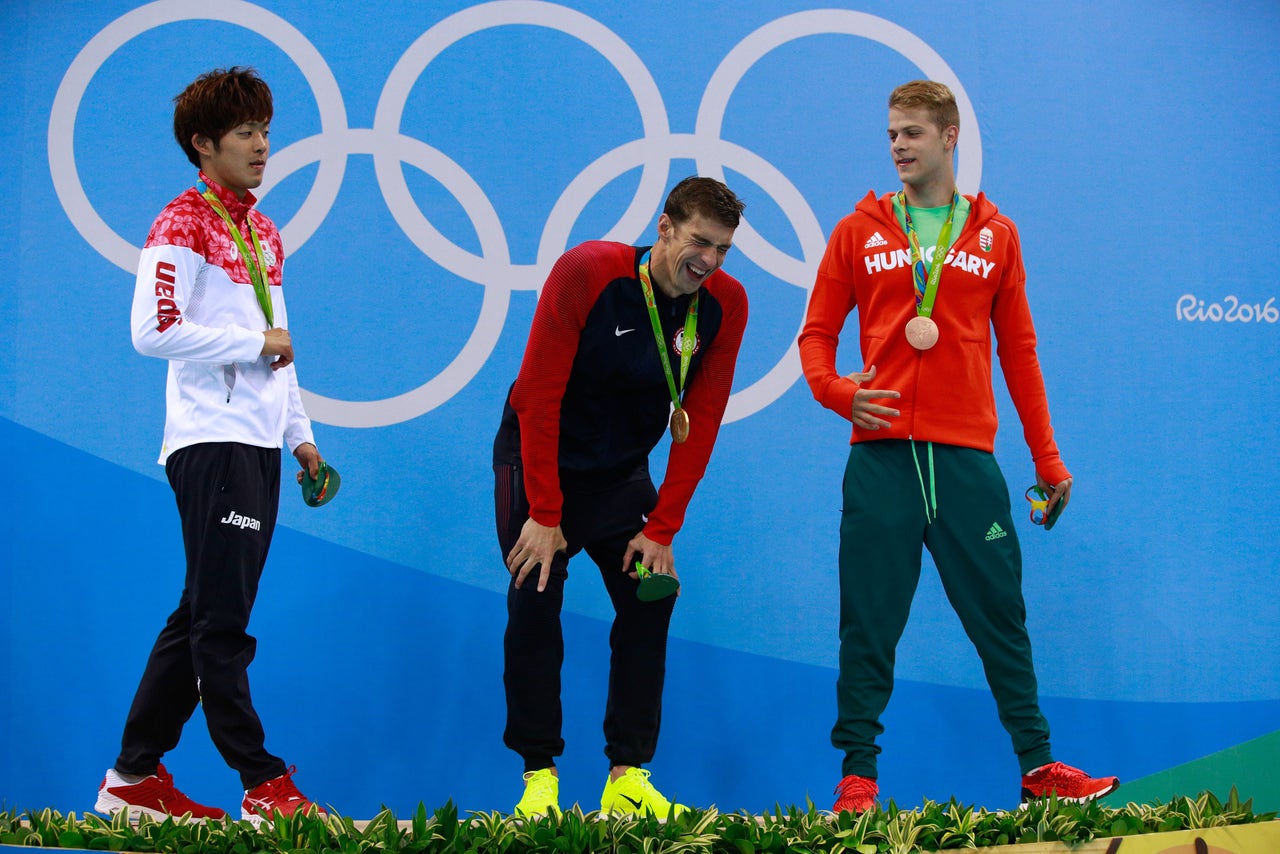 And then he laughed and laughed and laughed.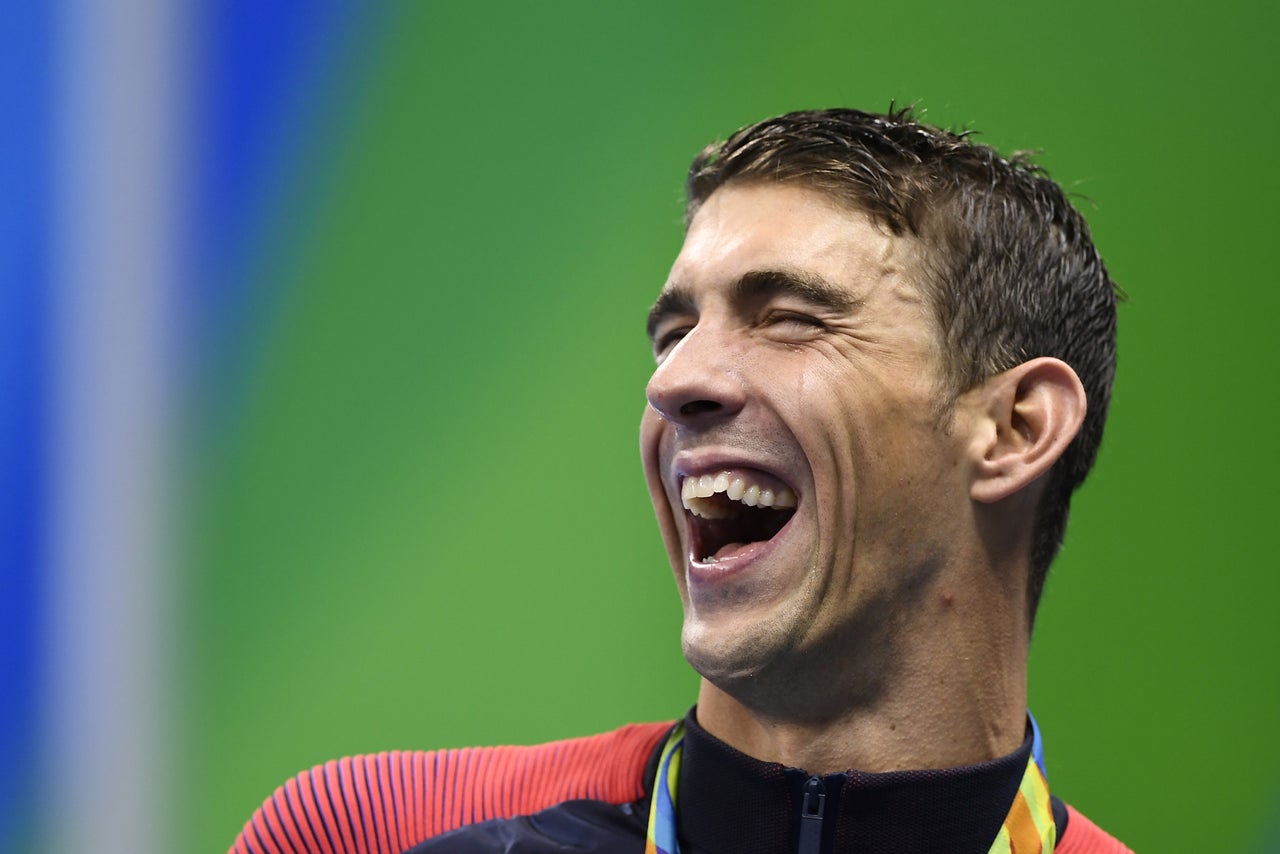 What was so funny? Could anything really be that funny? Phelps explained to Michele Tafoya afterward.
Come again? In a tradition that started at Baltimore Orioles (O-ree-uhls) games, fans yell out "O!" when the Star Spangled Banner hits the final "oh, say does that star spangled banner yet wave" line, both in support of the team and, presumably, Francis Scott Key, who wrote the song in the city. Call this one a hometown joke with great timing. (Things always seem funnier when you're on the verge of tears.) The "oh" isn't audible in the replay, but apparently it was quite loud in the pool.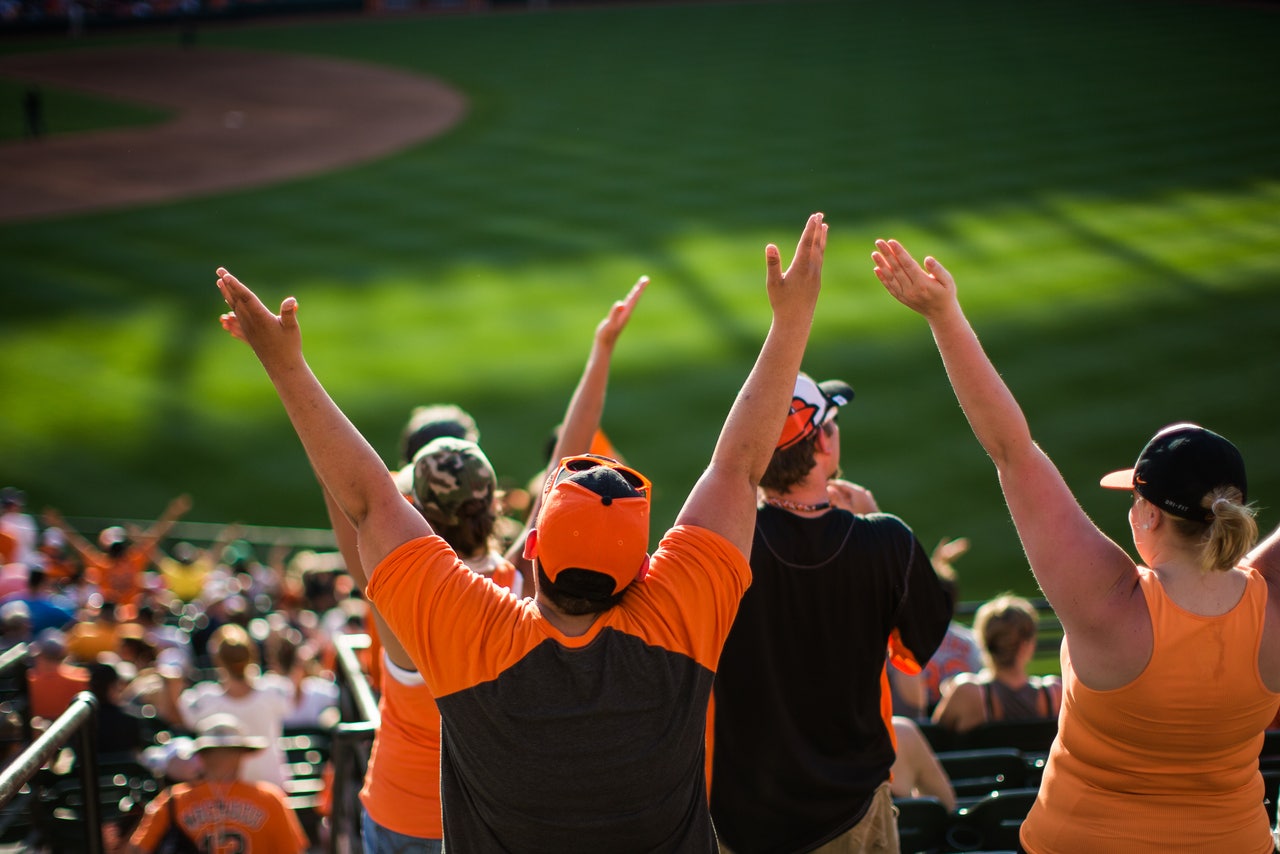 Between Phelps, Katie Ledecky and the podium crack-up, maybe it's time to change the line: Crabcakes and football (and winning gold medals and yelling "oh!' during the national anthem): That's what Maryland does.
---