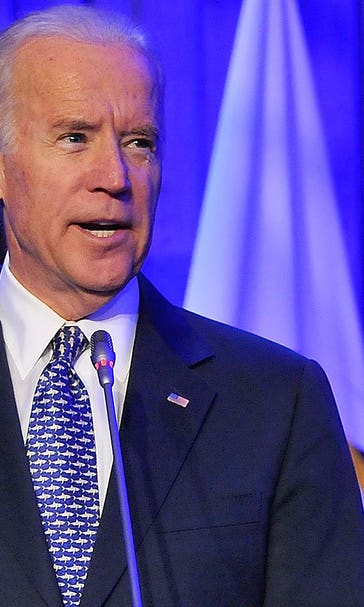 VP Biden makes surprise appearance at Olympic meeting, plugs LA's 2024 bid
October 30, 2015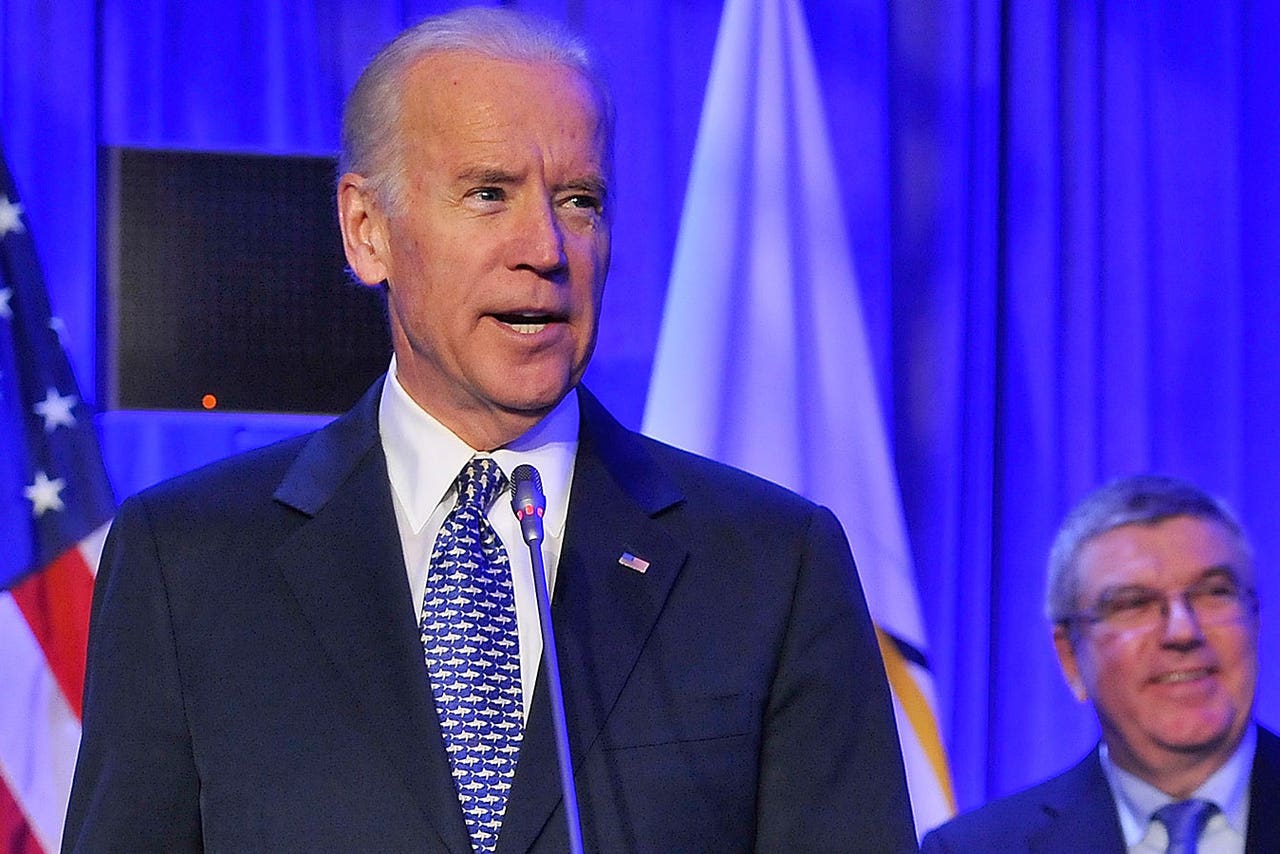 Conspicuously absent the previous day, Vice President Joe Biden dropped in on a global Olympic meeting Friday and gave an impromptu plug for Los Angeles' bid for the 2024 Games.
Delegates from around the world took notice Thursday when no representative of the U.S. government appeared at the opening of the two-day general assembly of the Association of National Olympic Committees.
Pushed by Los Angeles Mayor Eric Garcetti, Biden turned up unannounced Friday morning and sought to make amends in brief remarks to more than 1,000 delegates from 200-plus countries.
"My very good friend Mayor Garcetti of LA was having breakfast with me the other morning and he said, `I think there has been an oversight, no one from the administration has been here,'" Biden said. "He was right. It was an oversight. For that, I apologize. I am a poor substitute and I am delighted to be here."
ANOC, which represents national Olympic committee officials from 204 countries, is meeting in the U.S. for the first time since 1994. The conference comes as Los Angeles bids to bring the Summer Games back to the U.S. for the first time since Atlanta hosted the 1996 Olympics.
Los Angeles is competing against Paris, Rome, Hamburg and Budapest. The International Olympic Committee will select the host city in September 2017.
"I'm not here lobbying for any city, though I do love Los Angeles," Biden said. "All kidding aside, Garcetti is my friend and he won't let me back in L.A. unless I say something nice."
The absence of any administration official on Thursday was a disappointment to the U.S. Olympic Committee and was seen as possible fallout from Chicago's failed bid for the 2016 Olympics. President Barack Obama flew to Copenhagen to speak to the IOC at the 2009 vote, only for Chicago to be eliminated in the first round.
Biden sought to smooth the waters in his seven-minute remarks.
"I came to say thank you, thank you for the dedication that each of you has shown," he said.
Biden called the Olympics "the single unifying principle in the world."
"There are more countries represented in this room today than there are in the United Nations," he said.
His appearance came as a relief to USOC leaders, who have been working to build closer relations with the rest of the world after years of strained ties and defeats for New York and Chicago in Olympic bidding.
"I thought it was incredibly important for the vice president to be here today," USOC chairman Larry Probst said. "I profusely thank Mayor Garcetti for orchestrating that. There were some people who were commenting about no one from the federal government spending time with the assembly."
The vice president's performance went over well with the delegates.
"I thought it was a superb move bringing Joe Biden," said Irish member Patrick Hickey, who heads the European Olympic Committees. "I thought he was most charming and spoke very well."
Hickey said Biden's appearance certainly didn't do any harm to LA's bid.
"If this was in Paris or Rome they'd be using all the same tactics to promote their cause," he said.
Biden arrived at the conference hall while Brazilian organizers were showing a video of their preparations for next year's Olympics in Rio de Janeiro. ANOC President Sheikh Ahmad Al-Fahad Al-Sabah cut in to stop the video and introduce Biden.
"I'll be the captain of the U.S. Olympic team," Biden joked. "I'm running the 100 meters. Don't I wish I could."
Also Friday, San Diego was awarded the rights to host the inaugural ANOC World Beach Games in September 2017. The event, with a projected budget of $150 million, will be held at San Diego's Mission Beach and feature more than 20 sports, including beach tennis, soccer, volleyball, surfing and jet skiing.
ANOC announced that next year's general assembly will be held in November in Doha, Qatar, after Rio de Janeiro pulled out of hosting the meeting in April. Officials said Brazilian organizers are concentrating on preparing to host the games next August and keeping down costs.
---