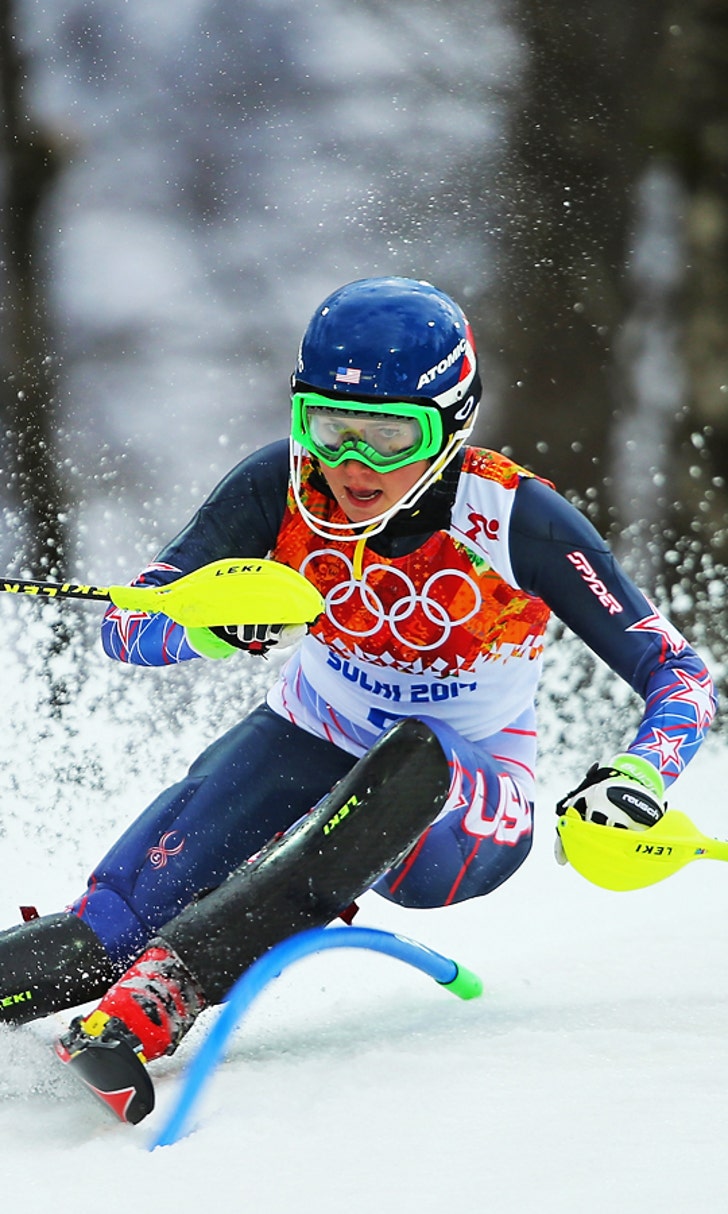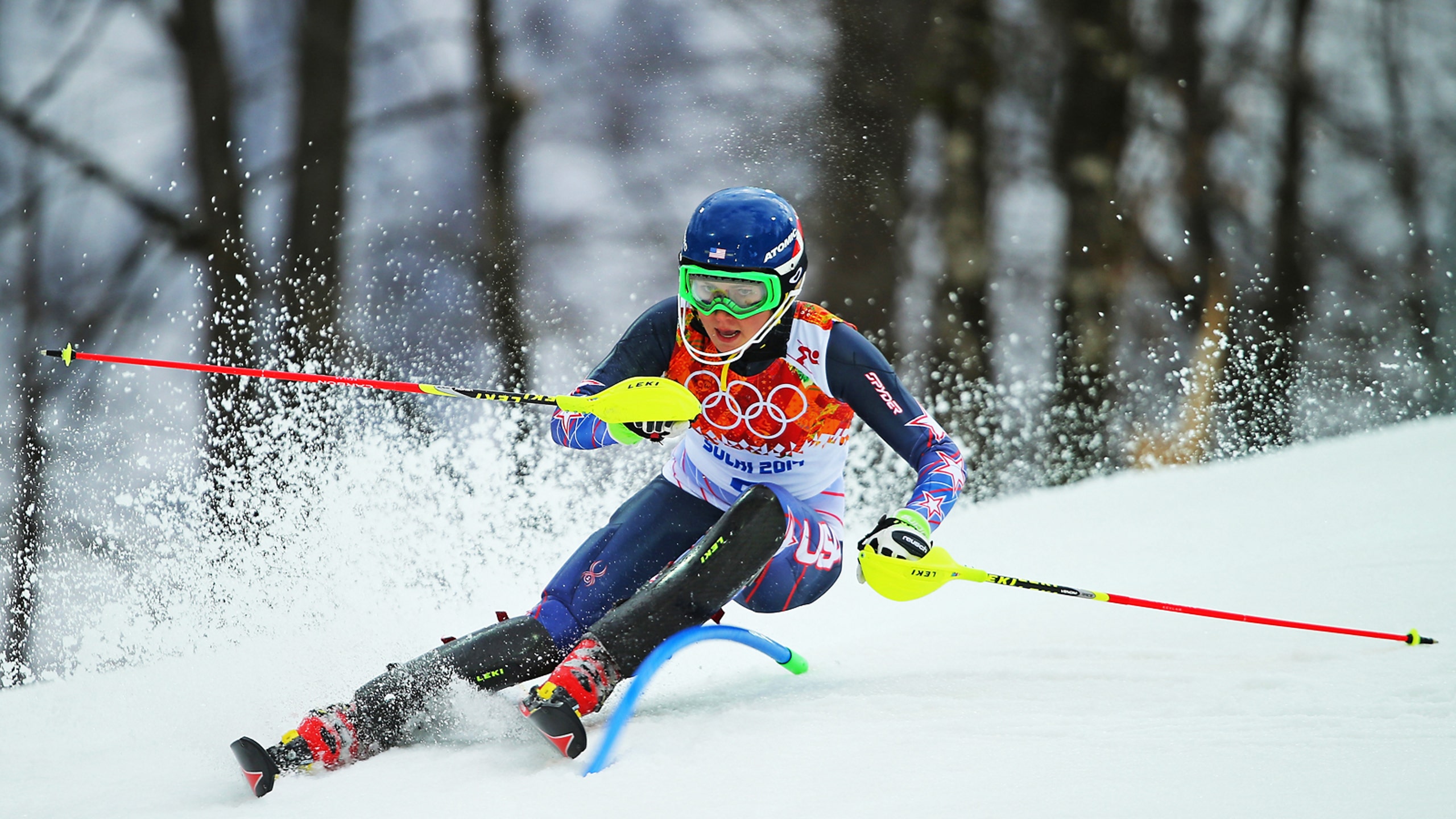 US teen Shiffrin leads first run of Olympic slalom
BY foxsports • February 21, 2014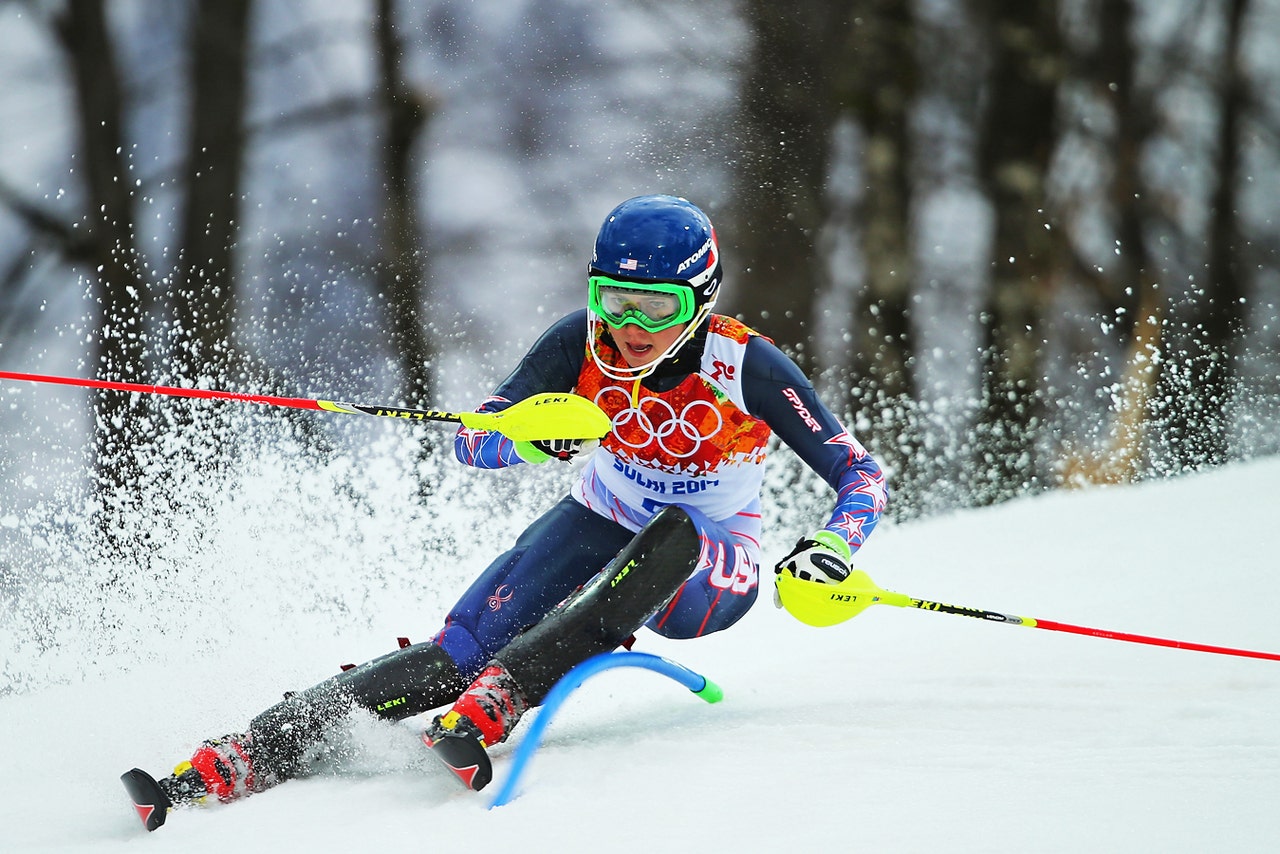 KRASNAYA POLYANA, Russia -- American teenager Mikaela Shiffrin took the lead in the first leg of the Olympic slalom on Friday while fighting the effects of a cold.
Shiffrin handled the mix of soft snow on a steep slope best, and finished 0.49 seconds faster than defending champion Maria Hoefl-Riesch of Germany. Tina Maze of Slovenia was third fastest, trailing 0.67 behind Shiffrin's time of 52.62 seconds.
Austrian veteran Marlies Schild, Shiffrin's main rival for gold, was 1.34 back in sixth. Schild, however, prefers icy conditions.
The racers skied under floodlights in the fading late-afternoon light. The second run is scheduled for 8:15 p.m. (2015 GMT).
"I'm not really worried about the lead right now," Shiffrin said. "I mean, actually, five-tenths isn't even that much."
At 18, Shiffrin would be the youngest Olympic slalom champion. She would also be the first American women's slalom champion in 42 years, since Barbara Cochran won at the 1972 Sapporo Olympics.
But Hoefl-Riesch and Maze also have history to ski for. Hoefl-Riesch is seeking a record-equaling fourth career Alpine gold in her final Olympic race, and Maze can equal the record of three Alpine golds at one Winter Games.
"No matter what's going to happen, I had a great Olympic career." said Hoefl-Riesch, who has been subject to speculation she will retire when the season ends next month. "It's really emotional."
Shiffrin, the current world champion and World Cup title holder in slalom, has been expected to produce a gold medal display.
Her mother, Eileen, said the racer had caught "a pretty bad cold" at the Olympics.
Still, Shiffrin said she was relaxed approaching her main event despite a frustrating fifth-place finish in the giant slalom on Tuesday.
"There were a couple of points throughout the day where I was like, `Oh, my God. Here we go,'" said Shiffrin, mimicking heavy breathing. "But, no, I was relaxed in the start, and that was awesome."
She said quick footwork on her skis through a tighter-than-usual gate setting was the key to her fast time.
"Mostly my plan was just to move my feet a little bit faster than everybody else and I guess I moved them about 5 tenths faster," Shiffrin said, laughing.
Standing in fourth place, Austrian racer Bernadette Schild said Shiffrin "skied perfect today like she always does" but could be caught.
"Sure. It's slalom and mistakes happen really fast," Bernadette Schild said.
Three of the top-15 starters failed to complete the course, including Maria Pietilae-Holmner of Sweden, who had two podium finishes in World Cup races this season. 
---