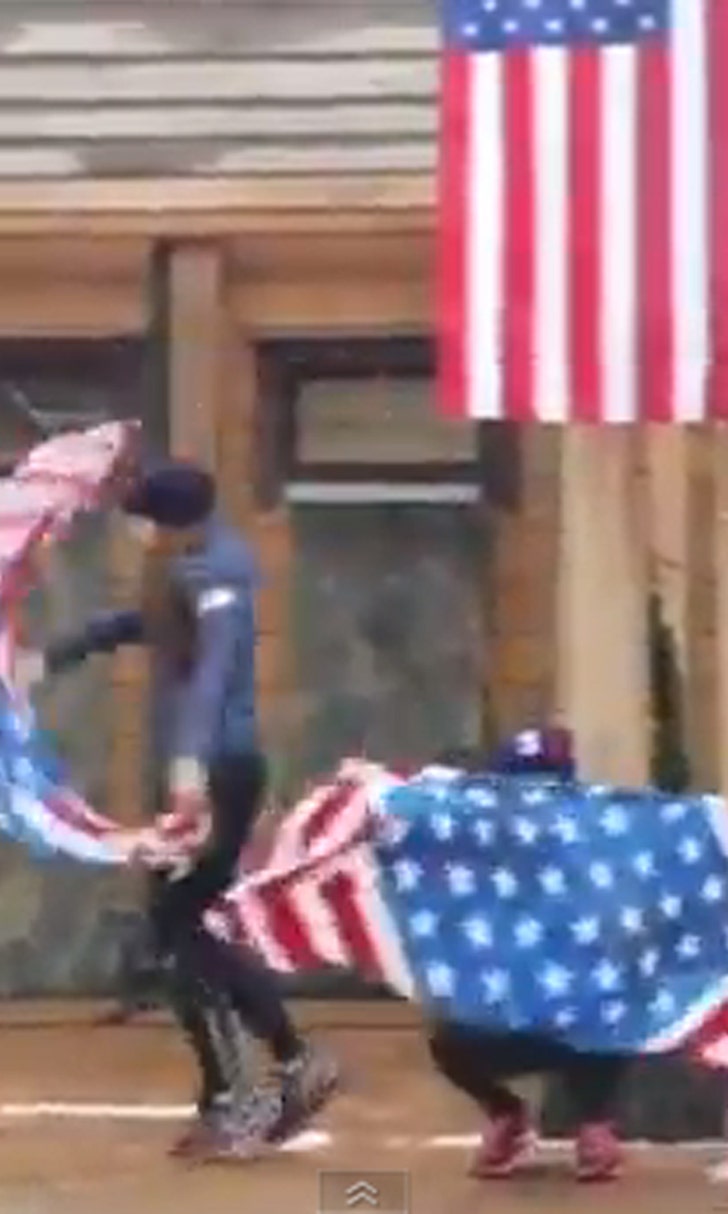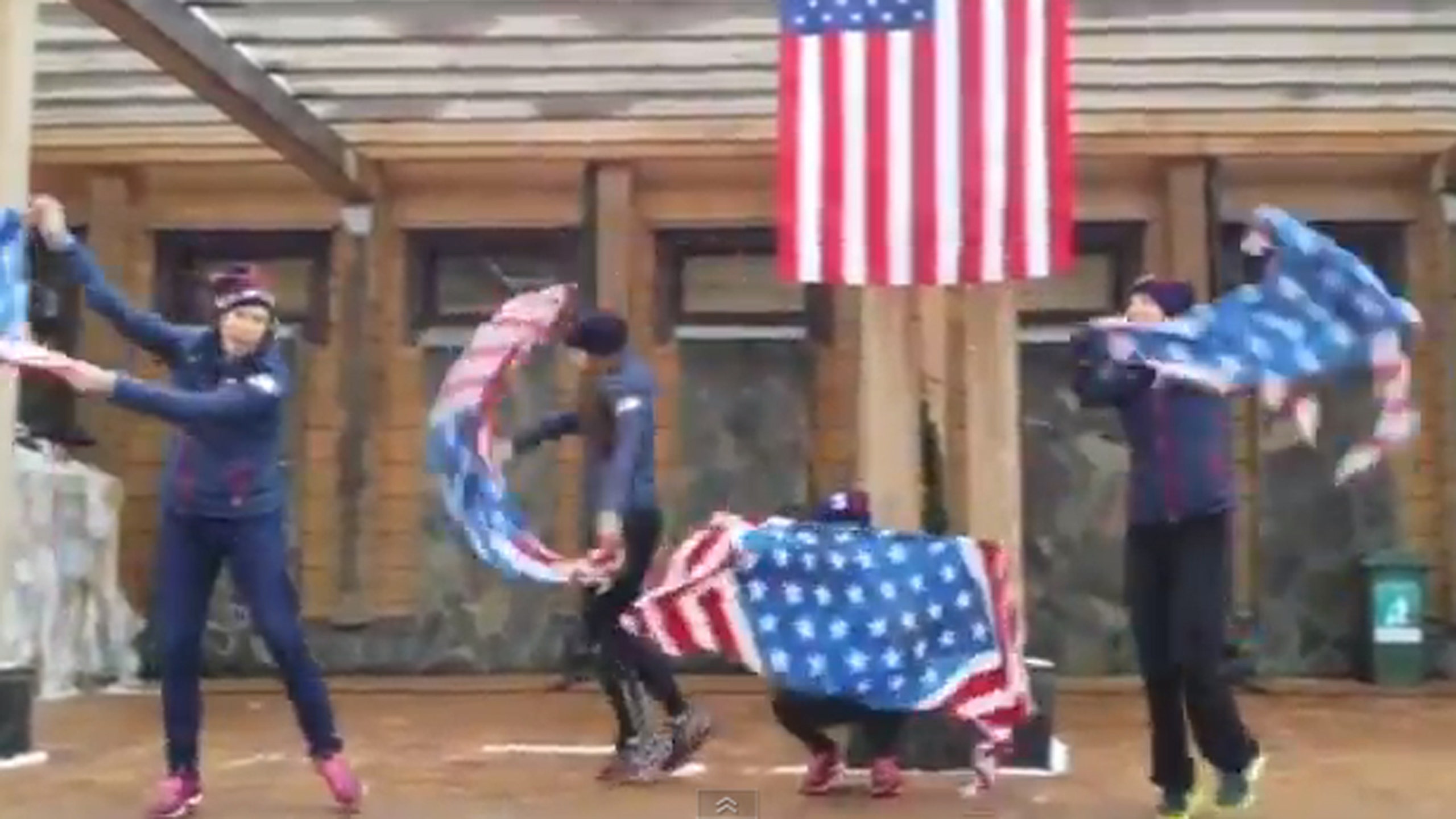 US biathletes and pals dance around Sochi village, get 'Happy'
BY foxsports • February 21, 2014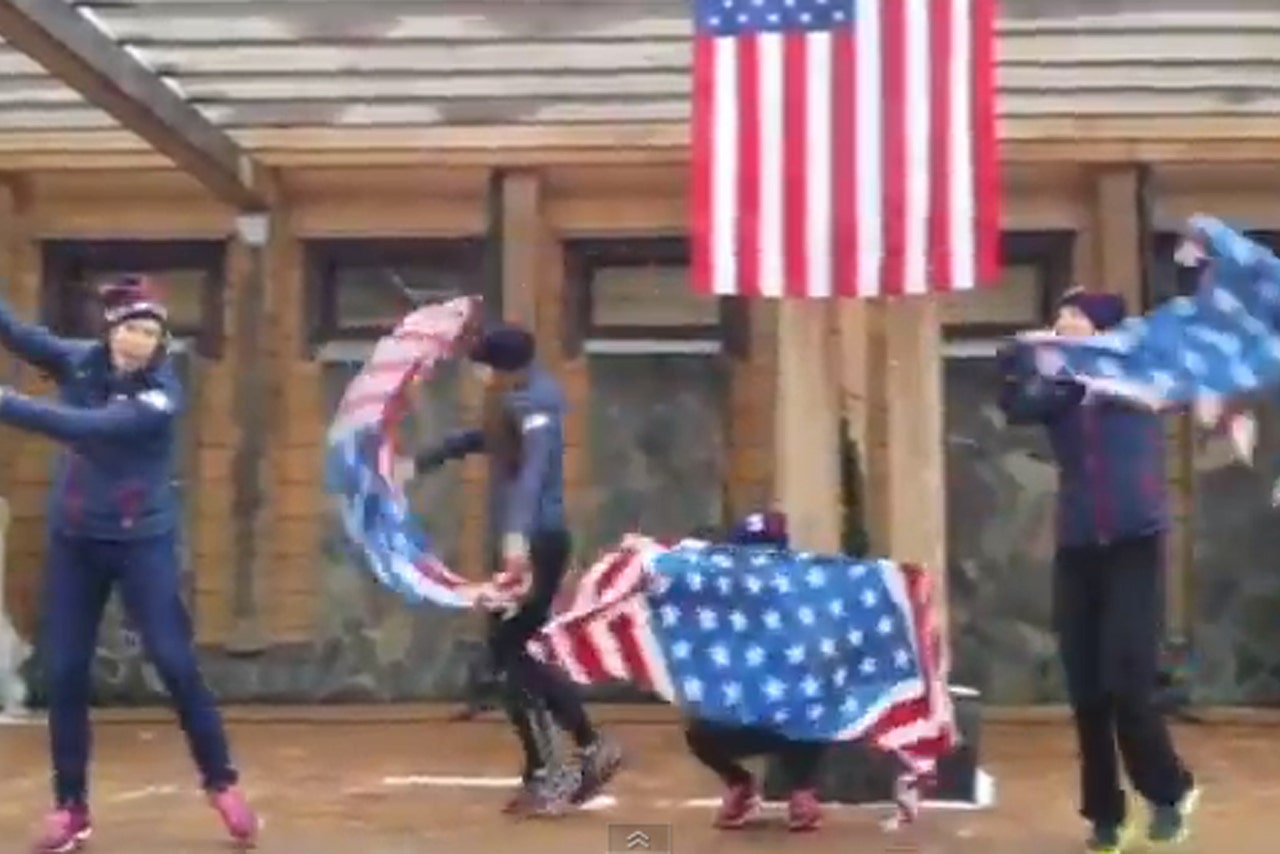 The women biathletes are racing for Olympic medals and glory in its 4x5km relay on Friday. 
But for the US women's team, it's just another reason to get "Happy." 
Team USA's Sara Studebaker tweeted this post Friday morning: 
Attached is a charming video posted on teammate Hannah Dreissigacker's YouTube account of the US Olympic team and a slew of international friends dancing in and around the Sochi Endurance Village with joyful abandon to Pharrell Williams' "Happy."  
Here they are, by the Olympic rings.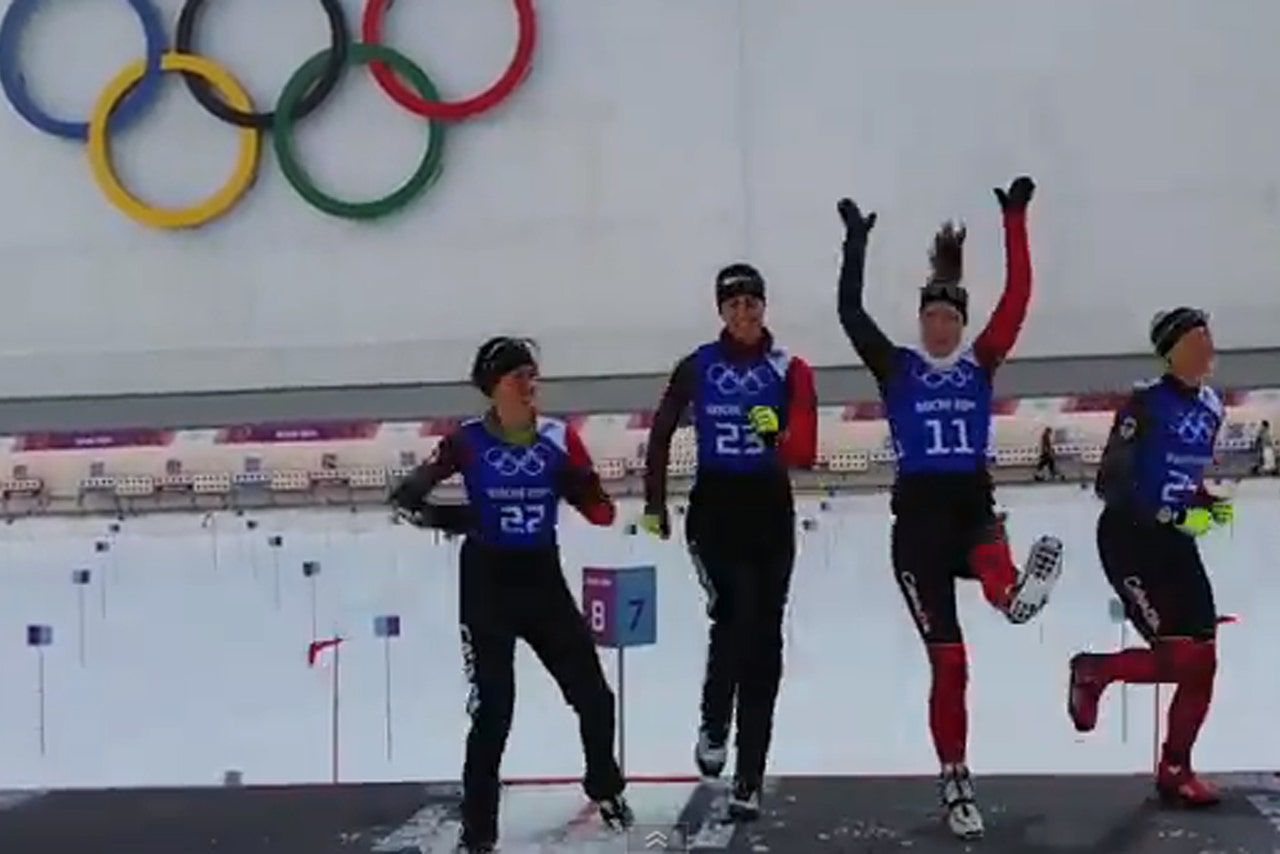 US biathletes just dance it in Sochi. 
The Swedes also get into the groove.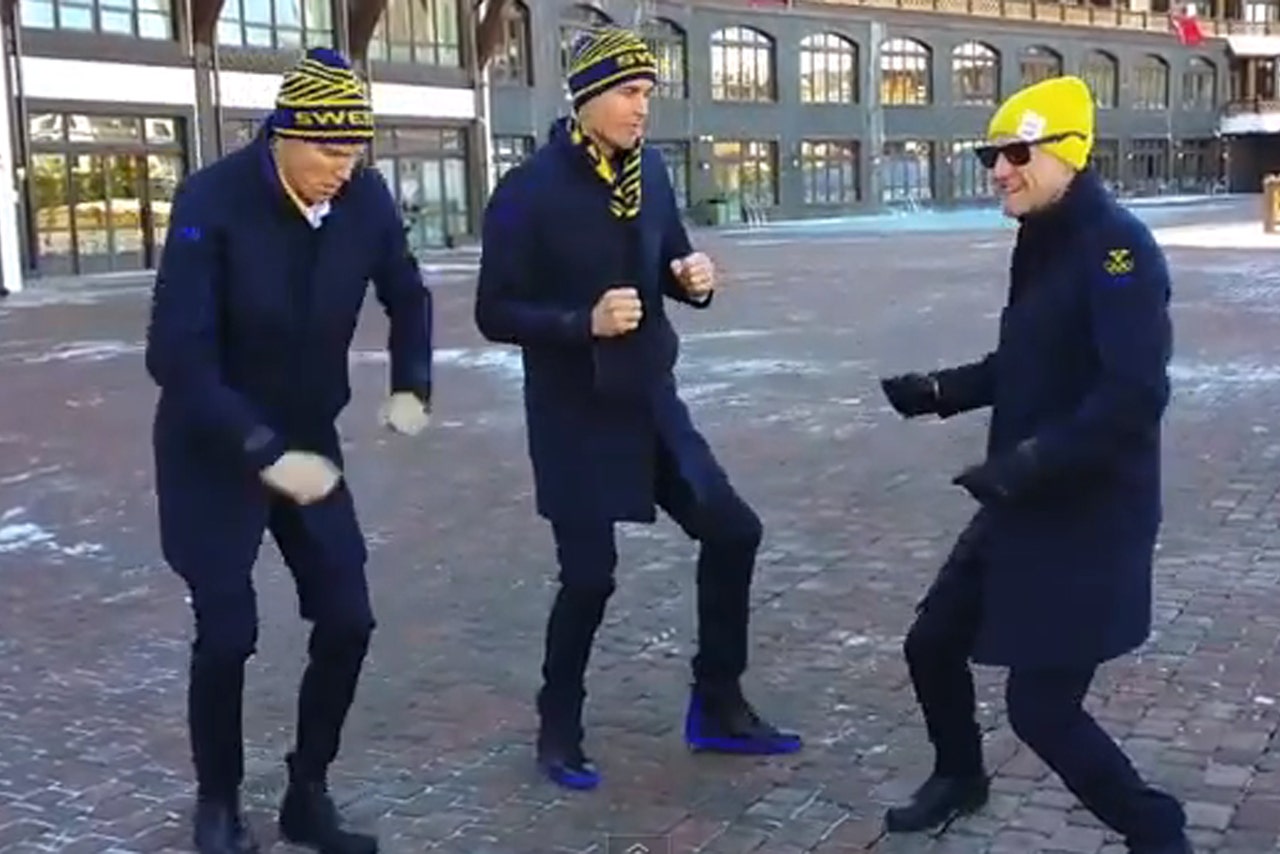 The Swedes cut a rug. 
The skisuits aren't cramping these guys' moves.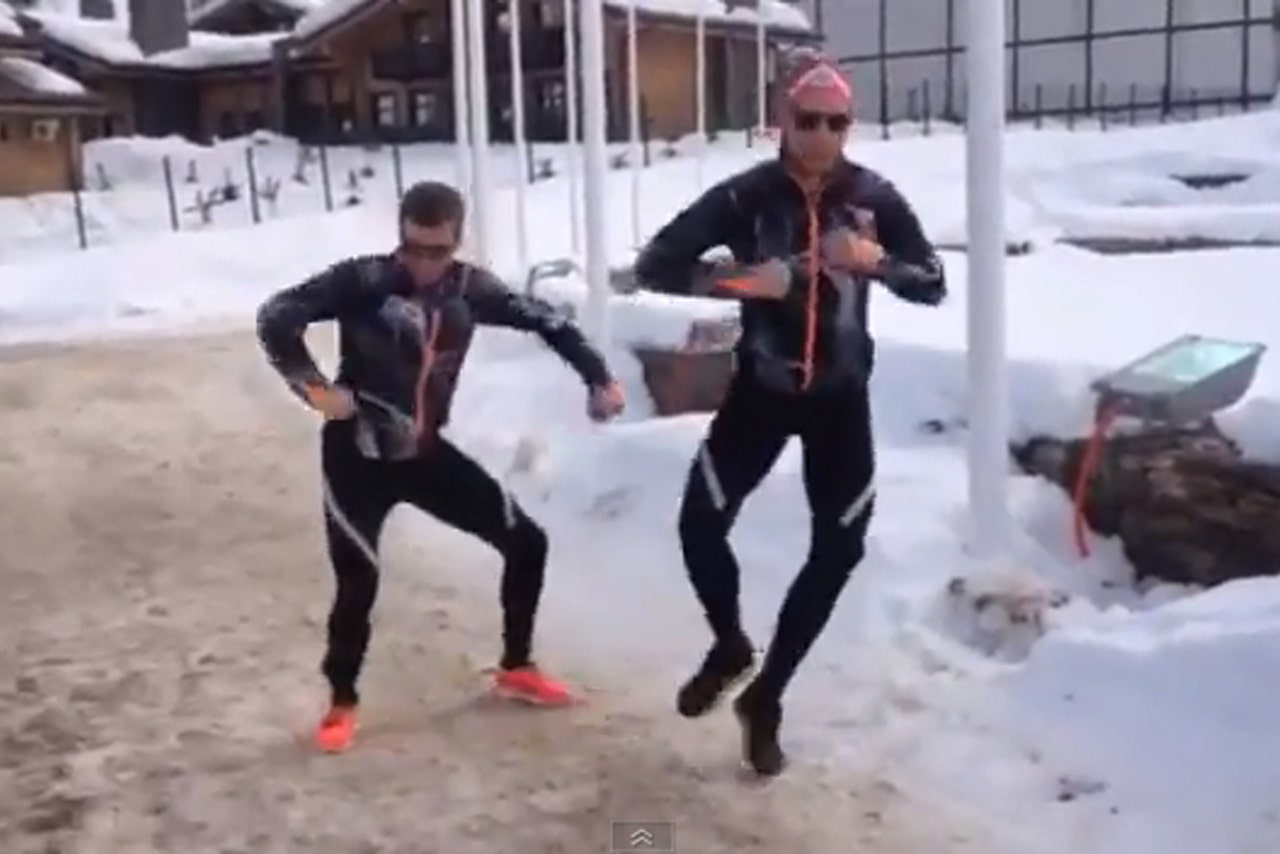 Check out the moves on these guys!
Even the guys at the ski shop -- including the comrade on the left with the mask and sander -- are getting into it.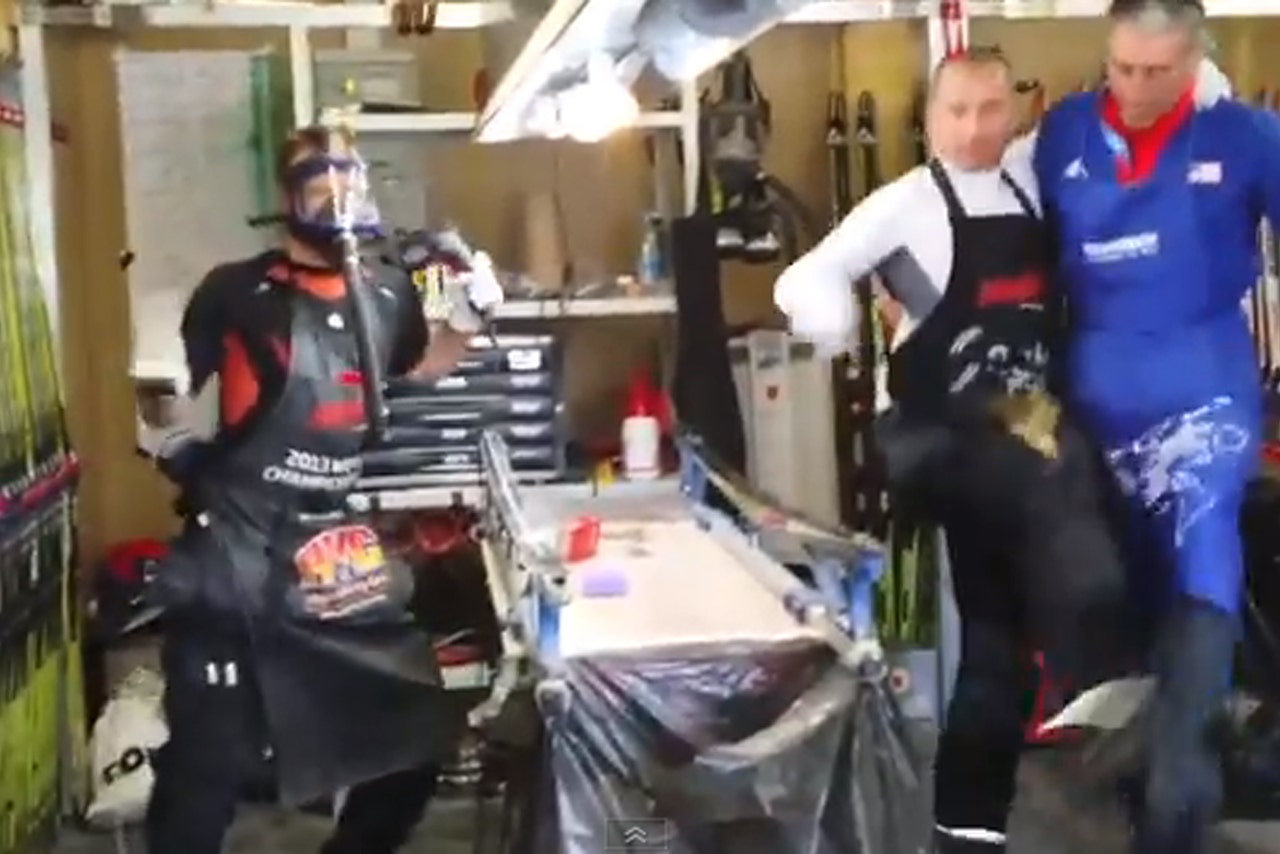 Russian Rockettes. 
All in all, it was a fun show of effusive Olympic spirit. 
Check out the video below: 
---