International Friendlies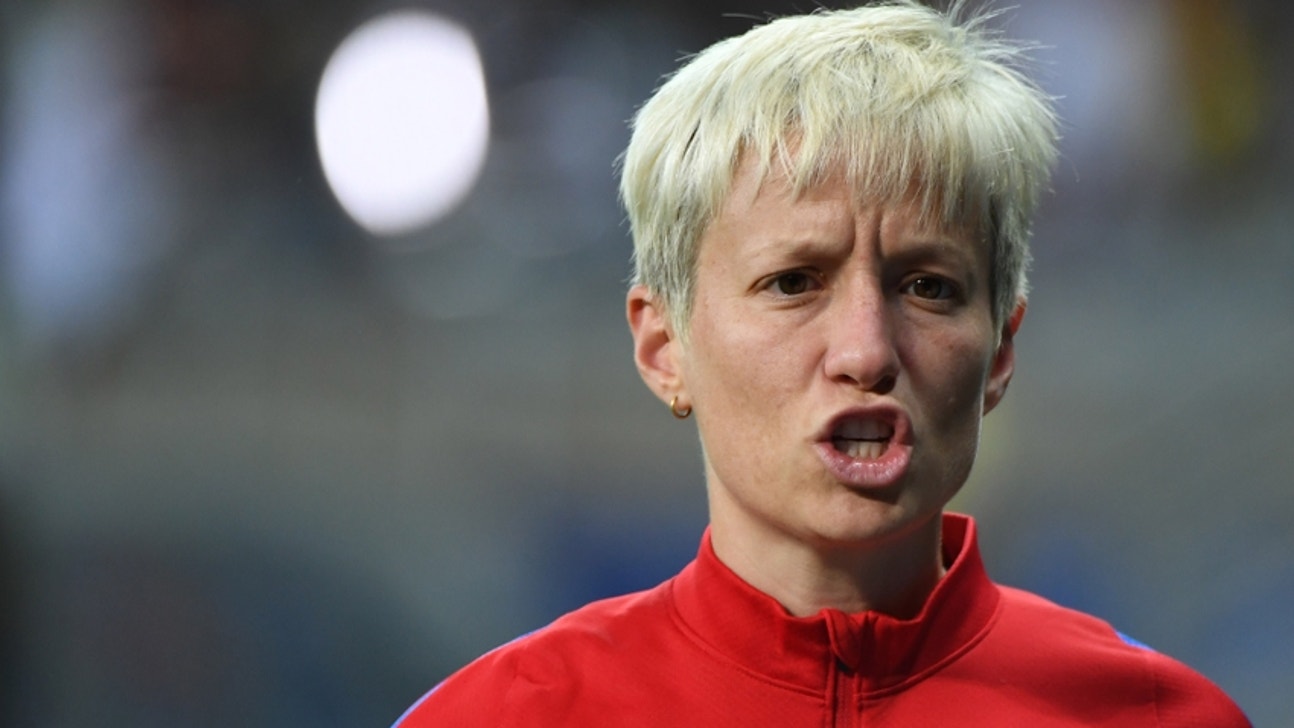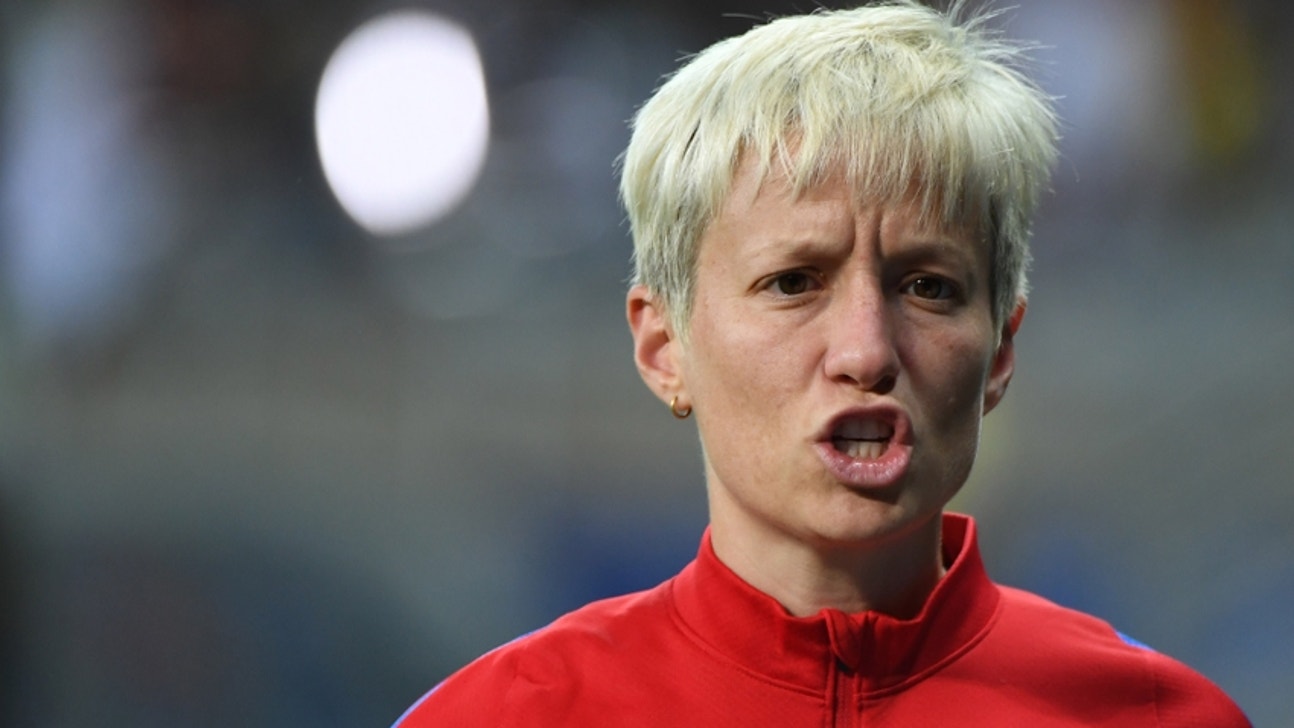 International Friendlies
U.S. Women's Soccer National Team - Biggest News Stories of 2016
Published
Dec. 29, 2016 3:19 p.m. ET

Fansided, Steve Fowler/FanSided via MLS Multiplex
U.S. Women's Soccer National Team – A look at news events in women's soccer that dominated the headlines. Controversies and disputes.that occurred in 2016.
Here is a list of the biggest news stories of 2016 for the U.S. Women's Soccer National Team. We will countdown the events that shaped this team in what has become a historical year.
Number 4 on our list…
Megan Rapinoe's Kneeling Controversy!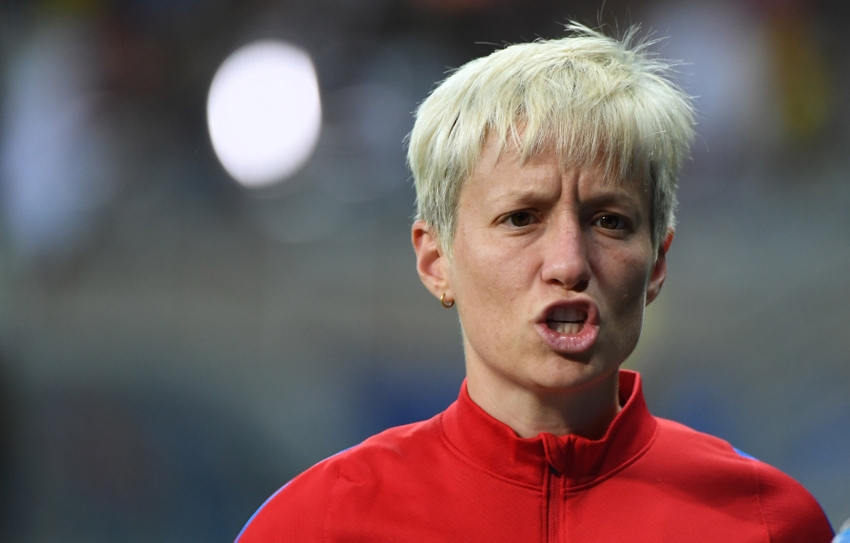 This all began in August 2016 when NFL quarterback Colin Kaepernick kneeled during the national anthem during an NFL pre-game. Since then several others, including soccer player Megan Rapinoe have taken similar "kneel" in protest of the way certain minority groups have been treated in United States history.
Below is an article from CBS News on the matter at the early stages of the matter. And here is her direct quote on why Rapinoe was protesting. This article was from September 4, 2016.
"It was very intentional," Rapinoe told American Soccer Now after Seattle's 2-2 tie in the National Women's Soccer League game. "It was a little nod to Kaepernick and everything that he's standing for right now. I think it's actually pretty disgusting the way he was treated and the way that a lot of the media has covered it and made it about something that it absolutely isn't. We need to have a more thoughtful, two-sided conversation about racial issues in this country.

"Being a gay American, I know what it means to look at the flag and not have it protect all of your liberties. It was something small that I could do and something that I plan to keep doing in the future and hopefully spark some meaningful conversation around it. It's important to have white people stand in support of people of color on this. We don't need to be the leading voice, of course, but standing in support of them is something that's really powerful."
A few days later, Rapinoe's club team, Seattle Reign FC would play the Washington Spirit at their home in the Maryland Soccerplex. Spirit owner, Bill Lynch, being a former veteran himself, opposed Rapinoe's protest, and played the national anthem while both teams were in the locker room to deny Rapinoe her chance at protest.
See 'Sources' for  this Washington Post quote that Rapinoe made immediately after the game:
"I didn't hear it and I wasn't exactly sure why it wasn't played. It's [expletive] unbelievable. Saddened by it. It's pretty clear what the message is I am trying to bring to light in Chicago and what I continue to try to talk about the last few days. Clearly with [Spirit owner Bill Lynch's] actions, it's a necessary conversation. It was incredibly distasteful, four days before one of the worst tragedies in our country, to say that I tried to hijack this event. … It's just really disappointing and disrespectful. We want to talk about disrespect, and me disrespecting, he didn't even give both teams a chance to even stand in front of it and show their respects. It's unbelievable. It's truly an unbelievable act to me."
Meanwhile, the Washington Spirit management issued this statement about the incident:
"As a veteran owned team, the national anthem holds an exceptionally special meaning for this organization. Our owner Bill Lynch has lost personal friends during overseas conflicts and has other close friends who have also lost loved ones. Playing the national anthem prior to sports events became standard during World War II and was a way to express the team's and fan's patriotism and show support for the U.S. Military. The tradition of honoring our military and our patriotism before our games is very important to us. We strongly feel that there are better ways to begin a conversation about a cause than tarnishing a tradition that is so important to so many.

"To willingly allow anyone to hijack this tradition that means so much to millions of Americans and so many of our own fans for any cause would effectively be just as disrespectful as doing it ourselves. Professional athletes have incredible numbers of followers, to which we believe they have the ability to articulate a conversation with objectives and plans and begin a serious conversation directly, or through traditional media appearances, without insulting our military and our fans.

"We do regret that this decision has denied the players who had no intention of taking a knee their own opportunity to honor our great country from the field. This is an issue we are communicating to and with them about personally."
The "discussion" between Rapinoe and Lynch also included her accusation that Lynch is homophobic:
I do. Yeah, I do," she said. "I have had conversations with Spirit players current and past, the fact that they don't have a Pride Night. They have gay players like everyone else [in the league]. They've made it pretty clear, at least internally, that that's not a game they are interested in, which is homophobic to me. I don't know if it was directly at me because I'm gay and it's a protest I am making as a gay woman. Bit of a stretch, but yeah I do think that Bill Lynch is homophobic."
In which Lynch denied:
"She probably got lost in the moment and blurted something out. I certainly don't agree with the statement, by any stretch."

Bill Lynch (Washington Spirit) Bill Lynch (Washington Spirit)
He said sexual orientation has never been an issue in assembling the squad or staff.

"We're absolutely inclusive. Anyone claiming we're not inclusive, it's silly. [Sexuality] is not even something that gets discussed. We don't make decisions based on race, gender or sexual preference. Unless someone is talking about it, I have no idea what their sexual preference is."
A couple days later, the Washington Spirit players themselves put out their own statement on the matter:
Dear NWSL community,

We are aware you have concerns over events surrounding our September 7 match against the Seattle Reign at the SoccerPlex that have shone a negative light on our organization and league.

We want to share that in the last 48 hours we have met as a team, with coaches, and with ownership. While our primary job is to play soccer, we do not take social issues lightly and we care deeply about the growth and success of the NWSL.

Our team is made up of diverse backgrounds and opinions. In fact, we believe this is a large part of why we have been so successful on the field this season. We come from many countries, ethnicities, and cultures. We proudly support and respect each other as individuals.

We want to briefly respond as a team to the events surrounding our match against the Seattle Reign this past Wednesday.

We respect our owner's freedom to share his views and we understand his intentions. But as a team we don't necessarily agree with those opinions or the actions taken on Wednesday evening.

We believe in freedom of speech and expression as long as it's respectfully demonstrated, even when we don't agree on every issue.

As a team, we were disappointed we were not informed of the plans for the national anthem or given an opportunity to weigh in on the decision.

We regret that a historic accomplishment for the club was overshadowed by decisions that had nothing to do with the match. The chance to fully celebrate this achievement with our supporters and staff was taken from us. There are so many positive stories that should have been highlighted. It saddens us that these were lost in the moment.

However, we want to assure our supporters that we remain solely focused on the same goal we had at the start of the season – winning an NWSL Championship. We have never wavered in our efforts to reach our goals. We are so proud to be in the position we are in and we are determined to succeed.

We must thank our many supporters — especially the Spirit Squadron, who have our backs no matter what. We appreciate everything you have given us during the season. We would not be where we are without each of you.

Together, let's continue to focus on our ultimate goal – to bring a championship to Washington. We need you to continue to stand by the club. We truly want to be a part of the solution, not the problem. One way in which we can do that is to show that regardless of our personal views, we are united by our mutual respect for each other.

Thank you for the tireless support…See you in the semifinals!

– All of the players of the Washington Spirit
The controversy did not end there. Her club, Seattle Reign FC,  was fine with Rapinoe's decision to kneel in protest. It was her First Amendment right, and did not violate any policies associated with the club. However, Ms. Rapinoe technically is paid and works for the U.S. Soccer Federation.  So, when she wears a U.S. National Team uniform, she now represents her country. Would she continue the protests in defiance to the flag of her country and the uniform she wears when the United States would play Thailand in a"friendly" on September 16, 2016 ? The answer was "yes".
The U.S.Soccer Federation released this statement following the game:
In a statement Thursday night, U.S. Soccer said: "Representing your country is a privilege and honor for any player or coach that is associated with U.S. Soccer's National Team. Therefore, our national anthem has particular significance for U.S. Soccer. In front of national and often global audiences, the playing of our national anthem is an opportunity for our Men's and Women's National Team players and coaches to reflect upon the liberties and freedom we all appreciate in this country.

"As part of the privilege to represent your country, we have an expectation that our players and coaches will stand and honor our flag while the National Anthem is played."
Rapinoe was not called up for all 'friendlies' that occurred for the last couple months, so the issue has quieted down. However, as far as I know, Rapinoe plans to continue her protest when soccer resumes next year.
Where do you stand on this issue? Are you in favor of Rapinoe using her First Amendment rights in this manner? Or, do you think that she should stand during the National Anthem as she is representing her country, and protesting on "company time" is not guaranteed in the U.S. Constitution? Place your comments at the end of this article or press the "Comment" button at the top of this page.
Sources to above articles and quotes:
This is the end of this section on Megan Rapinoe. However, there is still more!  To continue reading, please press  the "Next" button below, or you may navigate using the "Next" or "Prev" buttons at the top of this article.
Next: Go to Number 3 U.S. Women's Soccer Story of 2016
Hope Solo's Contract Terminated!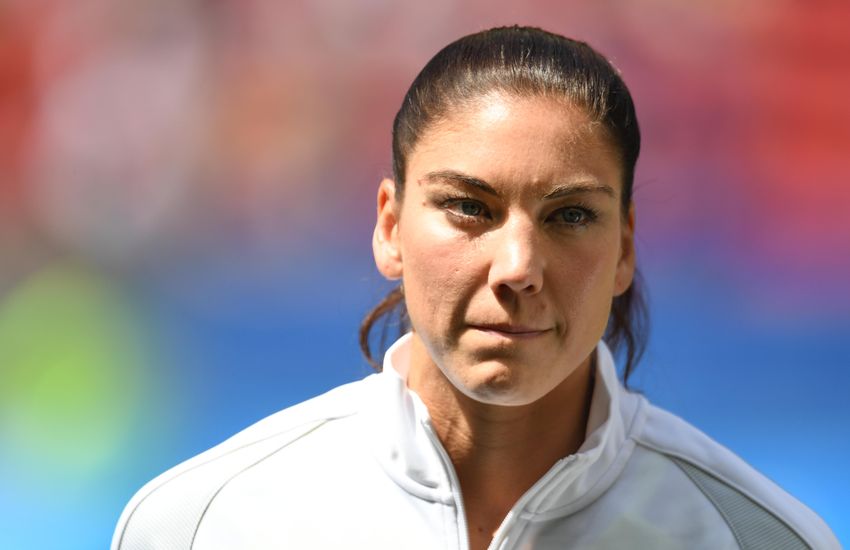 Hope Solo has been the starting U.S. goalkeeper for the better part  of a decade, and has been considered the best women's soccer goalkeeper on earth for much of that. However, Ms. Solo is also known for some controversial events that have occurred the past few years.
She even said some controversial things back in the 2007 World Cup  when starting goalkeeper Briana Scurry lost a game to Brazil 4 to 0.
'And I think anybody that knows anything about the game knows that,' said Solo after the game.
'There's no doubt in my mind I would have made those saves. And the fact of the matter is, it's not 2004 anymore.'

Read more: http://www.dailymail.co.uk/news/article-2188214/Hope-Solo-reveals-kicked-U-S-team-2007-accused-treason.html#ixzz4UBRccUJX
Follow us: @MailOnline on Twitter | DailyMail on Facebook
The 'Sources' also has an ESPN link to that story:
At the 2012 Olympics, Solo got into a feud with famous  " '99'er " former soccer player Brandi Chastain as Solo thought Chastain's TV commentaries were inappropriate during the Colombia game.
Lay off commentating about defending and gking until you get more educated @brandichastain the game has changed from a decade ago," Solo tweeted.

ADVERTISEMENT
We move ahead to 2014, where  Solo was arrested for a domestic dispute with her half-sister and nephew, However, in the aftermath, Solo claimed she was the victim.
"I'm not going to go into all of the details, uh, but it was a scary night," Solo said to GMA. "I was a victim of domestic violence at the hands of my 17-year-old nephew, who is 6-foot-9, 280 pounds. I was struck over the head, and concussed pretty severely. It was a very scary night."
However, other details emerged indicating Solo was intoxicated at the time, and belligerent to the officers investigating the incident. A copy of the police report is in 'Sources'.
The domestic violence case was eventually dismissed in early January 2015 when Solo's half- sister Teresa Obert  and 17-year-old  nephew did not appear in court.
Later in January 2015, Solo's husband, Jerramy Stevens was arrested for drunk driving with Solo. They were driving a U.S. Soccer Federation van during a training camp week. Afterward, it came out that Solo also acted belligerently to these arresting officers. According to a report by TMZ.
A law enforcement official told TMZ that both Stevens and Solo "were a major pain" and that Hope came very close to being arrested for disorderly conduct. Both Stevens and Solo allegedly pulled the "don't you know who we are?" card with police. Stevens refused to submit to a breathalyzer, so officers obtained a warrant to have his blood tested and he was eventually booked for DUI.
She was suspended one month by the U.S. Soccer Federation at the time in early 2015 for this incident.
Now, we can finally look at her controversies at the 2016 Rio Olympics. First we have the "Zika controversy" where Solo donned insect protective gear and thus angered the Brazilian fans before the Olympics started:
Copied directly from Twitter:
So, when the Rio Olympics started in August, the Brazilian fans were prepared, and jeered "ZIKA!" every time Solo touched the soccer ball. This continued for the duration of the U.S. Women's Soccer team's involvement at the Olympics.
Unfortunately for Solo, her Rio Olympic controversies do not end here. She was interviewed by Grant Wahl of Sports Illustrated immediately after the team's Quarterfinal defeat to Sweden and this is what she said.
By the way. this is the infamous "cowards" interview, which was copied directly from Twitter.
Full Hope Solo quote on Sweden after US was eliminated from the Olympics today.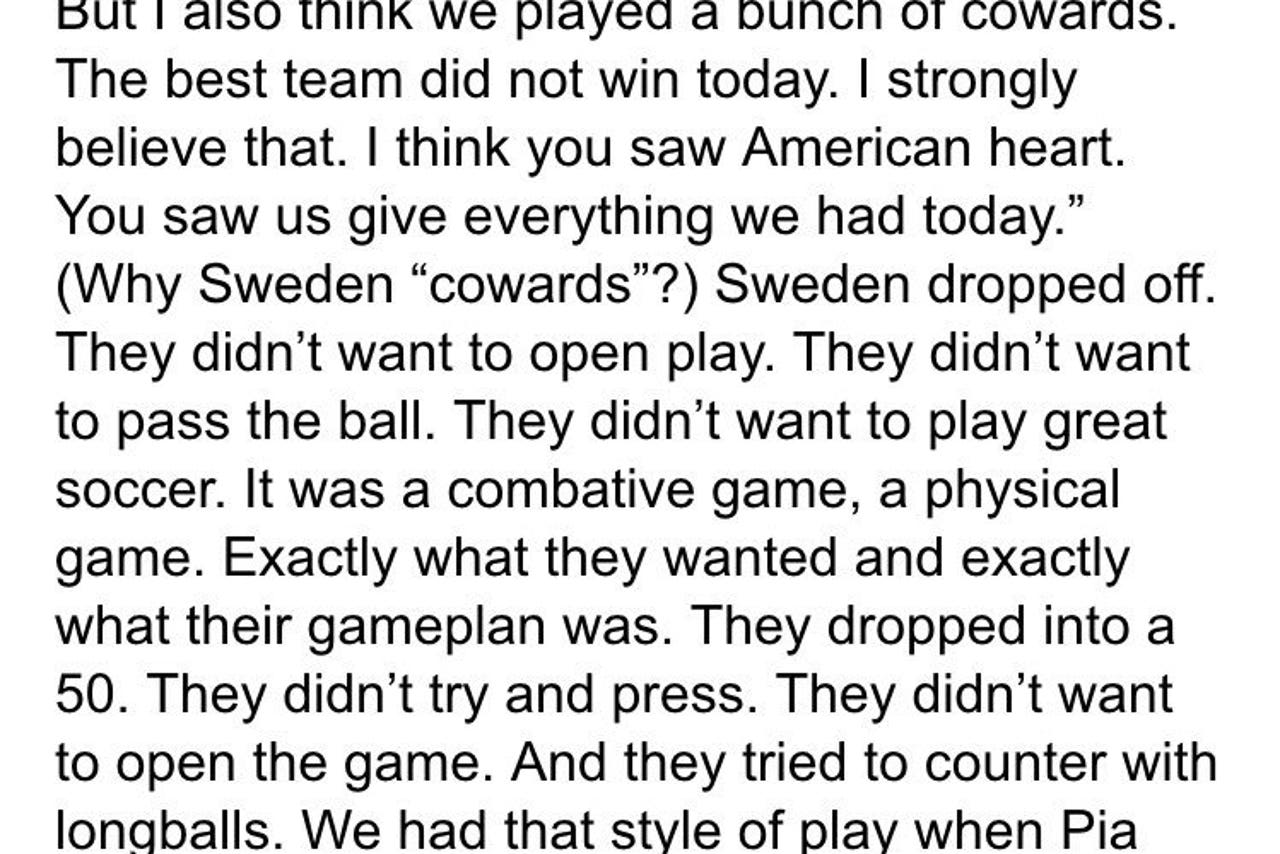 12:52 PM – 12 Aug 2016
After this report came out, U.S. Women's Soccer coach Jill Ellis, and the U.S. Soccer Federation Chief Executive Dan Flynn notified her on August 24, 2016 that her contract was terminated and she was suspended from the team for 6 months effective immediately.
This is directly from the U.S. Soccer website:
Aug 24, 2016
CHICAGO (Aug. 24, 2016) – U.S. Soccer has suspended goalkeeper Hope Solo from the U.S. Women's National Team for six months for conduct that is counter to the organization's principles.

The suspension for Solo, who was previously suspended for 30 days early in 2015 for her conduct, is effective immediately.

"The comments by Hope Solo after the match against Sweden during the 2016 Olympics were unacceptable and do not meet the standard of conduct we require from our National Team players," said U.S. Soccer President Sunil Gulati. "Beyond the athletic arena, and beyond the results, the Olympics celebrate and represent the ideals of fair play and respect. We expect all of our representatives to honor those principles, with no exceptions.

"Taking into consideration the past incidents involving Hope, as well as the private conversations we've had requiring her to conduct herself in a manner befitting a U.S. National Team member, U.S. Soccer determined this is the appropriate disciplinary action."

As a result of the suspension, Solo would not be eligible for selection to the U.S. Women's National Team until February of 2017.
Here is a quick (and clean) video on the matter.
Here is another article that summarizes her controversial past.
There is suspicion that the U.S. Soccer Federation unfairly terminated her contract as it would weaken the USWNT stance on the collective bargaining agreement. According to Solo herself:
"I feel like I'm being pushed out, because it can't be based off performance, my health," she says in the episode. "It can't be based off anything but they don't like me … because they know I've been fighting so hard for equal pay.

"They're going to use my comments as an excuse to get rid of me forever so that they don't have to deal with such a strong voice and opposition to field conditions and playing conditions and pay. I think I'm just a thorn in their side, and it's time for them to cut their losses."
 So, this question begs, why not punish Solo more severely back around 2015 when her domestic disturbance and husband's drunk driving incidents were "fresh"? Was that to "guarantee" a 2015 World Cup victory? Now that the 2016 Olympics were over, and the USSF punishes Solo 6 months for a "cowards" comment, it almost implies that they no longer need her and she can be "discarded". The "cumulative effect" timing seems a little peculiar. Granted, she should be punished for her previous actions, but why not more severely at the time of occurrence?
Do you think the U.S. Soccer Federation was justified in their handling of Hope Solo? Again, feel free to leave your comments.
Sources
We briefly mentioned  Hope Solo and issues with the Collective Bargaining Agreement, which brings us to the next slide…
Next: Number 2 U.S. Women's Soccer Story of 2016
U.S. Women's Soccer Files an Equal Pay Discrimination Suit!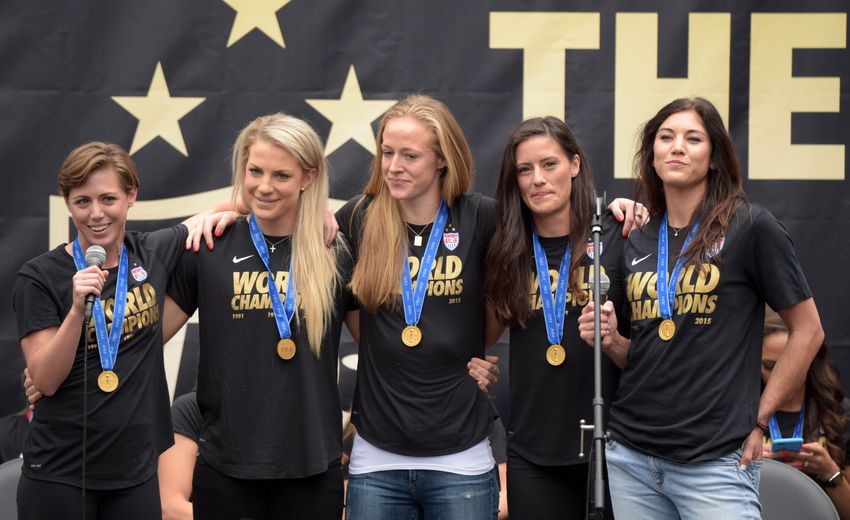 Back in late March 2016, Becky Sauerbrunn, Hope Solo, Alex Morgan, Megan Rapinoe, and Carli Lloyd filed a lawsuit on behalf of the entire U.S. Women's National  Soccer Team against the U.S, Soccer Federation in which they claimed that they were illegally underpaid by the Federation. The complaint is now at the U.S. Equal Employment Opportunity Commission and is under review.
The team is currently bound by a Collective Bargaining Agreement (CBA), which runs out at the end of 2016. Back in June, a court ruled that a boycott or strike at the Rio Olympics would be in violation of the current CBA.
There were negotiations that were started in October 2016, and according to reports, things are progressing slowly on this. However, neither the U.S. Women's team,  nor the U.S. Soccer Federation have filed a notice of termination This means that the U.S. Women cannot go on strike without 60 days prior notice.
Per Jeff Kassouf, editor at FourFourTwoUSA:
Crucial point of clarification on #USWNT's CBA: When it expires at the end of 12/31/16, terms and remain in place. "Status quo." (Tweet 1/X)
Per labor laws, terms of CBA remain in place unless either party gives notice of termination 60 days earlier — which neither side has done.
So when that ball drops on 2017, there won't suddenly be a USWNT without a single player. Only if/when there are 60 days notice
Please see this recent article as it gives more detail about this story.
Sources
https://www.theguardian.com/football/2016/jun/03/us-womens-soccer-team-not-permitted-strike-rio-olympics
Plus here is a recent interview with Hope Solo. http://www.foxnews.com/sports/2016/12/22/ap-exclusive-solo-talks-about-future-fight-for-equal-pay.html
To be honest, I could have switched #2 and #3 stories as they might be about the same "weight", but decided to keep this order as the Hope Solo story "tied in" with the CBA story more effectively this way.
Any comments?
Next: Number 1 U.S. Women's Soccer News Story of 2016!
U.S. Women's Soccer Team Loses to Sweden at Quarterfinals of 2016 Rio Olympics!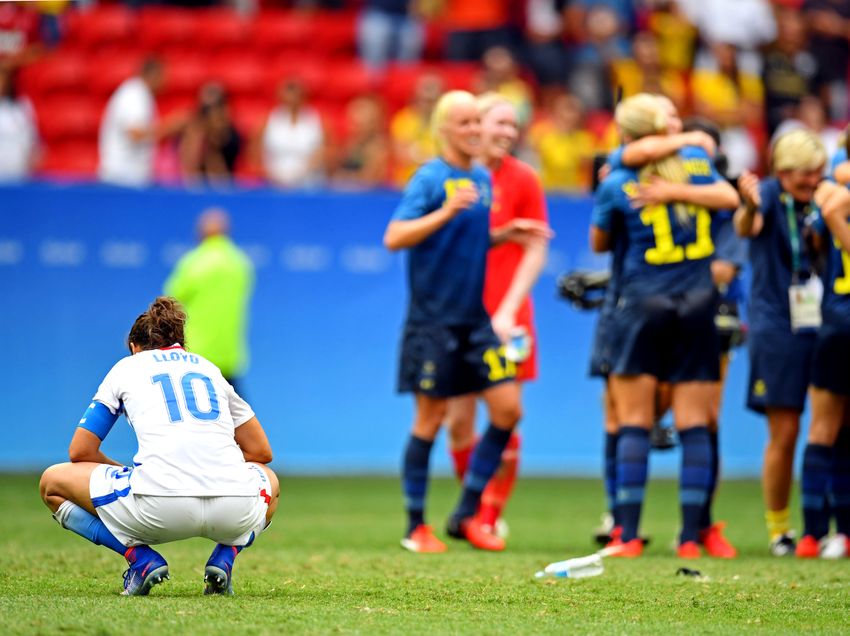 Games Prior to the Quarterfinal
The U.S. started the year off with convincing victories over teams like Ireland, Costa Rica, Puerto Rico and Trinidad and Tobago in January and February 2016. They later  won the SheBelieves Cup in early March with 1-0 victories over both England and France, and a 2-1 victory over Germany.
However, the warning signs were there. On June 2, 2016, the U.S. played to a 3-3 draw on home soil to Japan, who was a player down for the last  33 minutes of the match when Ogimi was sent off for a second yellow card. On July 9th, they barely beat South Africa 1-0. However, South Africa's highest FIFA ranking was 48th as of August 2016. This ranking is just below Trinidad and Tobago, a team that the U.S. normally "steamrolls". However, it was possible that they were not "showing their hand" as far as strategies and did not play for a "convincing win" on purpose.
Once at the Olympics, they beat New Zealand 2-0 on August 3rd, and then defeated France 1-0 on August 6th. However, on August 9th, they tied Colombia 2-2 in a game where Hope Solo had 2 miscues that cost them the victory. However, one of the goals was brilliant shot by Usme and may not count as a "miscue" ,  but Solo completely botched the other play to allow the goal.
http://www.nbcolympics.com/video/rio-update-us-womens-soccer-draws-colombia
The Sweden – USA Quarterfinal
Which leads us to the Quarterfinal match with Sweden. The game itself has dozens of commentaries about coach Jill Ellis and some of her bizarre decisions to move Tobin Heath, the game's best player, and put her on the defensive line. The substitution of Megan Rapinoe, a player who was recovering from an ACL tear, who was clearly not physically fit for 30 minutes meant she had to be subbed out again, thereby wasting a substitution completely.
But what also happened on the pitch seemed to be a complete lack of teamwork as the U.S. could not find a way to effectively break down Sweden's "bunker defense".
The game came down to penalty kicks in which the team lost 4-3 after the game's 1-1 tie in regulation and overtime periods.
Then there was the aftermath of the game, in which Hope Solo infamously made the "cowards" comment, which was already covered in detail in the "Hope Solo Contract Terminated" article a couple of pages back.
By far, this was the biggest news story of the 2016 U.S. Women Soccer Team.
Here are some articles on this matter:
Great articles from other sources on what happened at the Rio Olympics:
What was your opinion of the Quarterfinal match?
Were there other news stories of 2016 that is worthy of discussion? Please leave your comments.
Thank you for your time reading this. Feel free to leave any comments about any of these stories.
Happy New Year!!! May 2017 be a wonderful year to EVERYONE on this planet! May any bitterness from 2016 be a forgotten memory…
Here are some videos to brighten up your day. This is the animated series of the players and coach Ellis that were made before the Olympics:
Next: And a word from our sponsors...
More from MLS Multiplex
This article originally appeared on
---
---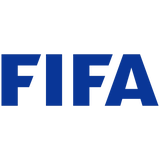 Get more from International Friendlies
Follow your favorites to get information about games, news and more
---