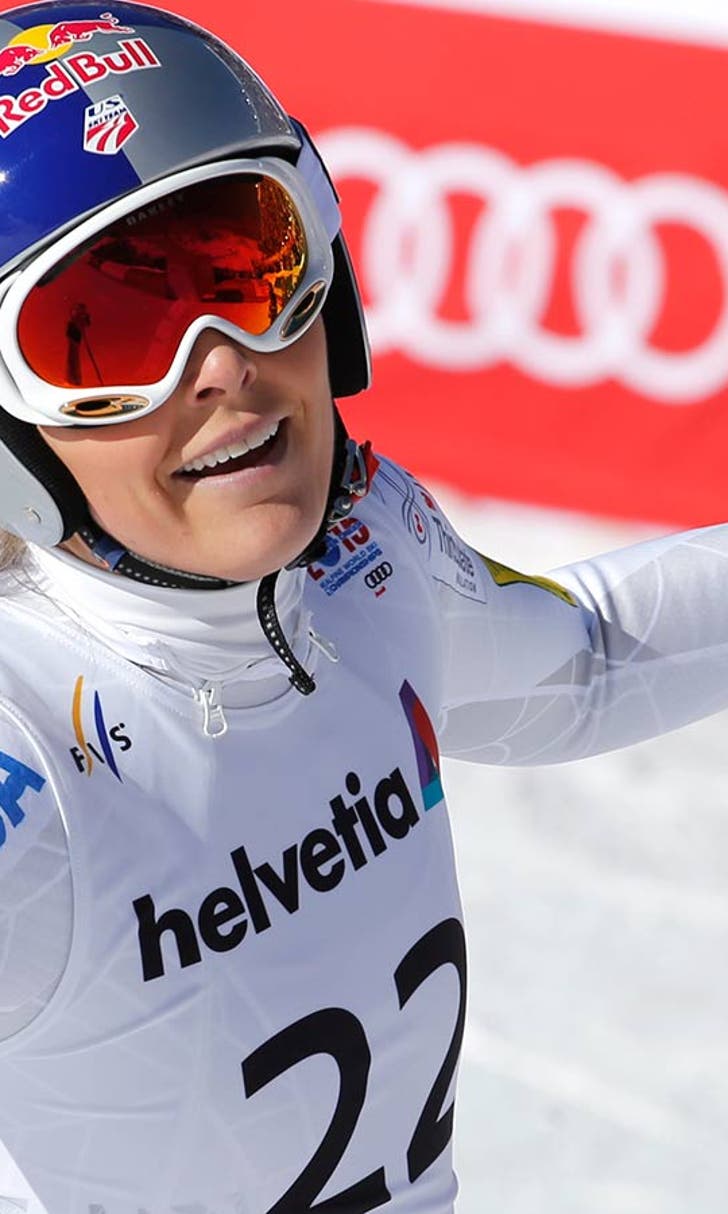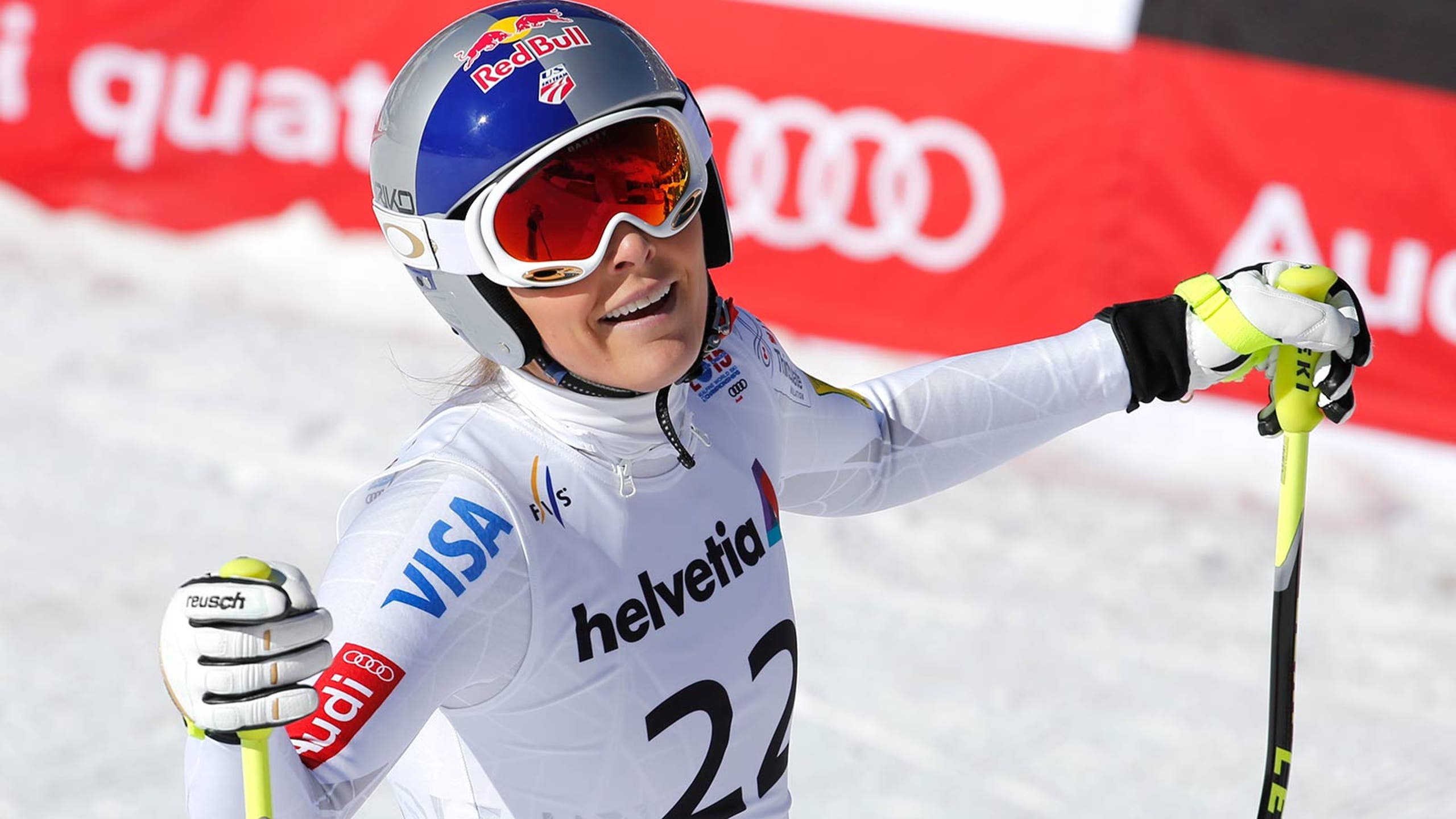 Tina Maze takes downhill gold at worlds; Lindsey Vonn struggles to fifth
BY foxsports • February 6, 2015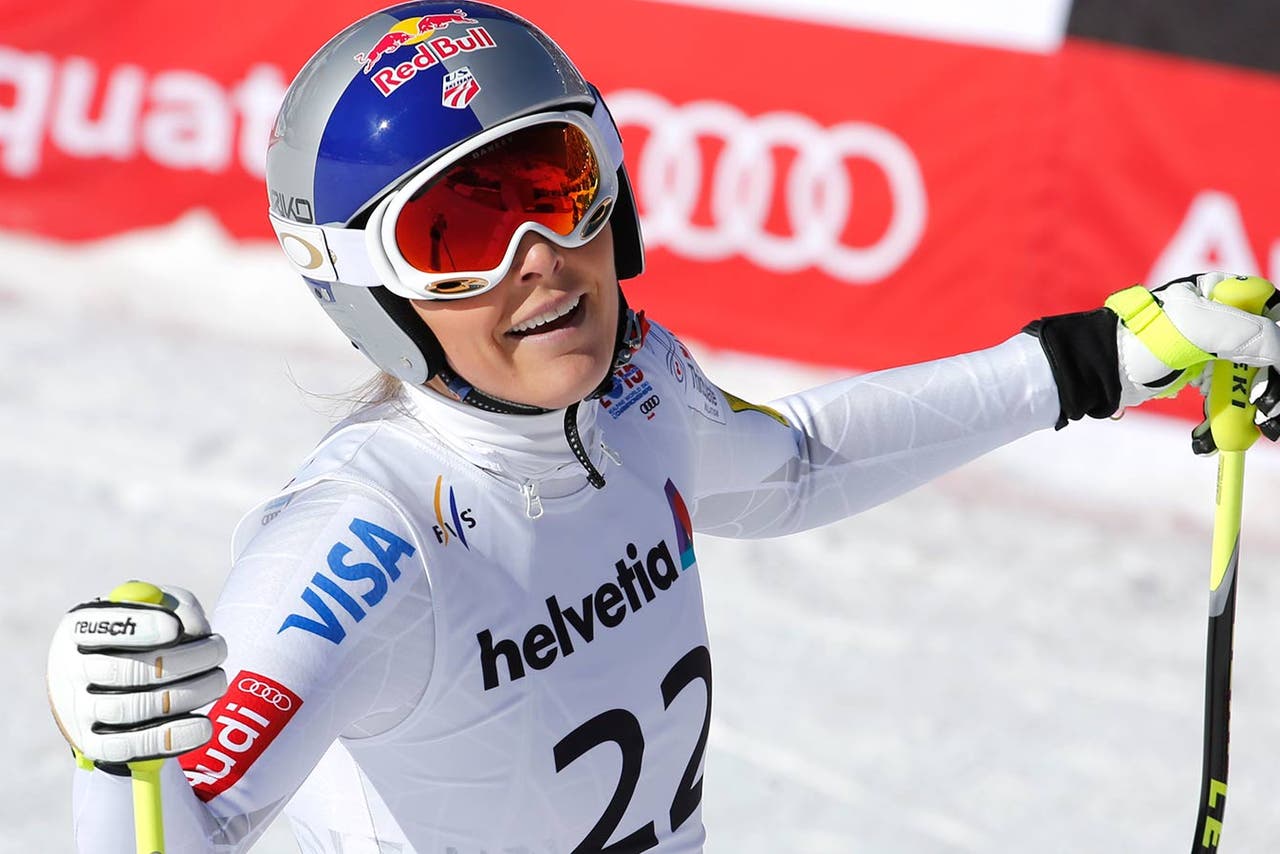 BEAVER CREEK, Colo. -- Tina Maze is making herself right at home on what was supposed to be Lindsey Vonn's hill. Anna Fenninger, too.
A good start to the world championships for them. Not so for the Americans.
Maze captured the women's downhill gold medal Friday ahead of the prerace favorite Vonn, who struggled on a warm day and in an event during which she usually shines.
On a twisty course that Maze navigated to near perfection, the Slovenian standout finished in 1 minute, 45.89 seconds to beat Fenninger of Austria by 0.02 seconds. Lara Gut of Switzerland earned bronze.
This result was the reverse of the super-G race, when Fenninger won and Maze was runner-up. Maze has a chance to medal in every event at worlds.
Now that would put her in some pretty elite company. At the 1999 worlds in Beaver Creek, Lasse Kjus of Norway captured five medals (two golds, three silvers). It's a taxing ambition and not many skiers attempt this sort of feat.
"I know I can do this. I knew that before I came here," Maze said. "Of course, it's in my mind, but thinking about it makes no sense. You have to go day by day, from discipline to discipline. I know I can get it."
She's confident. The American team? Perhaps not quite as much.
The squad was dealt a blow Thursday when Bode Miller crashed in the super-G and deeply cut his leg. He had surgery to fix his severed right hamstring tendon later that night and his world championships are now done.
With pressure on her shoulders -- skiing in front of a hometown crowd, this being her signature event -- Vonn couldn't find her rhythm and didn't get on the podium. She was off to a fast start up top, much to the delight of the capacity crowd. But she faded in the curvy middle section and wound up fifth.
"Honestly, I did the best I could," said Vonn, who won a bronze in the super-G, the only medal the Americans have through three races. "I fought the whole way down. I was so focused. I visualized the course a thousand times. It just wasn't a great run. It was a good run, but not a top-five worthy run."
Vonn's world championships aren't over, though. She said she will compete in the giant slalom and the Alpine combined, which meshes the times of a slalom run and a downhill run.
Racing No. 16, Fenninger had a clean run and jumped into the lead. Her teammate, Elisabeth Goergl, couldn't catch her. Neither could Gut.
Then along came Maze, who glided just a little better in the flatter sections and took over the lead by the slimmest of margins. She pumped her ski poles and stuck out her tongue in exultation soon after finishing.
Maze held her breath with Vonn going next, but the 30-year-old Vonn scuffled in the technical sections of the course and couldn't make up for it on the gliding portion near the bottom.
It was Maze's first world championship downhill title. At 31 years old, she's now the oldest female skier to win a world title.
Her secret on a difficult course?
"I became friends with this slope," Maze said.
And Fenninger. After all they meet all the time -- on the podium.
"We are sharing our wins and good races. That's why we are good friends," Fenninger said.
They'll meet again in the Alpine combined and GS. Fenninger is ready.
"Today, it was so close to the win. Today, Tina was better," Fenninger said. "She had a really good run. I'm really happy that I can take the silver medal. In the downhill it was always so difficult for me, but today it was perfect."
Not nearly as perfect for Gut, who won the downhill event on this Beaver Creek course in 2013.
"I'm disappointed I didn't bring everything I could do," Gut said. "I made a stupid mistake at the top where I'm always the fastest. I have to work hard and do better. I can do what Tina and Anna are doing."
---