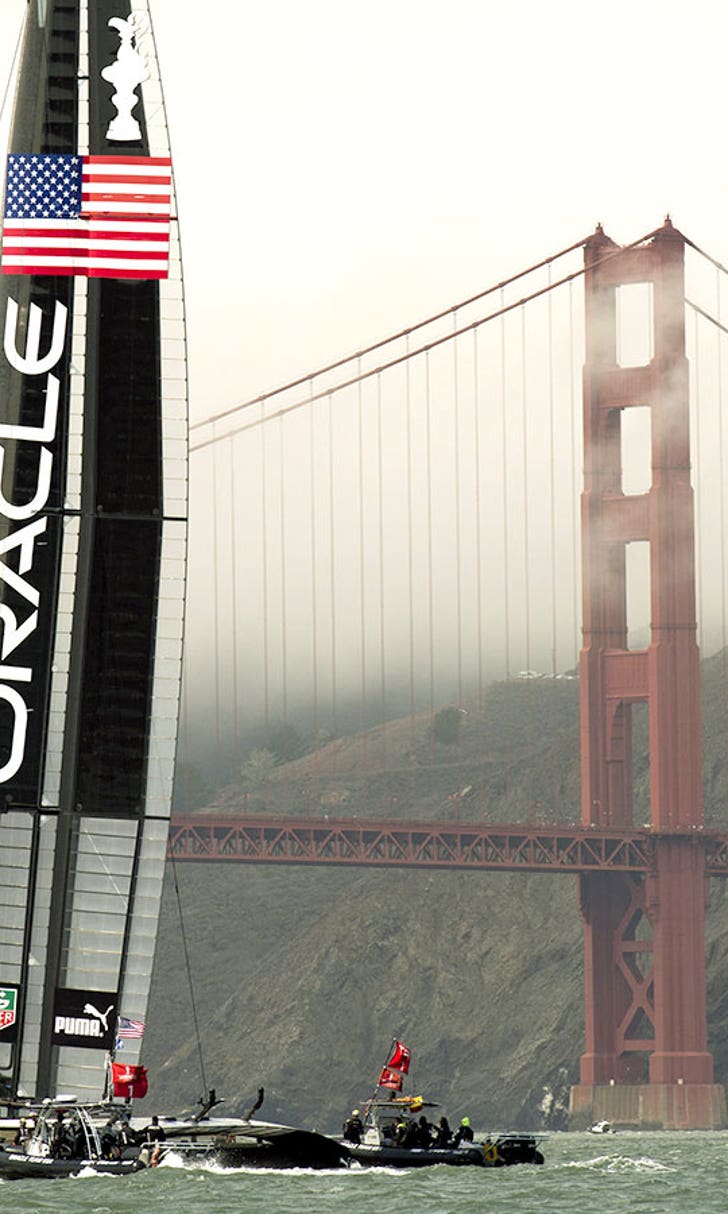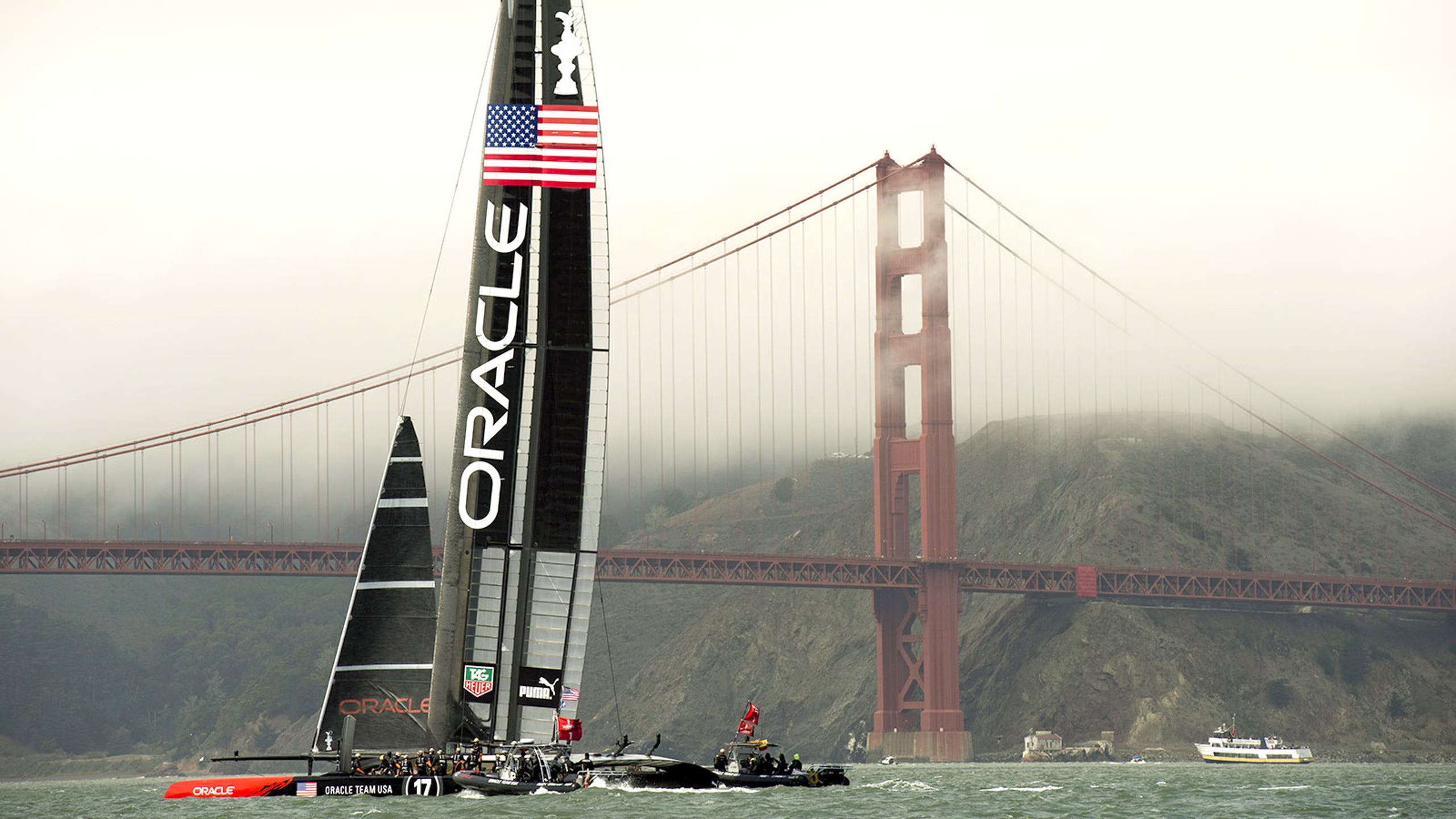 Source: Bermuda to host 2017 America's Cup
BY foxsports • November 20, 2014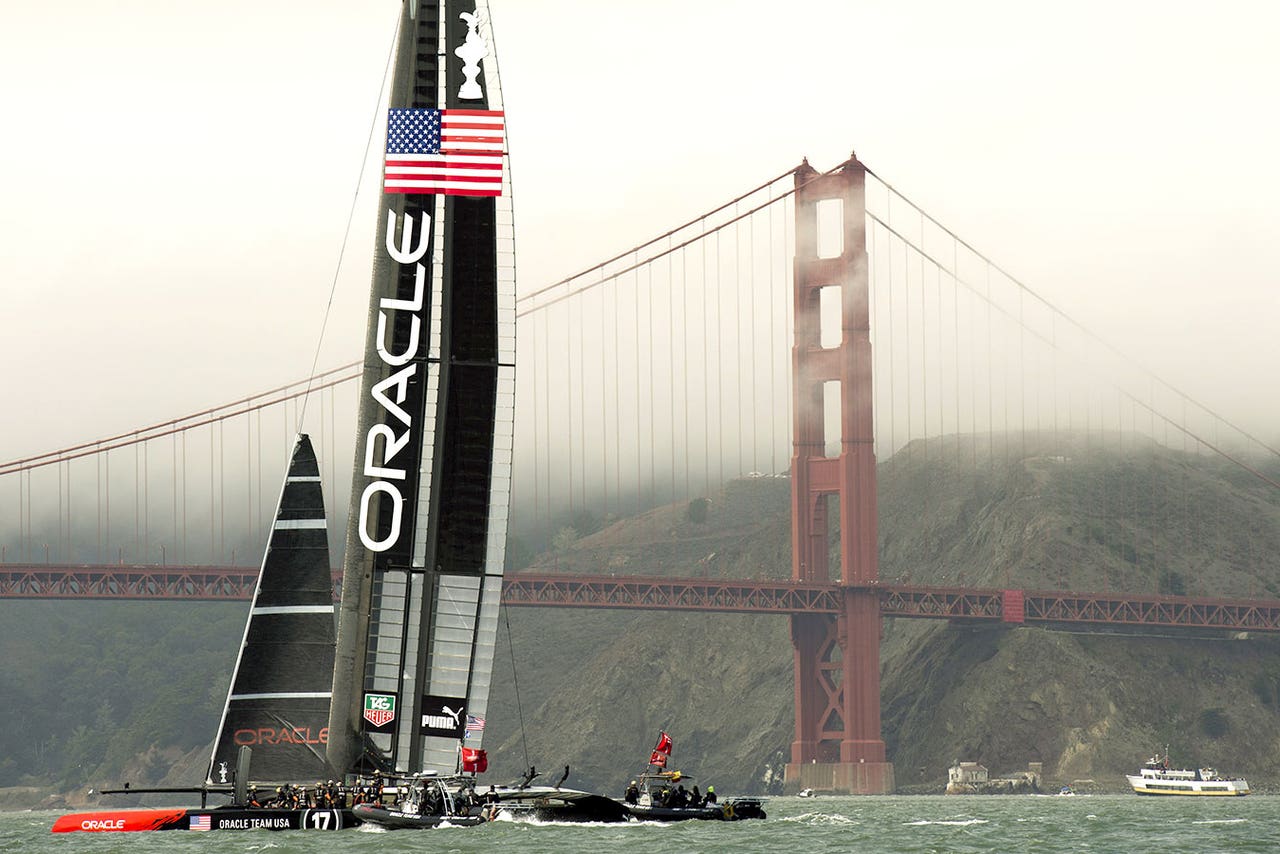 SAN DIEGO -- The tax haven of Bermuda has been picked over San Diego to host the 2017 America's Cup, a person with knowledge of the situation told The Associated Press on Thursday.
The person spoke on condition of anonymity because defending champion Oracle Team USA, based in San Francisco, hasn't announced the decision.
The person said software billionaire Larry Ellison of Oracle Corp. made the decision after consulting with the CEO of his sailing team, Russell Coutts, a New Zealander who also is director of the America's Cup Event Authority.
Requests for comment from Ellison were not answered. Reached in New Zealand, Coutts declined to confirm the decision, saying he was under a non-disclosure agreement. Members of San Diego's bid effort, as well as officials with the Port of San Diego, also declined comment, saying they were under a non-disclosure agreement. Mayor Kevin Faulconer wouldn't comment, his spokesman said, declining to give a reason. The spokesman wouldn't say if the mayor's office was also bound by an NDA. Officials in Bermuda didn't return an email seeking comment.
America's Cup officials have scheduled a news conference in New York on Dec. 2 to announce the venue selection.
The choice of the British territory is intriguing, from its location at the northern tip of the Bermuda Triangle to the financial incentives that include tax-free status for regatta participants.
It's also sure to be unpopular with traditionalists and could mean the end of powerhouse Emirates Team New Zealand and perhaps other challengers.
This will be the first time a U.S. defender holds the America's Cup outside the United States. It also will be the first time in the regatta's 163-year history that a defender sails the races in foreign waters by choice rather than necessity. In 2007 and 2010, Alinghi of Switzerland held the America's Cup in Valencia, Spain, because it wasn't practical to race on Lake Geneva.
Before he won the America's Cup in 2010, Ellison, one of the world's richest men with a fortune estimated at $52 billion, spoke of how he wanted to return the silver trophy to the United States after a 15-year absence. Now he's taking it offshore after just one cycle in America.
San Diego hosted the America's Cup in 1988, 1992 and 1995. In 1995, Coutts skippered Team New Zealand to a five-race sweep of Dennis Conner for the first of Coutts' five America's Cup victories for three different countries.
According to the U.S. PIRG and Citizens for Tax Justice, Bermuda and the Cayman Islands are the top tax havens for American corporations to legally reduce their federal tax liability.
Sailors and other members of America's Cup syndicates are expected to benefit from tax breaks offered by Bermuda. Some America's Cup sailors earn six-figure salaries. Others in the sport, such as Coutts, are paid millions of dollars a year. Bonuses are a big part of their pay packages.
Three of the six teams currently entered are owned by billionaires. Oracle Team USA is owned by Ellison; Italy's Luna Rossa Challenge is owned by Patrizio Bertelli, husband of Miuccia Prada of the Prada fashion house; and Sweden's Artemis Racing is owned by Torbjorn Tornquvist.
Most sailors wanted the regatta to return to San Francisco Bay, where a steady wind blows in through the Golden Gate Bridge. Oracle Team USA staged one of the greatest comebacks in sports on San Francisco Bay in September 2013, rallying from an 8-1 deficit to win the final eight races and retain the Auld Mug.
But Coutts ruled out a return to San Francisco, unhappy that it didn't offer the same terms as last year, including free rent for piers as well as police, fire and other services.
Once San Francisco was eliminated, many challengers expressed support for San Diego over Bermuda, feeling it would be a logistical nightmare to take the competition to the Bermuda. The island is some 640 miles off North Carolina.
Team New Zealand officials have said the choice of Bermuda could be a deal-breaker for them. The Kiwis are funded in large part by their government, and some of their biggest commercial sponsors would get no benefit from backing a boat sailing in a regatta in Bermuda. The syndicate declined comment until an official venue announcement.
Currently, five syndicates have filed challenges and Coutts has hinted at a sixth, most likely from Asia. Another syndicate that might not make it to the starting line is Team France. It's not known who Team France's sponsors are, and France-based Airbus recently signed a technology deal with Oracle Team USA.
Picking Bermuda is the culmination of a nearly yearlong process in which Coutts considered venues from coast to coast, including Chicago.
---